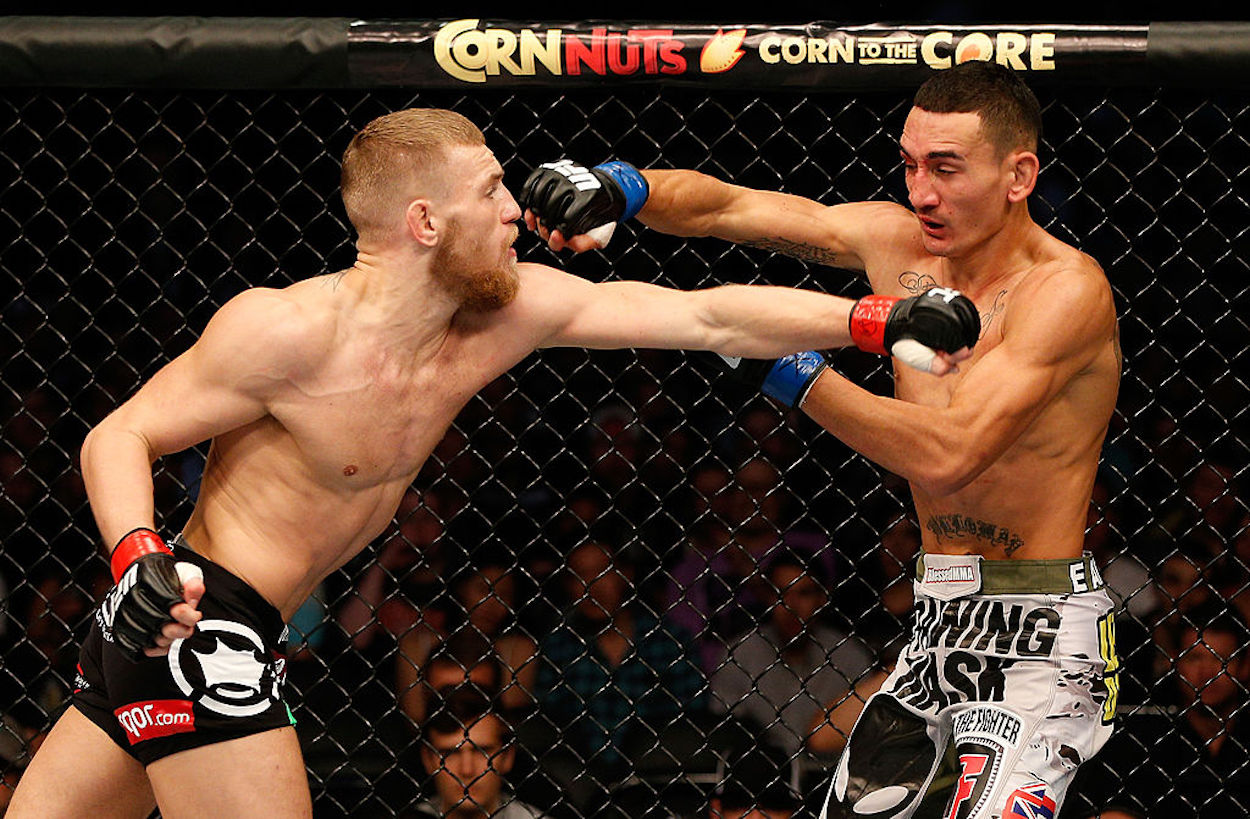 Conor McGregor Beat 1 of the Most Dangerous UFC Fighters With a Torn ACL
Conor McGregor defeated Max Holloway by unanimous decision in 2013, and it was later revealed he fought through a torn ACL.
You don't make it to the UFC unless you can fight through pain. You have to be one of the toughest humans on planet earth to willingly step inside a caged octagon with another world-class fighter who's trying to knock you out cold by any means necessary. For UFC superstar Conor McGregor, he didn't make it to the big time just because he could talk the talk. He can walk the walk too, and he proved it in 2013 when he defeated one of the most dangerous UFC fighters in the world even after tearing his ACL in the octagon.
Conor McGregor was a UFC up-and-comer in 2013
It's hard to imagine a time when Conor McGregor wasn't on top of the UFC world, but even the most famous athletes have to start somewhere. In 2013, McGregor was just an infant in the UFC. He had just made his UFC debut against Marcus Brimage in April, which finished with a KO/TKO for McGregor in the first round. He wound up making a habit of that.
But before 2013, McGregor was just a kid chasing his dreams. "The Notorious" started fighting professionally in 2008. He rose up the international ranks through the Cage Fighting Championship (CFC), the International Fighting Championships (IFC), and the Cage Warriors Fighting Championship (CWFC), among others.
After winning a title belt in the CWFC, McGregor finally reached the UFC in 2013. His second opponent in the big leagues? Former featherweight champion Max Holloway.
Conor McGregor defeats Max Holloway
Akin to McGregor in 2013, Max Holloway was a newcomer in the UFC looking to rise up the ranks and earn a shot to compete for a title belt one day. In August, the two foes met in the octagon for a highly anticipated featherweight bout at UFC Fight Night 26.
McGregor came out aggressively and landed 27 significant strikes in the first round to Holloway's 14. But his effectiveness waned as the fight wore on. McGregor recorded 15 significant strikes in round two and just 11 in round three. Luckily for McGregor, he was able to keep Holloway at distance for most of the fight, and he walked away with a victory by unanimous decision.
Many wondered after the fight why McGregor seemed to take his foot off the gas after the first round, and it was later revealed why.
McGregor tore his ACL during the fight and still won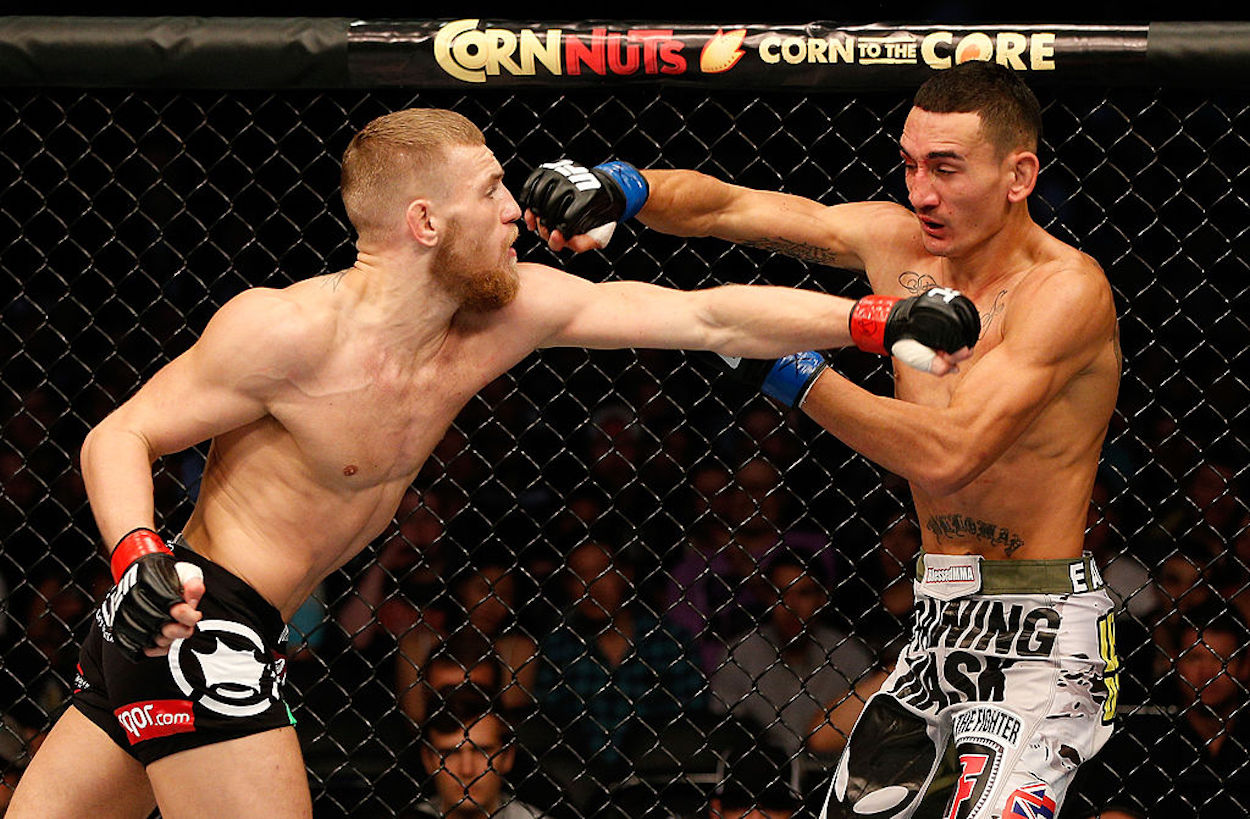 A few days after the bout, McGregor underwent an MRI on his knee as a precautionary measure. McGregor had heard his knee pop in the second round of his fight against Holloway, so he wanted to make sure it was still structurally sound.
But it turns out it wasn't at all. The MRI revealed McGregor suffered a complete tear of his ACL, as well as an MCL strain and posterior horn meniscus tear. Despite shattering his knee to pieces a few days earlier, McGregor still battled through the pain and defeated Holloway by unanimous decision.
Now that's toughness.