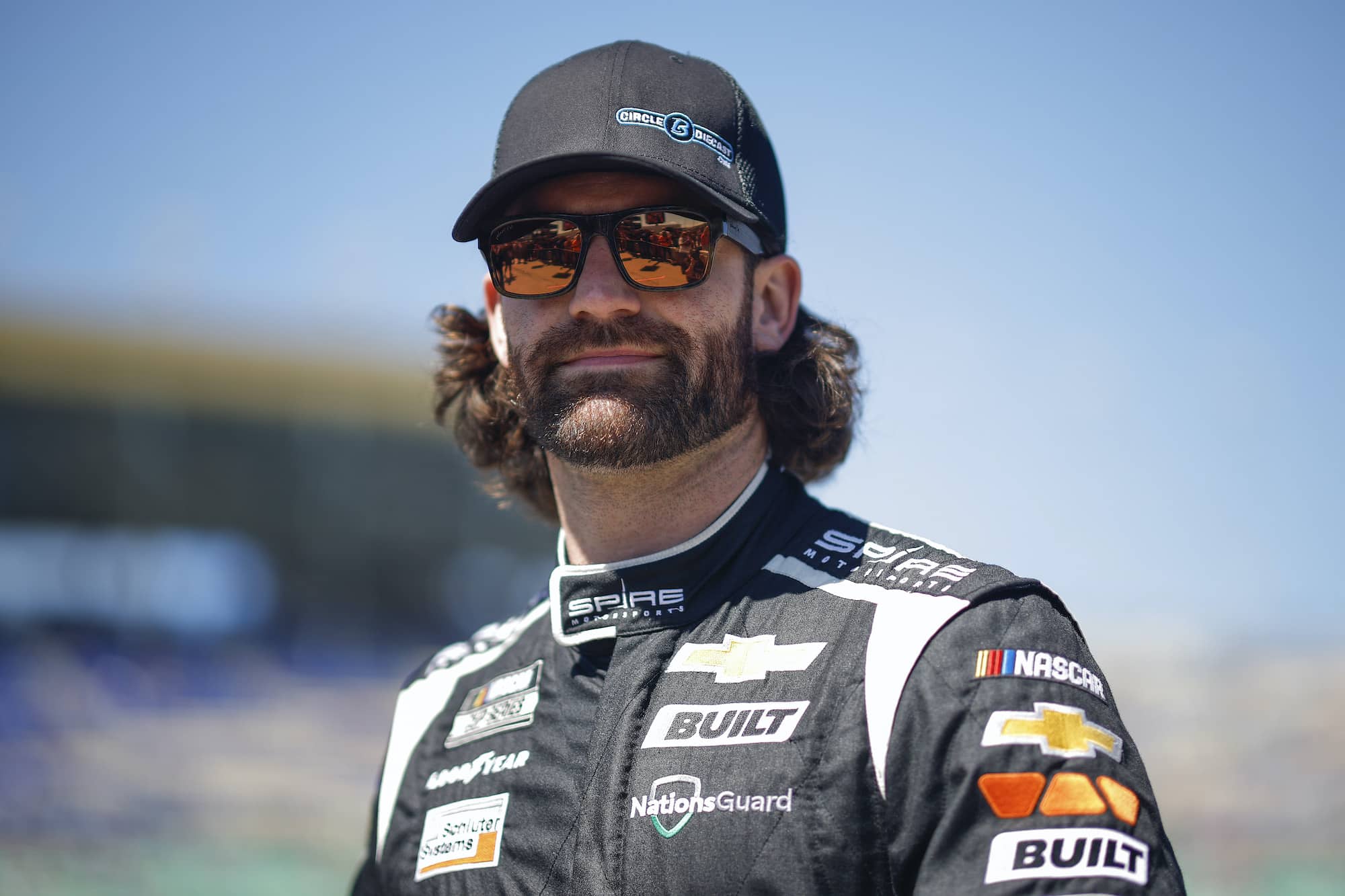 Corey LaJoie Takes Surprising Stance and Criticizes Fellow Drivers After Safety Meeting With NASCAR Officials
Corey LaJoie exited the all-driver safety meeting with NASCAR officials and criticized his fellow competitors for focusing too much on the past instead of looking forward.
Frustration was a main theme when drivers met with NASCAR officials on Saturday at Charlotte to discuss safety concerns with the Next Gen car. Numerous drivers went into the meeting frustrated at NASCAR for not having addressed the issues sooner. Many of those same drivers left the meeting less frustrated, but still doubtful whether anything would change.
Corey LaJoie admitted to reporters that he was frustrated after the 75-minute conversation with top officials. However, interestingly, his source of frustration wasn't from NASCAR but his fellow competitors.
Drivers meet with NASCAR officials
On Saturday, with Kurt Busch and Alex Bowman missing consecutive races due to a concussion, Corey LaJoie and the rest of his fellow drivers finally had an opportunity to visit with top NASCAR officials and voice their concerns about safety issues with the Next Gen car.
Since early in the season, drivers have consistently said that all hits in the new car were more intense. Rear impacts, in particular, were the worst. 
Busch suffered his concussion in July when he backed his No. 45 car into the wall during qualifying at Pocono. Bowman backed his car into the wall several weeks ago during the race at Texas. Those two missing the race, coupled with Cody Ware being out due to a broken ankle, also sustained at Texas, marked the first time in 20 years that three drivers were missing a race at the same time due to injuries from previous incidents.   
Corey LaJoie has a dramatically different response from other drivers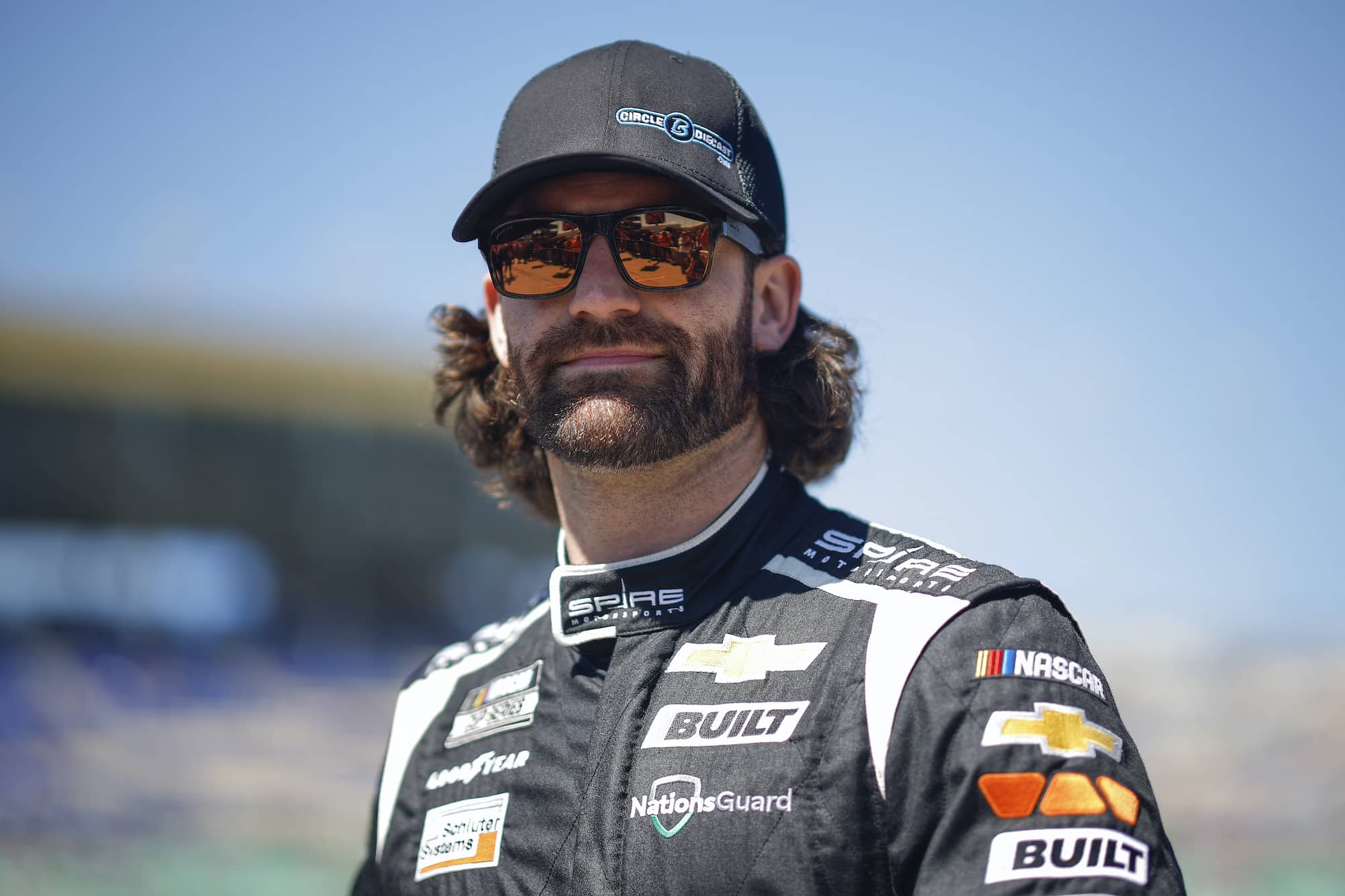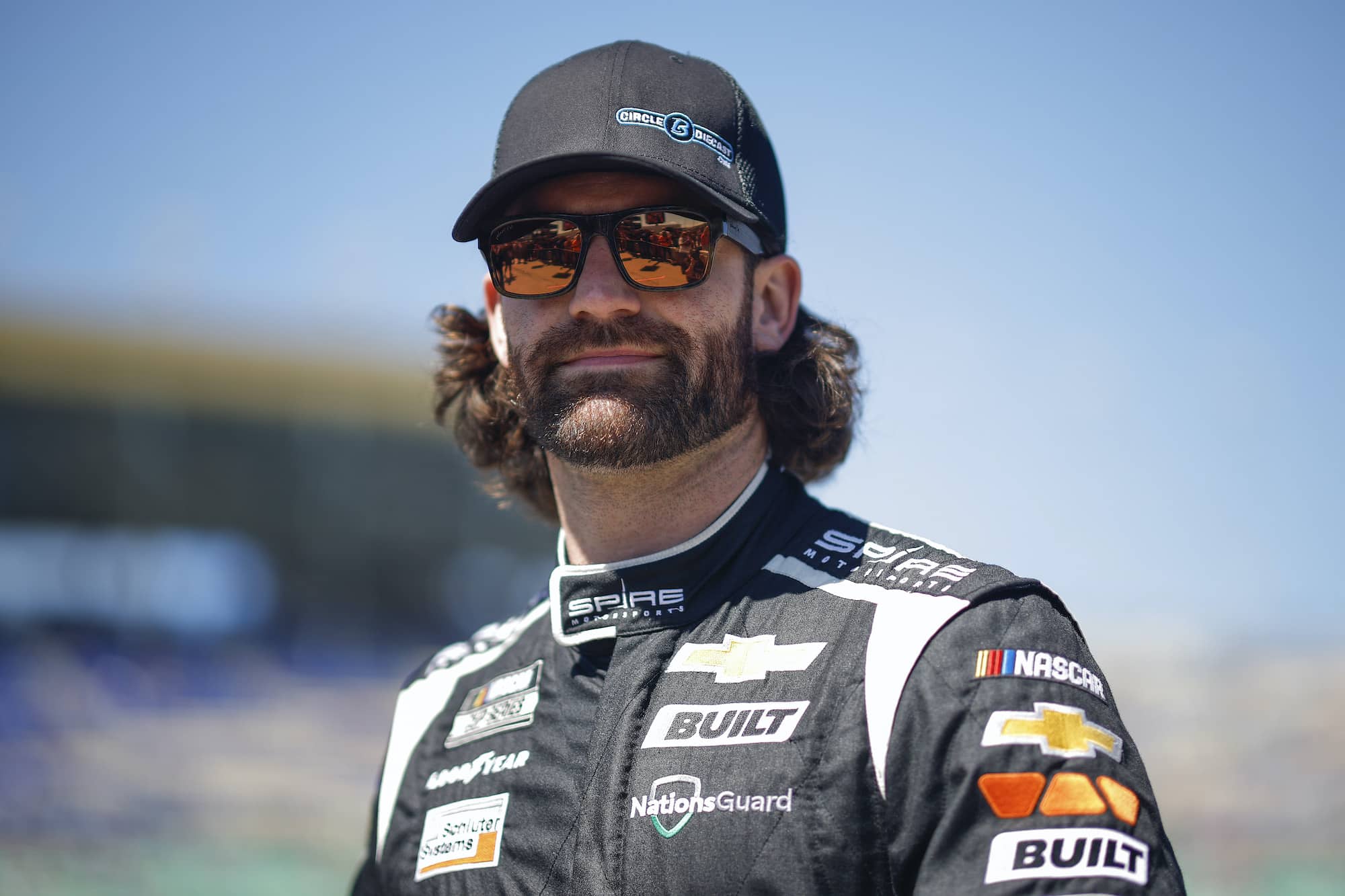 When the meeting ended, multiple drivers confirmed the gathering was used as an opportunity to air grievances with the sanctioning body. Not surprisingly, the overall mood was tense. 
"NASCAR did a good job of trying to answer the questions the drivers asked, but you can tell that there's frustration," Christopher Bell said.
"I think everyone talked honestly about their feelings and their experiences and want to know why we're in the position we're in. That's a fair question," Joey Logano said. "I think NASCAR understood those were fair questions and weren't very defensive about it."
LaJoie, however, had a very different take on the meeting. 
"Guys don't let it move forward," the Spire Motorsports driver said about his fellow drivers to NBC Sports. "They want to talk about the process of how we got here instead of the process of how we get from here forward. It's so frustrating. 
"We want to argue about this or that or that crash data … we have what we have right now. Guys, we are going to drive these cars today. It doesn't matter how we got to this car. It's about how we move forward, and nobody's allowing NASCAR to talk and address those issues."
LaJoie is missing the point
It doesn't matter how we got to this car? LaJoie making that single statement shows just how disconnected he is from the perspective of most of his competitors. That's one of the main reasons why the drivers are so frustrated with the situation is because of how it got to this point.
Denny Hamlin and Kevin Harvick openly voiced concerns in July 2021 about the car based on test crash reports. There has been a consistent beating of the drum from drivers about these concerns all year, but NASCAR had failed to communicate with them about the situation. 
The meeting on Saturday changed that, but even NASCAR President Steve Phelps acknowledged during his appearance on Countdown to Green that he had messed up in not having an all-driver meeting months earlier. He then announced that there would be weekly meetings with the drivers going forward for the rest of the season. 
When the NASCAR president admits fault for not communicating with the drivers, which only magnified the disconnect between the drivers and the governing body on the situation, he's effectively shutting down LaJoie's argument that it doesn't matter how we got here. It does matter and hopefully NASCAR can learn from it and bridge the communication gap with the drivers going forward.
Like Sportscasting on Facebook. Follow us on Twitter @sportscasting19 and subscribe to our YouTube channel.