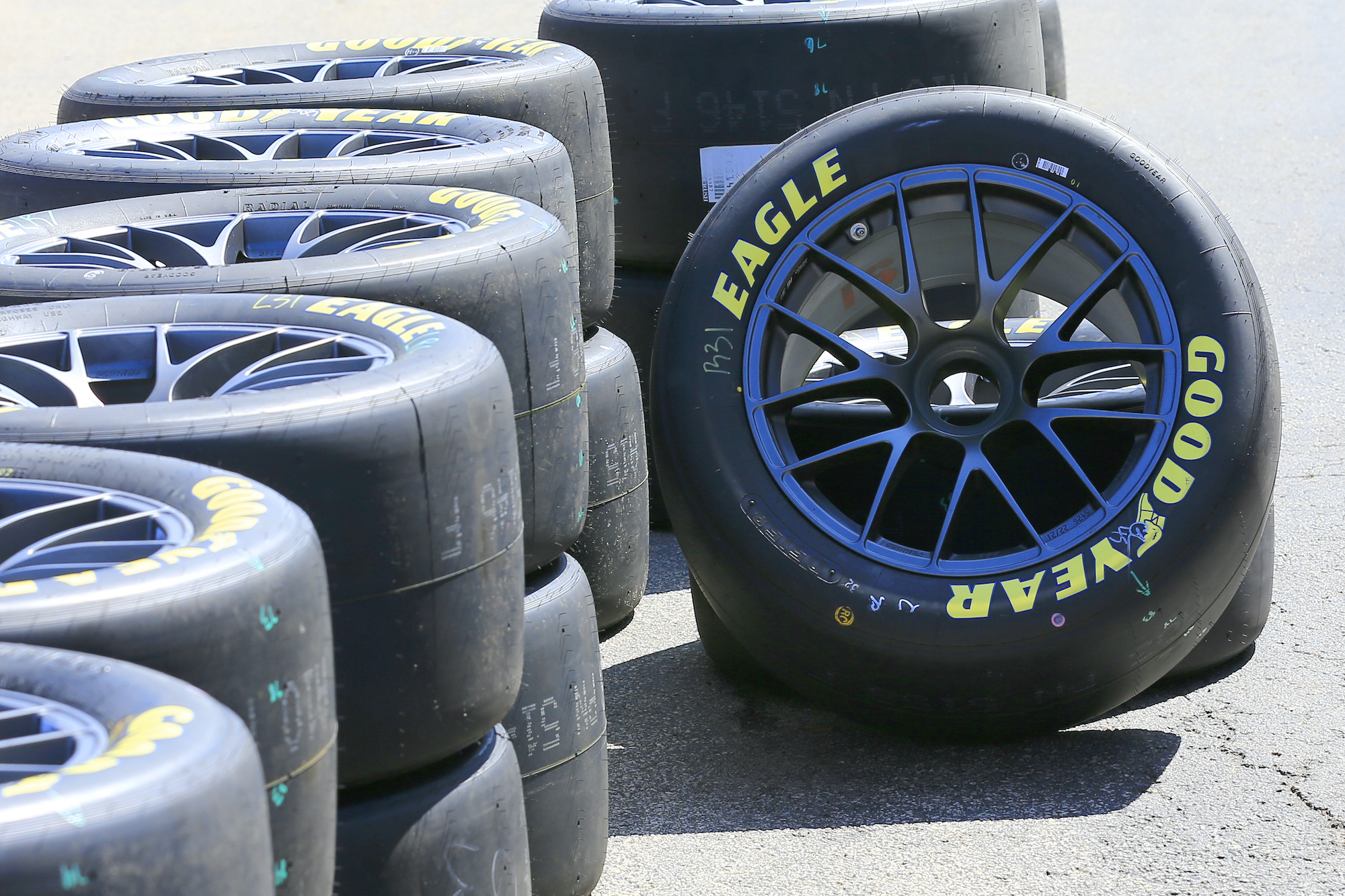 Championship-Winning Crew Chief Reveals Why Wheels Are Coming off Next Gen Cars; NASCAR Must Address Critical Issue Before Someone Gets Hurt or Killed
The Next Gen car has made an impressive debut but loose wheels have been a persistent problem. One crew chief provides the solution. NASCAR must act soon.
The Next Gen car has undeniably been a smashing success in its 2022 NASCAR Cup Series debut. Durable, competitive, and multiple fantastic finishes. It's passed with flying colors.
However, it's not perfect. If there is one blemish on the new car's short resume, it's that loose wheels have occurred multiple times throughout the season's first six races, including last weekend at Circuit of the Americas. This week one championship-winning crew chief provided his thoughts on why it's happening and how the issue can be remedied. If NASCAR genuinely cares about protecting its fans, it will take immediate action and address the problem before someone gets injured or killed.   
Multiple Next Gen cars losing wheels to start season
Last weekend at Circuit of the Americas, Bubba Wallace's race ended early when he lost a wheel that bounded down the track, hit the catch fence, and then careened back down onto the track. Fortunately, no one was injured. Unfortunately, that's not the first time it's happened this year. 
In the season-opening Daytona 500, Kaz Grala lost a wheel in Stage 1 that dangerously bounced down the track and forced Kurt Busch to make a last-second evasive move to avoid hitting it. 
It's happened multiple times since, including at Phoenix, when Corey LaJoie's No. 7 car hit the wall and lost the right-front tire, which rolled down the track before getting run over by Cody Ware.   
After each incident, NASCAR hands down the same penalty it's had in place the last few years — the crew chief and two crew members get suspended for four races.  
Adam Stevens points to human error not car design
Adam Stevens is one of the most respected crew chiefs in the garage, having won a pair of Cup Series championships with Kyle Busch. This week, the veteran crew chief, who now works with Christopher Bell, appeared on SiriusXM NASCAR Radio and offered his professional opinion on what's happening with all the loose wheels early on in the season. 
While some have suggested that there might be a problem with the Next Gen car's wheel design, Stevens said as far as he's concerned, it comes down to one thing — human error. 
"If you drop the jack before that wheel is tight, it is going to come loose," Stevens bluntly acknowledged. "You can't pull it past and get it deflected, the nut into the wheel and get it tight, and have it stay tight. That's just going to happen. 
"And the timing of it has changed so much. Because the pit stops are so quick, the jackman doesn't have time to glance back and forth to make sure that the changers are done. Everything is kind of going off a tempo and a feel and letting it rip. So if there's any kind of issue and the changer didn't quite get it just right, or that lug wasn't tight before that jack got dropped, you can have a problem. 
"I don't think that there is a dimension or a tolerance or something that we could improve that would fundamentally fix that. I think a lot of it is just the timing between the changers and the jackman and getting that worked out. And if you have a problem being able to recognize it before you jump up and run around to the other side."
Loose wheels have killed fans in past
If Stevens is correct, and his years of experience suggest that he is, it's all on the crew members to get it right. With the problem identified, what is the solution?
While a four-race suspension of the crew chief and multiple members might sound harsh, is it really when you consider the potentially catastrophic consequences of a loose wheel? Loose wheels in the past have been fatal. 
The 1987 Indianapolis 500 proved that when an airborne tire, which was hit on the track and propelled into the last row of the grandstands, killed a 41-year-old man. 
Does NASCAR want to risk that? All the momentum the organization has built with the new car, new tracks, and most importantly, new fans, would vanish if a wheel gets loose, rockets into the stands, and injures or kills someone. 
If the sanctioning body is taking the issue as serious as it should, there must be a more severe punishment. Take Brad Keselowski's recent penalty for modifying vendor-sourced parts as an example. Dock the team points, add in fines, and hand out longer suspensions. 
Let the teams know this is a matter of life or death that must be addressed immediately and any teams that fail to recognize its importance will suffer major consequences. 
Like Sportscasting on Facebook. Follow us on Twitter @sportscasting19.