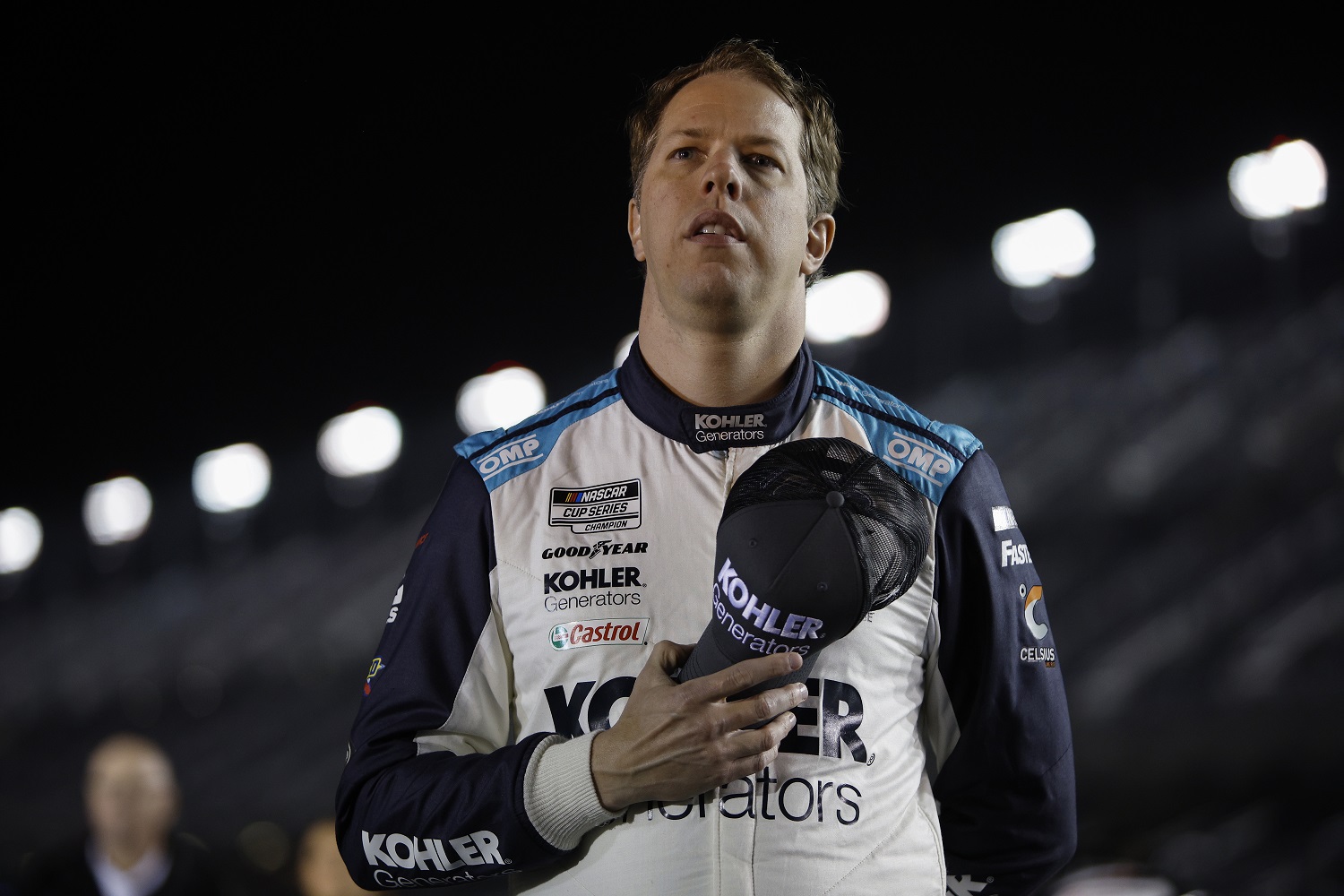 NASCAR Hit Brad Keselowski Hard and Owes an Explanation Why Before April 7
Brad Keselowski will have his appeal heard in April 7, but NASCAR Cup Series team need to know now why he was hit with penalties after the Atlanta race.
NASCAR has played the role of judge and executioner for Brad Keselowski. Somewhere in between is the jury of the Cup Series veteran's peers. They didn't have a role in the process, nor should they have. But they should know what's going on.
Keselowski's appeal of the harshest penalties in recent NASCAR history is on the docket for April 7. The Next Gen car is here, and authorities need to get the facts on the table.
NASCAR hit Brad Keselowski hard after Atlanta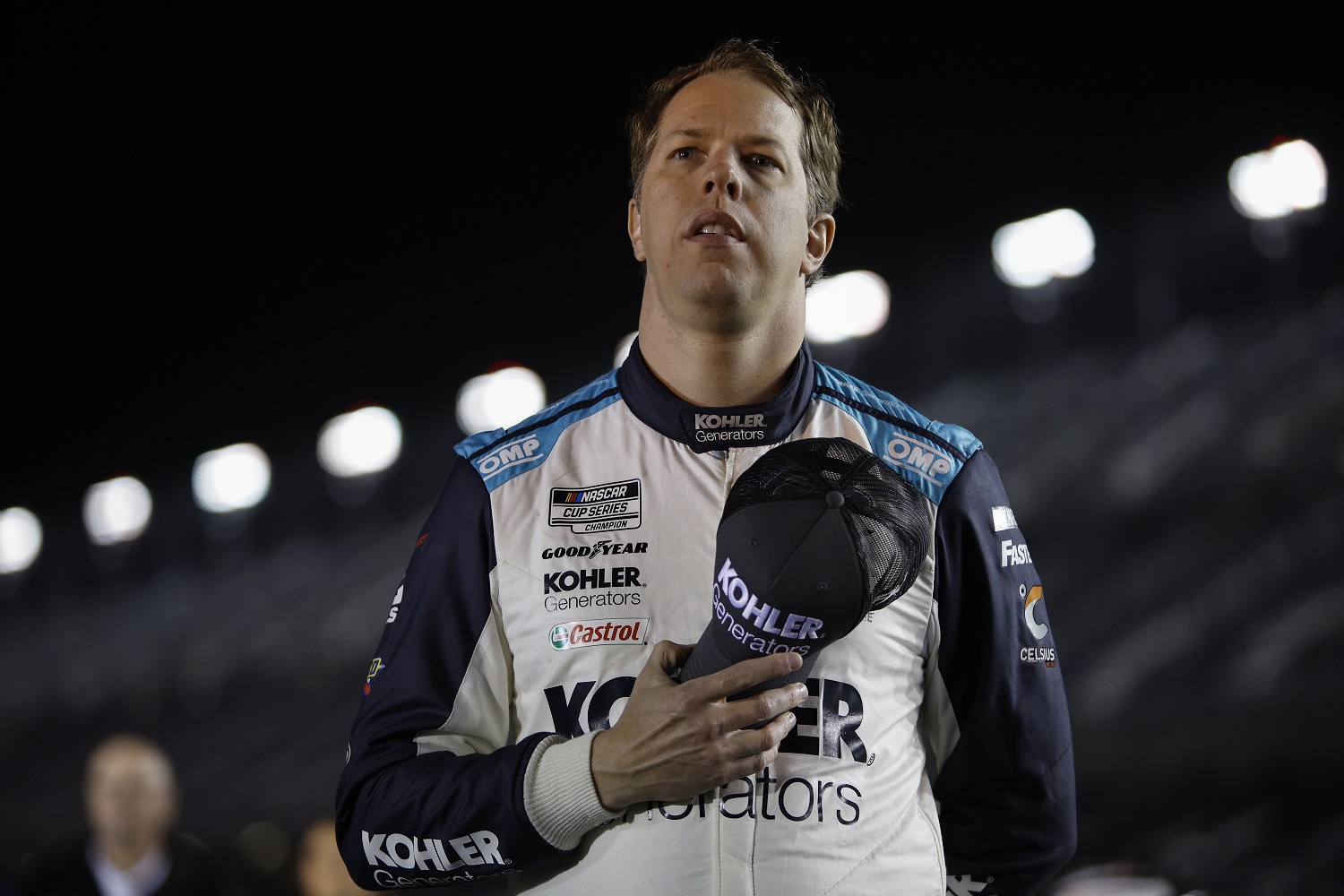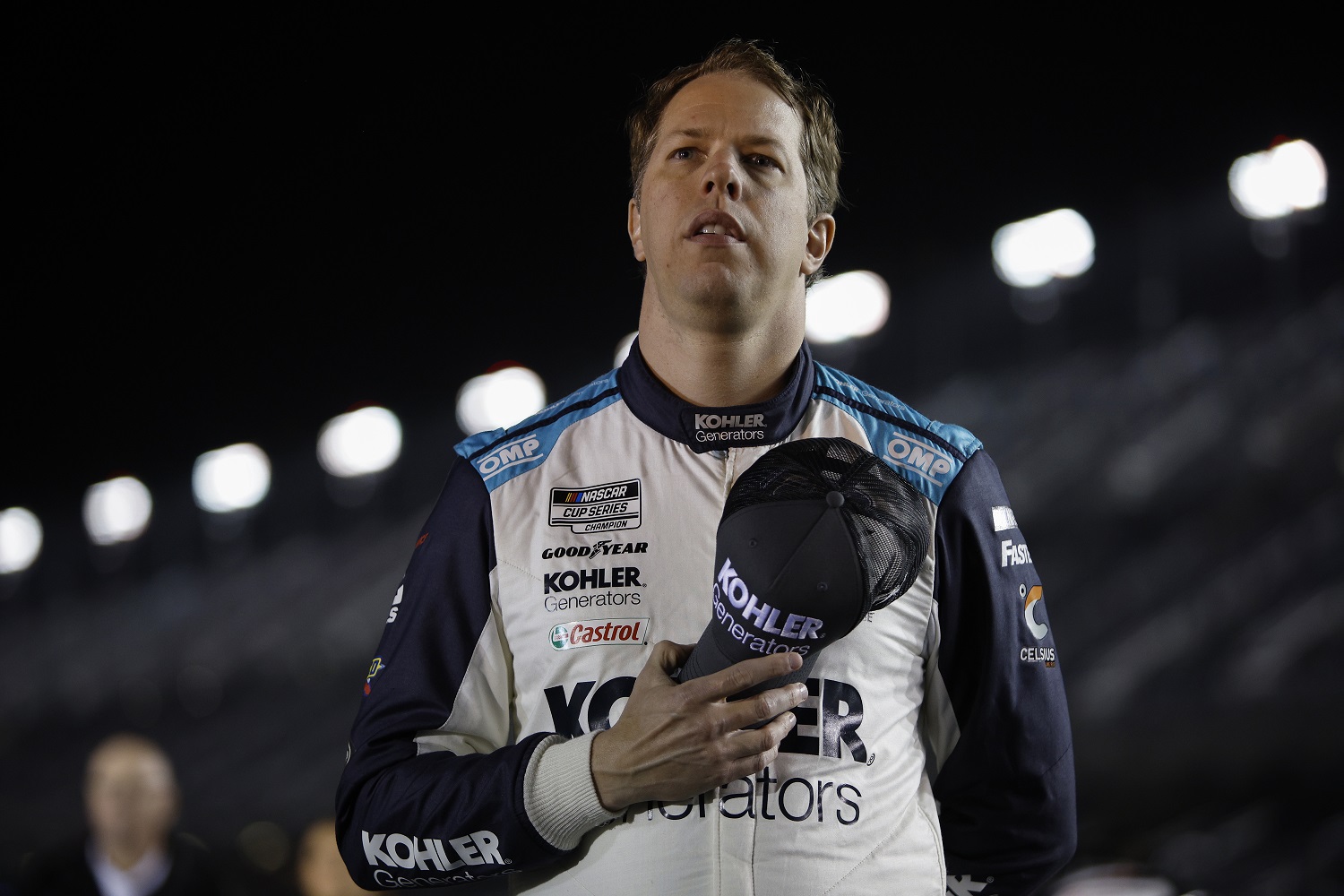 Brad Keselowski finished 12th in the Cup Series race at Atlanta Motor Speedway, but trouble ensued soon afterward. NASCAR confiscated his car for a supposed routine teardown inspection, as oxymoronic as that sounds.
The detailed look at the No. 6 Ford uncovered one or more infractions rising to the L2 level of penalties. Four days after the race, NASCAR penalized Roush Fenway Keselowski Racing 100 driver points and 100 owner points. Officials also fined crew chief Matt McCall $100,000 and suspended him for four races. Should he qualify for the playoffs, Keselowski will incur a penalty of 10 playoff points.
It's not as though teams didn't have a warning. Parallel to finalizing the Next Gen car's specs, NASCAR rolled out no-nonsense rules establishing what teams can and cannot do to the new car in pursuit of winning.
"There's going to have to be a culture shift from the way that the teams and NASCAR, for that matter, have done business," NASCAR senior VP of competition Scott Miller said at the time. "So, this deterrence model has more meat in it, more meaningful penalties."
NASCAR specified penalties ranging from a slap on the wrist to something just short of the death penalty that SMU football endured. Two months later, RFK Racing has become the same warning to NASCAR teams that SMU was to Division I football.
Lots of chatter, little information about Brad Keselowski's infraction
NASCAR's announcement of penalties against Brad Keselowski's Cup Series team led to days of headlines leading up to the race at Circuit of the Americas. But while there has been conjecture about what NASCAR found wrong, there has not been an official announcement.
The most common speculation is that the rear bumper on Keselowski's car violated rules. Keeping in mind that cars get damaged all the time in the course of racing, inspectors seemingly found something indicating the crew of the No. 6 Ford modified a part from the NASCAR-designated supplier.
During preparations for the race at COTA, Keselowski spoke of his team focusing on looking ahead. They came out of the race on the road course with a 14th-place finish, so it was "mission accomplished" to a certain extent.
Others, however, chose to look back instead, speculating whether there is payback happening after RFK Racing and Team Penske had wheels confiscated early in the season. NASCAR determined there were improper modifications, but the teams argued the combination of safety concerns and prior communication with NASCAR absolved them of blame.
"The wheels at Daytona? That was a safety issue," Penske driver Joey Logano said. "This? We don't know what this is. But I'm pretty sure it scares the hell out of everyone."
NASCAR's secrecy has an impact on all the Cup Series teams
The penalties against the No. 6 Ford team affected more than just Brad Keselowski. Three days before driver Ross Chastain scored the new organization's inaugural Cup Series victory at COTA, co-owner Justin Marks told his team to redouble efforts to stay in compliance with the rules.
"I want to know exactly what they did," Marks told The Associated Press. "If we get two parts from the same vendor and they don't look exactly the same? We are going right to NASCAR. That's a big penalty. I don't want our team penalized."
Steve Phelps told the AP he didn't know why his competition officials hadn't revealed details of what triggered the penalties. As president of NASCAR, Phelps seemingly should be able to speak authoritatively on the specifics.
Instead, there is silence, and there is no guarantee that teams will learn the specifics after the appeal hearing on April 7. For now, it's not even a needle-in-the-haystack dilemma; teams must find the needle without NASCAR telling them where the haystack is.
"This new car is our gamble, this was the mortgage, and we told our team on Day 1 that we will not be the example," Spire Motorsports co-owner Jeff Dickerson said. "So, we want to know what was done on that car because we will not be caught in the same position."
Like Sportscasting on Facebook. Follow us on Twitter @sportscasting19.