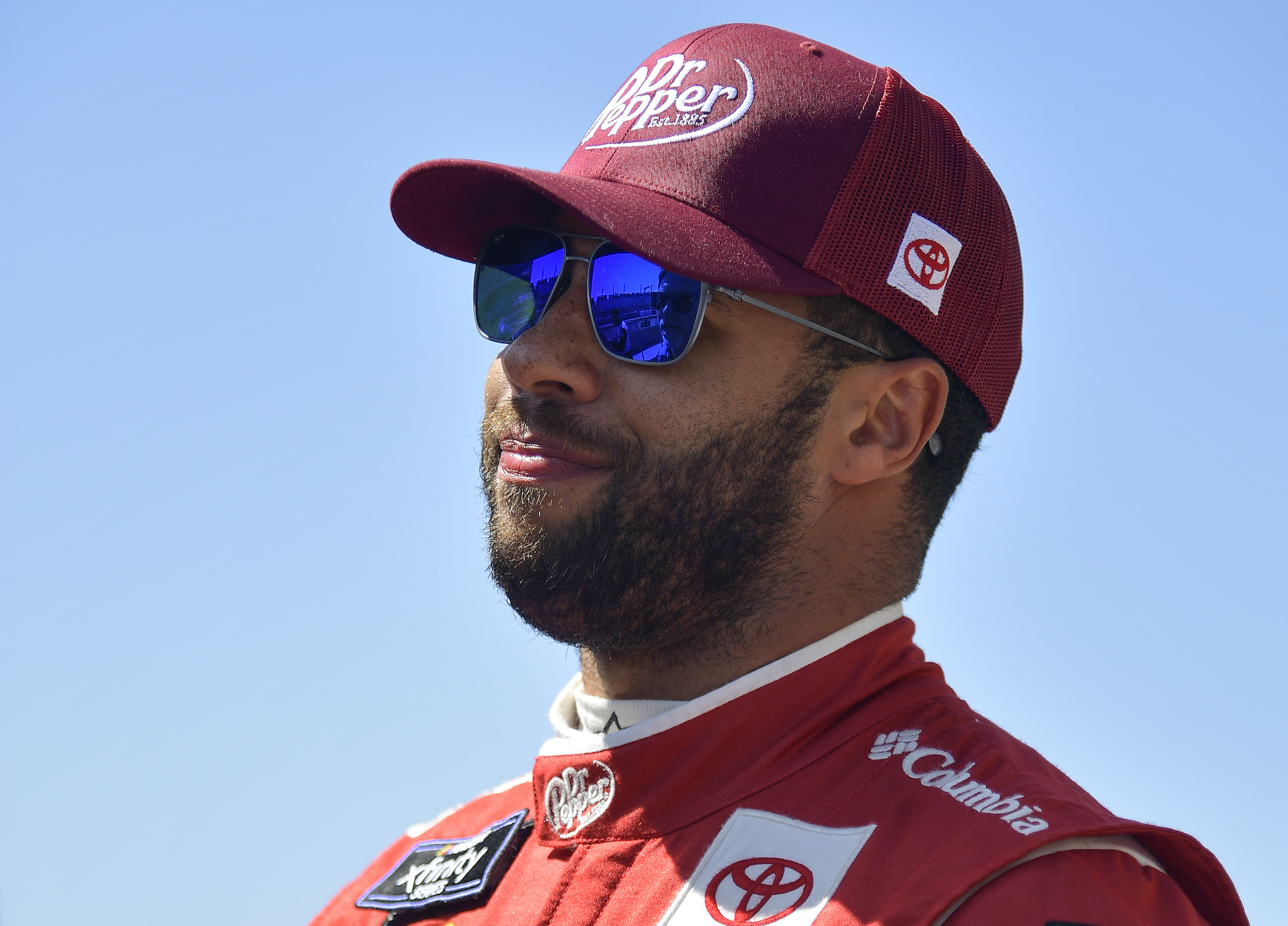 Bubba Wallace Suffered an Embarrassing Moment at COTA and It Wasn't in a Car
Bubba Wallace should have known his weekend at COTA wasn't going to end well when it started off in embarrassing fashion.
Besides finishing runner-up at the Daytona 500, Bubba Wallace has started the 2022 NASCAR Cup Series season similar to his first year at 23XI Racing with middle-of-the-pack finishes.
This past weekend at Circuit of the Americas, the 28-year-old driver showed his commitment to improving his road course skills by running in the Xfinity Series race on Saturday. Unfortunately, Wallace also tried to get around the 3.41-mile circuit on a dramatically different set of four wheels, and it didn't go well.    
Bubba Wallace had mixed results early in 2022 season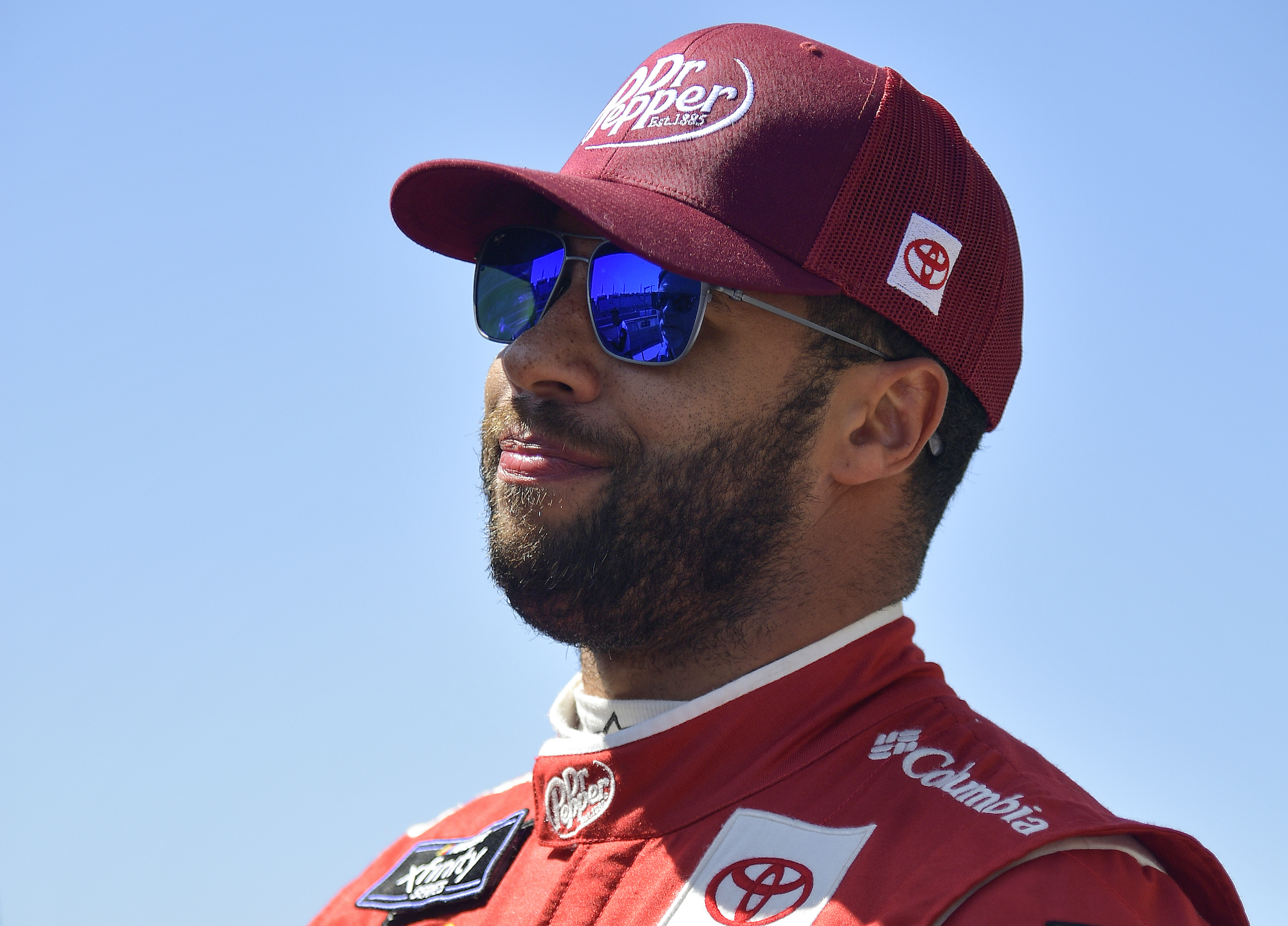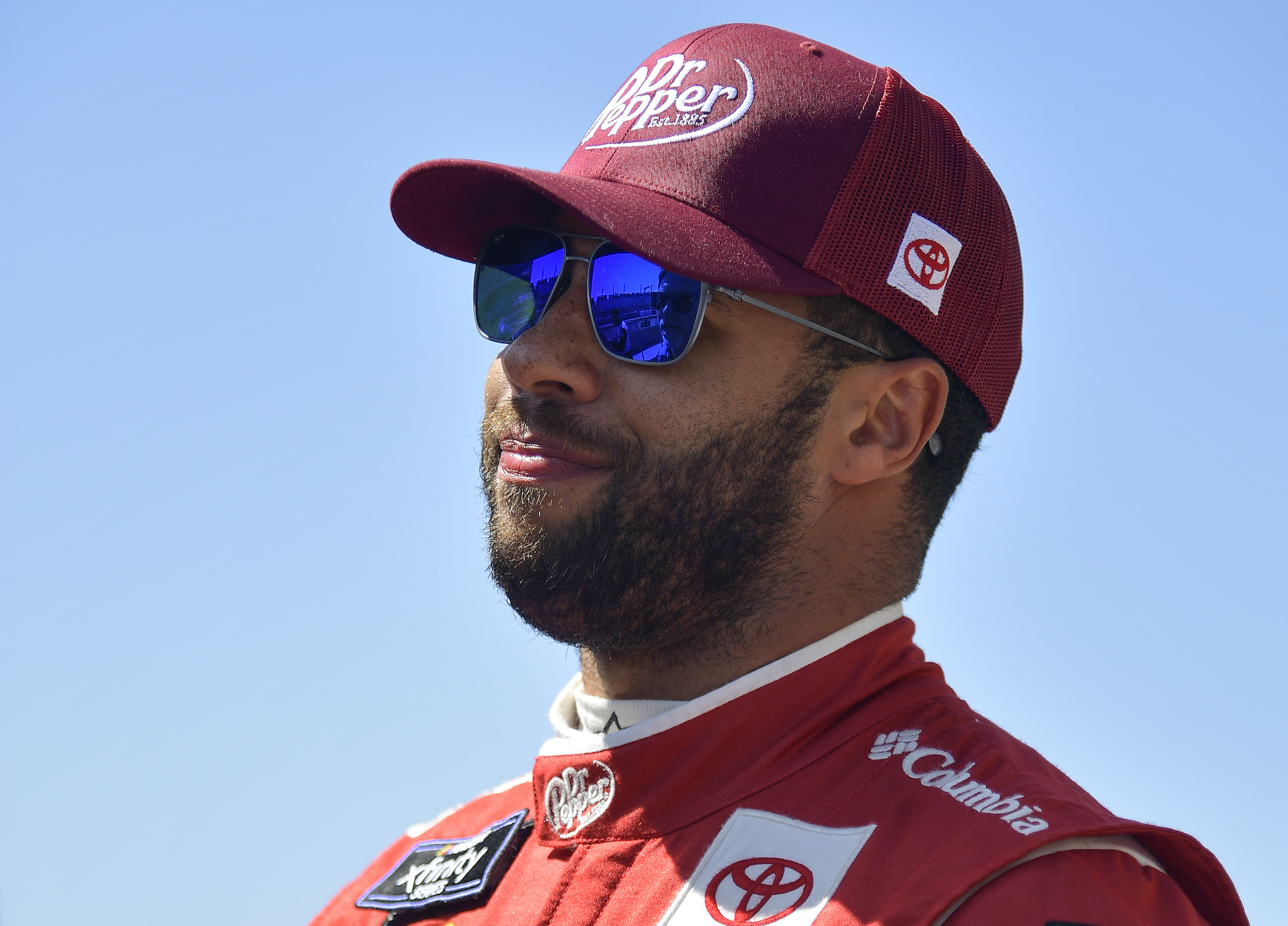 Bubba Wallace started the 2022 season on a positive note, narrowly missing out on winning his first Daytona 500, coming up less than a car-length short behind winner Austin Cindric.
However, that's been the only top-10 performance this season for the No. 23 team. Wallace has earned a pair of top-20 finishes at California and Atlanta, and has finished in the top 25 a couple of other times (Las Vegas and Phoenix). 
Coming into Austin and Circuit of the Americas, the driver showed he was intent on improving his road-course racing and competed in the Xfinity Series race. He had a solid race early, including running second in the second stage. However, transmission issues proved costly and he finished 28th. 
Wallace takes a tumble during track walk
As is customary before each race, drivers walk around the track to check out areas that might have changed since the last time NASCAR came to town and get an idea of how the course might race. 
On Friday, Bubba Wallace took a different approach on COTA's 20-turn layout, which features changes in elevation of more than 130 feet. Instead of walking, he took four wheels on a skateboard around the circuit.
Going down one of the numerous hills, the board got loose, and the 23XI Racing driver lost his balance and took a hard tumble off the board onto the pavement. While embarrassing, he did make a smooth recovery, landing on his backside, rolling over one time, and promptly bouncing back up to his feet. 
Loses a wheel in race
Interestingly, the skateboard incident proved to be a precursor of things to come. In the Sunday Cup Series race, Wallace had a solid race going, which included a top-10 finish in Stage 2. 
However, that all changed in the final stage when the No. 23 car lost a wheel that went bounding down the track, bounced over the guardrail, hit the protective fence, and caromed back onto the track.
Wallace was done for the day and finished 38th. "All ya can do is laugh. Ha," he tweeted after the early exit. 
As bad as it was finishing second-from-last, it was an improvement from last year's disastrous race in rain-drenched conditions when he was involved in a wreck early and finished 39th. 
Circuit of the Americas hasn't been good to Bubba Wallace. Next year he'll return to the Texas state capital with the hopes of improving on his first two Cup performances. And he can set the tone early by avoiding the one four-wheel vehicle that injured his pride and could have damaged so much more.
Like Sportscasting on Facebook. Follow us on Twitter @sportscasting19.