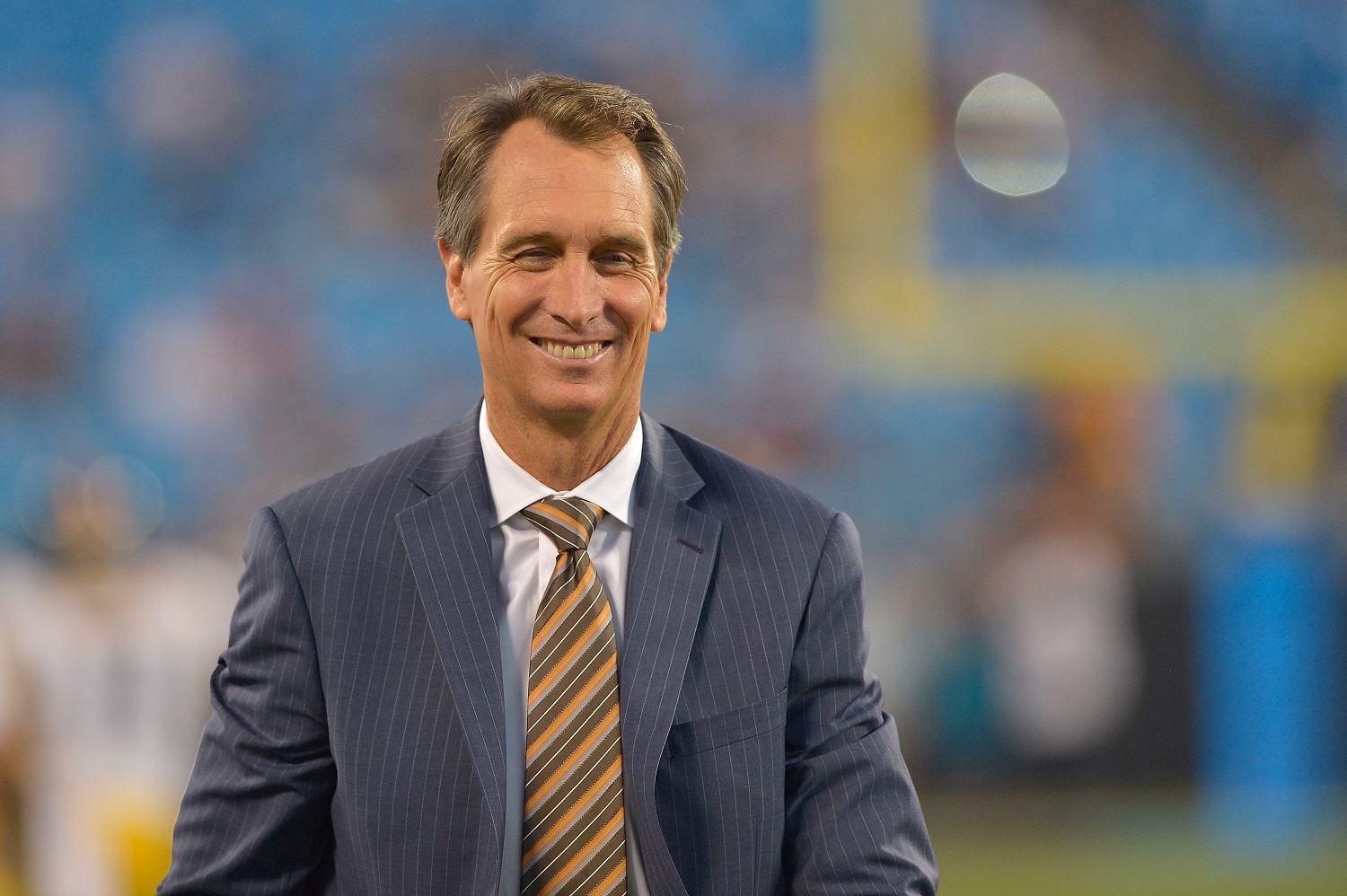 Cris Collinsworth's Father Was a Solid Athlete in His Own Right and Won a National Basketball Championship With the Kentucky Wildcats
Cris Collinsworth's father, Abe Collinsworth, won an NCAA national basketball championship with the Kentucky Wildcats under Adolph Rupp.
Cris Collinsworth has certainly racked up his share of accomplishments over the years. His career in sports media has been wildly successful as he's won numerous Emmy Awards for his work in broadcasting, 16 of them to be exact. But before that, he was an All-American at the University of Florida and went to three Pro Bowls in eight NFL seasons with the Cincinnati Bengals.
And while he may have been the most accomplished athlete in his family, Cris certainly wasn't the only one to find athletic success. His late brother, Greg, was a basketball star in high school (as was Cris) and played three seasons at Florida State. And speaking of college basketball, the patriarch of the Collinsworth family, Abe, was a fantastic athlete in his own right and won a national title under Adolph Rupp with the Kentucky Wildcats in the late 1950s.
Abe Collinsworth won a national championship with the Kentucky Wildcats
Abraham Lincoln Collinsworth was born on February 12, 1936, in Salyersville, Kentucky. Yes, that was his real name and, yes, he was actually born on Abraham Lincoln's birthday.
He chose to go by "Lincoln" growing up and used the name in high school as well when he became one of the top scorers (at the time) in Kentucky high school basketball history. It wasn't until Collinsworth got to the University of Kentucky in 1954 that he started using the name "Abe," which was given to him by legendary Wildcats head basketball coach Adolph Rupp.
As freshmen weren't allowed to play varsity sports back then, Collinsworth ended up playing three seasons for Rupp, beginning with the 1955-1956 season in which Kentucky reached the Elite Eight in the NCAA Tournament. The Wildcats again reached the Elite Eight the following season before being eliminated but finally got over the hump in the 1958 NCAA Tournament, which they won with the famous "Fiddling Five."
While Abe Collinsworth was never a major part of the Wildcats' attack — he averaged just 1.5 points in 41 games over three seasons — he could always say he was a national champion, which Cris Collinsworth was always very proud of.
He later became a basketball coach and was also the principal of Cris Collinsworth's high school
Upon graduation from Kentucky, Abe Collinsworth got into coaching and education. He married his college sweetheart, Donetta, who was also an educator, and the couple had two sons, Cris and Greg.
The family moved to Florida in the early 1960s when the boys were very young and Abe became a basketball coach and teacher in Titusville, Florida, where he climbed the ladder over the years, eventually becoming the principal at Astronaut High School, where Greg and Cris Collinsworth both became multi-sport stars. Abe was later appointed Superintendent of Brevard County School System and retired in 1994.
Cris Collinsworth was very close to his father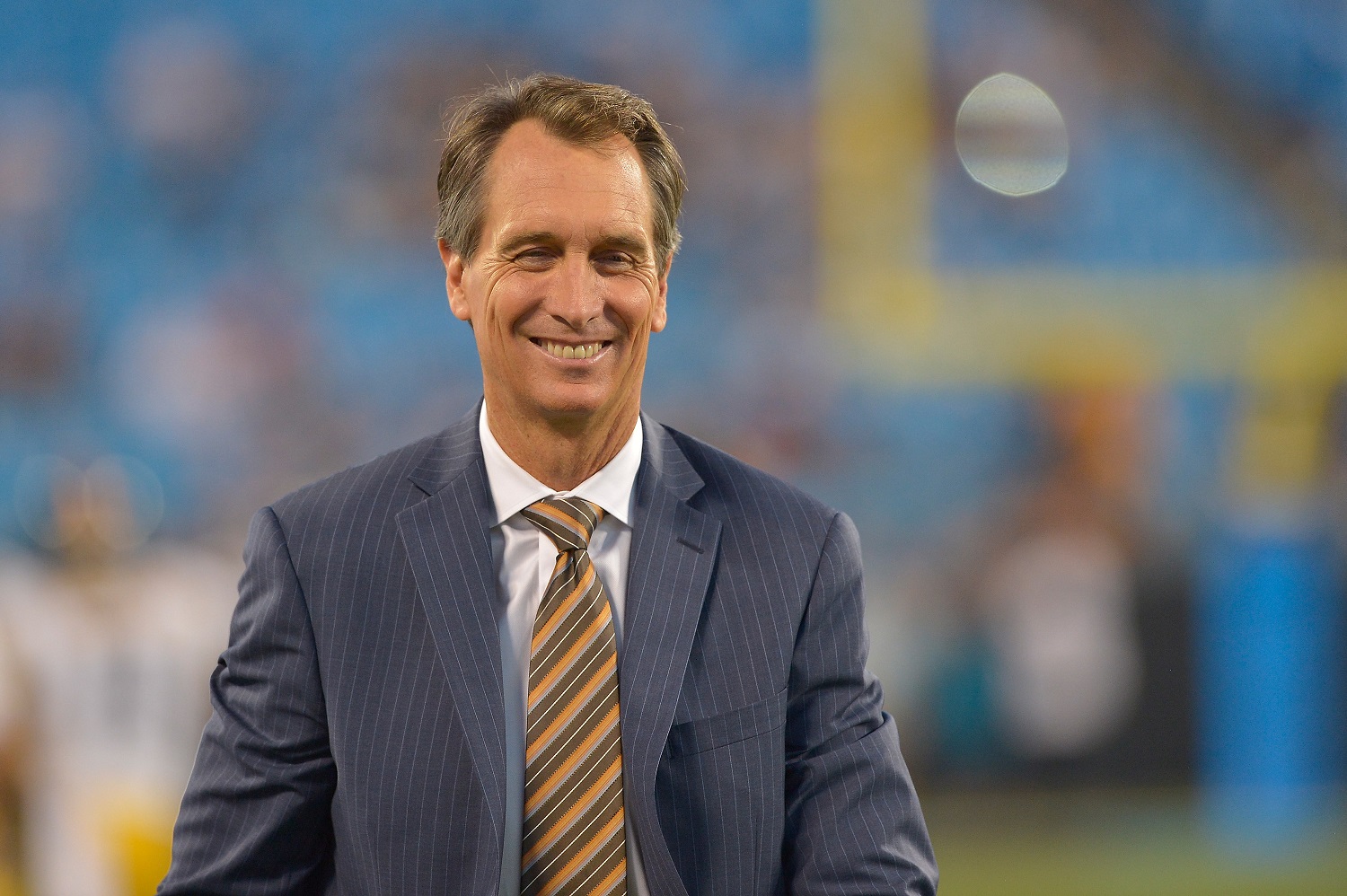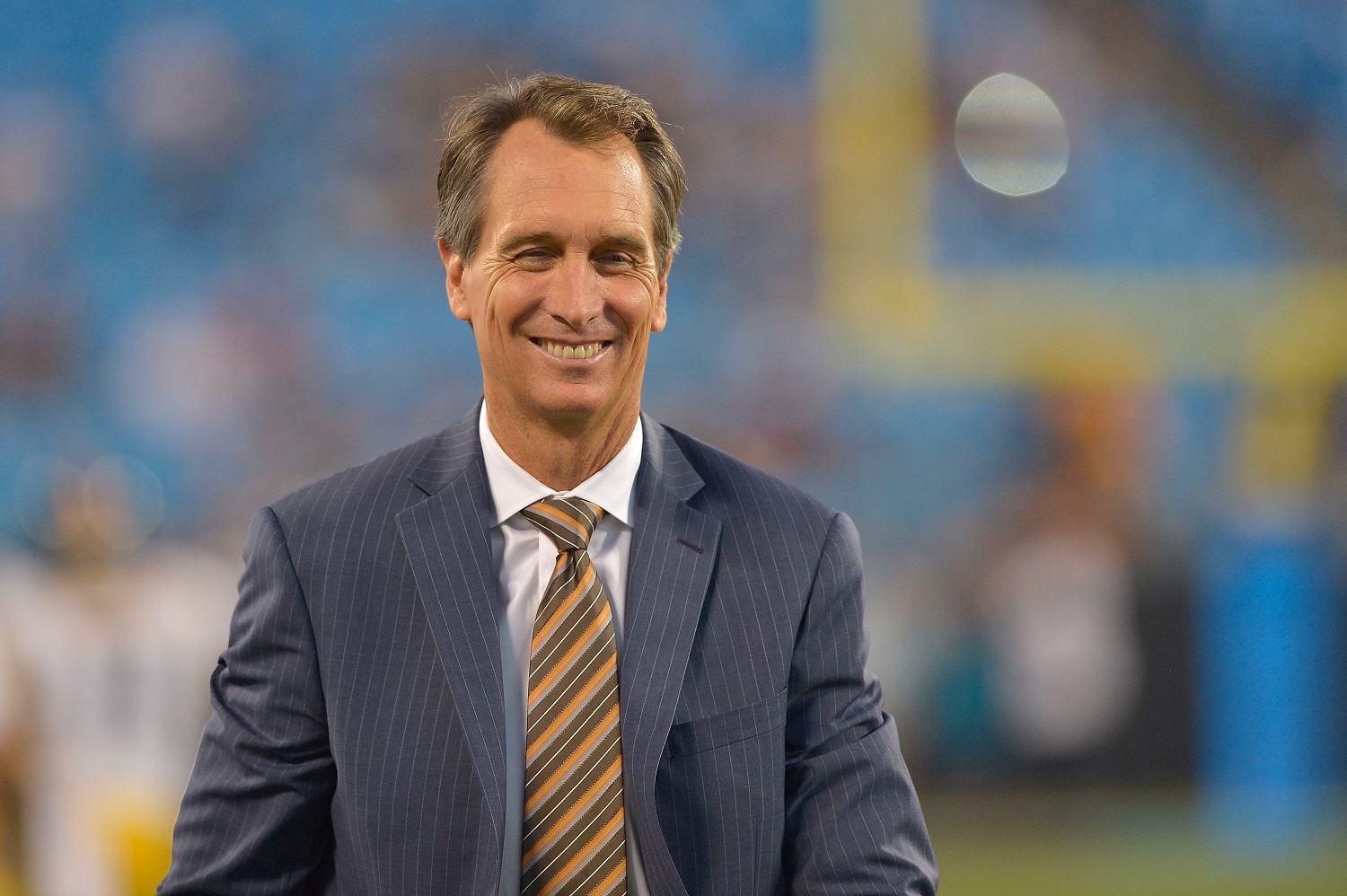 Cris Collinsworth was always very proud to be his father's son and during a telecast shortly after Abe died of leukemia in 2012, he gave fans some insight on just how much. Al Michaels told his longtime NBC partner just how impressed he was during the broadcast given the circumstances and Cris Collinsworth followed the compliment up with this (h/t Space Coast Daily):
"My hero, man. He was something special…passed away early in the morning on Saturday morning…was able to be there with him. Former national champion of the UK Wildcats, played basketball for Adolph Rupp. Was the principal of my high school, and I used to tell him I loved reading about him on the bathroom walls. And he'd get a laugh out of it. Was self-deprecating with his humor…always was. He was the mayor. Everywhere he went he was loved."

Cris Collinsworth
Stats courtesy of Sports Reference