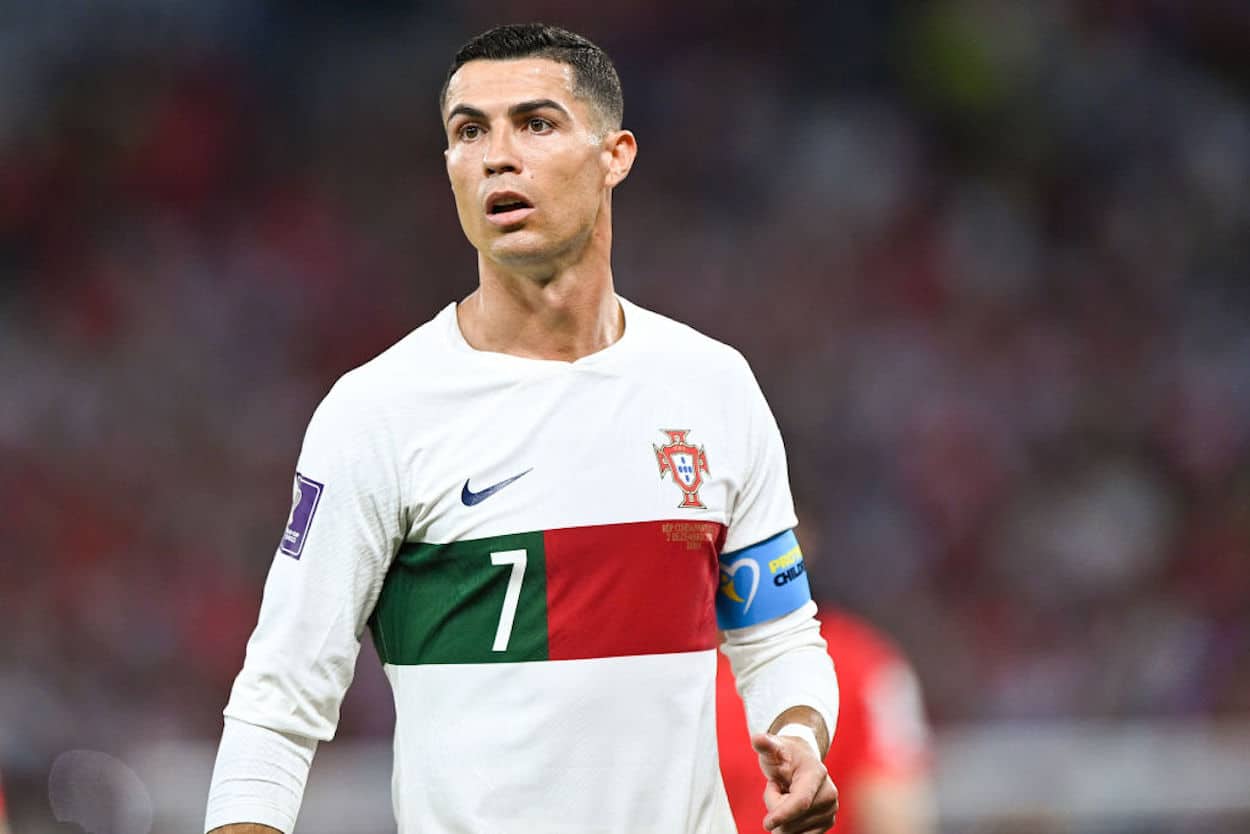 Cristiano Ronaldo Net Worth 2022: CR7's Fortune Will Only Continue to Swell After the World Cup
Cristiano Ronaldo's speed may have fallen victim to Father Time, but the forward's fortune isn't going anywhere anytime soon.
In the world of soccer, few modern names are bigger than Cristiano Ronaldo. While the striker might be in the back nine of his career, he's still a global celebrity with a knack for scoring goals. As you might expect, those two factors have combined to make him a very wealthy man.
And, believe it or not, Cristiano Ronaldo's net worth is only going to increase. For all of his issues at Manchester United, his fortune will only get larger once the 2022 World Cup concludes.
Cristiano Ronaldo's net worth clocks in at roughly $500 million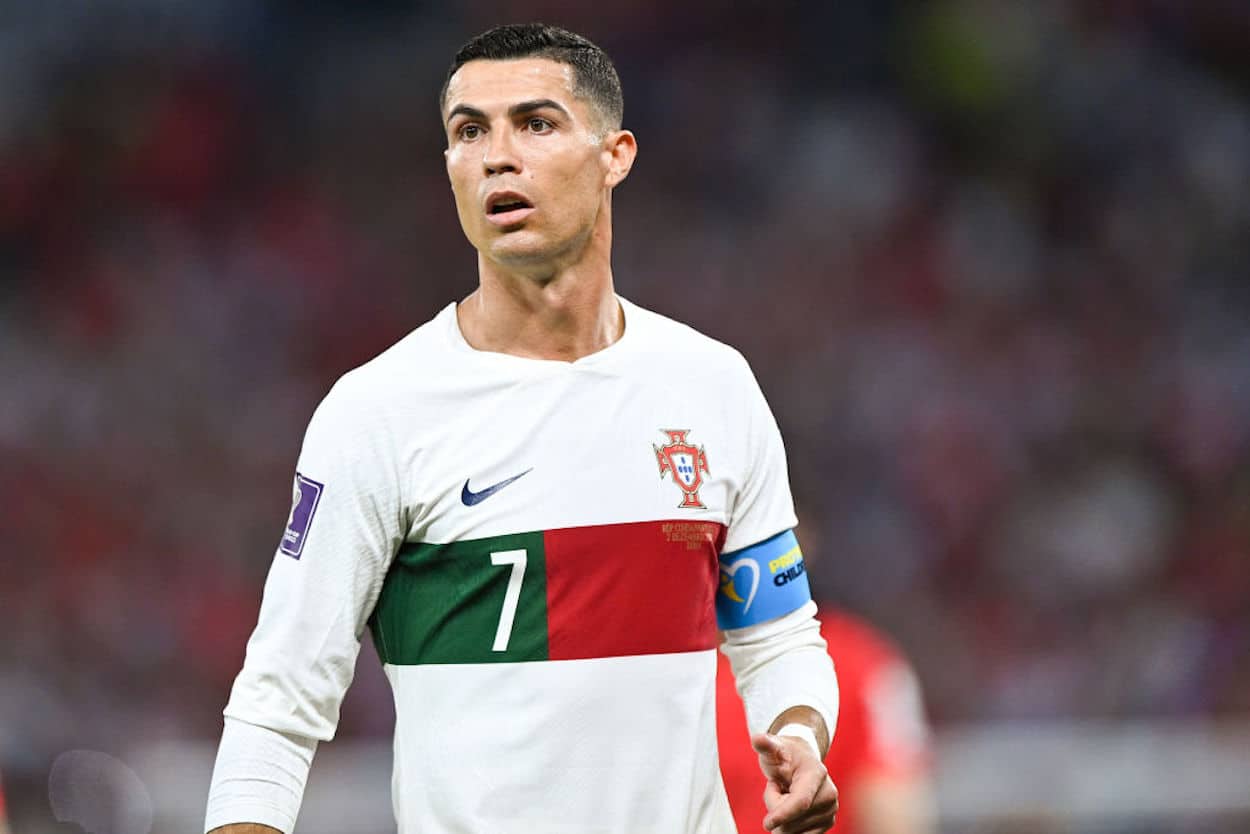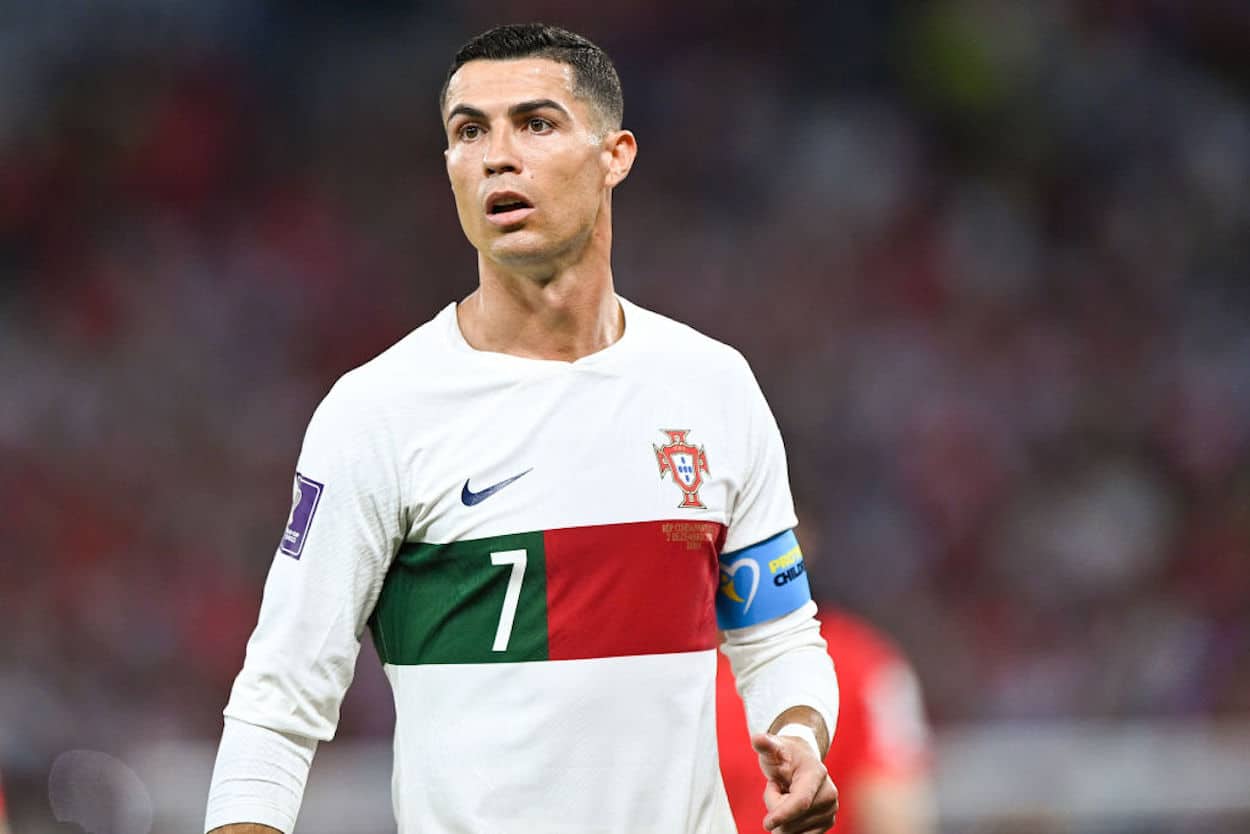 Although soccer boils down to 11 players kicking a ball around a rectangle of grass, the sport has grown into a big-money business. Cristiano Ronaldo has certainly reaped the rewards of that reality.
In September 2022, The Mirror estimated CR7's overall fortune at $500 million. While that may seem like an eye-watering sum, it's not unrealistic given the scope of the Portuguese forward's career. Not only has he been on the professional scene since the early 2000s, but his goal-scoring ability has been worth its weight in (metaphorical) gold.
If you add the business side of things into the equation — Ronaldo is a global celebrity and, therefore, cashes in on plenty of endorsements — the money keeps piling up. A 2022 Forbes post noted that the striker had a lifetime deal with Nike and "makes money off the pitch with his CR7-branded clothing, accessories, hotels and gyms." The publication also pegged his endorsement earnings at $60 million for the year.
But how much of Ronaldo's net worth comes from his footballing salary? Let's break it down.
Cristiano Ronaldo salary: CR7 is no stranger to a massive paycheck
Before going any further, it's important to get one disclaimer out of the way: The reporting on soccer salaries, even before we get into bonuses and other more fluid components, can be iffy at best. With that being said, though, we do know that Cristiano Ronaldo's salary is nothing to sneeze at.
FB-Ref provides some estimates starting from midway through the Portuguese star's time at Real Madrid, and those numbers are not insignificant. They range from a bit over $28 million to more than $35 million. Those wages jumped after CR7 moved to Juventus, where he took home about $58 million per season.
And while his salary seemed to drop back down at Manchester United — the Red Devils paid less from the start of the contract, and every player's earnings were cut by 25% after missing out on Champions League football — Ronaldo's wages were still pegged at more than $30 million.
If you consider the money he earned before the 2013-14 season, it's easy to see why Ronaldo's net worth is so large.
Both Cristiano Ronaldo's net worth and salary should increase after the 2022 World Cup
While it's completely normal for a player to secure a big-time transfer after the World Cup, Ronaldo's situation is a bit different. Not only is he an established player rather than a breakout star, but he's arguably at his least valuable. The forward can score goals, but he's struggled to fit into the modern game and wasn't exactly a model citizen in Manchester.
With that being said, though, there is a big-money offer out there from Al-Nassr in Saudi Arabia. There's some room to debate the actual value — initial reports pegged the value at $225 million across three years, but a recent ESPN piece quoted €200 million (about $210 million) across two-and-a-half years — there will undoubtedly be plenty of zeros at the end of whatever paycheck CR7 cashes.
And while you could question if Ronaldo's pride will allow him to leave Europe, especially while Messi is still playing Champions League football, the offer from Al-Nassr is probably the best he'll receive, at least from a financial perspective. Very few clubs in the world can afford to pay any player, let alone one who's over the hill, those sorts of wages. Even fewer need a striker and would be willing to actively court the dressing-room drama that the global superstar brings.
With that being said, though, money isn't really the concern here. Even if he called it a career today, Cristiano Ronaldo's net worth is large enough to remain comfortable throughout retirement.