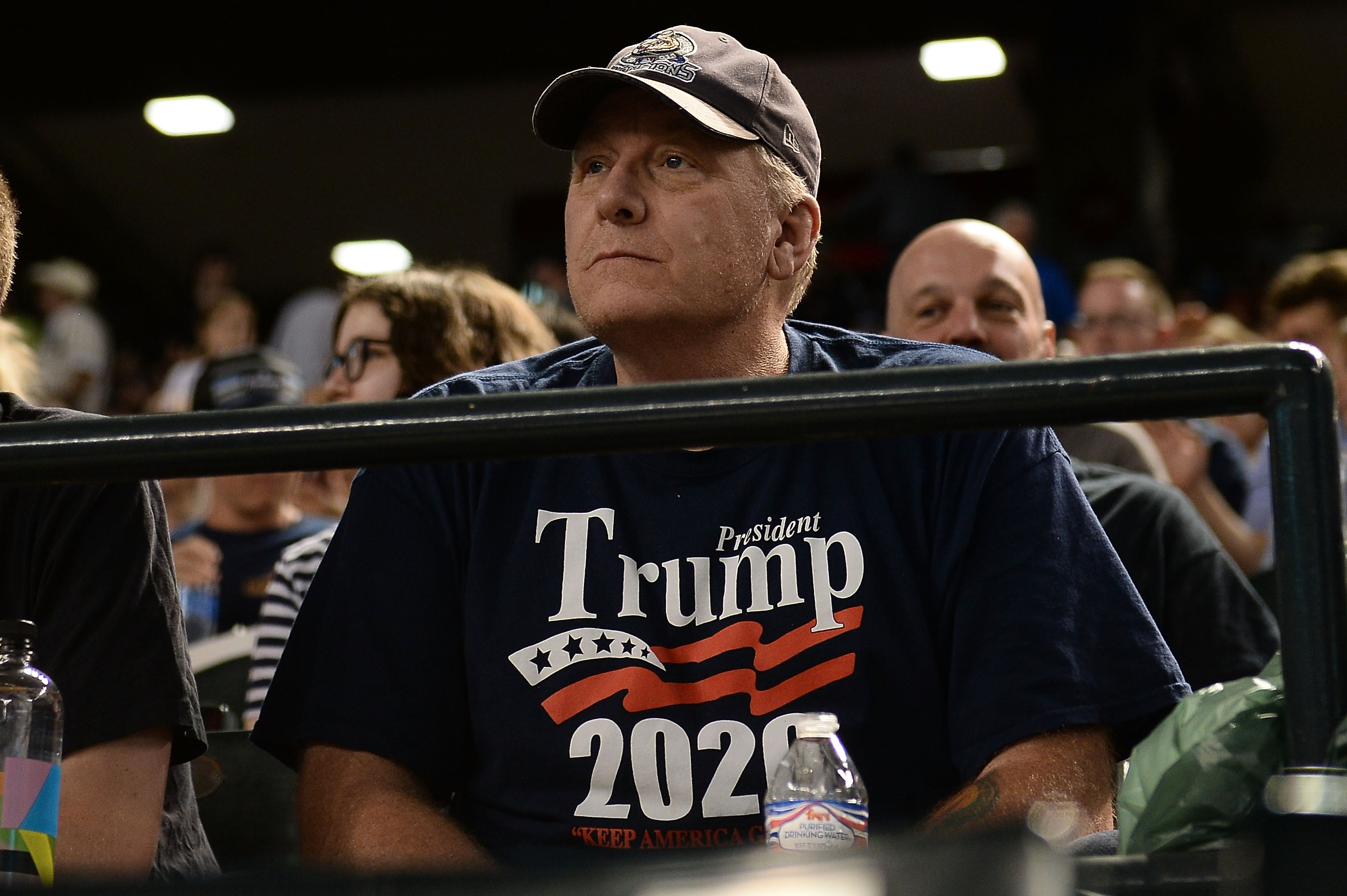 Curt Schilling Has a Collection of Nazi Memorabilia and Doesn't See a Problem With It
In 2015, Curt Schilling posted his collection of Nazi memorabilia from World War II on Facebook, and he still has it on his page today.
Former MLB pitcher Curt Schilling isn't exactly the perfect role model. He was fired by ESPN for posting insensitive and racist memes, lost $75 million in Rhode Island taxpayer money trying to start a video game company, and even has a collection of World War II memorabilia littered with Nazi uniforms and swastikas. Schilling might end up in the Baseball Hall of Fame one day, but he'll never be a Hall-of-Fame dude.
Curt Schilling shared his Nazi memorabilia on Facebook in 2015
In a particularly tone-deaf post from 2015, Curt Schilling shared his collection of World War II memorabilia with the world on Facebook. The collection includes various uniforms, nameplates, and letters from soldiers.
The post caused a major backlash when people saw the numerous Nazi items in Schilling's collection. In all, close to 40 of the 200 pictures showed images of swastikas, but Schilling didn't see a problem with it.
"It was a tragically horrible time in the world's history,'' Schilling told Boston.com at the time. "I have never done anything to offend anyone. I don't have a racist bone in my body. People that know me know that. I can't help what people get offended by. I can't help how people want to interpret things.''
The post is still on Schilling's Facebook page today.
Schilling posted a tweet comparing Muslims to Nazis the same year
Schilling's World War II collection was posted online in April of 2015. A few months later, the former ESPN analyst was out of a job.
In August of 2015, Schilling tweeted out a meme showing Adolf Hitler giving a Nazi salute. Below the picture, the text read "It's said only 5-10% of Muslims are extremists. In 1940, only 7% of Germans were Nazis. How'd that go?"
The bizarre and hurtful tweet caused an outrage on Twitter, so Schilling quickly deleted the post. However, ESPN got a hold of the meme and took Schilling off the Little League World Series broadcast.
This wasn't the first or last instance of Schilling posting insensitive material online, either. In 2016, Schilling was under fire again for praising a shirt that encouraged lynching journalists. He also mocked the LGBTQ community with another insensitive meme, which led to his ultimate firing at ESPN.
Curt Schilling just deleted his Twitter account, to the delight of many
Schilling has been spewing hate and prejudice online since he retired from the MLB. When the former pitcher deactivated his Twitter account Tuesday night, the sports world rejoiced.
It all started with an argument between Schilling and MLB pitcher Trevor Bauer. Bauer and Aubrey Huff have been beefing on Twitter for days now, and Schilling decided to join in on Tuesday. The juvenile argument led to Bauer mocking Schilling's stats and even his intelligence. Shortly after, Schilling deactivated his account.
Who knows how long Schilling will be able to keep himself away from a keyboard. He loves to stir the pot and anger his followers with controversial opinions, so it's a good bet Schilling won't be gone for long.