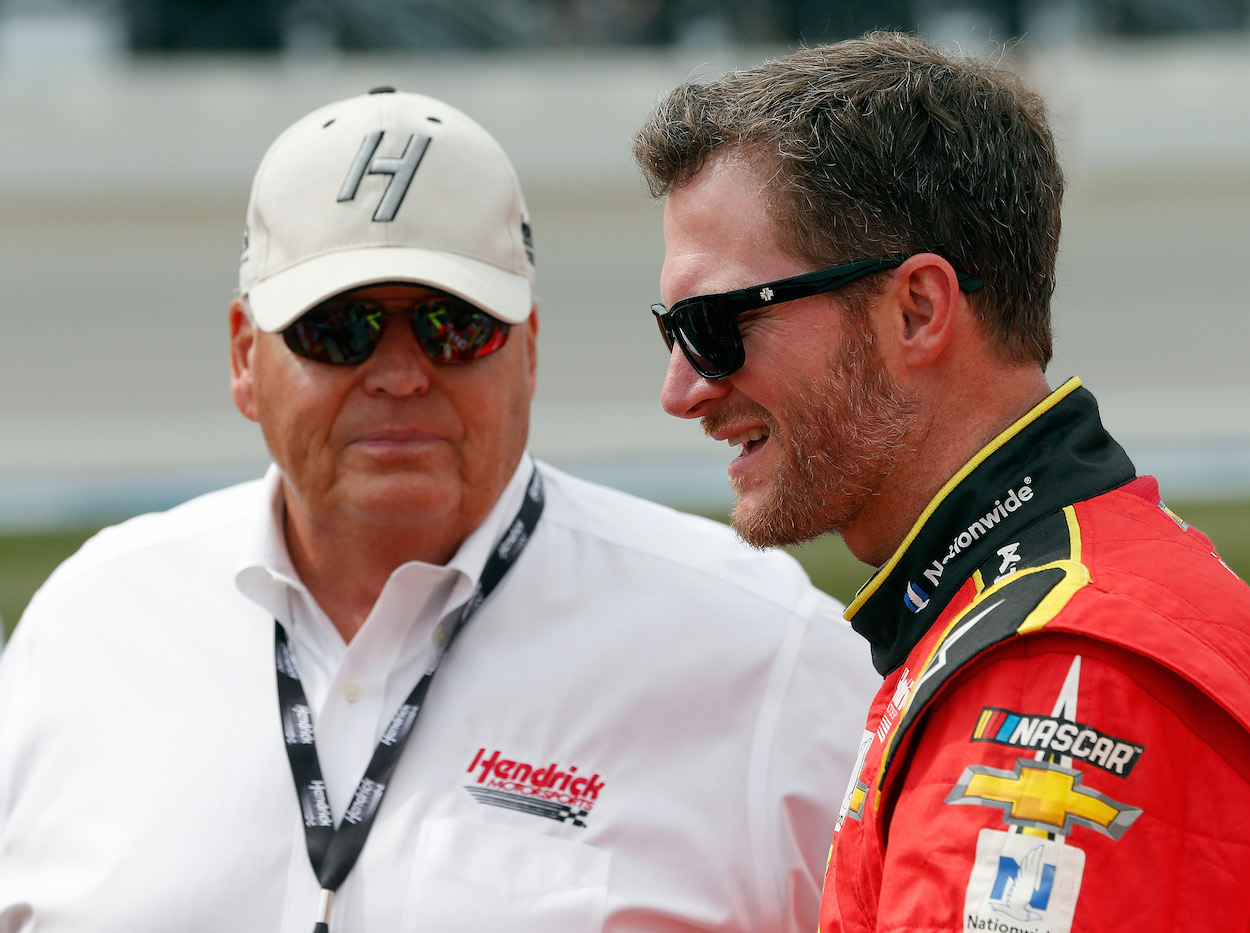 Dale Earnhardt Jr. Calls Out Rick Hendrick for Mistake He Made Not Signing Top Driver
Dale Earnhardt Jr. called out Rick Hendrick on his podcast for mistake he made not signing one top driver.
Dale Earnhardt Jr. and Rick Hendrick have a strong relationship. In addition to joining Hendrick Motorsports as a driver for the last decade of his career, Junior also became a business partner in 2008 with the merging of JR Motorsports under the Hendrick umbrella.
On the latest episode of the Dale Jr. Download, Earnhardt talked about the pair's relationship and how he likes to remind Hendrick about one mistake he made not signing a driver to the team who has gone on to become one of the best drivers on the NASCAR Cup Series. 
Dale Earnhardt Jr. and Rick Hendrick have worked together for years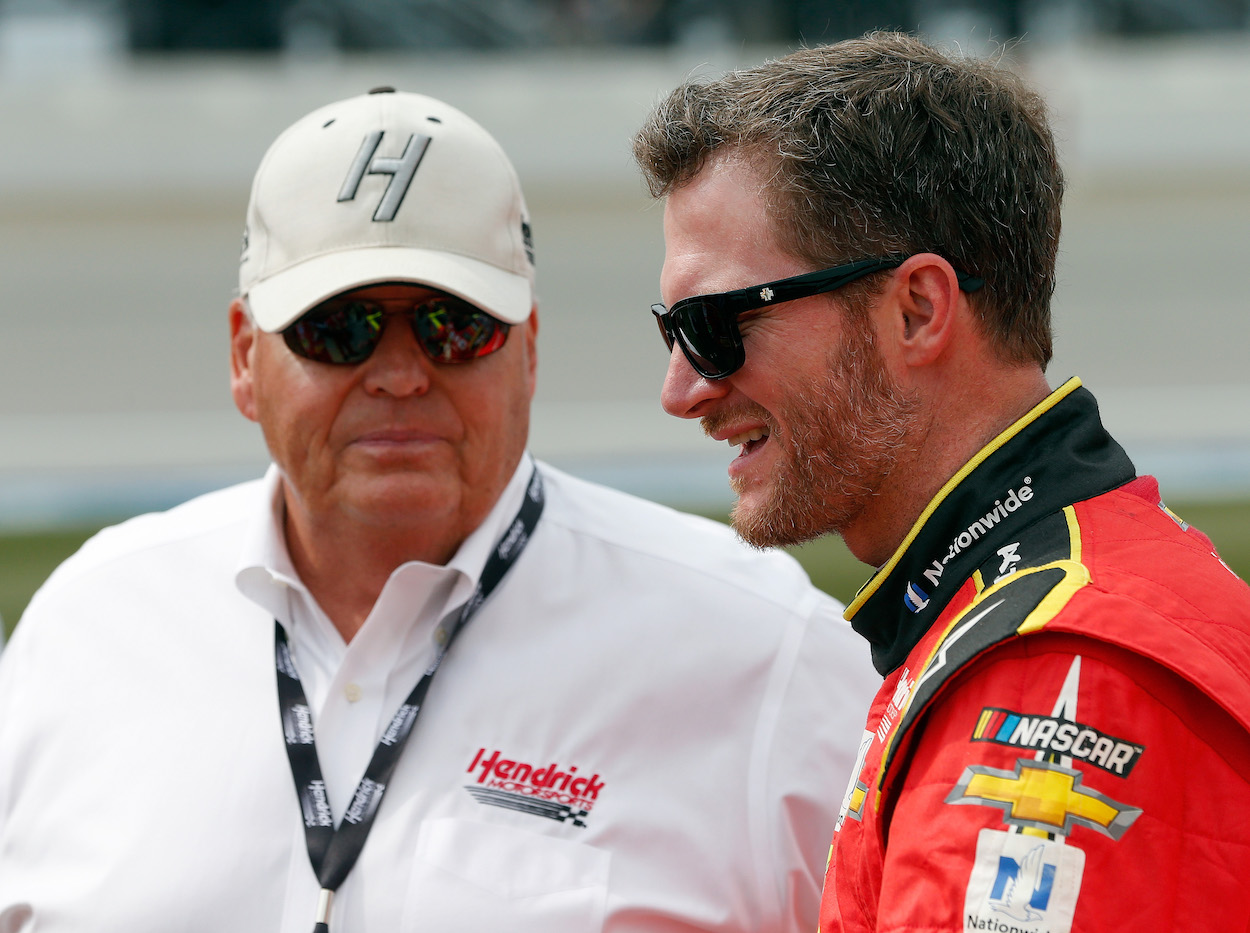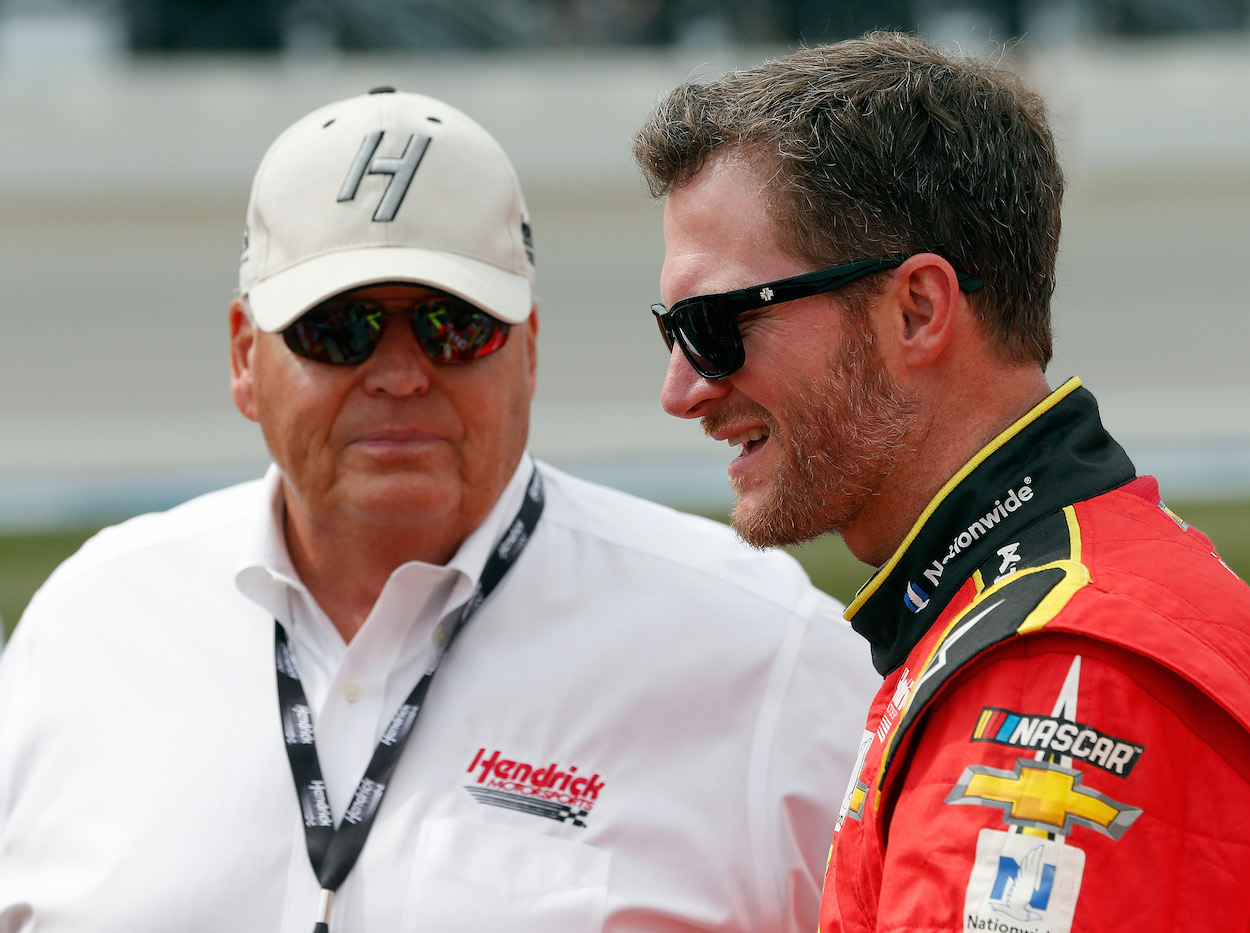 After nine seasons racing for the family business and Dale Earnhardt Inc., Dale Earnhardt Jr. moved to Hendrick Motorsports in 2008 for what he believed to be a better chance at winning a Cup Series championship.
Over the next decade with Hendrick, Earnhardt didn't win a title, but he did have success. Among the highlights, he won his second Daytona 500 in 2014. 
Interestingly, in those 10 years, his highest season-ending finish was fifth-place in the 2013 season. While at DEI, he had a pair of fifths as well as the best finish of his career, a third-place finish in 2003.   
Dale Earnhardt Jr. calls out Rick Hendrick for mistake he made not signing one top driver
In 2008, when Dale Earnhardt Jr. joined the Hendrick Motorsports team as a driver, the JR Motorsports and Hendricks Motorsports Xfinity Series teams merged simultaneously. Earnhardt and Hendrick became co-owners of the new team.
In the latest episode of the Dale Jr. Download podcast, Earnhardt admitted he tried years ago to get Hendrick to sign on Martin Truex Jr. Hendrick didn't agree with the move. Junior said he reminds Hendrick of the missed opportunity whenever he gets a chance. 
"When Rick was in between drivers, I tried my hardest to get him to hire Martin. And he didn't," Earnhardt said. "There were a couple of other people in the works there, and Martin kind of got lost in the shuffle and he hadn't won that many races at that particular point in his career. But he goes on to surpass my win total… He's a champion. As soon as he won that first stage (of truck race at Bristol), I texted Rick Hendrick and said, 'Are you watching this truck race? Truex just dusted them, man. Don't you kind of wish you would have hired him when I told you to?' I like to rub that in a little bit." 
Martin Truex Jr. has become a top NASCAR Cup Series driver
Dale Earnhardt Jr. didn't specifically mention the time Rick Hendrick passed on signing Truex. And to be fair, no one will ever question Hendrick's business acumen. But there's no denying he missed on Truex. 
Truex has won 28 NASCAR Cup Series races in his career, including his most recent win at Phoenix a few weeks ago. Earnhardt has 26 wins. More importantly, in 2017, Truex won eight races that year and captured the Cup championship. 
Since then, he's won 13 times and finished second in the season-ending standings the past two years. 
Rick Hendrick has had more than his share of success through the years. Despite that success, Truex will always be a case of "what might have been." And you can bet Earnhardt will gladly remind him about it and the one that got away.
Like Sportscasting on Facebook. Follow us on Twitter @sportscasting19.