Embarrassed Dale Earnhardt Jr. Details on Podcast Why 'All Hell Breaks Loose' and Fire Department Raced to House at 1 AM
Dale Earnhardt Jr. earned the award for most popular driver in NASCAR for an unbelievable 15 consecutive years. However, it's not so unbelievable when you listen to his podcast. Earnhardt comes across as a down-to-earth kind of guy who is a great storyteller. He would be the perfect guy to hang out with over a couple of beers at the local bar and shoot the bull. 
On his popular podcast, the Dale Jr. Download, Earnhardt doesn't shy away from sharing things about his personal life, even the most embarrassing stories about his career and life off the track. In a recent episode, the two-time Daytona 500 winner detailed such a story that included "all hell breaking loose" and the local fire department racing to his house at one in the morning. 
Dale Earnhardt Jr. regularly gets personal on podcast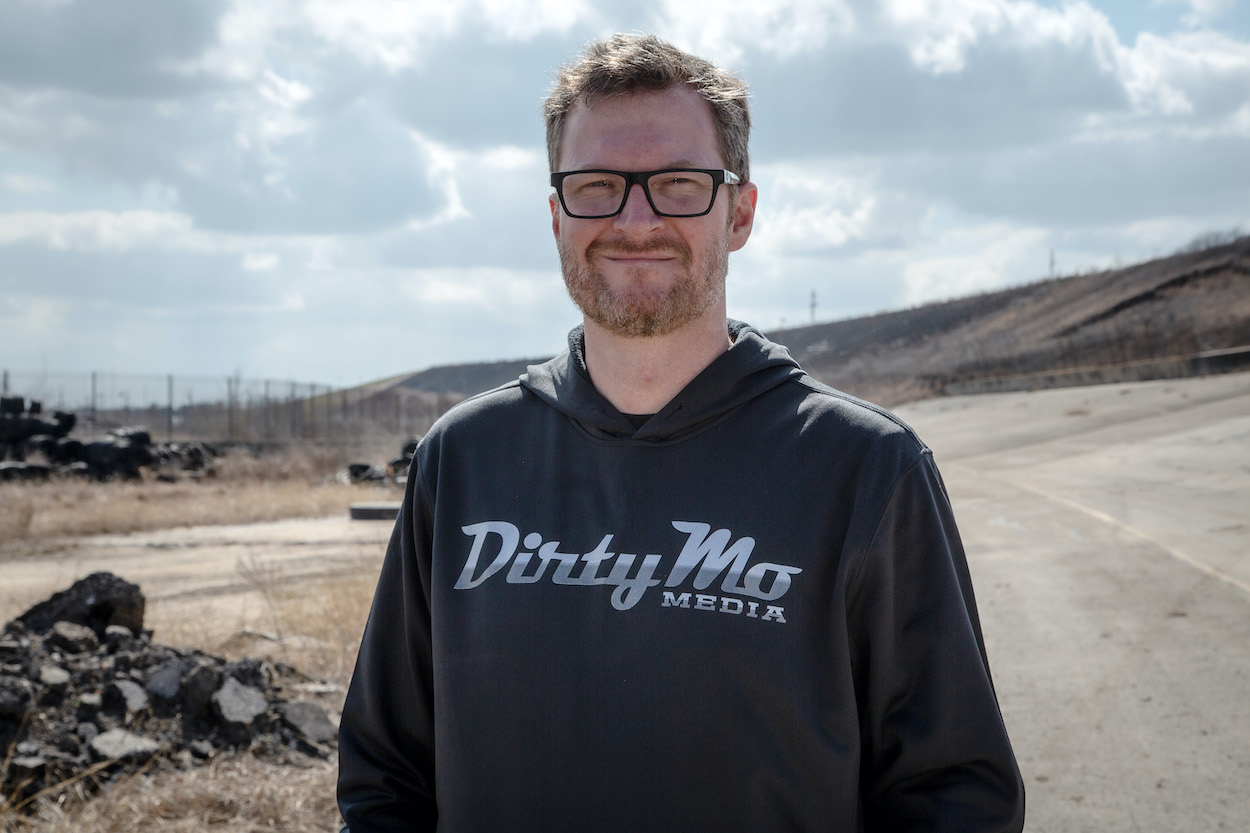 While the Dale Jr. Download is entertaining, it's also therapeutic for Dale Earnhardt Jr., his guests, and those listening. The format allows Earnhardt to talk with his guests about subjects he wants to explore. That regularly involves digging into personal things from his own past, including countless stories about experiences on and off the track with his legendary father.
To his credit, Earnhardt doesn't attempt to avoid those areas that might make him feel uncomfortable. In fact, it feels like it's those exact types of scenarios he pursues most vigorously. And it's during those revealing moments when he peels away the layers and gets to the root of something — whether it's about him or one of his guests — that is cathartic for all involved.
Dale Earnhardt Jr. details recent experience with fire department showing up in the middle of the night
On an episode of his podcast, Dale Earnhardt Jr. talked about a recent incident to which most homeowners can completely relate. 
"A little past midnight I get home. I got a smoke detector that's beeping way up in the ceiling," Earnhardt said. "So I get the ladder out, and I replace the battery. It's still beeping. And my sight ain't what it used to be. So I'm looking at this thing, and it's got this little button in the middle, and I can't quite read the lettering. The detector is white and the lettering is raised and it's white and I'm like, 'Oh, what does that say?' I'm like, 'Is that reset?' I push that button. 
"It was the test button. All hell breaks loose. The alarms are going off. It's freakin' one o'clock in the morning. I'm coming down from the ladder. I'm punching in codes and trying to do things. I couldn't beat it. Here comes the fire department. Man. My bad. They come to the gate to check things out. We turned them around."
Earnhardt admitted the next day he felt guilty for making the fire department come out so early in the morning and considered stopping by and apologizing but ultimately decided against it. 
Not his first false alarm with fire department 
Interestingly, it's not the first time Dale Earnhardt Jr. has had the fire department pay him a visit for a false alarm. However, the last time, it happened under different circumstances. 
"We ran a little crazy with the smoke machine one night at the basement club that we had," Earnhardt said on an NBC Sports segment. "And the fire department showed up."
When the authorities arrived, they soon realized there wasn't a fire but instead a party. They decided to join the festivities.
"The fire department showed up, found out it was just a false alarm because of my smoke machine, and they ended up staying the rest of the party," he said.
Today, as a family man, Junior's partying until the wee hours of the morning days are long behind him. Now he's faced with the reality of most homeowners and the nightmare scenario of a smoke detector going off in the middle of the night. It's safe to say he'll know what button not to push next time. 
Like Sportscasting on Facebook. Follow us on Twitter @sportscasting19.