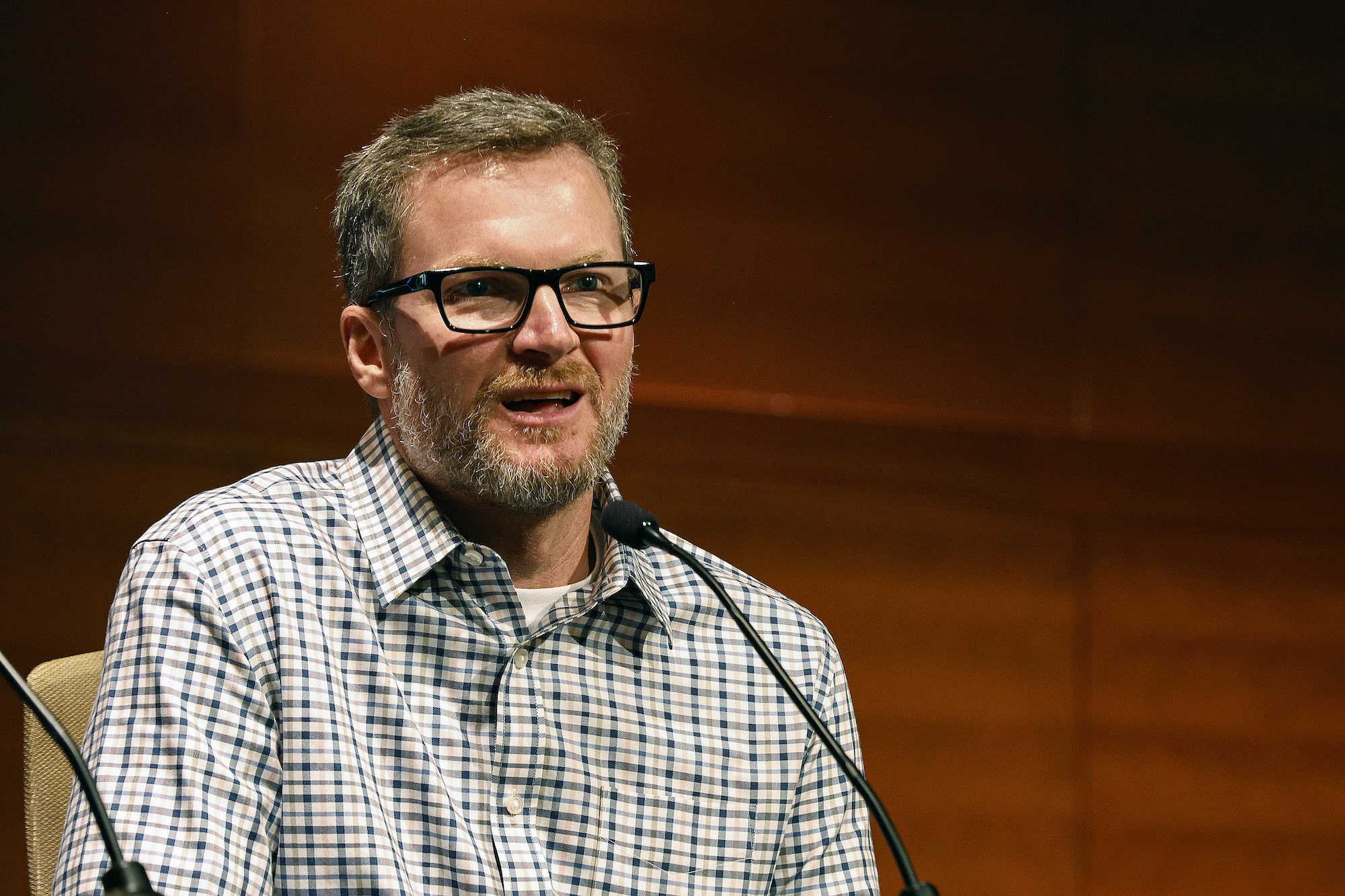 Dale Earnhardt Jr. Admits Frustration After His Drivers Failed to Race Ty Gibbs Aggressively at Phoenix, and His Mixed Messages Are a Big Reason Why   
Dale Earnhardt Jr. expressed frustration on his podcast this week that his JRM drivers didn't race Ty Gibbs aggressively at Phoenix but a closer look reveals that he was a main reason why.
Dale Earnhardt Jr. had a 75 percent chance of winning the Xfinity Series title in Phoenix last weekend with three drivers from JR Motorsports in the Championship 4. Ty Gibbs was the other.
The NASCAR Hall of Famer welcomed former crew chief and fellow NBC broadcaster Steve Letarte as a guest on his podcast last week, and they talked about the race and what they expected to happen, including Junior sending mixed signals about how he hoped his drivers might race against the Joe Gibbs Racing driver.
During this week's episode, the Earnhardt recapped the race and admitted frustration with his drivers because they didn't take his advice, which ultimately cost his organization the championship, but in hindsight, he only has himself to blame.  
Dale Earnhardt Jr. described expectations of his drivers during Xfinity Series race
During last week's episode of the Dale Jr. Download, Earnhardt and Letarte talked about various subjects, including the previous Xfinity race, where Gibbs dumped his JGR teammate Brandon Jones on the final lap at Martinsville en route to winning the race, and expectations for the No. 54 team in the championship, going up against three JRM cars in Noah Gragson, Josh Berry, and Justin Allgaier. 
"I think the 54 is going to be the fastest," Letarte said when asked who he thought would have the most pace. "But I've already written him off. If the 54 sees the checkered flag, then my faith in driver humanity is out the window."
"Be prepared to be disappointed," Earnhardt responded. 
"I know. I am," the former crew chief replied. 
"I have no confidence that any driver will try to race him hard," Junior said.
"Let me clear that up," Letarte said. "I'm not saying wreck the poor guy. That's dangerous. He should never have a clear exit or a clear entry or whatever. But you better do it early because, back to your original question, I think the 54 will have the most pace. You're not going to see him long."
A few minutes later, Earnhardt circled back and agreed. 
"I'm with you. If you're going to try and make it difficult on the 54 you better do it quick," Junior said. "You better not wait and think you're going to get that chance at the end of this race. If you're going to race him hard, cost him some track position, whatever it is. 
"I will tell you that I talked to my four guys post-Martinsville and I said, 'Listen, we're not dumping nobody this weekend.' I said, 'We're going to try and win that championship. We're damn sure not going to let that 54 win it, but we're going to walk out of there with our heads up. We're not going to win that championship and be embarrassed by how we did it.' And I'm not done talking to them." 
Earnhardt frustrated with drivers
On Saturday night in the desert, Earnhardt's words proved to be prophetic as not a single JRM car got close to making life hard for Gibbs. Interestingly, the team co-owner admitted disappointment on his podcast about how his drivers didn't take any of his advice.  
"We threw everything at him and he overcame. He raced clean. He raced smart," Earnhardt said. "I think people took my comments about not wrecking him — OK, I won't assume anything about what people thought. Here's the way I felt about it. I would have not cared one bit if they would have doored the hell out of the 54, run him up the track, whatever. I just didn't want them to turn him backwards into the wall."
"Which is what everybody was looking for, including Steve Letarte saying that he would have lost faith in drivers if they didn't go prevent him from winning a championship," podcast co-host Mike Davis interjected. "Which means, not dooring him, but preventing him from actually being able to win that race."
"I didn't want them to back him into the fence or crash him," Junior replied. "I damn sure wanted them to run him into the dirt, or door him, which none of them really ever did. Hell, our guys were running into each other and that was frustrating because they raced each other. It was inevitable that our guys were going to race each other because the 7 and the 9 were nearly dead equal. And so, as the 54 is sneaking away, they're bouncing off each other a little bit."
Has himself to blame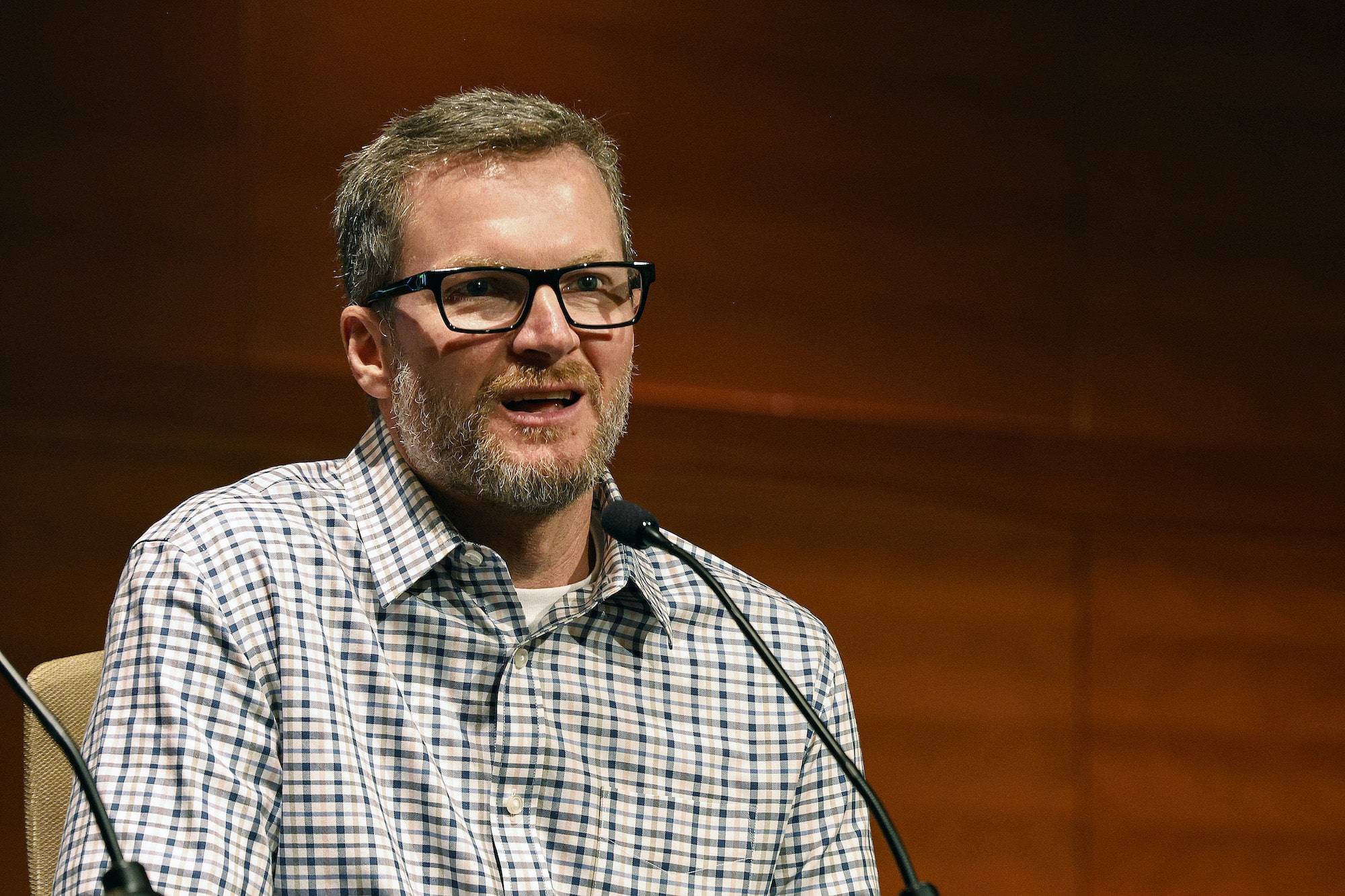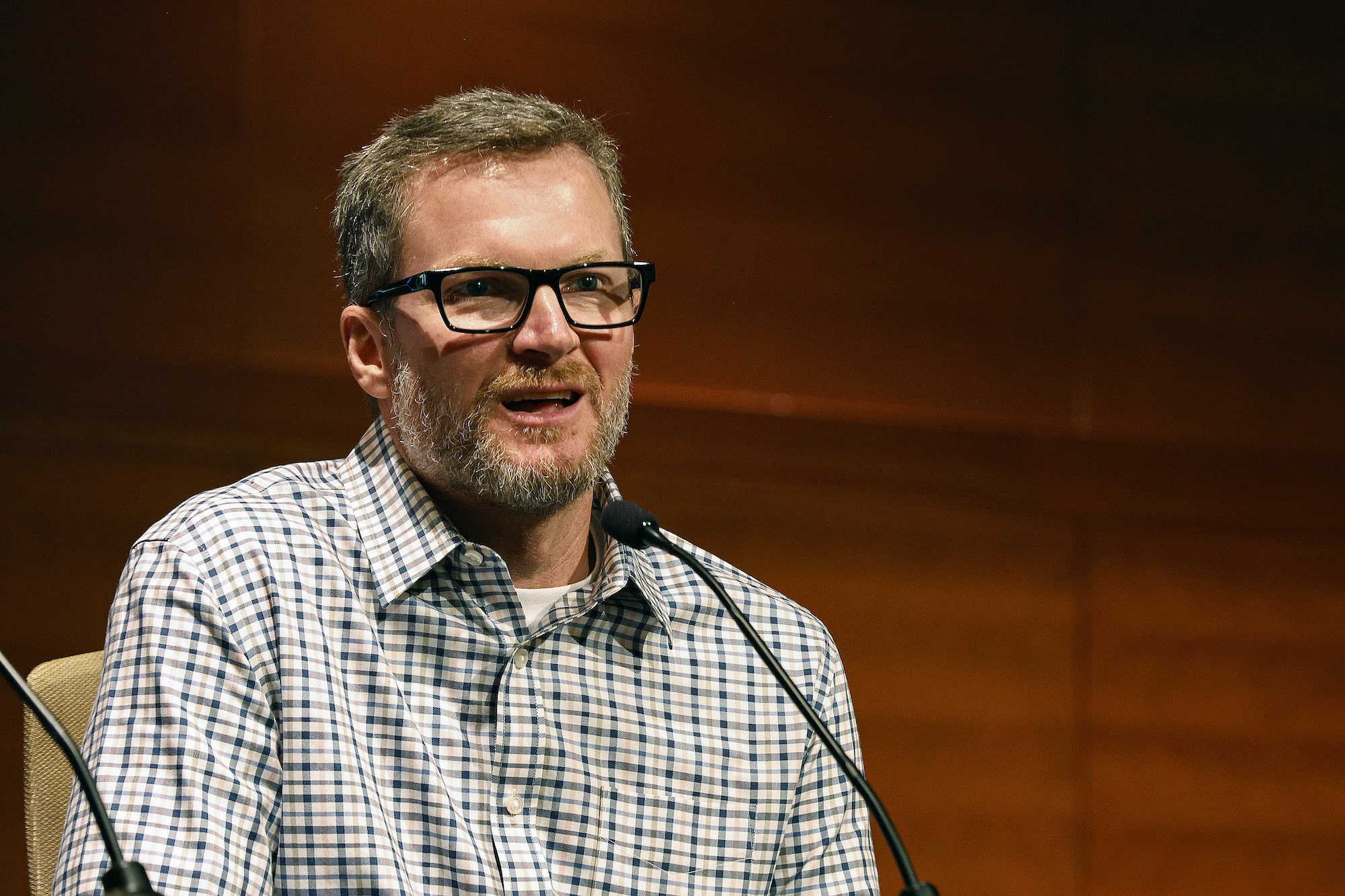 As the old saying goes — "Hindsight is 20/20." That's true in this case, and Earnhardt's frustration with his drivers for not running Gibbs into the dirt or dooring him at Phoenix is not only unwarranted, but he's as much to blame as anyone else.
During last week's show, he candidly admitted that he had "no confidence that any driver will try to race him hard." That statement alone showed Earnhardt had a good idea of what eventually happened. 
In addition, he sent mixed signals when he said how he wanted the the JRM drivers to race Gibbs hard and cost him track position, but then turned around and said, "we're damn sure not going to let that 54 win it, but we're going to walk out of there with our heads up" and "not be embarrassed."
It's now apparent that those conflicting messages he delivered on the podcast were also delivered to his team. The drivers weren't clear what to do so they opted to do nothing. Earnhardt and has drivers didn't leave Phoenix embarrassed. They didn't leave with the championship either.