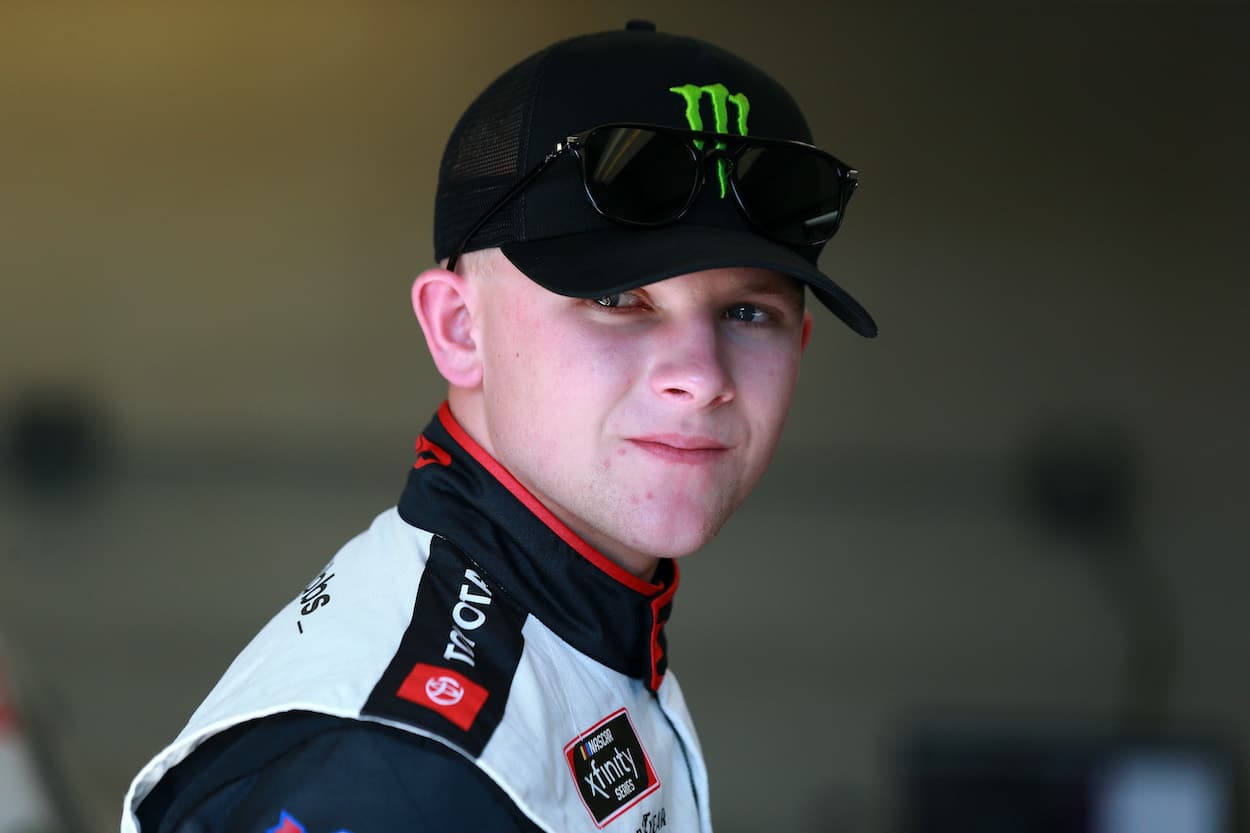 Steve Letarte Reveals Why Ty Gibbs Should Be Concerned About Brandon Jones Exacting Revenge, and Dale Earnhardt Jr. Agrees
Steve Letarte reveals Ty Gibbs should be worried about Brandon Jones getting revenge on him at Phoenix, and Dale Earnhardt Jr. agrees.
If Brandon Jones wrecked Ty Gibbs at the first opportunity during the Xfinity Series Championship 4 race in Phoenix on Saturday, no one would blame him. It's universally agreed what Gibbs did last weekend to his teammate at Martinsville in a playoff elimination race was dirty and required no talent. 
It's also accepted that Jones, who announced in September that he is moving over to JR Motorsports in 2023, was heartbroken after the race at The Paperclip and showed extreme class in his handling of the situation.
This week on the Dale Jr. Download, NBC analyst and former crew chief Steve Letarte said that Jones being heartbroken and so quiet following the emotional incident should be cause for concern for Gibbs. And Dale Earnhardt Jr. agreed. 
Brandon Jones responds after being wrecked by Ty Gibbs 
Moments after Brandon Jones was dumped by Ty Gibbs and exited his vehicle at Martinsville Speedway, NBC's Parker Kligerman caught up with the JGR driver and asked him how he felt after the last-lap incident with his teammate.
"I had the race won, I think," Jones said stoically. "I love my guys. I love everyone on this 19 group but I'm excited to make my move to JRM next year and be a part of that organization, and a little bit more respect over there, probably given next year. I'm excited for that.
"We've got one race left in Phoenix. I know we can go out there and win that and shake this up a little bit still yet and try to steal a little thunder there. I have no words. I know we had some fun beating and banging back and forth a little bit, but I've never wrecked him or done anything for a win so it just kind of shows where that level is there." 
Steve Letarte warns Jones might exact revenge 
Dale Earnhardt Jr. welcomed his former crew chief and NBC broadcast partner Steve Letarte as the guest this week on his popular podcast. They talked about the ugliness of what Gibbs had done and were both somewhat still in disbelief that something so egregious like that in such a pivotal moment could even happen. At one point, the conversation moved to payback, and whether Jones would seek revenge. 
As the future employer of Jones, Earnhardt offered the expected response.
"I don't think that Brandon will do anything," the NASCAR Hall of Famer said. "He's too good of a guy."
"He is a very good guy, but I would have thought the same way if he would have got out ranting and raving," Letarte responded. "Because he was like so crushed. When you watch his interview, it's not fist slamming down; I'm going to do this. No. There was an embrace with his significant other, and there was this moment where this wasn't fury. This was like heartbroken. And I'm going to tell you that's when people do crazy stuff."
"You're right," Earnhardt agreed. 
"It's not when you're mad. It's when you're heartbroken. And if he's heartbroken, if he thought that this was his chance, that's the one. It's not the 'he's on my list.' He didn't threaten at all. That's the one you got to be careful of."
Earnhardt identifies a potential suspect from his own team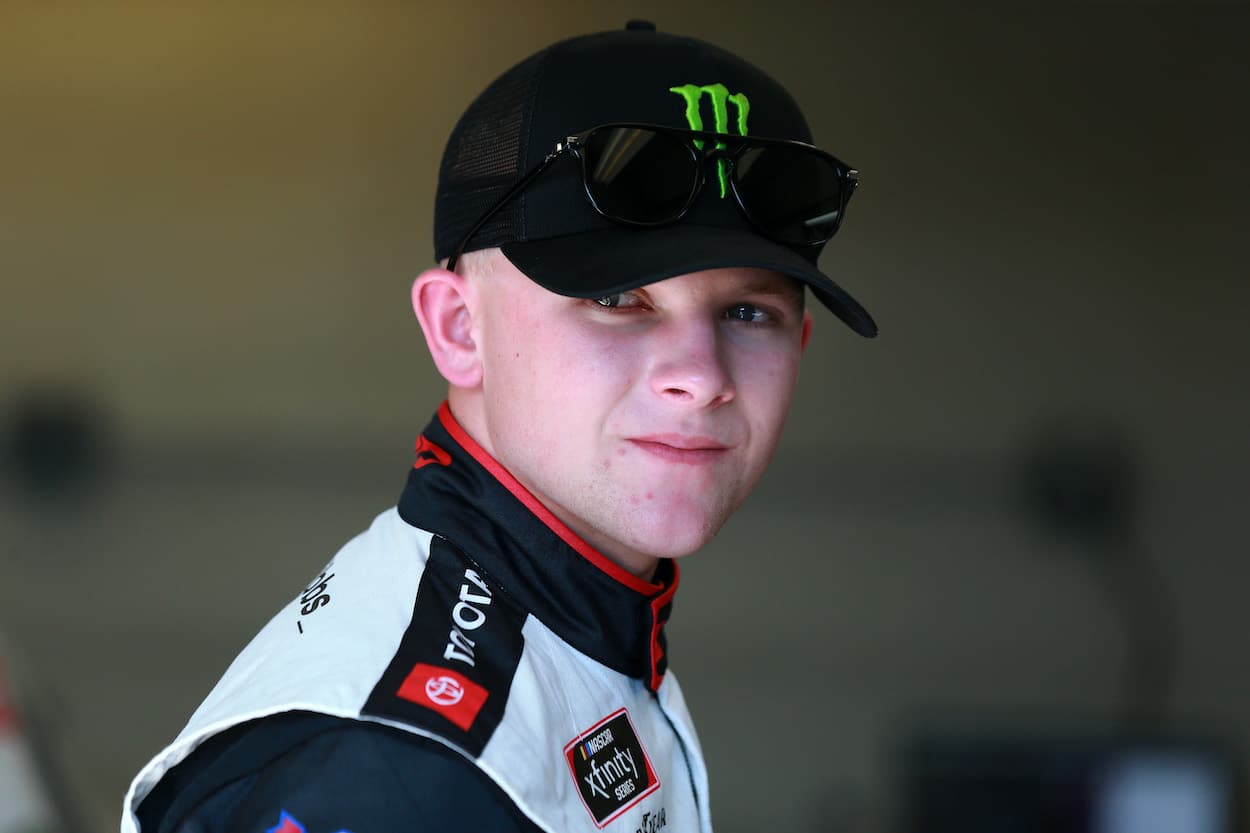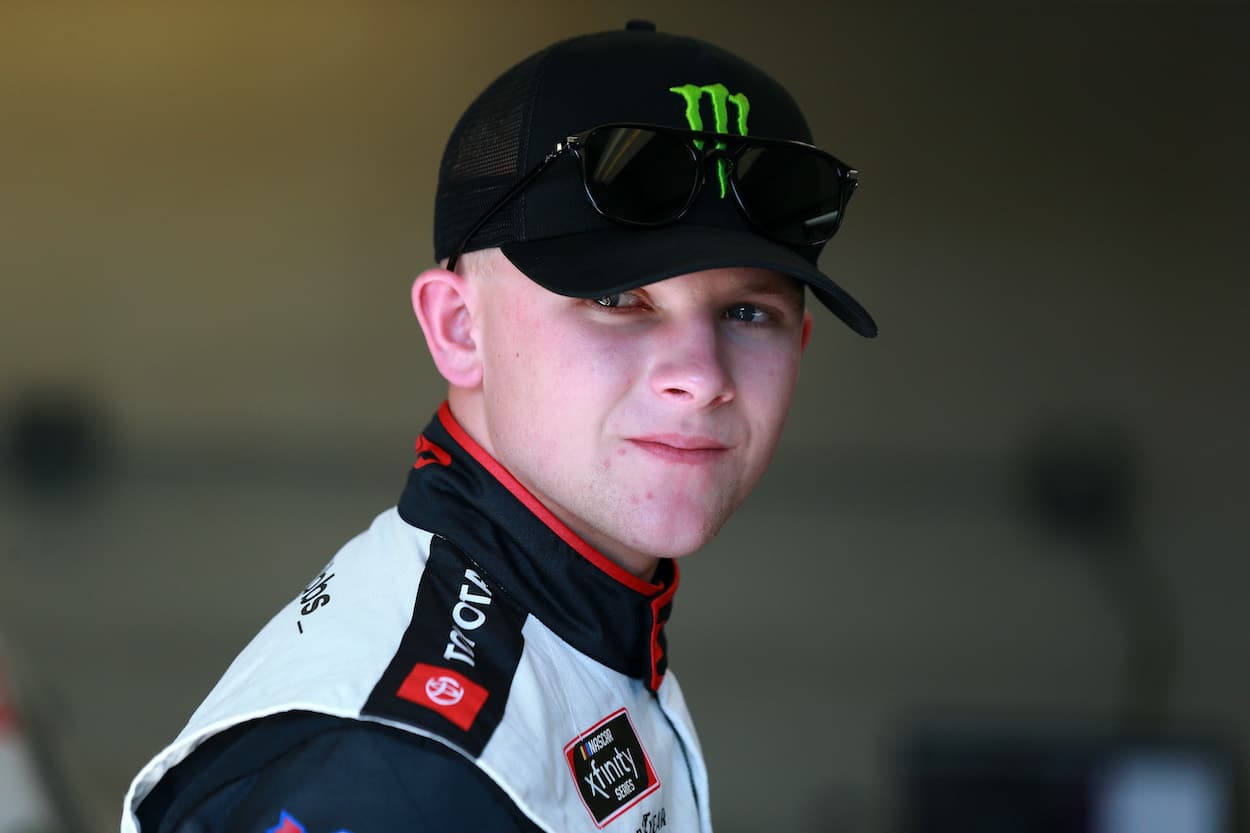 During that same conversation with Letarte, Earnhardt disclosed that he had already had discussions with his drivers about intentionally wrecking another driver in the championship race and made it abundantly clear where he stood on the matter.  
"I will tell you that I talked to my four guys post-Martinsville," he said. "And I said, 'Listen, we're not dumping nobody this weekend.' I said, 'We're going to try and win that championship.' We're damn sure not going to let that 54 win it, but we're going to walk out of there with our heads up. 
"We're not going to win that championship and be embarrassed about how we did it. And I'm not done talking to them. Because I got — Sam's got nothing to lose, and he doesn't like the kid anyways." 
Earnhardt is referring to his 19-year-old driver Sam Mayer, who has a history with Gibbs from the ARCA days that carried over into fisticuffs at Martinsville in the spring race. Gibbs would be wise to mirror-watch on Saturday. Whether it's Jones, Mayer, or someone else, there's a strong possibility the No. 54 JGR car doesn't cross the finish line.
Have thoughts on this topic? Keep the conversation rolling in our comments section below.