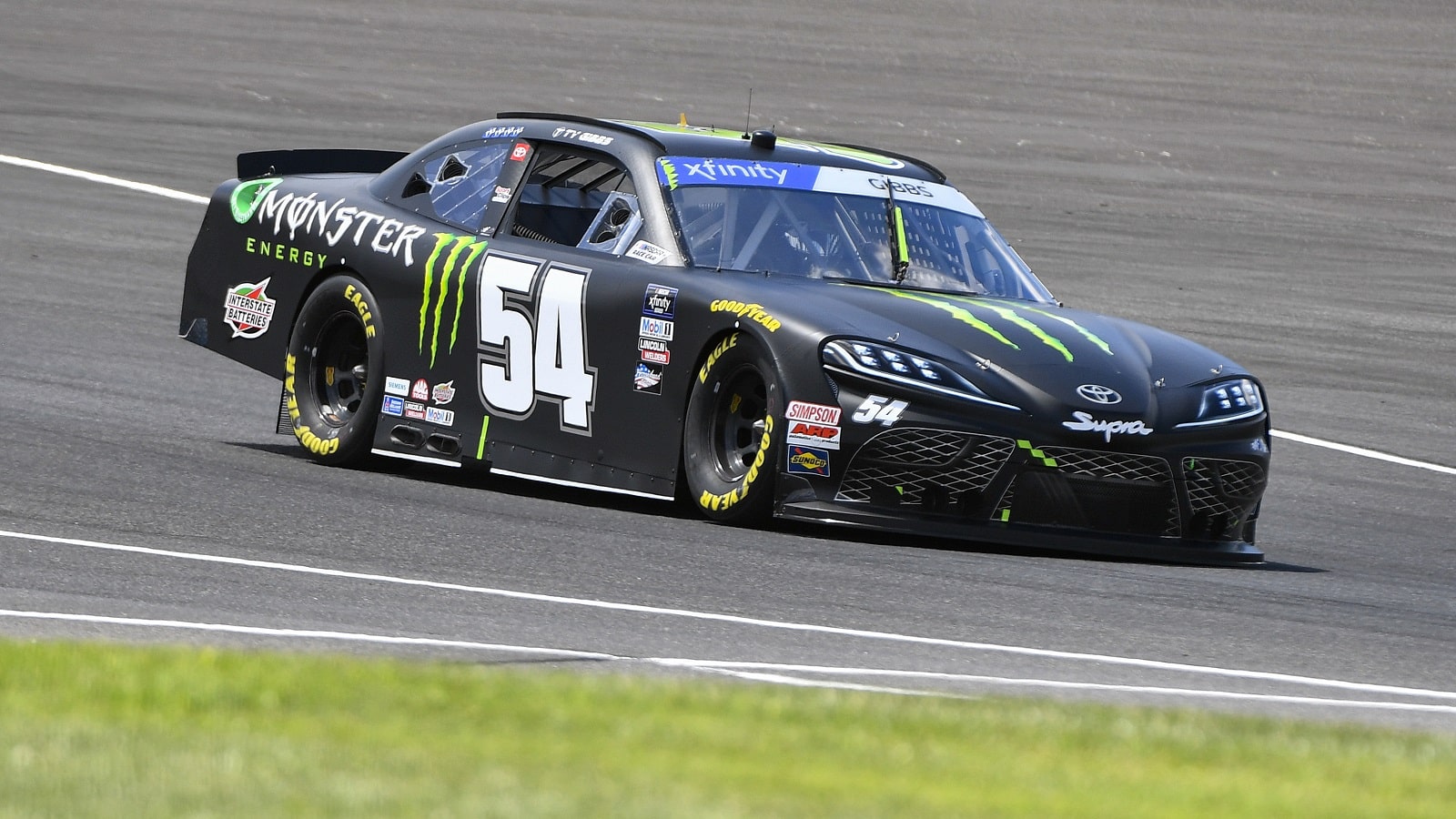 NASCAR Foolishly Put a Bounty on Ty Gibbs' Toyota at Phoenix
If NASCAR couldn't find a reason to discipline Ty Gibbs for his Martinsville actions, then the organization should have acted as a matter of preventing chaos in Phoenix on Saturday.
For a fleeting moment this week, I thought NASCAR officials had taken a pre-emptive step to keep Ty Gibbs' No. 54 Toyota from becoming the official pinata of the Xfinity Series Championship 4 in Phoenix. Instead, they gave tacit approval for the car and driver to get hammered more than shingles on new roofs following a Florida hurricane.
Ty Gibbs was penny-wise and pound-foolish at Martinsville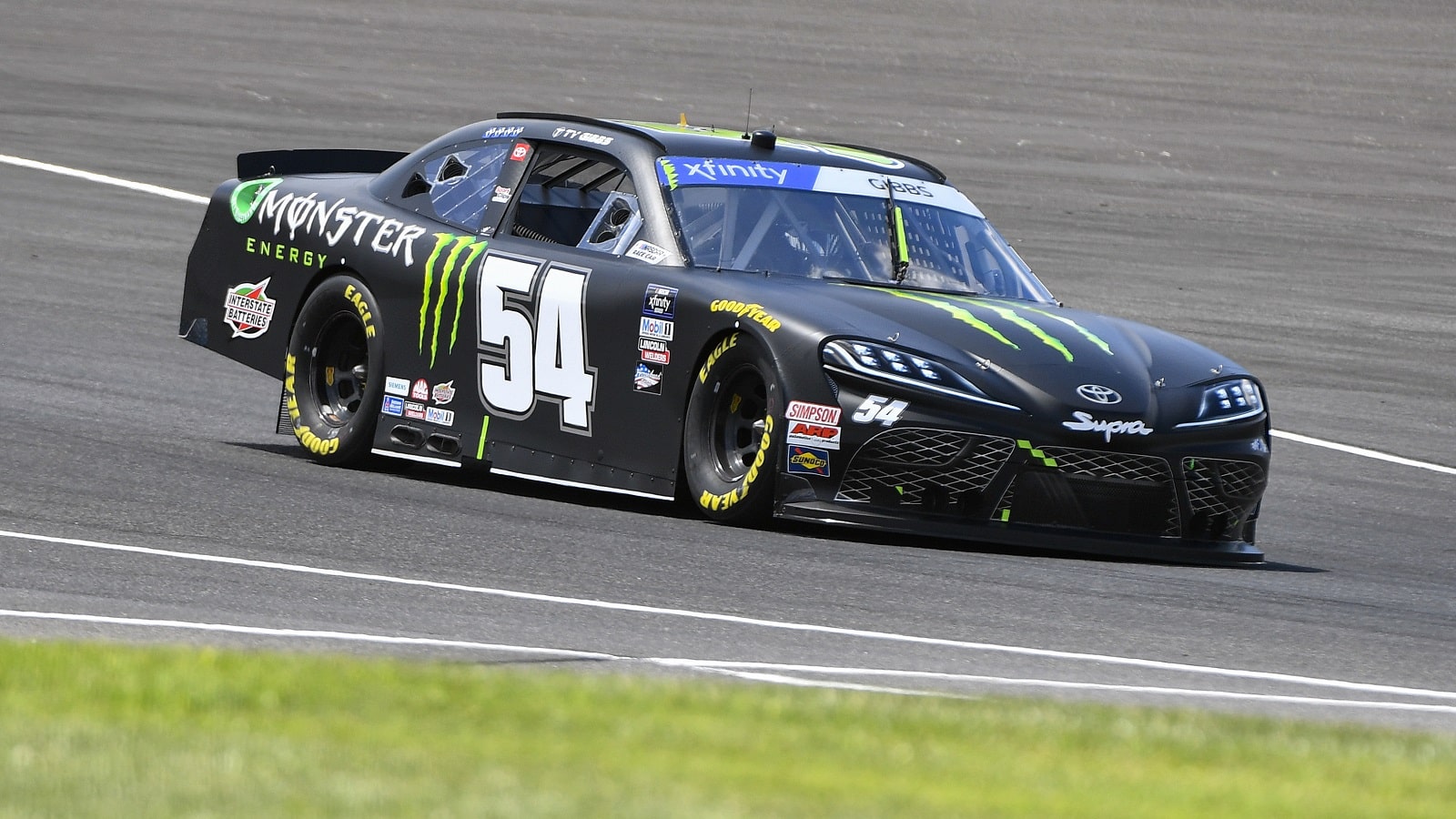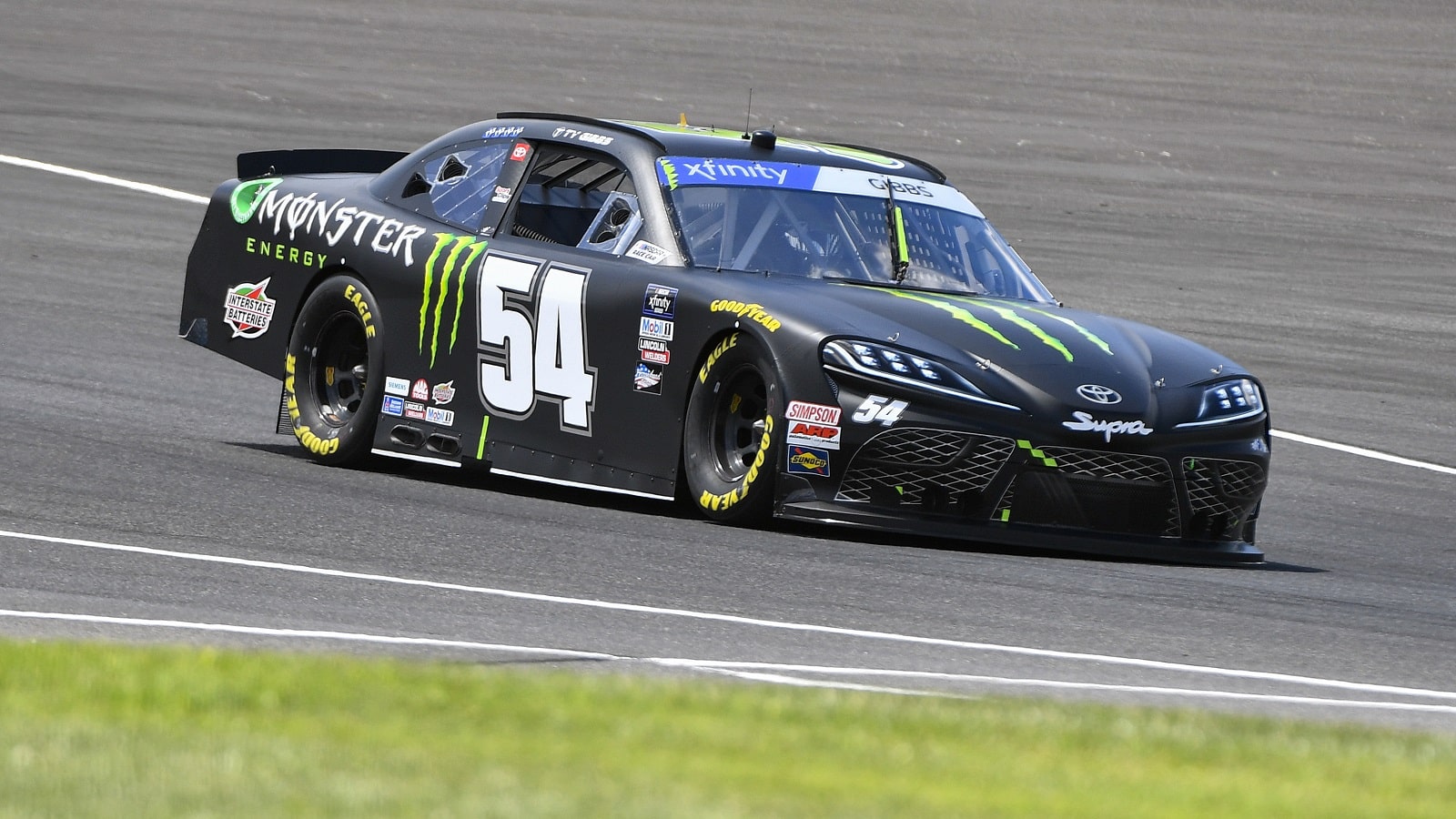 Rising JGR star Ty Gibbs had every right to race for the victory last weekend at Martinsville. Winning is why they compete, and many successful drivers became champions via a mentality that finishing second means you're the first loser.
The problem, of course, is that there were big-picture implications to Gibbs punting the No. 19 Toyota of Brandon Jones late in the Dead On Tools 250. For starters, Gibbs and Jones have been JGR teammates in the Xfinity Series for two seasons. More significantly, Jones was in a great position to secure the win he needed to qualify for the Championship 4, which would have been a first for him in what has been a solid seven-year Xfinity career.
Worse still, Gibbs had already clinched his own first Championship 4 berth by rolling up an insurmountable points lead after the second stage. And, lest we forget, Gibbs took money out of his grandfather's pocket; Joe Gibbs Racing had a financial interest in keeping two cars in title contention rather than one.
So, even for a guy who'd already childishly wrecked Ryan Sieg and punched Sam Mayer this season, what Gibbs did was off-the-charts foolish.
But, alas, NASCAR considered this latest incident and announced, "Hold my beer!"
NASCAR handed out a penalty, just not the appropriate one
As is the case following every racing weekend, NASCAR released its penalty report late Tuesday afternoon. It appeared for a fleeting moment the sport's top officials were adding vertebra to the backbone they'd suddenly developed by disciplining Bubba Wallace.
That turned out to be a false flag. Though the No. 54 Toyota made it onto the penalty report, it was for a technical matter and not a measure to address Ty Gibbs' actions late at Martinsville on Saturday. NASCAR fined crew chief Chris Gayle $5,000 because the post-race inspection turned up an unsecured lug nut on Gibbs' winning car. It was boilerplate stuff addressing a routine issue throughout the season.
To be fair to NASCAR, there isn't a convincing basis for comparing the actions of Wallace at Las Vegas and Gibbs at Martinsville. While their actions each took drivers out of the race, what Wallace did was indisputably a very dangerous act of vengeance at high speed on an intermediate track.
Gibbs' action, though ill-advised, was a racing move (albeit completely lacking in sportsmanship) that has happened often in all three major series this season and consistently gone unpunished.
NASCAR didn't give enough weight to one aspect of Ty Gibbs' action
Where NASCAR dropped the lug nut in the non-call on Ty Gibbs is that what the future Cup Series driver did at Martinsville greatly affected the Xfinity Series. Not only did it occur in a playoff race, but it happened in the transfer race that determined the field for the Championship 4. Had it transpired a couple of weekends earlier, NASCAR could have rationalized that Brandon Jones would have two races to make up the lost ground.
So, perhaps inadvertently, but definitely foolishly, NASCAR codified what we had generally assumed anyway: It's OK to wreck someone late in the race, even a playoff race, assuming winning is on the line.
A year ago at Phoenix, 24 cars finished on the lead lap. If that's the case this weekend, four would presumably be the Championship 4 cars of Gibbs, Noah Gragson, Justin Allgaier, and Josh Berry. The other 20 would be guys who'd certainly like to win but wouldn't derive any substantial reward beyond a bigger paycheck for the week.
Under those circumstances, go ahead and tell me with a straight face that Ryan Sieg, Sam Mayer, or Brandon Jones wouldn't trade the extra money for a chance to spin Ty Gibbs with the white flag out.
And if they somehow got fined for their action, the over/under on Xfinity drivers who'd chip in to pay it would be at least 20 and probably closer to 30.
Got a question or observation about racing? Sportscasting's John Moriello does a mailbag column each Friday. Write to him at [email protected].
Have thoughts on this topic? Keep the conversation rolling in our comments section below.