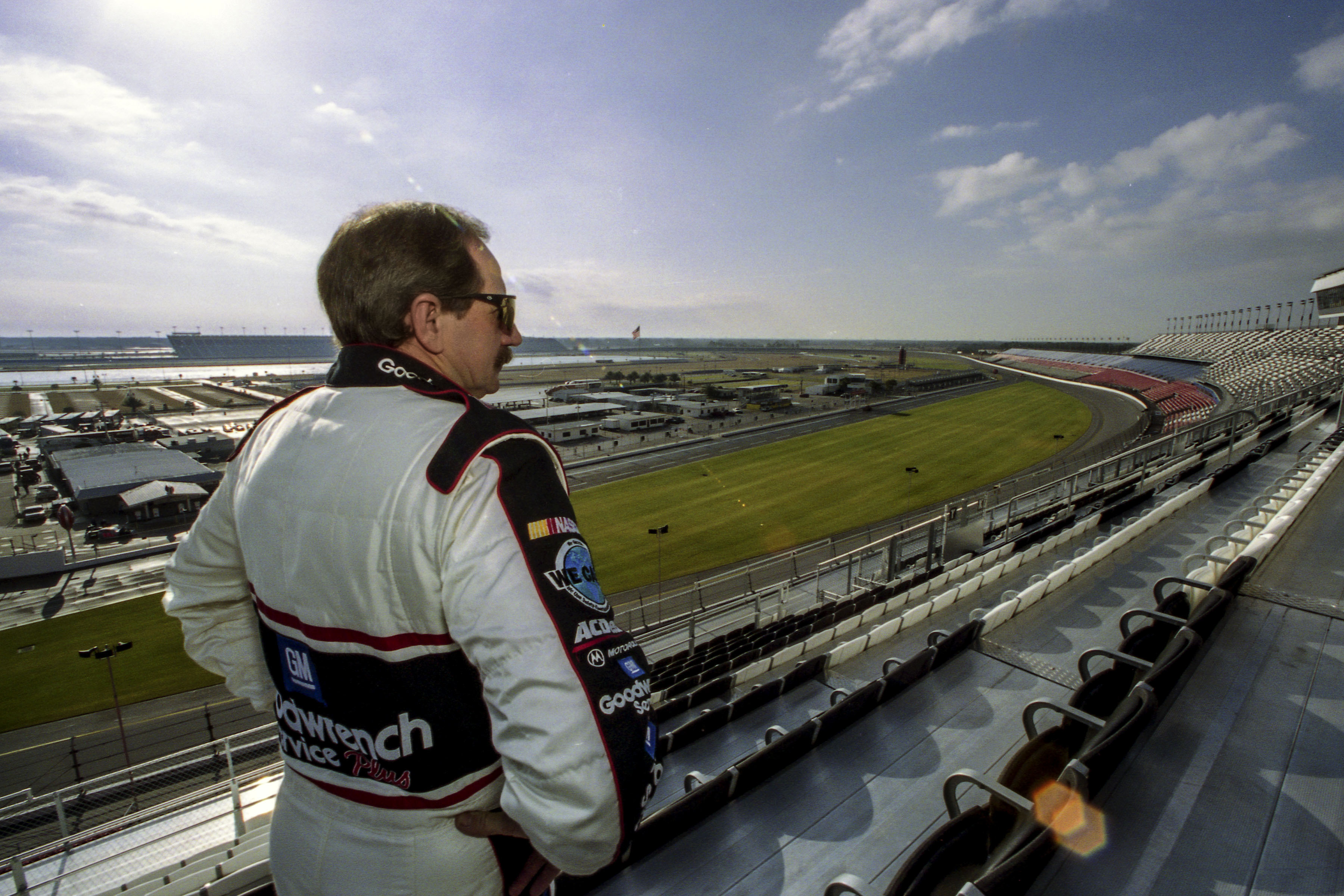 When Dale Earnhardt Jr. Lost His Father at the 2001 Daytona 500, On-Site EMT Patti Dobler Found Hers
While Dale Earnhardt Jr. lost his father at the 2001 Daytona 500, an EMT on site found hers that day.
Dale Earnhardt Jr. lost his father during the final lap of the 2001 Daytona 500. NASCAR legend Dale Earnhardt Sr. crashed head-on into the wall and was pronounced dead at Halifax Medical Center later that day. Three emergency medical technicians tended to the motorsports legend, and all three have had lingering effects from the crash. While Junior lost his father that day, one of those EMTs, Patti Dobler, found hers.
Three EMTs raced to assist Dale Earnhardt after Daytona crash
It was 20 years ago when Dale Earnhardt was killed at the Daytona 500. Three EMTs, Patti Dobler, Tommy Propst, and Jason Brown, all were there to assist when Earnhardt crashed on the final lap of the race. According to The Orlando Sentinel, Propst was the driver. Propst was also a first-grade classmate of Earnhardt's at Royal Oaks Elementary School in Kannapolis, N.C.
Propst expected to see a cussing Earnhardt inside the car. Dobler went in through the passenger's side door and saw Earnhardt wasn't responsive. She took off Earnhardt's black glove and put it in the pocket of his fire suit. As she did that, she grabbed ahold of Earnhardt's bare hand and said a prayer.
"To me, he wasn't Dale Earnhardt," Dobler told The Orlando Sentinel in 2011. "He was somebody's father. He was somebody's husband."
Earnhardt's death helped form a bond between Dobler and her dad
Patti Dobler recalled a chaotic scene when she and two other EMTs were trying to help Dale Earnhardt. Everyone wanted to know what happened. The three EMTs were bombarded with questions. On her way home after the incident, Dobler's phone was blowing up. She ignored every call but one.
When her father called, she answered. Dobler was adopted and never had any real contact with her biological father until a couple of months before the Daytona 500. They talked for an hour and a half as she was stuck in traffic. They found a bond because of Dale Earnhardt.
Her father was a big NASCAR fan and they developed a connection through a tragedy. "If you ask me if there was one good thing that came out of that whole tragedy, the Earnhardt family, they lost their loved one, they lost their dad," Dobler said to The Orlando Sentinel in 2011. "I gained mine."
The three EMTs were all affected by Earnhardt's death
The memories of Dale Earnhardt's death keep coming back to Patti Dobler, Tommy Propst, and Jason Brown, the three EMTs who rushed to the scene when Earnhardt crashed at the Daytona 500 in 2001. Brown's mother, Ruby, died eight days before Earnhardt. "I always put my mother's death and Dale Earnhardt's death around the same time period, and this brings back the memories," Brown told The Orlando Sentinel in 2011.
Propst is the only one of the three to say Earnhardt's seat belt was still intact when he arrived on the scene. He came forward because Bill Simpson, the seat belt manufacturer, was getting blasted. Propst has never been to a NASCAR event since.
Dobler's father passed away in 2006. She got to bond with her father over a very traumatic event. The memories of that horrible crash, however, continue to return. "I am constantly reminded of it every day, whether I want to or not," Dobler said. "If you could just take the number three off the numbers table and have Dale Junior stop doing commercials and not advertise for NASCAR anymore, it all wouldn't come back to me."