Dale Earnhardt Jr. Names Both His Favorite Win and Favorite Loss in NASCAR
Soon-to-be NASCAR Hall of Famer Dale Earnhardt Jr. may not have had the same success as his legendary father (impossible standards to live up to) but had a great career in his own right, which is obviously why he was voted into the Hall of Fame in the first place. Between the Xfinity Series and the Cup Series, Junior won a ton of races throughout his career and recently named his all-time favorite victory while also naming his favorite loss.
Dale Earnhardt Jr. had 50 total wins in NASCAR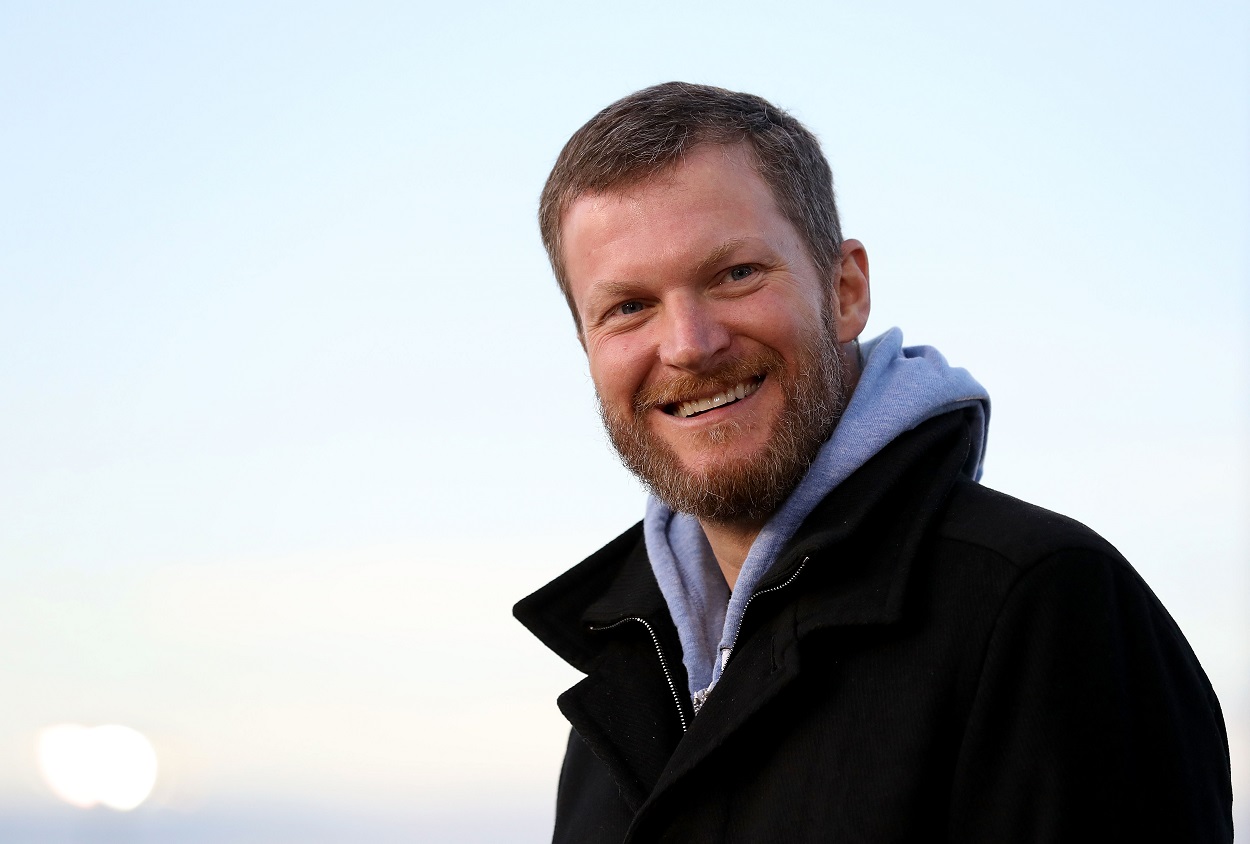 In total, Earnhardt Jr. won 50 NASCAR races and actually still gives himself the chance to add to that number as he runs the occasional race in the Xfinity Series, which is where he first burst onto the NASCAR scene back in 1996 when it was still known as the Busch Series. Outside the year 2000, Junior has run at least one race in the series every season since '96 and has racked up 24 wins, also winning back-to-back points titles in 1998 and 1999.
Junior ran his first Cup Series race in 1998 and joined the series on a full-time basis in 2000, earning two victories as a rookie. He ended his Cup Series career following the 2017 season having won 26 races, good for a tie for 32nd on the all-time victories list.
Junior celebrated his favorite win with Dale Earnhardt Sr.
Earlier this week, Earnhardt Jr. participated in one of Reddit's "Ask Me Anything" events and was asked to name his favorite victory. His answer was the All-Star race in 2000, which actually isn't even one of his 50 official wins in NASCAR.
Junior was the first rookie to ever win the race and actually passed Dale Earnhardt Sr. (and Dale Jarrett) on his way to victory. But while the win itself was certainly special, what made the night even better was the fact that he got to celebrate it with his father.
"Celebrating in Victory Lane with dad after that race was an epic moment for me."

Dale Earnhardt Jr.
Dale Sr. finished third in the race.
His favorite loss
When asked his favorite race that he didn't win, this was Junior's response:
"That's easy. The one at Martinsville where the right front fender was missing and we finished top five. Bud car in 2006."

Dale Earnhardt Jr.
The race Junior is referring to here was the DirecTV 500 at Martinsville Speedway on April 2, 2006. And if you remember that race, it's pretty clear why it would be his favorite loss as his No. 8 Chevrolet Monte Carlo took a beating that day. Junior's first accident came on the second lap of the 263-mile race, taking out about a third of his front fender, and was involved in a second wreck on lap 315. But he still managed to fight his way near the front of the pack and finished fourth.
Stats courtesy of Racing Reference