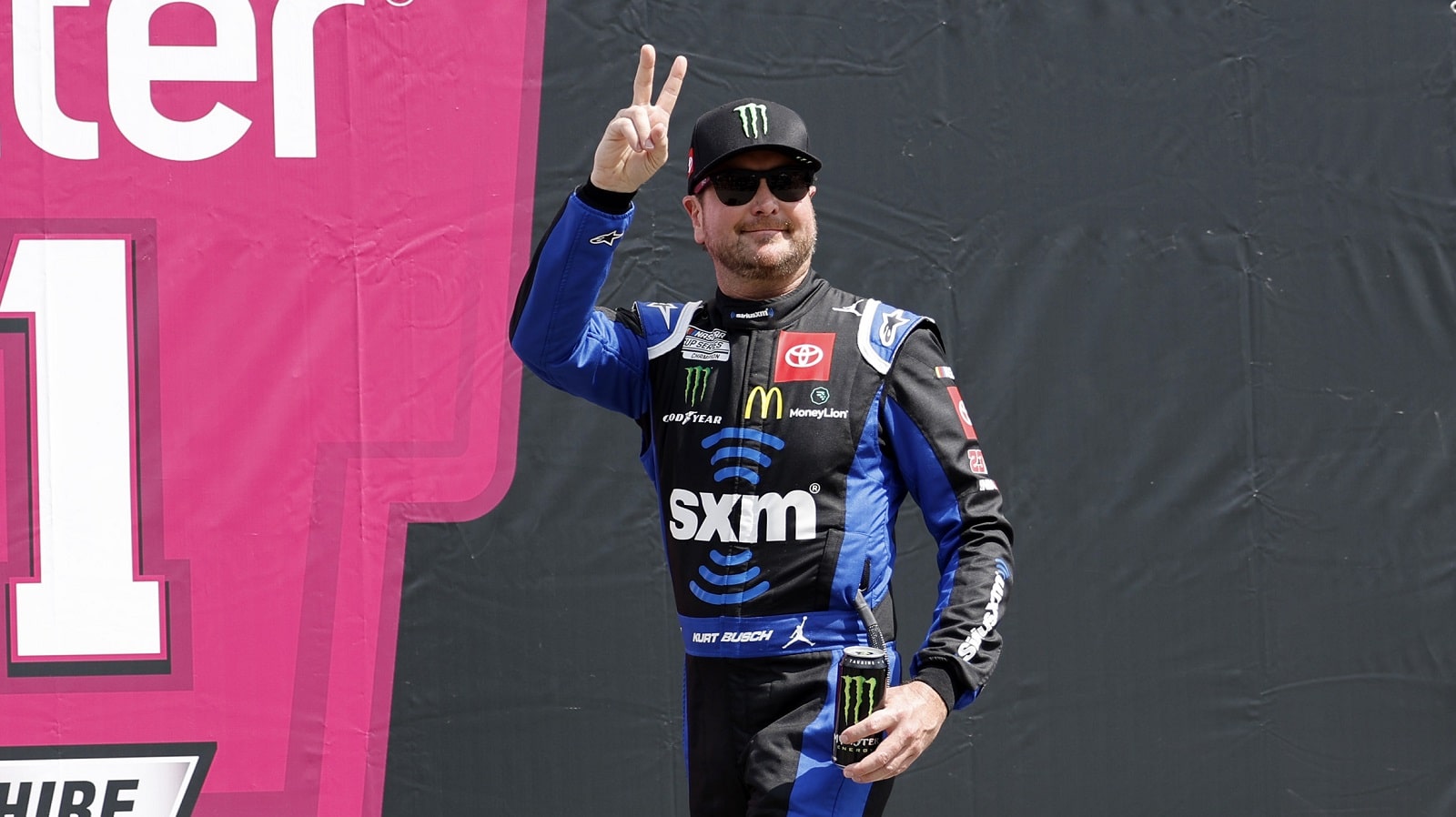 Dale Earnhardt Jr. On Kurt Busch: '1 Day You Wake Up and the Wires Are Back Together'
Dale Earnhardt Jr. knows too well the challenges Kurt Busch faces as he attempts to return from concussion-like symptoms.
We're down to a single unknown regarding Kurt Busch. With Kyle Larson's victory at Watkins Glen on Sunday, the NASCAR Cup Series regular season will not end with more than 16 winners. That means Busch's victory at Kansas in the spring guarantees him a playoff spot beginning Sept. 4 at Darlington.
However, the answer to the other unknown is at least a week away: When will the driver of the No. 45 Toyota be cleared to resume racing? Now that he's in the playoffs while one and possibly two drivers in the top five in points will be bystanders, it's a huge question.
Dale Earnhardt Jr. lived a comparable scenario in 2016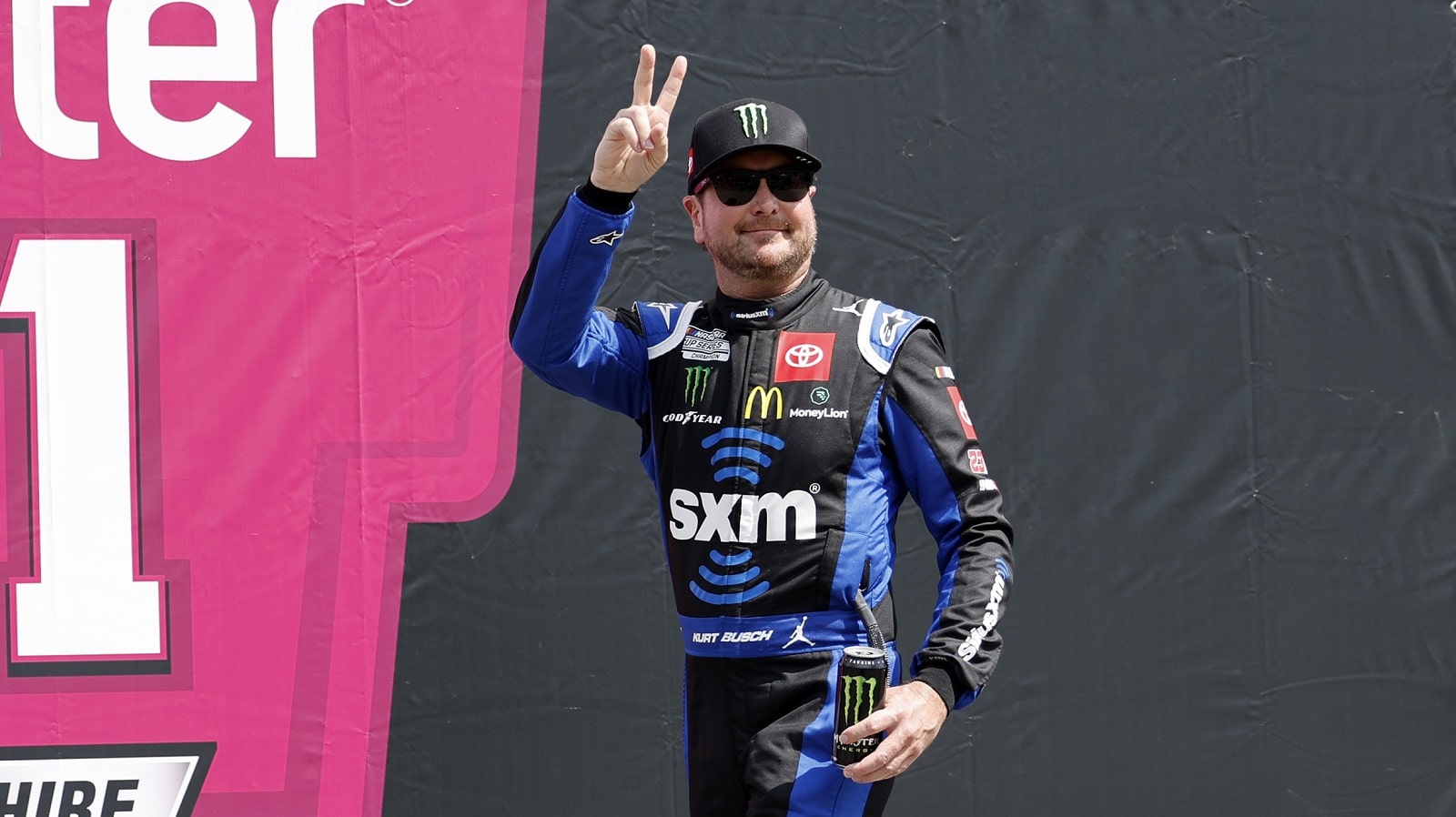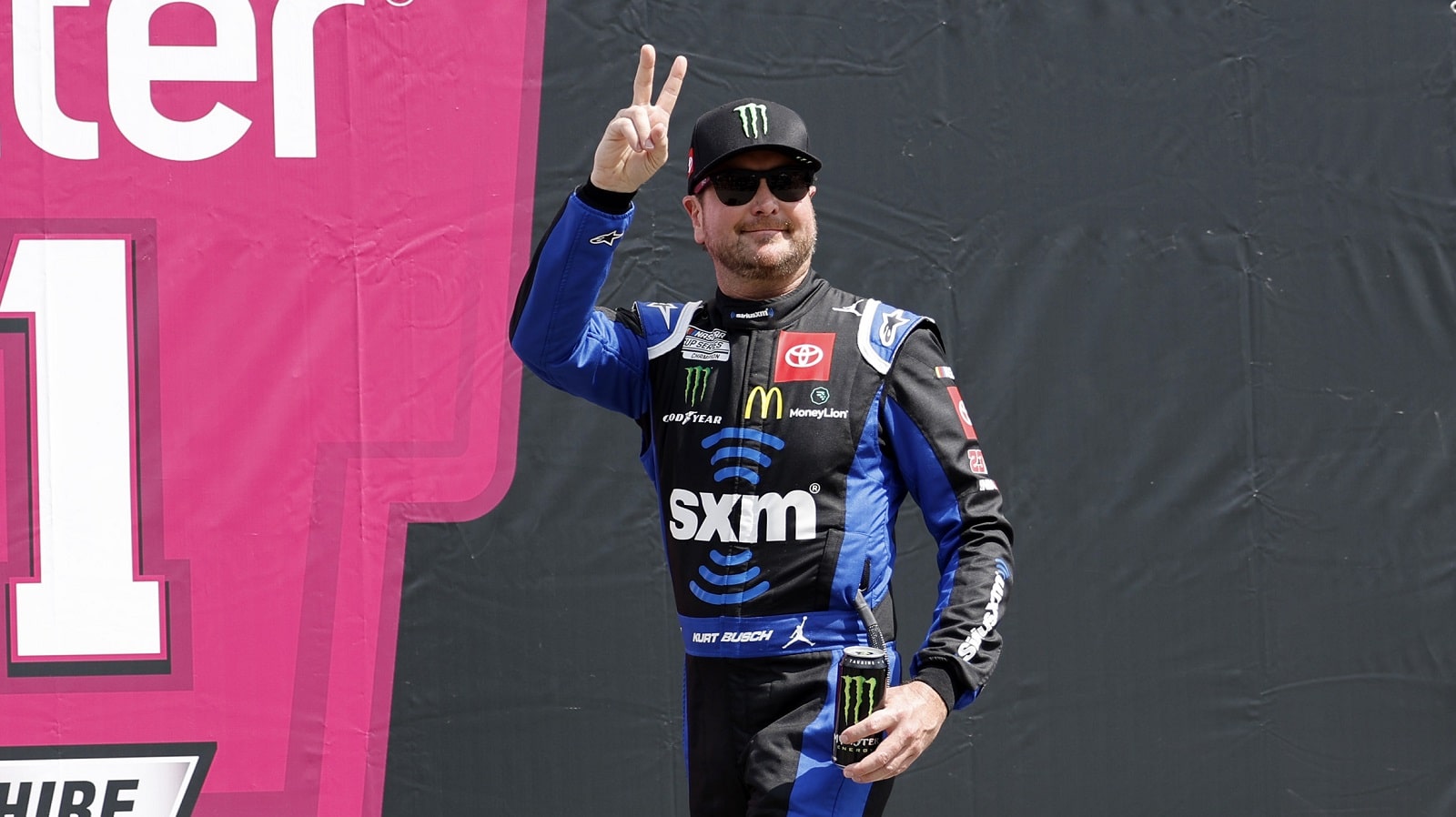 Dale Earnhardt Jr.'s days ended early three times in a six-week span midway through the 2016 NASCAR Cup Series regular season because of wrecks. Three weeks after the crash at Michigan International Speedway, Earnhardt finished 13th at Kentucky and then went to the sidelines with lingering effects from a concussion.
Week after week passed as fans and the Hendrick Motorsports team waited for Earnhardt's condition to improve, allowing for his return to the No. 88 Chevy. However, it never happened. Jeff Gordon and Alex Bowman continued substituting for Bowman, and Earnhardt finally announced on Sept. 2 that his season was over. He did return in 2017 but retired at the end of the season.
Kurt Busch has been making weekly announcements since his crash during qualifying at Pocono that he would be missing races. In last Thursday's announcement, he ruled himself out of the races at Watkins Glen this weekend and Daytona next weekend.
Getting back to racing is a slow process for Kurt Busch
Dale Earnhardt Jr. fielded questions as the owner of the winner car, driven by Kyle Larson, after Saturday's Xfinity Series race at Watkins Glen and gave a perspective on Kurt Busch's ongoing absence from the NASCAR Cup Series. Busch will not be returning to the 23XI Racing lineup any sooner than the playoff opener at Darlington on Sept. 4
The question was relevant because Sunday's race would likely go a long way toward settling the remaining pieces of the playoff picture. We now know that either Ryan Blaney or Martin Truex Jr. will earn the last playoff berth unless another winless driver scores the victory at Daytona.
"There's a lot more to it than just Kurt's health, right?" Earnhardt said. "It affects so many other things going forward. But I think the similarities between my situation in '16 and his are very similar, and there's just no known time when this thing's going to come together for him.
"He could wake up tomorrow and be and be … a big giant step further, closer to 100%. Or it could take time. You just don't know it. Just one day you wake up and the wires are back together, and it doesn't make any sense. So, I guess the only thing I would do is just caution everybody that there is no way to know, and he can't and won't come back until he's a hundred percent."
Like Sportscasting on Facebook. Follow us on Twitter @sportscasting19 and subscribe to our YouTube channel.
Got a question or observation about racing? Sportscasting's John Moriello does a mailbag column each Friday. Write to him at [email protected].