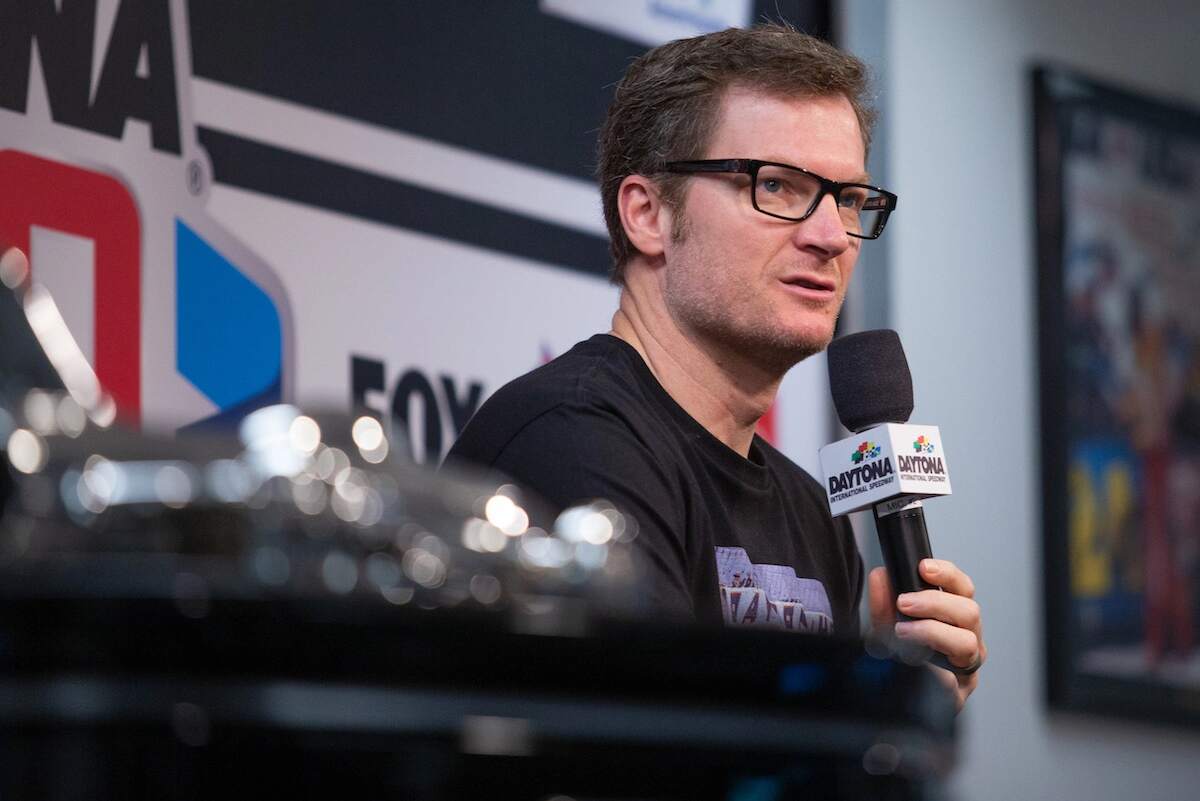 Dale Earnhardt Jr. Candidly Opens Up About Terrifying Plane Crash and How the Family Has Dealt With Its Traumatic Effects
Dale Earnhardt Jr. talked on his podcast about the plane crash two years ago and how his family has dealt with the traumatic effects.
Dale Earnhardt Jr. has experienced countless violent crashes in his life. They all pale in comparison to the one on August 15, 2019. That's the day the future NASCAR Hall of Famer, his wife Amy, and their 15-month-old daughter Isla survived a terrifying plane crash in Tennessee. 
The two-time Daytona 500 winner talked about the crash on an August 2021 episode of his podcast, focusing on the traumatic effects it had on his family, how they dealt with them, and where they are today when it comes to getting on a plane.
Dale Earnhardt Jr. offers details of the plane crash 
Seven months after the violent plane crash in Tennessee, Dale Earnhardt Jr. appeared on the Bussin' With the Boys podcast and detailed the harrowing events of that day. He admitted that he thought his entire family was about to die as the plane slid off the runway into the grass.
When the plane stopped, Earnhardt grabbed his screaming daughter Isla. "I'm thinking, God, please don't let nothing be wrong with her," he said. "I looked at her real quick, and as far as I can tell, she's going to be OK."
To be sure, he handed Isla to his wife Amy, who was still trying to get her bearings, and he asked her to double-check their daughter for any injuries. 
After frantically trying and eventually finding an exit from the plane that was filling with smoke from a growing fire, Earnhardt, his family, and the flight crew escaped from the plane without any serious physical injuries. However, the mental scars for his wife and daughter were prominent.
"In a week, I was back on a plane flying," Earnhardt said. "I got right back to it. Amy, on the other hand, had a harder time with it. That was completely life-altering for her, and she still struggles today with getting comfortable to fly. 
"Now I admit, I cannot put my daughter on a plane right now. She remembers it happening. When we take her on planes now, she has a reaction when we take off, when we hit turbulence, when we land. She used to not, but now she has a reaction. She remembers something about that day. I don't like taking her on planes. I don't like putting her through that stress. I feel selfish because I'm taking her where I want to go. She has no idea where we're going. It's not her wish to get on this plane and go to wherever we're going, or our destination and I feel selfish for doing it. That's the hard part for me. Otherwise, I'm comfortable."     
Dale Earnhardt Jr. opens up about how the family has dealt with the traumatic effects of the crash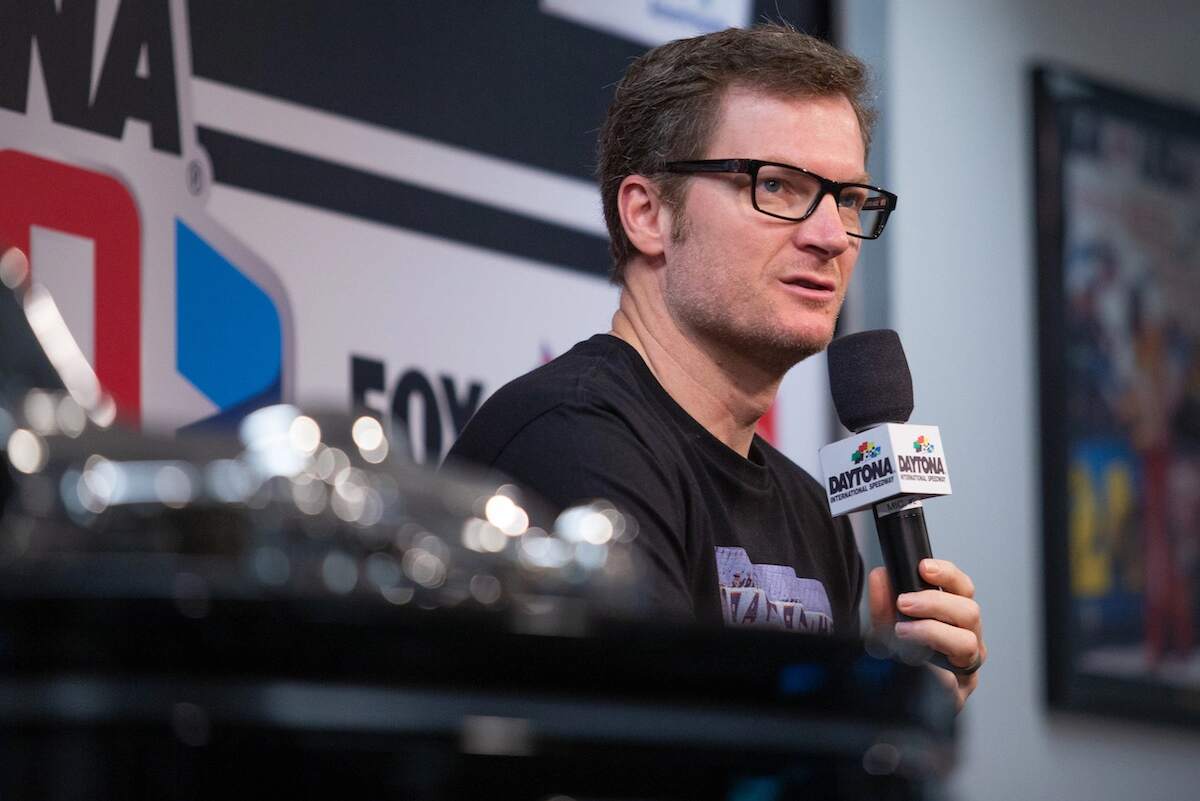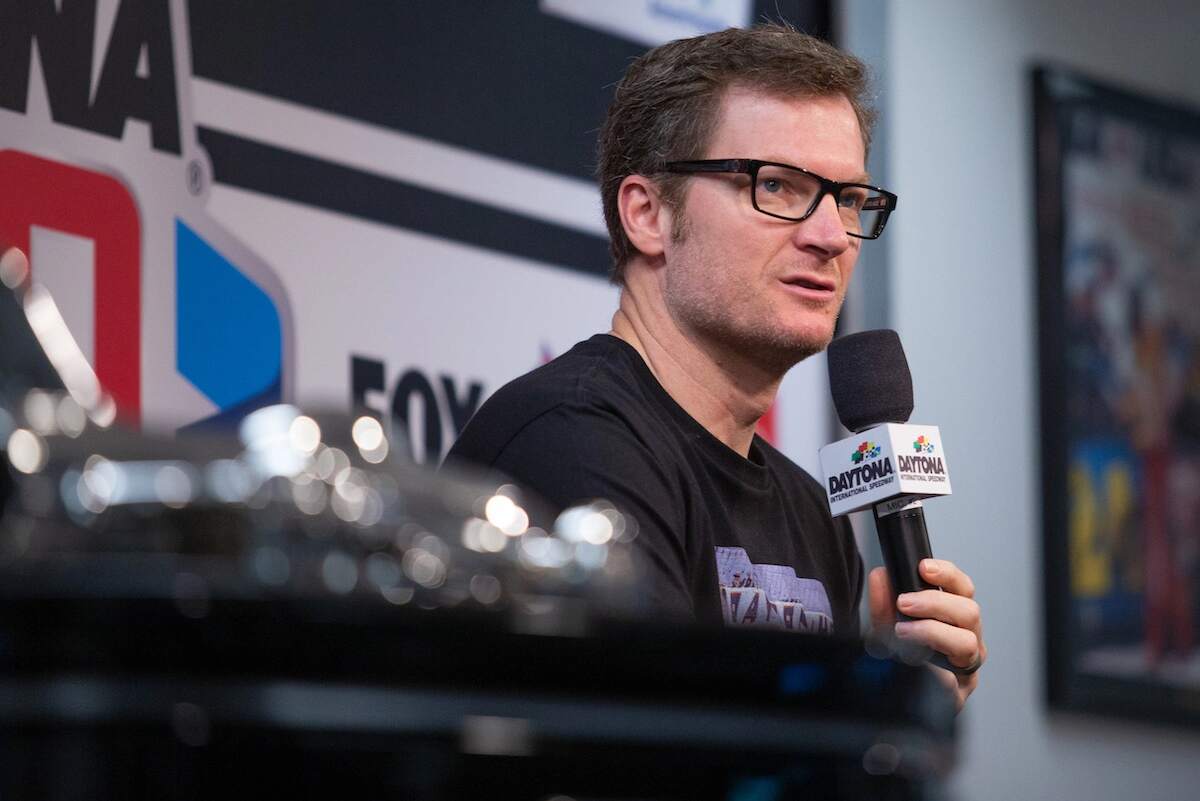 On the Dale Jr. Download podcast, Dale Earnhardt Jr. talked about this past weekend's races at Daytona and how Amy and Isla joined him. Podcast co-host Mike Davis then brought up the subject of travel and wondered how Earnhardt's wife and daughter react any time they get on an airplane. 
"We had our accident, and we never talked about it with Isla," Earnhardt admitted. "She would never talk about it. She never said anything about a plane crash. She never talked about that day. She never mentioned it. And we never brought it up, but when we would get on a plane, she was visually afraid, and we worked really hard to make her comfortable and tell her she's safe. We didn't fly unless it was pretty necessary. There was chunks of time where Amy was not about it; not wanting to watch Isla go into that mode and be so scared was hard for both of us, and we didn't fly for a while."
Earnhardt said, thankfully, Isla's fears have gone away, and she's no longer afraid to fly. 
"She doesn't even react anymore," he said. "There's no visual cue that she's nervous or scared. It's interesting. We were told by multiple people, and we did our own little research about a child's memory and that she wouldn't have a memory of that moment or that accident, and there would be a time when she would not be bothered by climbing on an airplane. It's a slow process. It's not like a light switch where you just forget a tragedy or you forget a moment or something that scared you. But it does get better. Isla has even, in the past couple of weeks, flown with someone else, not with her parents, and that went well. There's been some great progress there."   
Dad is happy to see his daughter has taken an interest in racing
Earnhardt and his wife are understandably happy with their daughter's ability to overcome her fear of flying. He also said that he's also noticed another progression in her life — she's somewhat taken an interest in racing. 
"During the races, Amy took her over to some friend's motorhomes, and they climbed up top, and Isla got to watch the cars come by relatively close," he said. "She had her little earphones on. Amy said she watched about three laps of the Xfinity and 10 laps of the Cup race and thought it was cool."
The NBC analyst said her interest in racing is something he always told himself he would never worry about, and it would never affect him one way or the other, but it has. 
"I'm so into how she consumes the sport of auto racing. I really didn't think that I would care," he admitted. "I guess I want her to know about it and appreciate it. When I pass away, there's going to be all this stuff, and she's going to be like, 'What the hell is all this stuff?' All the collectibles and things up in storage that I have. I do want her to care a little bit so she understands about what this stuff might mean to her kids and the next several generations. I try hard not to give a damn about anything, and I'm not getting a choice here. When you have a kid, this give-a-damn is infused inside you. You can't force it out. You can't not care."
Dale Earnhardt Jr. is a hero to NASCAR fans. He's a successful businessman who provides a living to many different people through his various businesses. And he's a father with a daughter who has him wrapped around her little finger.
Like Sportscasting on Facebook. Follow us on Twitter @sportscasting19.