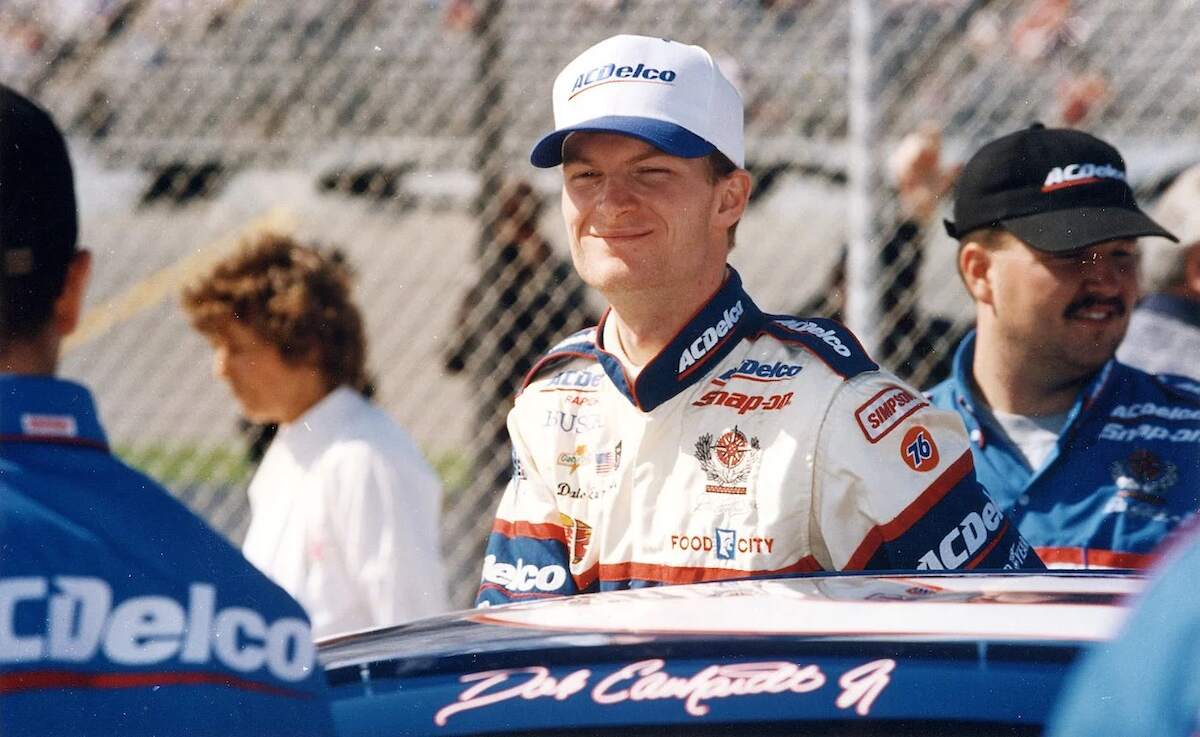 Dale Earnhardt Jr. Shares 'Helluva Story' on Podcast Where He Shockingly Confesses to Intentionally Crashing His Car to Quit 1997 Xfinity Series Race
Dale Earnhardt Jr. visited with former NASCAR driver Robert Pressley on his podcast and recounted a story where he intentionally crashed into Pressley to quit a race.
Dale Earnhardt Jr. won 24 times and earned 94 top-10s in his Xfinity Series career. Most impressively, he won a pair of championships in 1998 and 1999. However, the season before he won his first championship, he had one of the most memorable races of his career, and it wasn't for how well he finished. In fact, it was just the opposite.
On a September 2021 episode of the Dale Jr. Download, Earnhardt had former NASCAR driver Robert Pressley on as a guest. The pair relived old racing memories together and revisited one particular race at Gateway back in 1997.
Pressley shared his account of what happened on that blazing-hot summer day outside St. Louis, and Earnhardt filled in the blanks. When the story ended, those in the studio and the listening audience were laughing and shocked by what they heard.  
Dale Earnhardt Jr. begins Xfinity Series career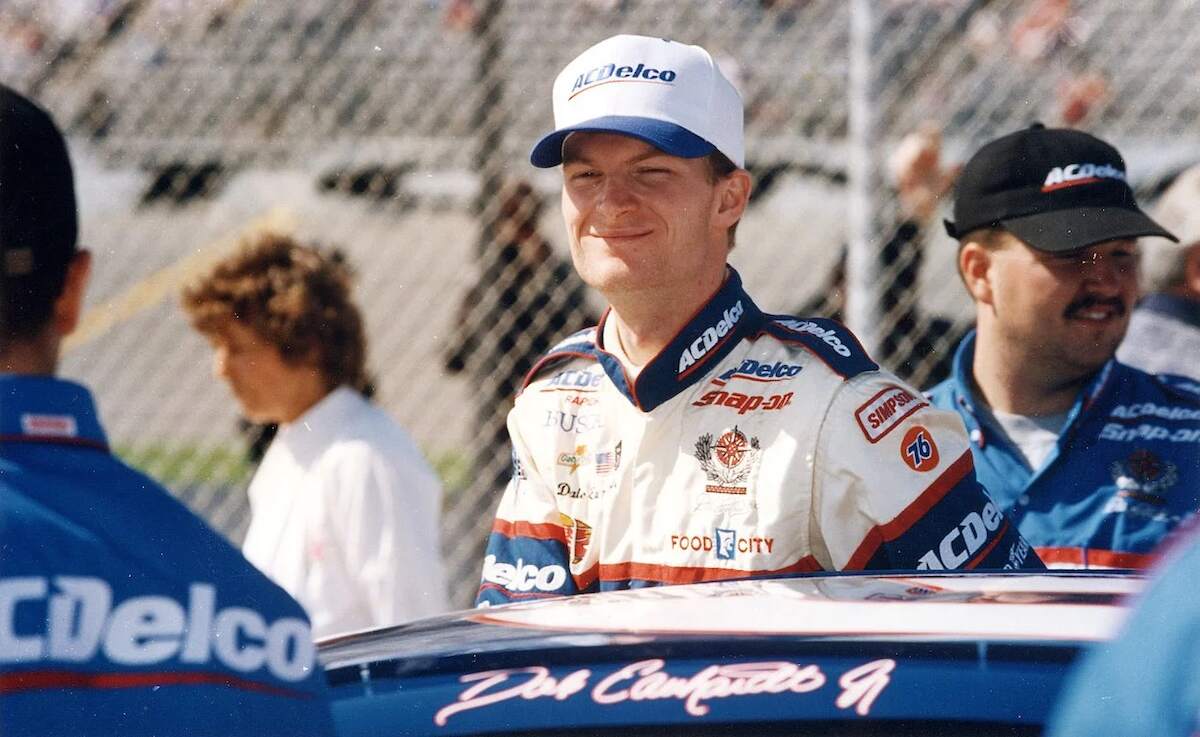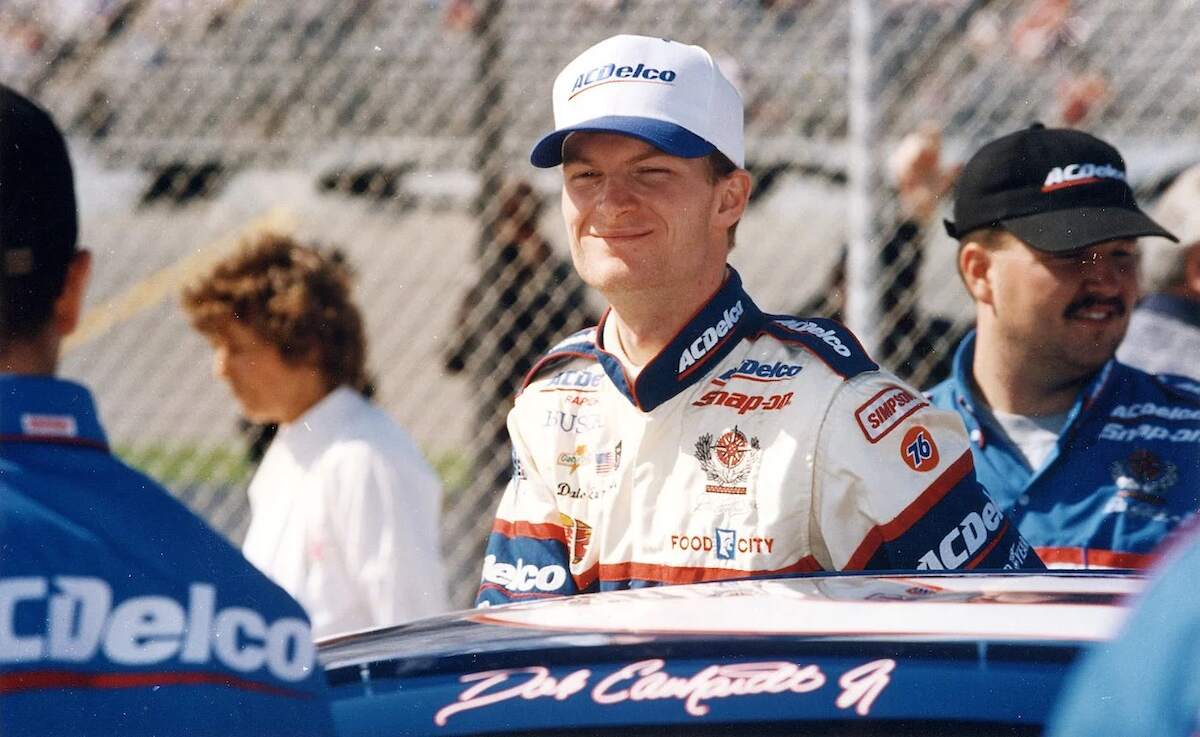 Dale Earnhardt Jr. made his NASCAR Xfinity Series debut in 1996, running a single race and finishing a respectable 14th at Myrtle Beach. The following year, Earnhardt ran a limited schedule, competing in just eight races.
He failed to qualify twice that year, including his first attempted race of the season at Hickory. Earnhardt earned 39th-place finishes in his next two events at Nashville and Watkins Glen. Interestingly, his next race at Gateway, located just outside of St. Louis, would turn out to be one of the most memorable races in his Hall of Fame career. 
And it was memorable for all the wrong reasons.  
Intentionally crashes car to quit race early
July 26, 1997. The middle of summer. The race broadcast opened with the weather conditions. Temperature: 94 degrees. Humidity: 62 percent. Track temperature: 141 degrees. In-car temperature: 114 degrees. 
On an episode of the Dale Jr. Download, Earnhardt and his guest, former NASCAR driver Robert Pressley, recalled that day, the oppressive heat, and an early-race incident. 
"That day, it was 400 degrees," Pressley remembered. "And I'm sitting there turned around backward because everybody's spun out, and you hit me head-on. Slide into me. I seen you coming at me."
"So you want to know the truth about that," Earnhardt teased before talking about how three people died in the grandstands that day and detailing how he had bought the car, fixed it up, but didn't insulate the oil box, which resulted in extreme temperatures inside the cockpit. 
"I was cooking. We all were," Earnhardt said. "And when I saw there was a wreck off of two, I could not wait to get in it." The room all busted out in laughter.
"OK. Now I can tell the story," an almost relieved Pressley said. "Because you don't want to say anything. I remember you getting out and saying, 'Have you ever been this damn hot in a race car?' And you said, 'Man, if my dad knew I was falling out of the seat, he would kick my.' I remember that plain as day." 
Despite intentionally crashing, Earnhardt wasn't done. 
"I guess I hit you, and I thought, I don't know if I've done enough damage to this car to end the day, so I drove the car into the inside guardrail," he recalled. "It's like 100 yards across the grass to get there just to make sure it was finished."  
Earnhardt lies during a postrace interview and gets coaxed into driving another car
Following the accident, Earnhardt and Pressley went to the infield care center. After getting cleared and released, both were interviewed about what happened. 
"We get in there, and I interview, and I'm getting ready to walk away, and they interviewed Dale," Pressley said, then he recalled what Earnhardt told the reporter. "Man, I had a great car. God, I hate I got wrecked." Earnhardt and the rest of the podcast crew laughed hysterically.
Earnhardt said it wasn't long after the interview, while he was still recovering from the heat, when someone found him and asked him to drive Glen Allen's car. He agreed to do it. 
"By that time, I done forgot how miserable hot I was, and I'm sitting around there thinking about how maybe it might be fun to drive his car," Earnhardt said. "My car wasn't very comfortable or very good."
Earnhardt got in Allen's car and was running around 28th. He made his way up through the field and finished 14th. His car officially finished 38th. Interestingly, he raced again at Gateway the next two years and won both times. Heat was not an issue. 
Like Sportscasting on Facebook. Follow us on Twitter @sportscasting19.