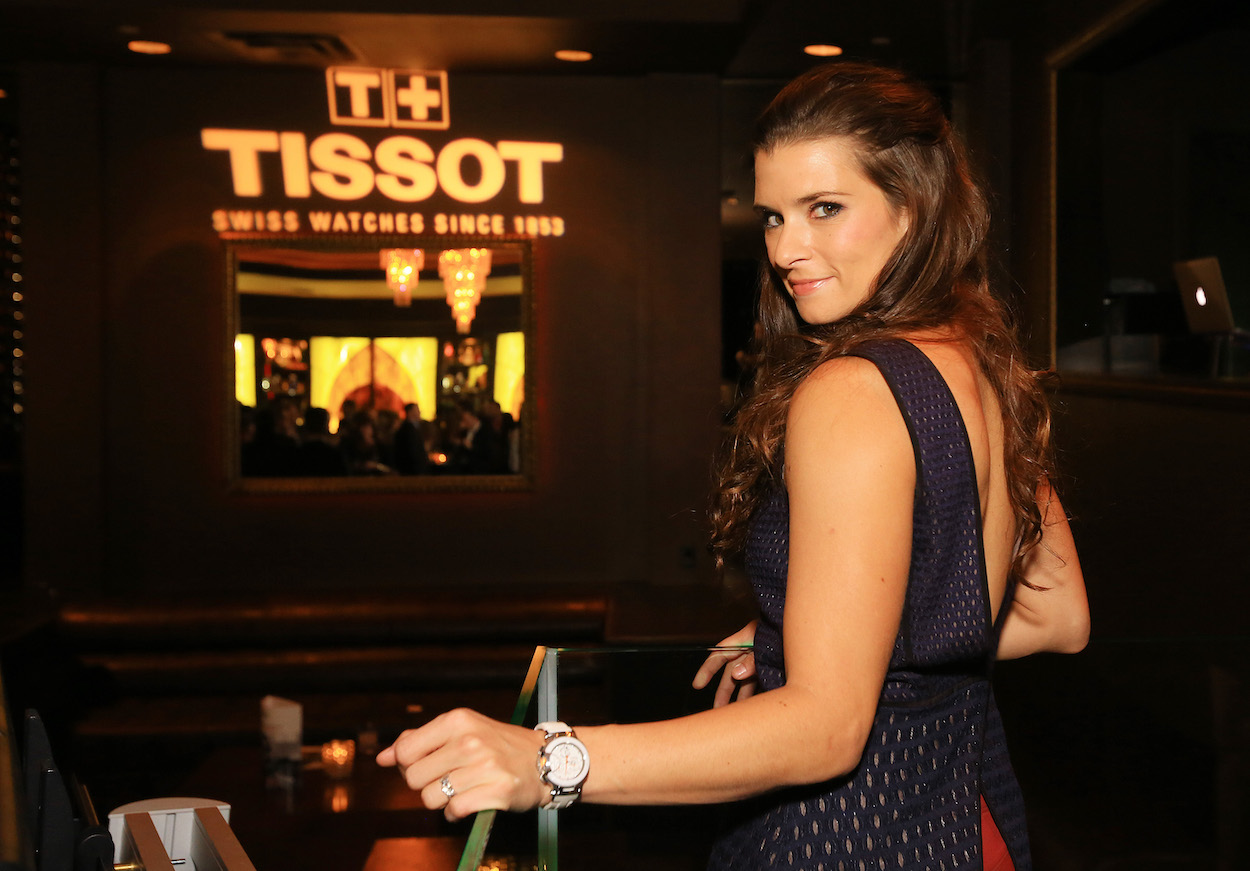 Danica Patrick a 'Party Girl' at Age 16 and Blatantly Discriminated Against Before She Received Her Big Break
Danica Patrick drank with the boys at age 16 and was labeled a "party girl" before she became the most successful female driver in racing history.
Now retired, Danica Patrick is recognized as one of the greatest female drivers in motorsports history. In her distinguished career, she competed on both the IndyCar and NASCAR series. She achieved numerous first-time accomplishments, including becoming the first woman to win an IndyCar Series race and recording the highest finish by a woman in the Indianapolis 500 and Daytona 500. 
However, long before Patrick became one of the most recognizable names in racing, she paid her dues and took a circuitous route to get there. Early on in her career, she honed her skills in England. It was there where, in an attempt to fit in, she did exactly what her male counterparts did. Unfortunately, it backfired, and she was labeled a "party girl" and blatantly discriminated against on a regular basis. 
Danica Patrick starts racing at young age
Danica Patrick began her racing career with go-karts at the young age of nine. Not long after she and her sister Brooke got their start, they found themselves racing against men at least twice their age. 
Unfortunately, the girls soon discovered their male counterparts didn't exactly want them there. It was a struggle each time they ran laps in competition. During one race, Brooke was wrecked four times. She decided that was enough and quit.
"I was like, I don't want this anymore," Brooke admitted to Sports Illustrated. "But Danica was different." 
Patrick moves to England and labeled a 'party girl' 
Danica was different. She won one regional karting title after another. She won a national championship. In 1998, during the middle of her junior year in high school, the 16-year-old dropped out, got her GED, and moved to England to pursue a full-time racing career.
Unsurprisingly, England proved quite challenging. No family. No friends. All men. But Patrick was determined to race and understood that fitting in was the only way to make it work. She did just that.
"I didn't want the guys to think we had nothing in common to talk about," Patrick said in the book Danica Patrick, released in 2009. "Racing was our bond, and it was the sole connection to getting along. I'd do whatever it took to fit in, even if it meant hiding my true self." 
With the legal drinking age of 16, Patrick regularly joined her male counterparts and visited the pubs at night. Word began to spread that she was a "party girl," and her commitment to the sport came into question. 
"I wasn't doing anything different than the guys were, but because I was a girl, people started talking," she said. 
Returns to U.S. and receives big break
Eventually, word reached John Mecom Jr., who was funding Patrick's career in England. He threatened to pull his support. Patrick pleaded for a second chance and received it but surrendered her social life as a trade-off. 
She remained in England for three years but returned to the U.S. in 2001 when she ran out of funding. For the next few years, she traveled across the country with her father, trying to land with a team in a variety of different racing series.
In 2004, Patrick got her big break when Rahal Letterman Racing signed her to its IndyCar Series roster for the 2005 season. And the rest is history. 
Like Sportscasting on Facebook. Follow us on Twitter @sportscasting19.