Giants Have 1 Option After $45 Million Daniel Jones Contract Demand
The New York Giants could have had a Daniel Jones contract wrapped up for around $20 million in 2023, but the former regime, led by general manager Dave Gettleman, declined the quarterback's fifth-year option. This means that after the QB's breakout season, where he led the team to the playoffs for the first time since 2017, Jones is a free agent. Now, the signal-caller has switched agents, reportedly because he wants $45 million per season from the G Men. However, the Giants can (and should) now respond with the non-exclusive franchise tag.
Giants QB has new agents in the Daniel Jones contract negotiation
Daniel Jones has a career year in 2022 under new Giants head coach Brian Daboll. He set career highs in passing yards (3,205), rushing yards (708), and completion percentage (67.3%), and a career low in interceptions (five).
Jones now enters the 2023 NFL offseason as an unrestricted free agent, and the Giants reportedly want to keep him. However, it sounds like that's not going to be cheap.
Pro Football Talk's Mike Florio is reporting that the QB has switched agencies, dropping CAA and hiring Athletes First to represent him in contract negotiations with the Giants. Sources also tell Florio that the reason behind the switch is that "Jones wants more than the Giants have offered. Possibly as much as $45 million per year, or more."
Making $45 million per season would be a massive raise for Jones. The initial rookie Daniel Jones contract was a four-year, $25,664,056 deal with a $16,684,768 signing bonus, $25,664,056 guaranteed, and an average annual value (AAV) of $6,416,014.
Getting $45 million would not only be a $39 million raise for the signal-caller, but it would also tie him with Patrick Mahomes — the reigning NFL MVP — as the fifth-highest-paid quarterback in the NFL in 2023.
With this as the apparent demand, the Giants have some decisions to make, as well as some options to deal with the Daniel Jones contract situation.
The Giants should use the non-exclusive franchise tag on Jones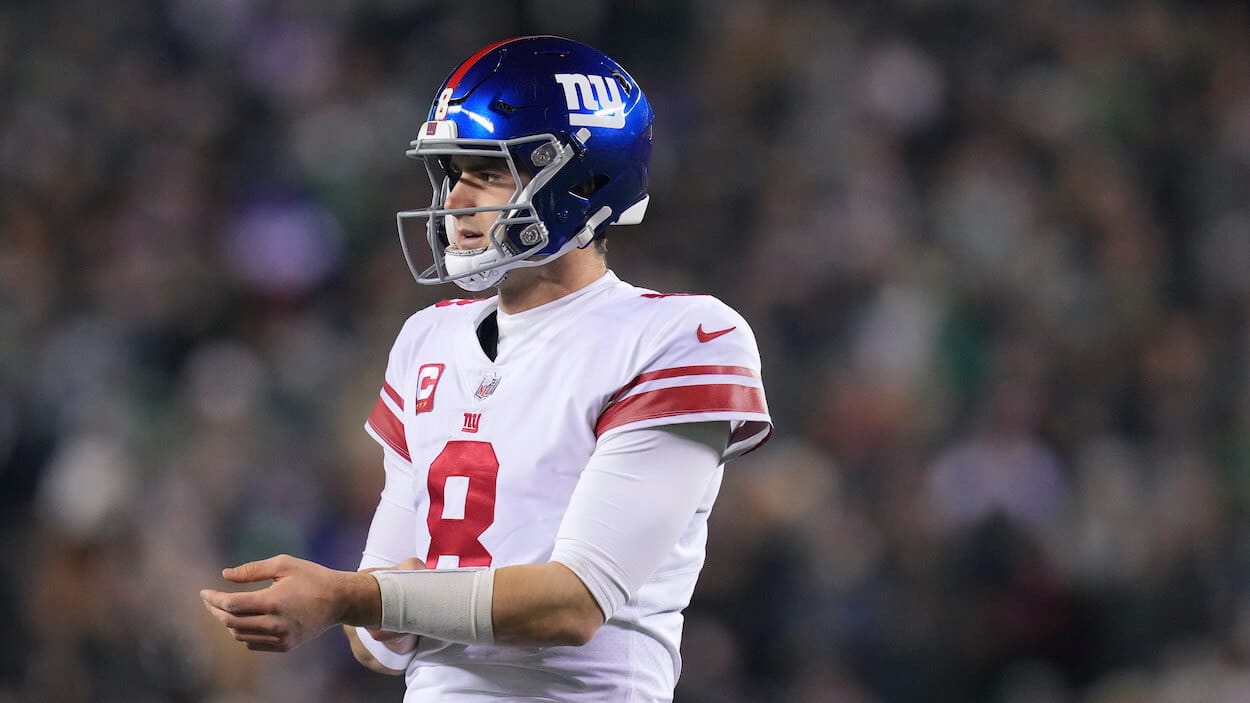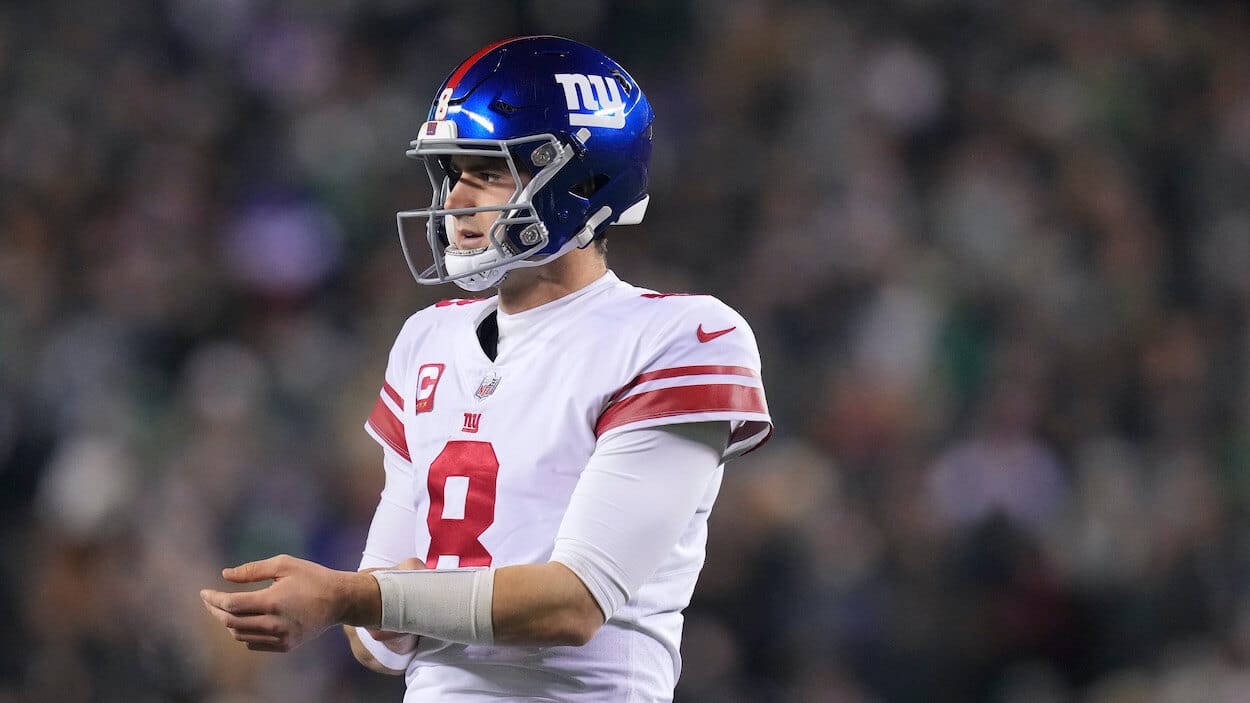 After the (alleged) enormous Daniel Jones contract demand, the Giants' best course of action is to use the non-exclusive franchise tag on the QB.
The non-exclusive franchise tag is for $32.416 million in 2023, which is likely more in line with what New York is willing to pay its quarterback. That tag allows Jones' representatives to negotiate with other teams to find a long-term deal.
However, the team in question would have to give the Giants two first-round picks as compensation if they do.
Is there a team willing to give out a Daniel Jones contract for $45 million per season and hand over two first-round picks? That seems like a steep price to pay for a signal-caller with one good season under his belt with an offensive mastermind behind it.
The non-exclusive franchise tag is the perfect negotiating tool for the Giants to use so that Jones' new agents bring that number back down to earth a bit.