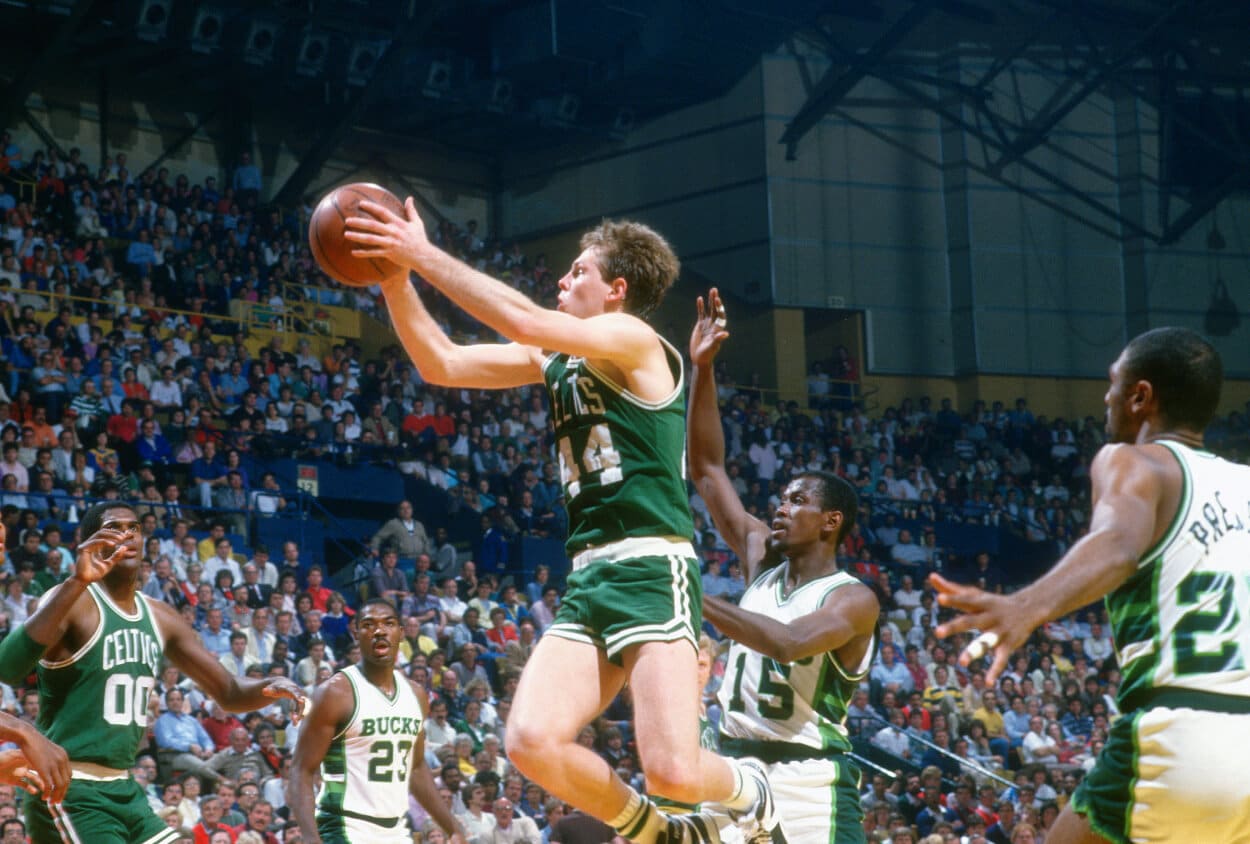 Danny Ainge Explains How Playing With Larry Bird While Playing for Bill Fitch Humbled Him
Danny Ainge certainly had to pay his dues when he became a member of the Boston Celtics.
When Danny Ainge came to the Boston Celtics in 1981, there was plenty of hype. He was a hot-shot pro prospect who was just coming off three years of playing baseball for the Toronto Blue Jays. With a stacked team, the Celtics used their third pick in the 1981 NBA Draft to select Ainge, who still had a year left on his baseball deal.
After a court battle, the Celtics bought out Ainge's deal and brought him to Boston. Playing with Larry Bird and playing for head coach Bill Fitch was a humbling early NBA experience for the two-sport star.
Danny Ainge had a rude awakening when he reached the NBA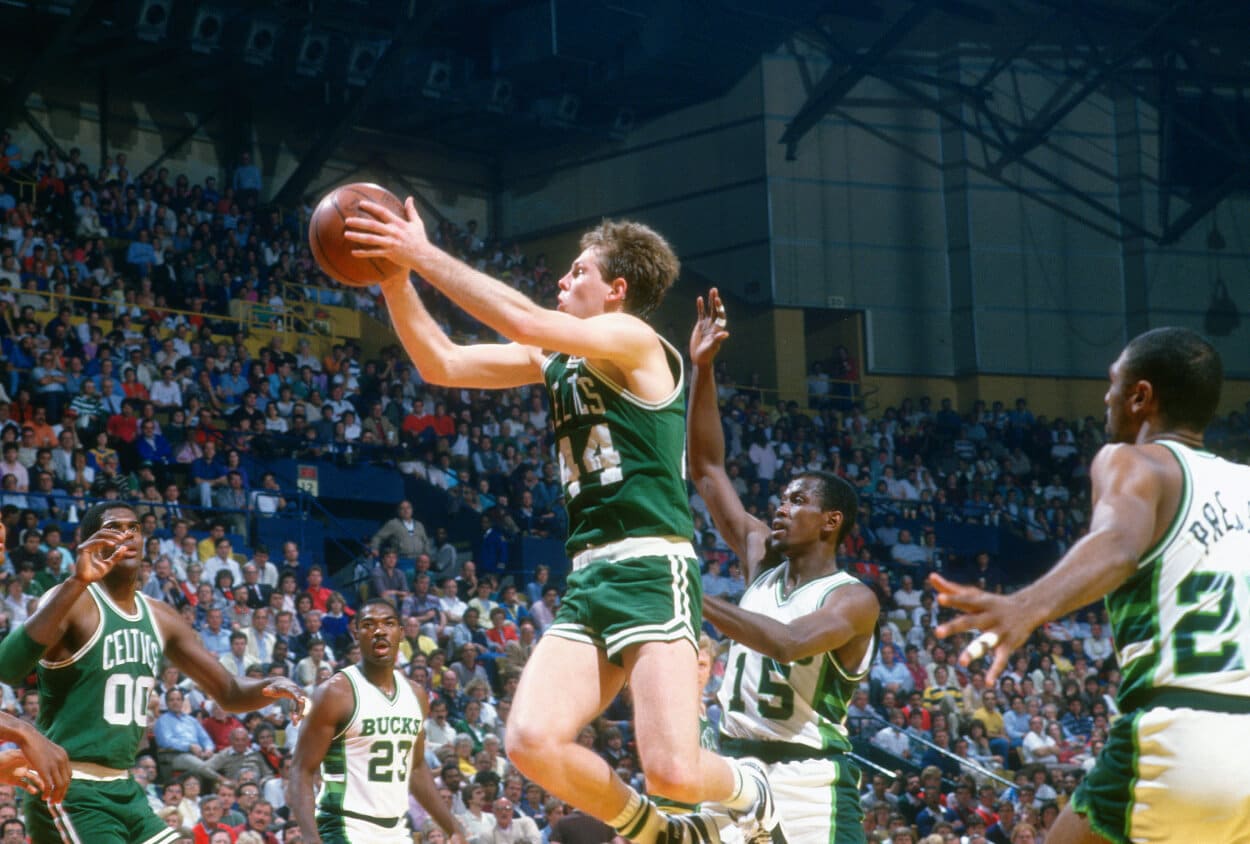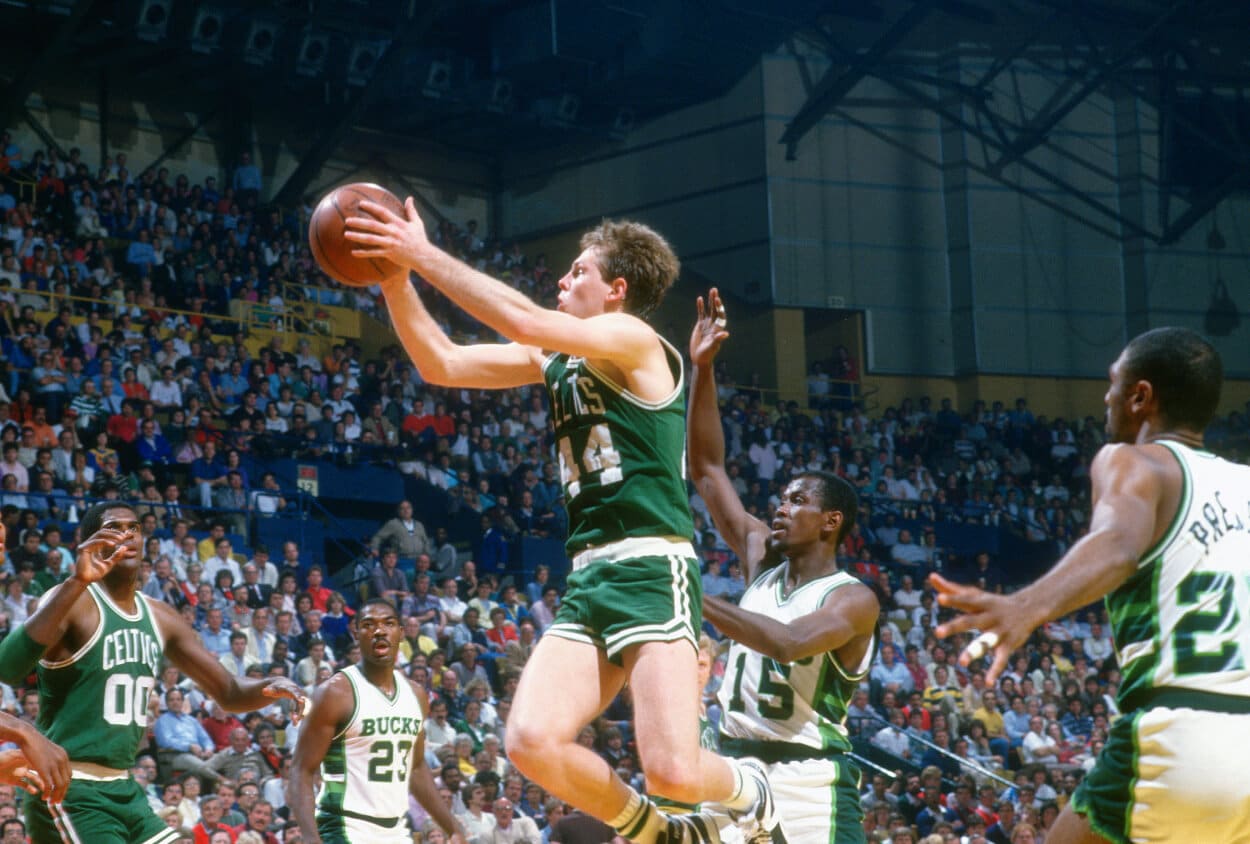 When it came to winning in the NBA, Danny Ainge could not have been in a better situation with the Celtics. When it came to playing time, however, Ainge was in a tough spot.
Not only did Ainge have to find a way to get on the court with players like Larry Bird, Kevin McHale, Robert Parish, Tiny Archibald, Gerald Henderson, and Cedric Maxwell hogging minutes, but he also had to deal with Fitch's constant criticism.
"Danny came in, and I felt bad for him," Kevin McHale said on a 2021 episode of The Cedric Maxwell Podcast. "Danny came in in December, remember that? Our team was pretty tight. We had won the championship the year before. Danny comes in, leaves baseball, and Bill Fitch was tough on young guys. He was killing Danny.
"So Danny had no confidence. Look at the one thing Danny could really do, was shoot. Plus, he's a freakish athlete. How fast was Danny? He would just run and run, but that poor guy. I felt so sorry for him. You (Maxwell) sat there and shot with him for like 45 minutes after practice one day, just pumping him up and getting him going."
Ainge appeared in 53 games in his rookie year, averaging 10.6 minutes per game. He finished the season shooting 35.7% from the floor.
Ainge recently summed up his first year in Boston during an appearance on the Y's Guys podcast.
"I came in the middle of the season with a really good team, so I wasn't playing very much, and I shot the ball miserably that year," he said.
Ainge revealed how he was humbled playing with Bird and playing for Fitch
During his appearance on the Y's Guys podcast, Ainge reflected on that rookie season and spoke about just how tough it was to break in and just how tough Fitch was.
"To put it in perspective, I remember coming off screens, and like I said, I could get shots with those guys setting screens," Ainge said. "The coach pulls me aside, Bill Fitch, and he says, 'What do you expect to make on that shot?'
"I go, I don't know, 52 percent.
"He goes, 'What does he shoot?' Points to Larry. I go, 60. 'What does he shoot?' He points to McHale. Sixty. It's like, do you get my point? We don't need 52-percent shots coming off down screens.
"It changed me, but it was right. Those guys are just so special, they have to have the ball."