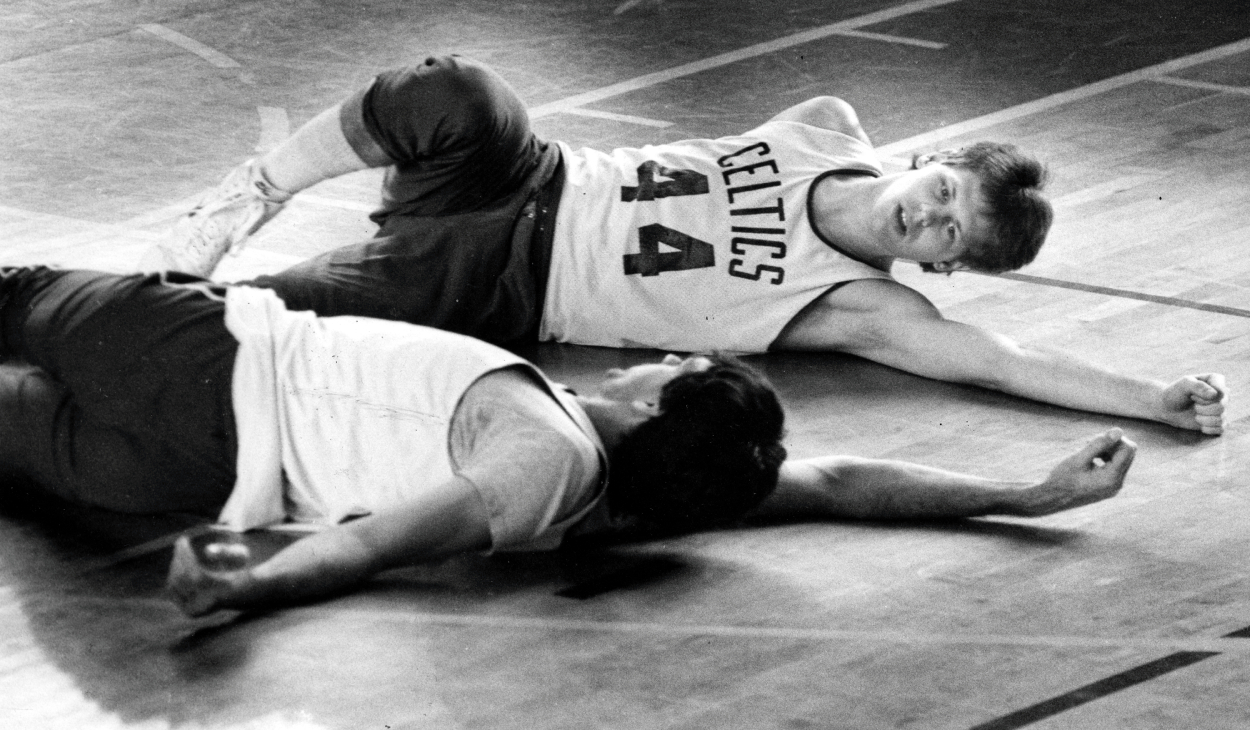 Kevin McHale Remembers Danny Ainge 'Didn't Have a Chance' With the Boston Celtics Under Bill Fitch
Kevin McHale and Cedric Maxwell talked about the early NBA struggles of their former Boston Celtics teammate Danny Ainge.
Danny Ainge played a key role in helping the Boston Celtics win NBA championships in 1984 and 1986. The 6-foot-4 athletically-gifted guard was a two-sport star, having played Major League Baseball for the Toronto Blue Jays while still attending Brigham Young University.
Ainge spent three years with the Blue Jays before turning to basketball. The Celtics selected him in the second round of the 1981 NBA Draft and bought out Ainge's MLB contract. Ainge's former Celtics teammate Kevin McHale remembers how things didn't go so well for Ainge in the early part of his NBA career under head coach Bill Fitch.
Kevin McHale and Danny Ainge won a pair of championships together with the Boston Celtics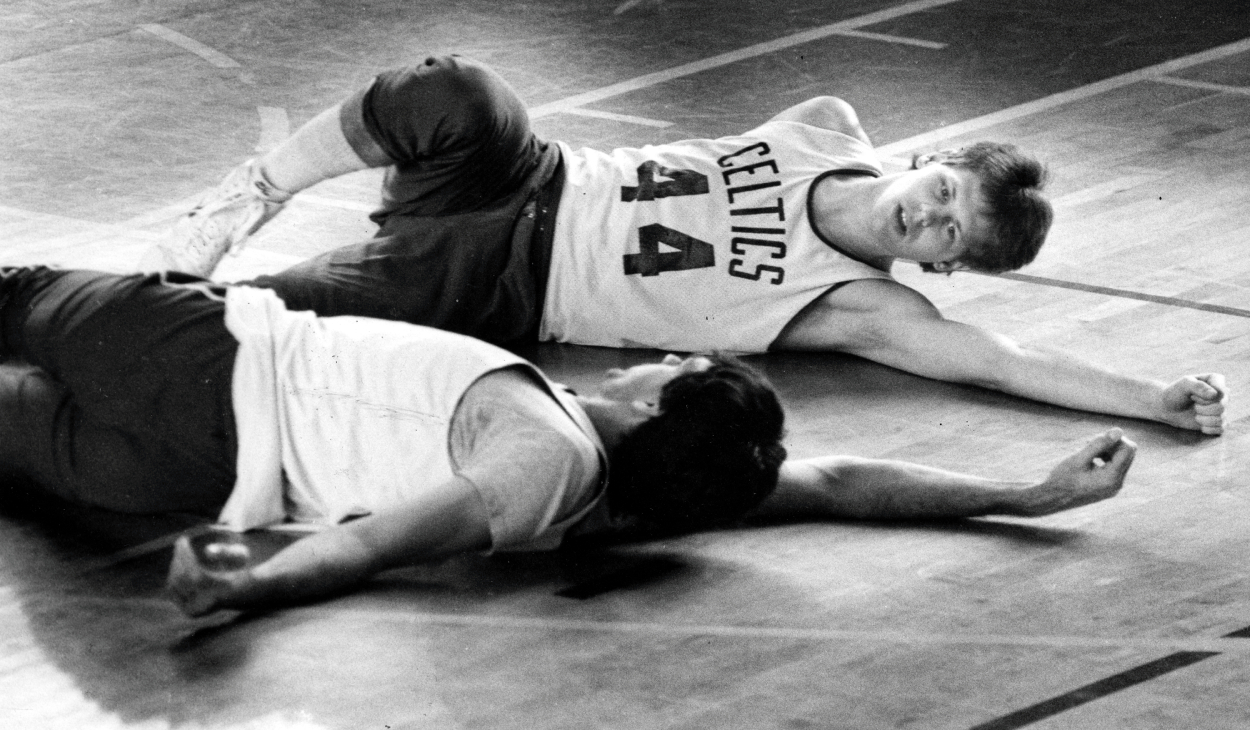 Ainge came to the Celtics just after they won their first of three NBA championships in the 1980s. The Celtics selected him in the second round (No. 31 overall). Boston had two earlier picks, taking Charles Bradley at No. 23 and Tracy Jackson at No. 25.
Ainge joined a young team stacked with potential. Larry Bird had been there two seasons, winning Rookie of the Year and them following that up with a title. McHale had just finished his rookie season, and fellow frontcourt mate Robert Parish had just finished his first year with the team after coming over via trade from the Golden State Warriors.
In his senior basketball season at BYU, Ainge won the John R. Wooden Award, given to the most outstanding collegiate player in the nation. He also was named All-WAC for all four seasons.
As a rookie with the Celtics, he didn't get a whole lot of playing time, averaging 4.1 points in 10.1 minutes. By the 1987-88 season, Ainge was putting up 15.7 points per game. He won championships in 1984 and 1986. Ainge spent eight years in Boston before the Celtics traded him to the Sacramento Kings in 1989.
Kevin McHale said a young Danny Ainge 'didn't have a chance' with the Boston Celtics
Ainge struggled mightily in his first year with the Celtics. during his rookie season, he shot 35.7% from the floor in 53 games. He struggled with playing time and always had Fitch in his ear.
"Danny came in, and I felt bad for him," McHale said on a 2021 episode of The Cedric Maxwell Podcast. "Danny came in in December, remember that? Our team was pretty tight. We had won the championship the year before. Danny comes in, leaves baseball, and Bill Fitch was tough on young guys. He was killing Danny.
"So Danny had no confidence. Look at the one thing Danny could really do, was shoot. Plus, he's a freakish athlete. How fast was Danny? He would just run and run, but that poor guy. I felt so sorry for him. You (Maxwell) sat there and shot with him for like 45 minutes after practice one day, just pumping him up and getting him going.
"Danny had a tough start with us because there really wasn't room for minutes just to give him time. We weren't losing games. I remember many games toward the latter part of the season, maybe 20 games to go, we'd be playing, there'd be a bad call, and I would look at the referee and go, 'man, you gotta get your head out of your a**.' We were trying to beat the Lakers, we're not trying to beat this team. We're trying to get a better overall record than the Lakers because I was already looking at them and who's going to get Game 7.
"Danny didn't have a chance to flow in, come into a bad team, and flow. He earned everything he got."
McHale said Ainge was a 'battler'
It took Ainge a few years to get rolling in the NBA. Despite his tough rookie season, he cracked the starting lineup the following year, starting 76 of the 80 games he played. His shooting was much improved (49.6%), but the following season, new coach K.C. Jones put Ainge back on the bench, starting Gerald Henderson instead.
"I respected Danny's worth ethic because it did not come easy," McHale said. "Bill Fitch was on his a**, but he battled and battled and battled. At the end of the day, one thing you can say about Danny, he's a battler. That's what he is. Danny's a competitive dude, man.
"He never got down. He just kept on fighting, and he earned his time"
McHale said it was a Red Auerbach move that turned Ainge into a heavy contributor.
"When Red made another very good trade when he traded Gerald Henderson to kind of open that spot up for Danny," he said. "Danny did a great job of persevering through."