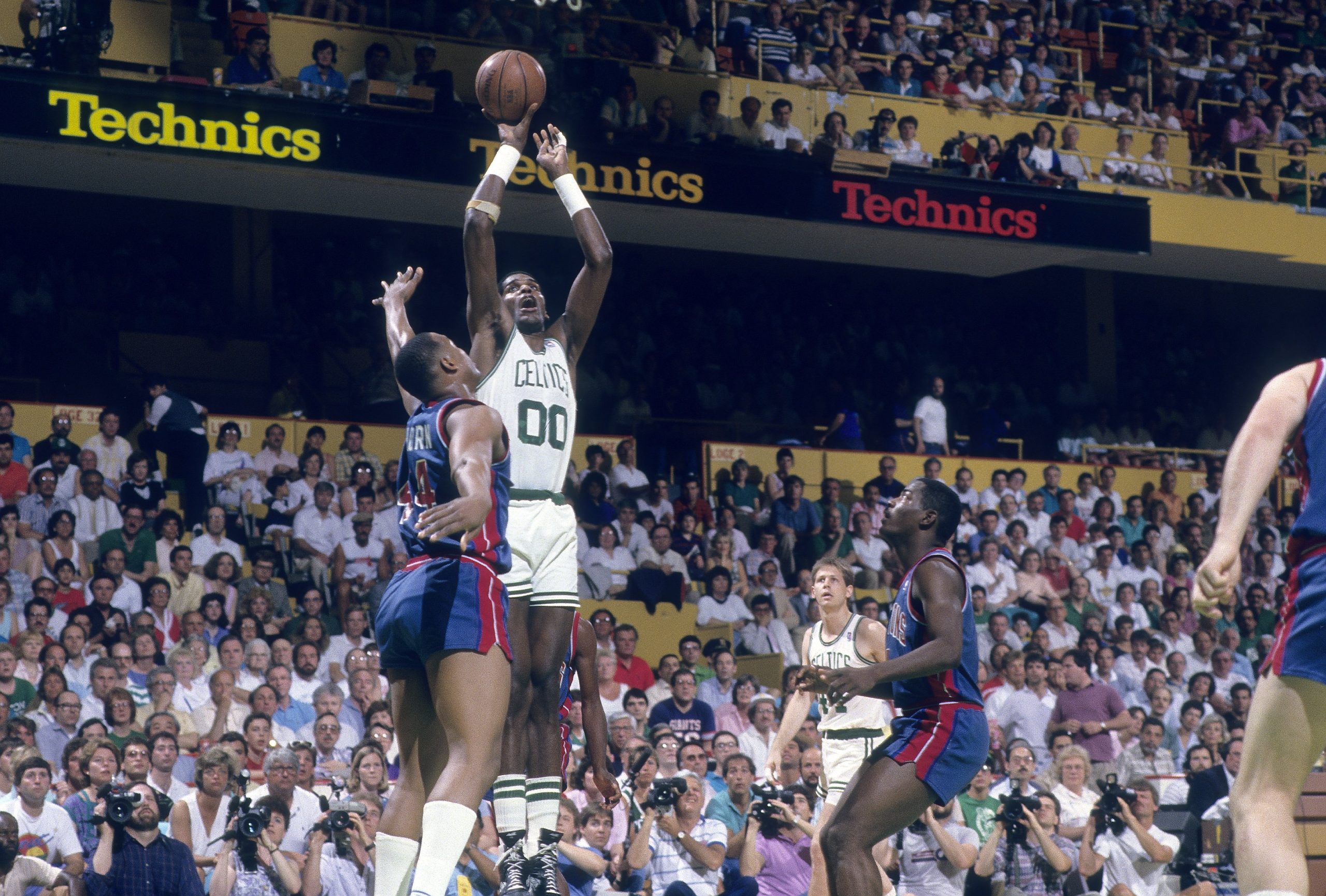 Kevin McHale Recalls the 1 Time Robert Parish 'Erupted' at a Boston Celtics Practice
Robert Parish was usually mild-mannered, but former teammate Kevin McHale remembers one heated practice.
Robert Parish was nicknamed "The Chief" for a reason. Former Boston Celtics teammate Cedric Maxwell gave him the name because he rarely said anything, reminding him of the silent Chief Bromden from One Flew Over the Cuckoo's Nest. Kevin McHale, Parish's teammate, remembers the one practice when the Hall of Fame center erupted during an encounter with head coach Bill Fitch.
Kevin McHale and Robert Parish came to the Boston Celtics the same year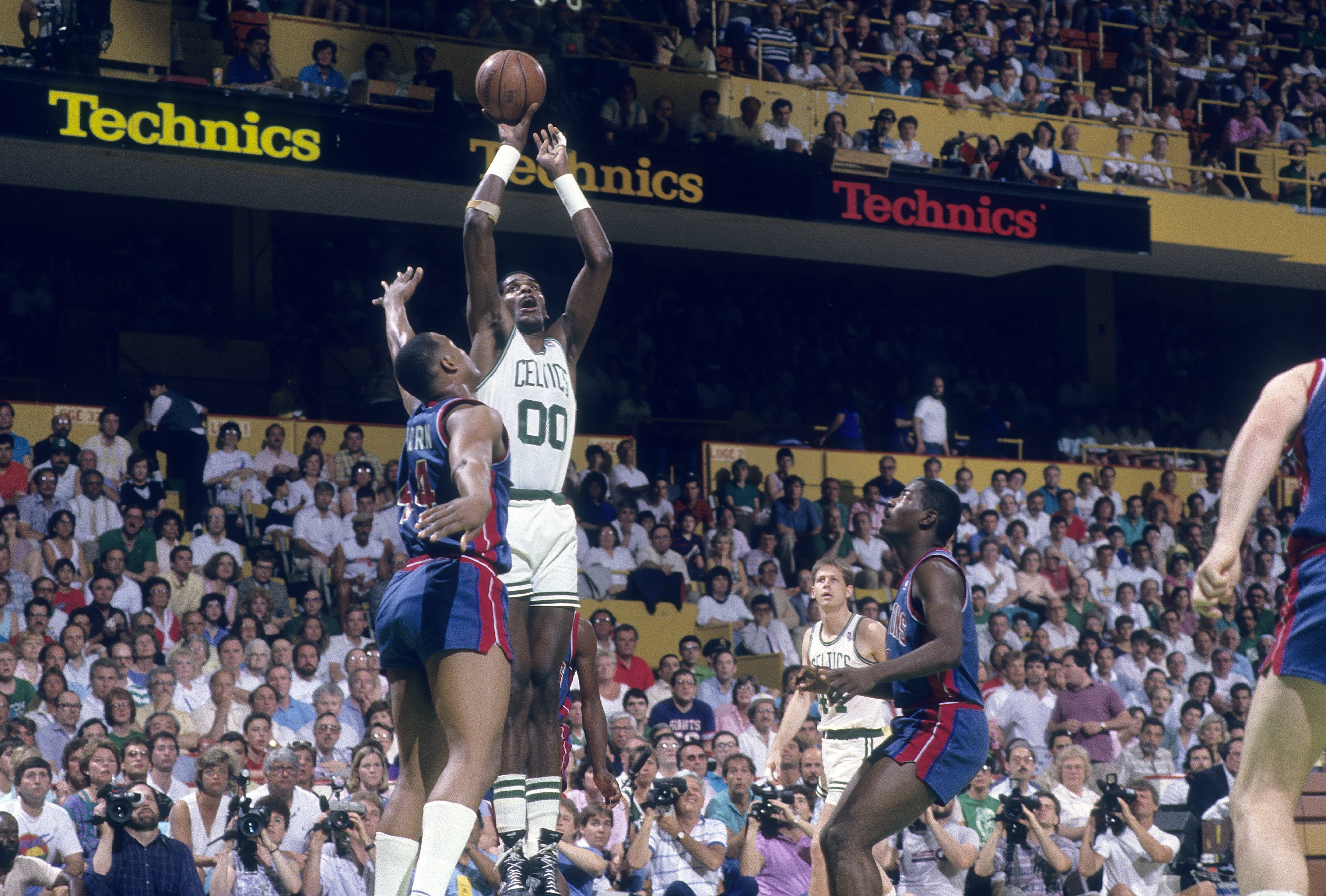 Larry Bird had been with the Celtics for a year and won Rookie of the Year honors. The year before Bird's arrival, Boston finished 29-53. After putting up 21.3 points and 10.4 rebounds during the 1979-80 season, the Celtics improved by 32 wins, finishing 61-21.
It was the following year when Celtics architect Red Auerbach turned them into a dynasty.
The Celtics had the top pick in the 1980 NBA Draft, but Auerbach swung a deal with the Golden State Warriors that changed the landscape of the franchise. He moved that pick, along with another first-rounder, and received Robert Parish and Golden State's pick in the '80 draft. The Warriors picked third. With that selection, the Celtics chose McHale.
That trade paid immediate dividends. The Celtics won 62 games that season and earned their way to the NBA Finals. There, they knocked off the Houston Rockets in six games.
Bird, Parish, and McHale eventually formed arguably the best frontcourt in NBA history. They also won championships in 1984 and 1986. The Celtics made the finals four straight years, losing to their rival Los Angeles Lakers in 1985 and 1987.
Kevin McHale recalls the only time he remembers Robert Parish losing his cool at practice
When Parish came over from the Warriors, it was a shock to him. In his first year with the Celtics, he admitted he was out of shape.
"Coach Fitch set the mindset during training camp," Parish said on The Cedric Maxwell Podcast in 2020. "Toughest training camp I've ever been in. I was out of shape, and I'll be the first to admit that because I did not prepare properly. Oooh, it was grueling. I'm not gonna lie."
Parish eventually settled in nicely with the Celtics under Fitch.
McHale, during a 2021 episode of The Cedric Maxwell Podcast, remembered the mild-mannered Parish losing his cool with Fitch during a practice session. McHale said Fitch was very tough on the players and Parish had enough one day.
"When it was your time to have Bill Fitch in your a**, it was not a good time," McHale said. "He would stay on you a couple days in a row. I'd be so happy when he started yelling at you. I'd go, 'thank God. He's off me.'
"I'll always remember it was Chief's turn. All of a sudden Chief goes, 'That's it. That's it. That is motherf***ing it.' And he just kept saying 'that's it.' I was like, oh s***. It was like a volcano was ready to go. And every time — you know how quiet Robert was — he'd go, 'That's it. That's motherf***ing it.' I was like, oh man.
"He went off. We were at Boston Garden. I remember it because Robert just went off. It was like, whoa. Bill and he went and sat in the stands. After that, he did not jump on Robert nearly as much. When Robert got that mad, I was like I've never seen the big fella look like this."
Parish also lost his cool during the 1987 Eastern Conference Finals
During the rivalry with the Detroit Pistons, Parish also let his emotions get the best of him. It was during Game 5 of the Eastern Conference Finals when Boston's big man lost his cool.
The series was physical and heated, and Parish had enough of Pistons center Bill Laimbeer's antics. Laimbeer had taken down Bird with a hard foul in Game 3, forcing benches to clear and a Bird ejection. This time, it was Parish who took down Laimbeer.
While the two centers were in the paint, Parish threw a couple of blows at Laimbeer, sending Detroit's big man to the floor. No foul was called, but it was clear Parish got in a few punches.
"In the heat of the battle, it was the first time I had lost control of my emotions and my temper," Parish told Maxwell. "We had exchanged a few unpleasantries toward one another and a few elbows. I couldn't believe I lost my composure like that. That's the first time ever."
Not many went over to help Laimbeer. No foul was called.
"But like you said, no one helped him, so I don't know what kind of message they were trying to send to him," Parish said. "I guess they had enough of his antics. I don't know what that was all about."