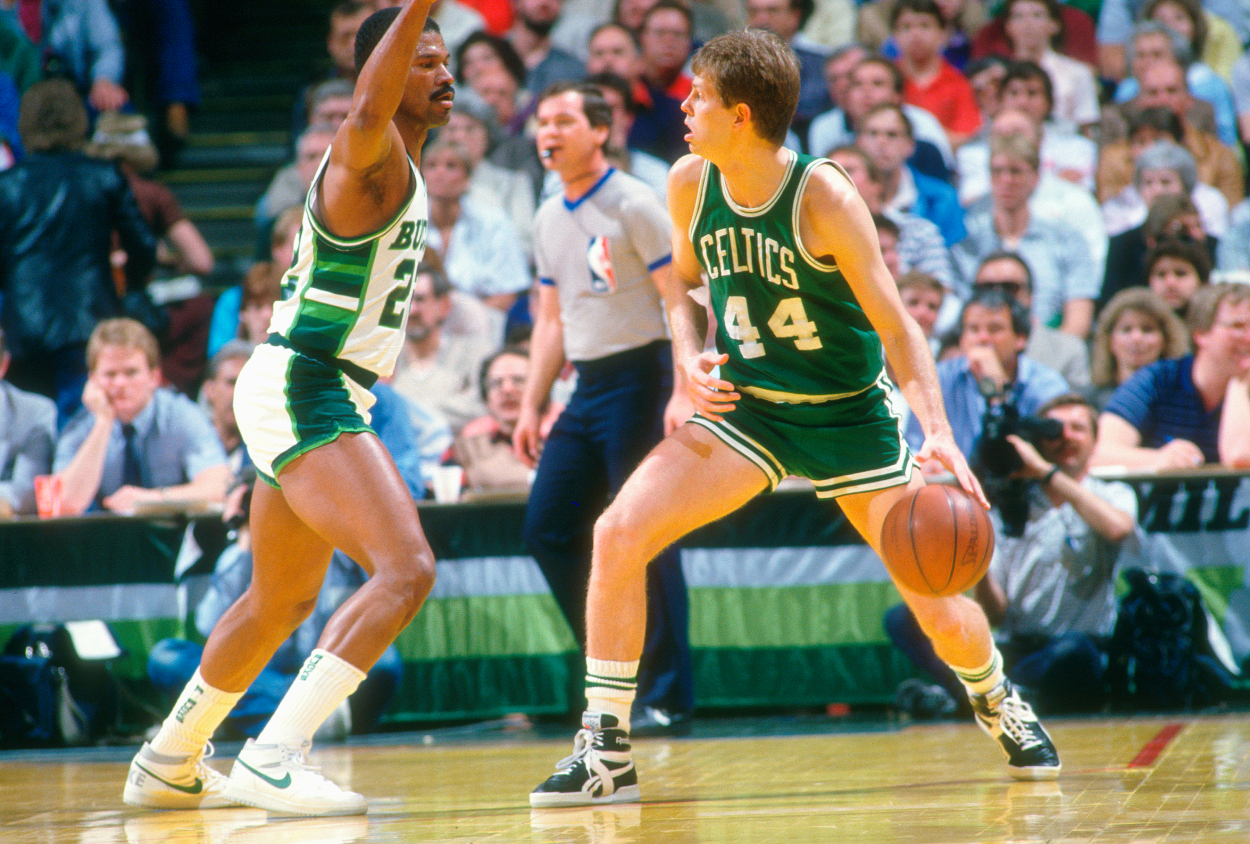 Kevin McHale, Cedric Maxwell Reminisce About a Poor-Shooting Danny Ainge
Danny Ainge took a little heat from Kevin McHale and Cedric Maxwell about his shooting.
During the Boston Celtics run in the 1980s, four future Hall of Famers were in their starting lineup at one point. Larry Bird, Kevin McHale, and Robert Parish made up the frontcourt, while Dennis Johnson was the fourth. The four of them helped guide the Celtics to NBA championships in 1984 and 1986.
Rounding out the starting five during that stretch was Danny Ainge. Ainge was a better-than-average player, who agitated opponents with his pesky play. He was a good shooter, finishing his career at 46.9% from the floor. Somewhere along the line, Ainge must've struggled because McHale and Cedric Maxwell shared some laughs at the expense of Ainge's shooting.
Cedric Maxwell had no hard feelings when Kevin McHale replaced him in the Boston Celtics starting lineup
The Celtics selected McHale with the third overall pick in the 1980 NBA Draft. They acquired that pick and Parish in exchange for the No. 1 pick in the draft and another first-round pick. That draft set the tone for what was to come for the Celtics in the 1980s.
McHale and Parish teamed with Bird and Maxwell to give Boston one heck of a frontcourt. In McHale's rookie season, the Celtics earned the first of their three titles of the decade. McHale started just one game his rookie year, averaging 10 points in 20 minutes. Maxwell averaged 15.2 points and 6.5 rebounds that season and was named NBA Finals MVP.
As the years went on, McHale replaced Maxwell in the lineup. Max wasn't around for Boston's third title of the decade in 1986 because he was sent to the Los Angeles Clippers in exchange for Bill Walton. Walton played a key role as a reserve on the Celtics 1986 championship team.
Despite McHale's resurgence and Maxwell's move to the bench, there were no hard feelings.
"People didn't know just how close you and I were," Maxwell said to McHale on The Cedric Maxwell Podcast in 2020. "People said, well Kevin came in, and once he was there, he took your place, and then you were gone. I said when Kevin emerged into the player he was, I was maybe his biggest cheerleader.
"I loved what he was able to do because I saw a player grow."
Cedric Maxwell and Kevin McHale then took a little dig at Danny Ainge's shooting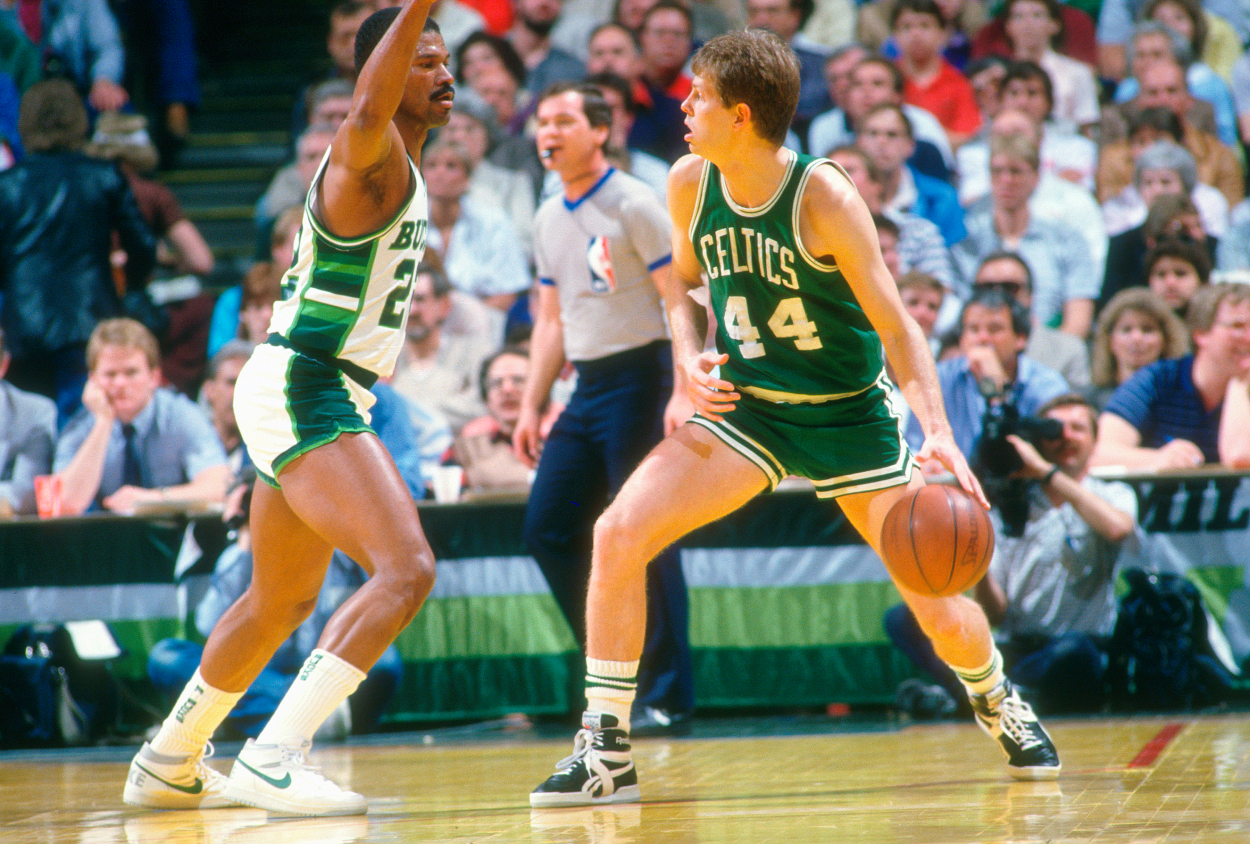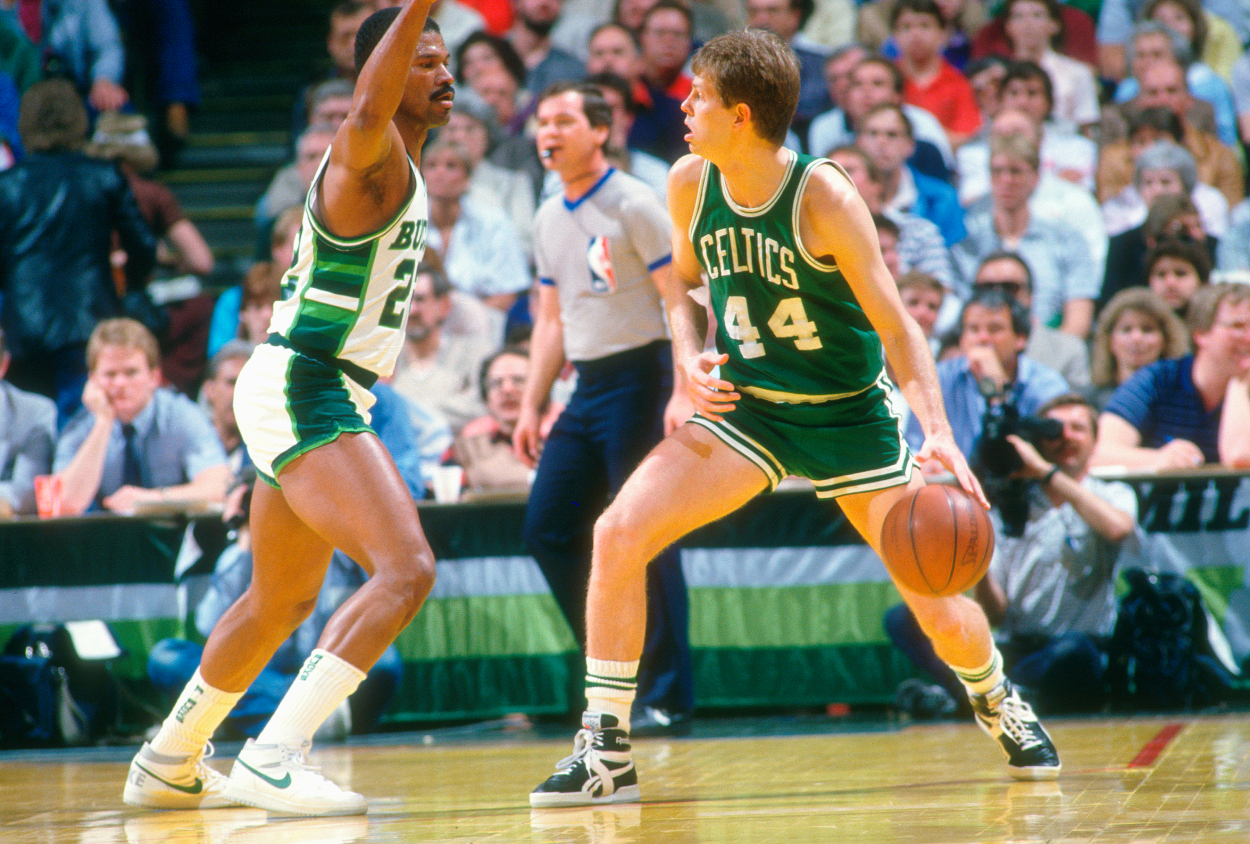 Maxwell and McHale said playing for the Celtics was a blast. Practices were intense, but they also could be fun. The players respected each other but often joked. That continued on Max's podcast when the two took a shot at Ainge and his shooting.
McHale was talking about how supportive Maxwell was to him when he came into the league, but he also said the man people call "Cornbread" was supportive of everyone on the team.
"I remember one day you took Danny — and Danny couldn't make a jump shot to save his ass," McHale said. "You took him and you worked with him. I mean you had him pumped up. You were like, 'Hey, your shot looks great.' He was making shots.
"The first shot he got in off the bench the next game, he hit off the side of the backboard and it went out of bounds. You looked at me and said, 'All that work went down the drain.'"
Max recalled that exact moment.
"It was amazing," he said. "I remember sitting there with Danny and said, 'Danny, what they're going to do is, they don't respect you, so what they're going to do is soon as you pass the ball to me, they're going to double-team me. They know I'm gonna score. I want you to run to a spot and then I'm going to shoot the ball to you in the corner.'
"Exactly what happened. He throws it into me. His man runs down, I throw it out to him and he spots up nicely, hits the side of the backboard and you just looked at me like, 'All that f***ing work you did…'"
McHale and Maxwell also took a shot at little-known Terry Duerod
When it came to joking with teammates, nobody was exempt. Even Terry Duerod, the 12th man on the 1981 championship team, took his lumps. McHale and Maxwell had a little fun at his expense on the podcast.
McHale spoke about his own rookie season and how tough it was getting used to so many quality players with strong basketball sense.
"The unique group of guys we had," McHale said. "The high IQ. When I got there, I called my friends back in Minnesota and said let me tell you something. These dudes are different. They know how to play. Everybody on that team had a really high basketball IQ."
Maxwell interrupted.
"Wait a minute," he said. "Terry Duerod had a high basketball IQ?"
"OK, let me see," McHale answered. "Most guys on the basketball team had a high basketball IQ."
The playing days are over for those Celtics stars, but they're still having fun and joking with each other 40 years later.