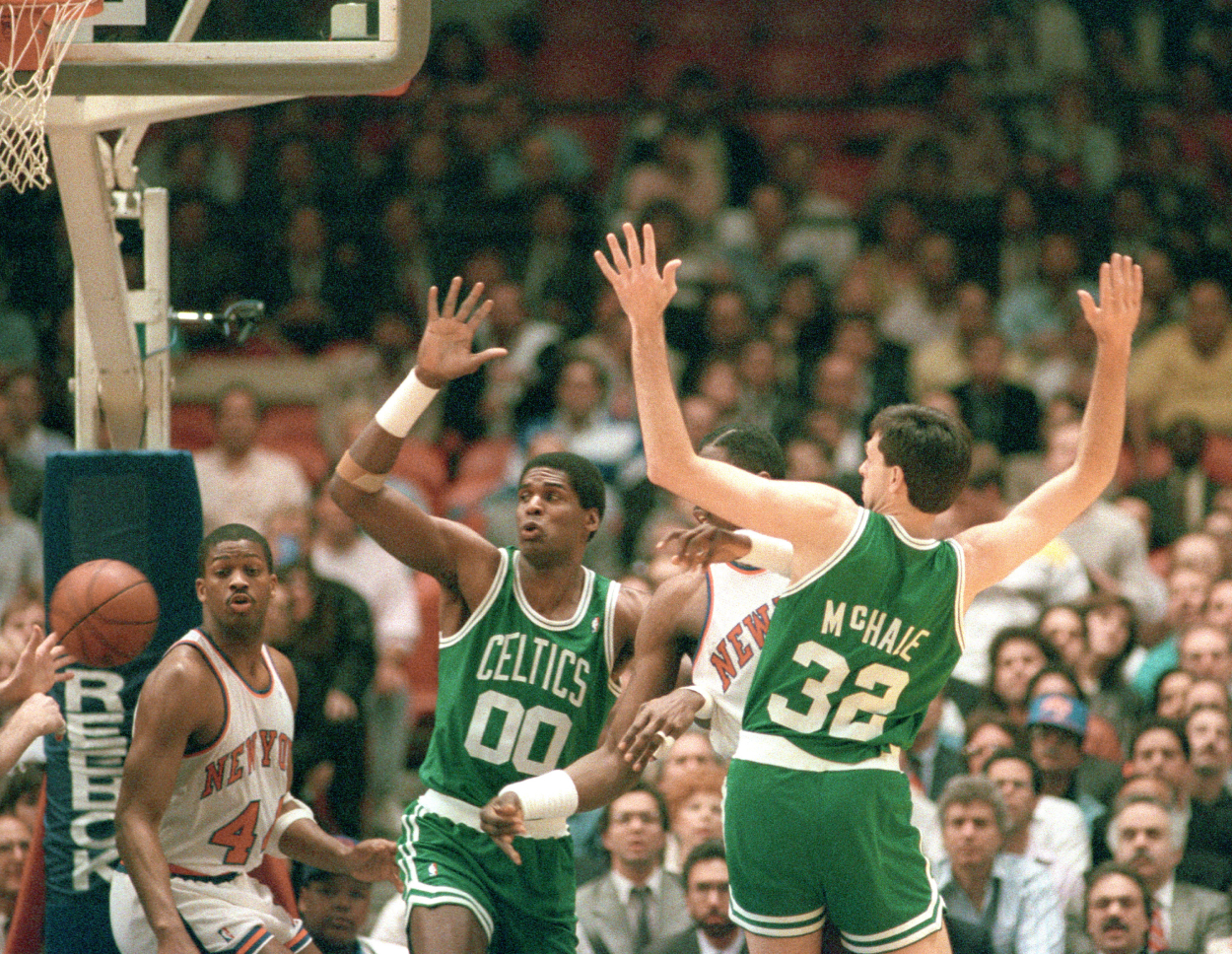 Robert Parish Earned Cedric Maxwell's Respect by Owning up to Flaws on and off the Court
Cedric Maxwell said he respects former Boston Celtics teammate Robert Parish for owning up to his mistakes.
Veteran center Robert Parish came to the Boston Celtics via trade right before the 1980-81 NBA season. The Celtics had the top pick in the 1980 NBA Draft and traded that and another first-round pick to the Golden State Warriors. In return, the Celtics received Parish and the third pick in 1980. They selected Kevin McHale and had the foundation of a frontcourt that arguably might be the best in NBA history.
Parish and McHale joined Larry Bird, the reigning Rookie of the Year, and veteran Cedric Maxwell to form the best frontcourt in the league. Parish originally struggled with his new team as he showed up unmotivated and out of shape.
He regrouped and owned up to those basketball flaws and some of his off-the-court ones as well, earning much respect from Maxwell.
Robert Parish joining the Boston Celtics was a big adjustment for him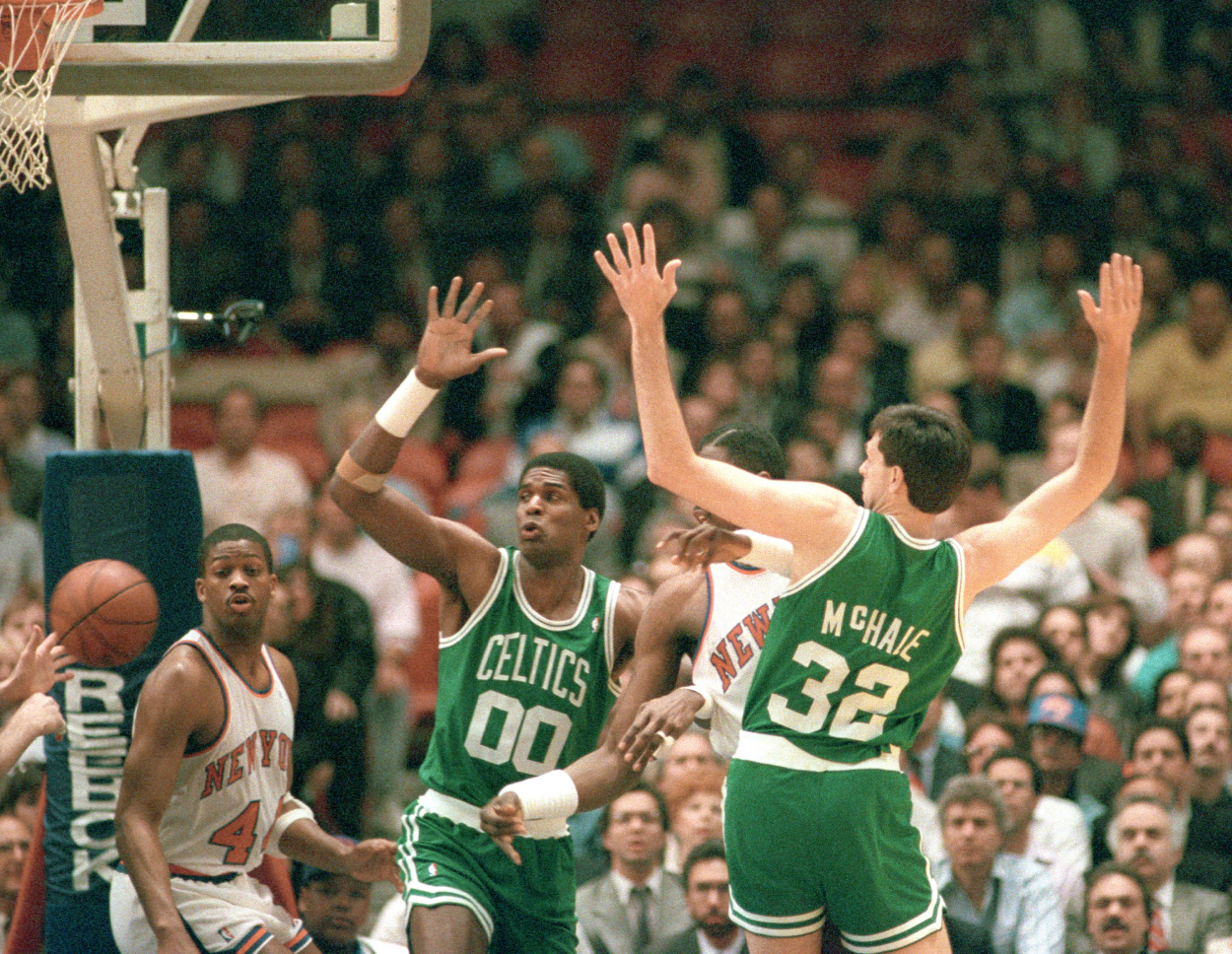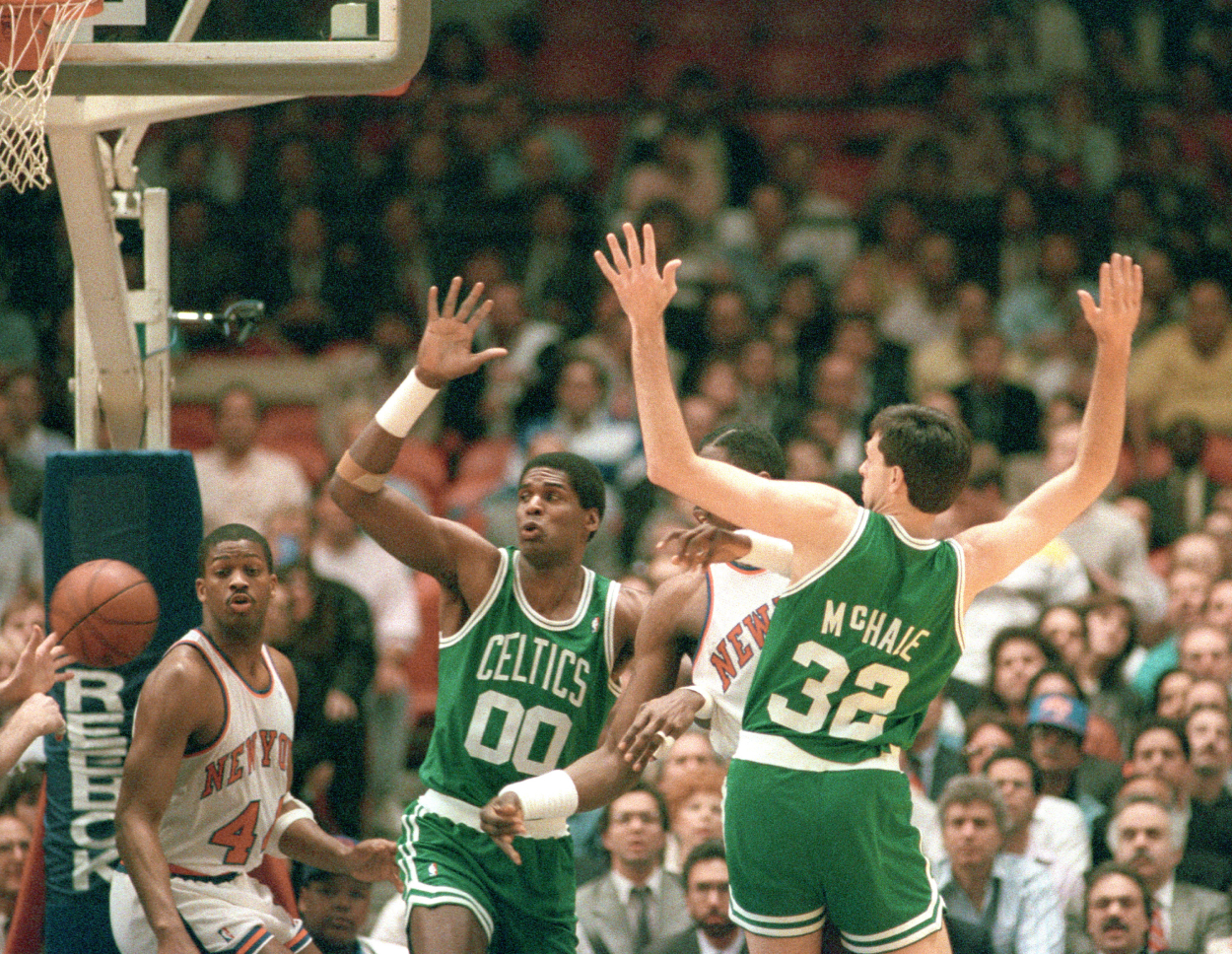 Bird had helped turn the Celtics back into contenders during his rookie season. The year before he suited up for the team, Boston went a dismal 29-53. In Bird's first year, the Celtics upped their win total by 32 games, finishing with a 61-21 record.
Adding Parish and McHale pushed the Celtics into the 1981 NBA Finals, but adjusting to life in Boston wasn't so easy for Parish. Celtics coach Bill Fitch pushed the Celtics during camp, and Parish struggled.
"From day one in training camp, I knew that my career had just changed," Parish said, per NESN in 2012. "When I was at Golden State, everybody pretty much coasted and kind of played themselves into shape. Everybody on the Celtics reported to training camp in shape, except for me, because when I got traded, I basically took the summer off."
He reiterated that on The Cedric Maxwell Podcast in 2020 when he and Max relived those glory days of the Celtics.
"Coach Fitch set the mindset during training camp," Parish said. "Toughest training camp I've ever been in. I was out of shape, and I'll be the first to admit that because I did not prepare properly. Oooh, it was grueling. I'm not gonna lie."
Cedric Maxwell has tons of respect for Robert Parish for owning up to his flaws
Parish knew he made a mistake by showing up to camp out of shape. He learned from it, and it didn't happen again. The former Boston center also had a couple of off-the-court incidents he owned up to. He and Maxwell discussed them, and Maxwell said he had so much respect for the man he nicknamed "The Chief" as Parish never blamed anyone else for his mistakes.
Back in 1993, Parish was charged with possession of marijuana. According to The Los Angeles Times, a drug-sniffing dog detected the marijuana in a FedEx package addressed to him. In 1995, Sports Illustrated reported a much more serious report that stated Parish's ex-wife alleged he abused her, with one incident happening June 2, 1987, in a Los Angeles hotel hours before the NBA Finals.
Parish spoke of the incidents with Maxwell.
"I was at your retirement, and I said I've never been more proud of you, not because of your basketball ability, but when you made mistakes," Maxwell told Parish. "You were the first person to stand up and say, my bad. You did it publicly. Not a lot of people would have done that, and it made me proud to be your friend because you didn't dodge, you didn't duck, you didn't blame somebody else."
Parish said he learned ownership from his parents.
"You make a mistake, be man enough, or woman enough, to admit that you made a mistake," Parish said. "When I got caught with the marijuana, I didn't deny it. I admitted it. The spouse abuse… the reason I never call it spouse abuse is because I never hit my ex, but because I grabbed her, people say it's abuse.
"In my opinion, when you're in a heated argument — you know when you're passionately arguing with someone — and then you put your hands on someone, then it's assault. That's the only reason I don't ever deny assault, even though I don't think it's assault because I just grabbed her and pushed her. Like I said, you should never put your hands on a woman. I've said this over and over again. It was my mistake. I should never have put my hands on her. What I should have done is called hotel security. That would have been the proper way to handle that situation."
Parish said he learned a lot from his mistakes
Parish and Maxwell went on to talk about today's NBA game.
"The top players, the LeBrons the Stephs, Durant, those guys can play in any era," Parish said.
"One thing I've noticed, Cedric, is the centers have more diversity in their games. They just don't do the post-up games like we used to do. Bigs today, they're out on the floor shooting threes, shooting twos. The reason I don't complain about the bigs today, Cedric, is because they still do big-man things. They still rebound, they still block shots, they still rim-protect, and they still run the floor in the transition game."
But then Parish changed the subject and went back to speaking about his faults, saying how much he learned from them.
"Cedric, taking you back to all my transgressions, one valuable lesson that I learned is that it is not just about you," he said. "It's you, friends, your family, your teammates, your organization, the fans. It affects a lot of people. That's a realization that hit home to me.
"After my incident with the marijuana, I really watched what I said and did. Everyone was very supportive, but you could see the hurt. That's when I realized, you know Robert, it's not just about you. Your missteps are impacting a lot of people."