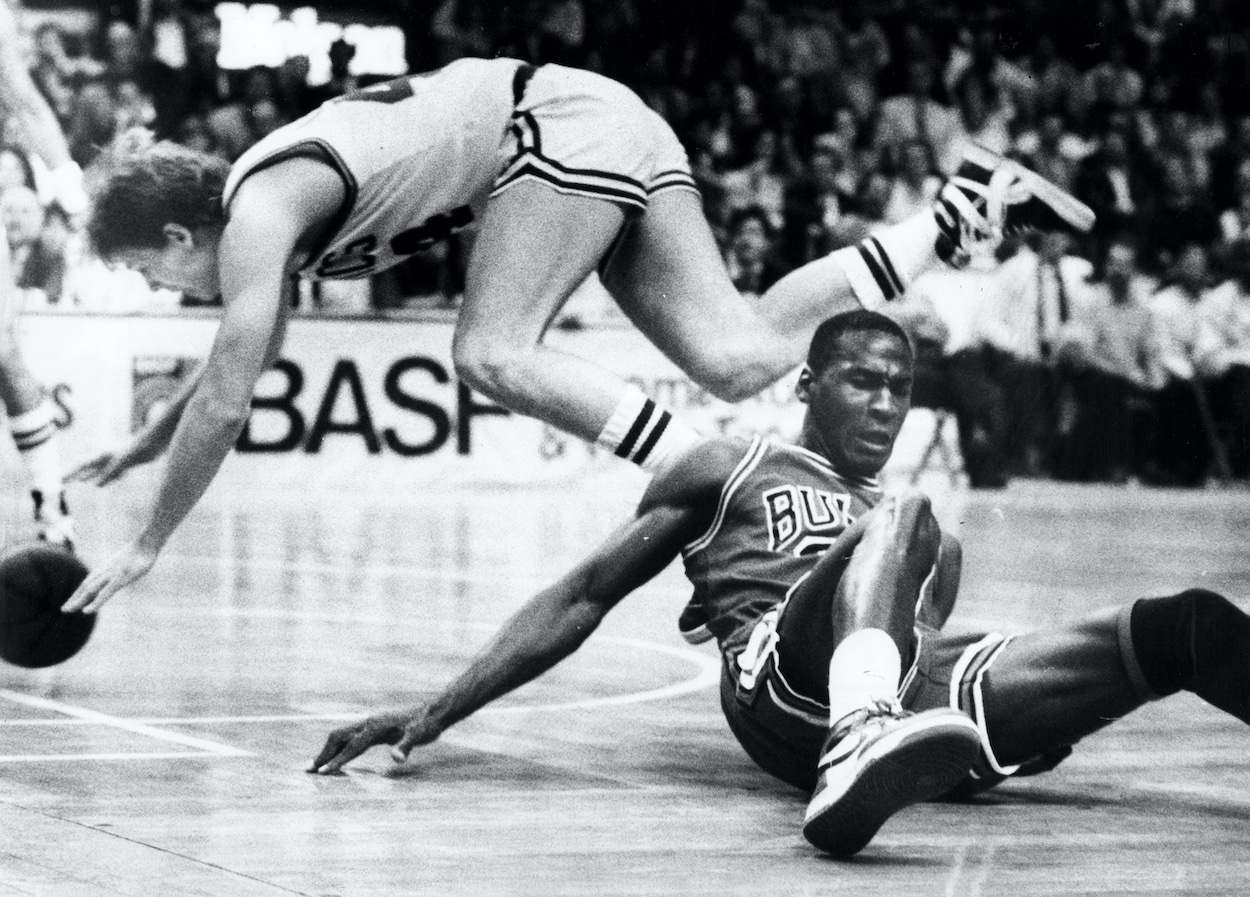 Danny Ainge Feared Only 1 NBA Player More Than Michael Jordan
Danny Ainge couldn't stand playing against Andrew Toney.
Michael Jordan was the most feared competitor to ever come through the NBA. Every player who ever competed against him would likely agree with that statement. Well, every player except Danny Ainge.
Ainge, who played with the Boston Celtics for eight of his 14 years in the NBA, competed against Jordan's Chicago Bulls teams for a decade, but he was more scared of a Philadelphia 76ers guard who made just two All-Star teams and averaged 15.9 points per game in his career.
That man was Andrew Toney, otherwise known as the "Boston Strangler."
Andrew Toney was nicknamed the "Boston Strangler" because he tortured the Celtics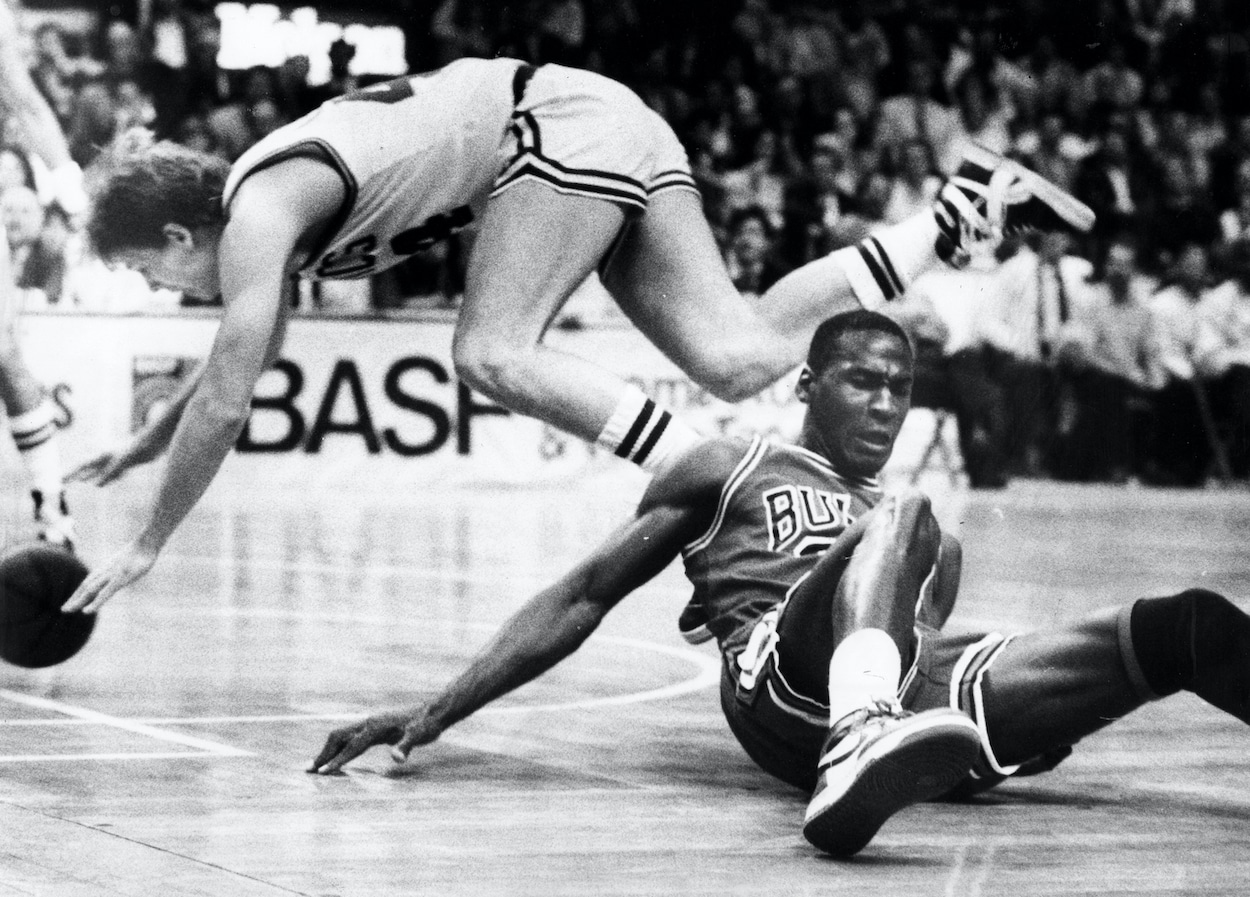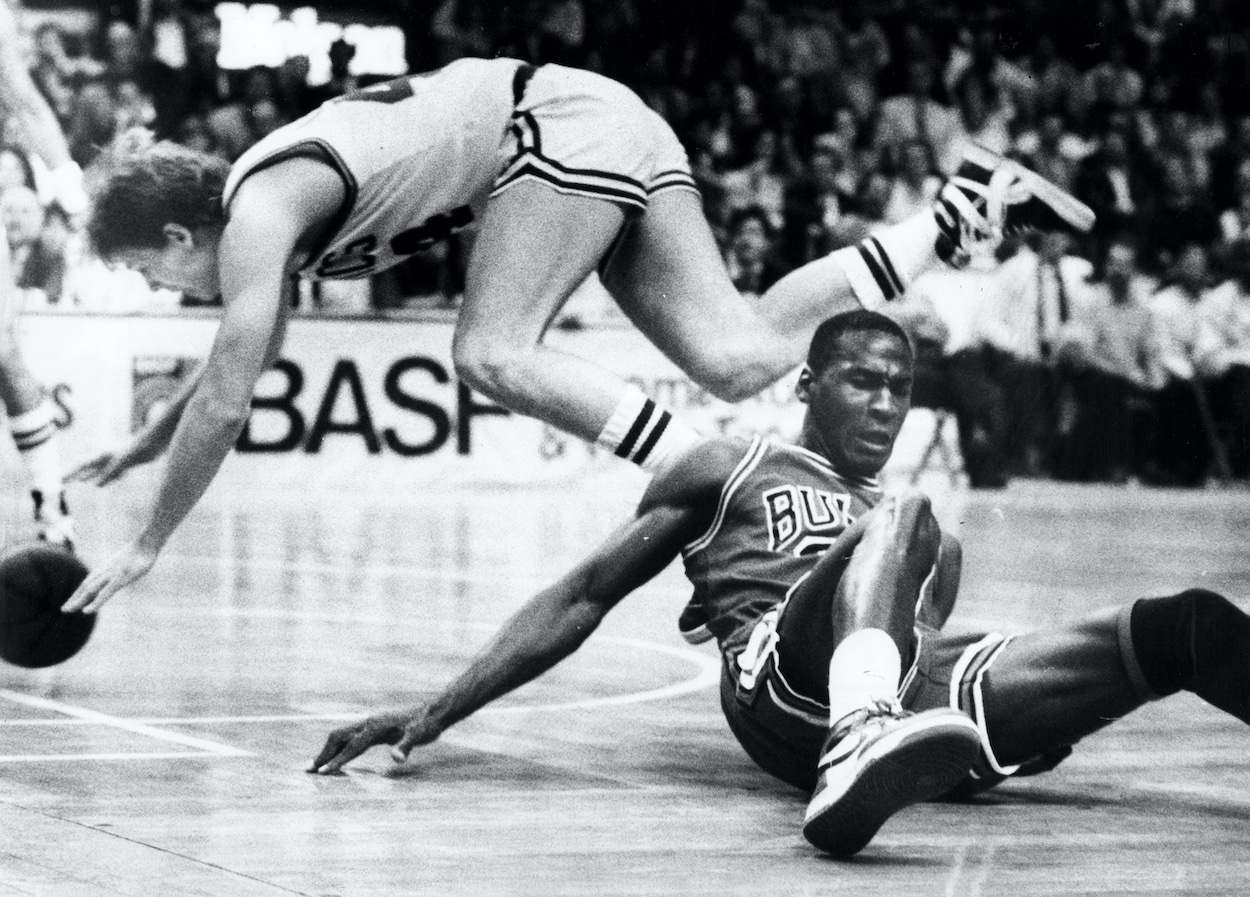 When you think about the heated rivalry between the Celtics and 76ers in the 1980s, the first names that come to mind are normally Larry Bird, Kevin McHale, Julius Erving, and Charles Barkley. But Andrew Toney was an underrated piece of the Eastern Conference rivalry for years.
Toney didn't have a Hall of Fame career like those other players. He averaged a modest 15.9 points per game throughout his eight-year career and was named an All-Star just twice, in 1983 and 1984. The shooting guard played like a superstar whenever the Sixers faced off against the Celtics, though.
Most notably, Toney scored a game-high 34 points in Game 7 of the 1982 Eastern Conference Finals to knock Boston out of the playoffs. He was also the leading scorer in Game 2 (30) and Game 4 (39) of the same series.
In three playoff series against the Celtics, Toney averaged 19.8 points per game. For whatever reason, the Alabama native always turned it on whenever he faced off against the Celtics, and that's where his famous "Boston Strangler" nickname comes from.
Danny Ainge feared Andrew Toney more than Michael Jordan
Danny Ainge competed against both Toney and Jordan during his 14-year career, and although MJ is regarded as one of the most feared competitors and winners in sports history, Ainge was more scared when he had to go up against Toney.
"I feared Andrew Toney even more than Michael Jordan," Ainge once said, via a Twitter video posted by Ball Is Life in 2020. "He was not just a great scorer, but a guy that wanted to beat you up and score. He had an assassin mentality."
Not only did Toney strike fear into Ainge's bones, but he was also the subject of multiple nightmares years after he retired in 1988.
"He was the toughest guy I ever guarded," Ainge told The Baltimore Sun in 1991. "I still talk about him all the time, and I was telling the guys in Portland about him last week. I still wake up in the middle of the night screaming his name."