De'Anthony Melton: Everything You Need to Know About the Newest Philadelphia 76ers Guard
What does De'Anthony Melton bring to the 76ers?
The Philadelphia 76ers didn't make a single pick in the 2022 NBA Draft, but they still had a productive night thanks to their trade to acquire former Memphis Grizzlies guard De'Anthony Melton. The 24-year-old should step in as an immediate bench contributor and become a fan favorite in Philly in no time.
Here's everything you need to know about Melton and how he fits in with this Sixers roster.
76ers trade for De'Anthony Melton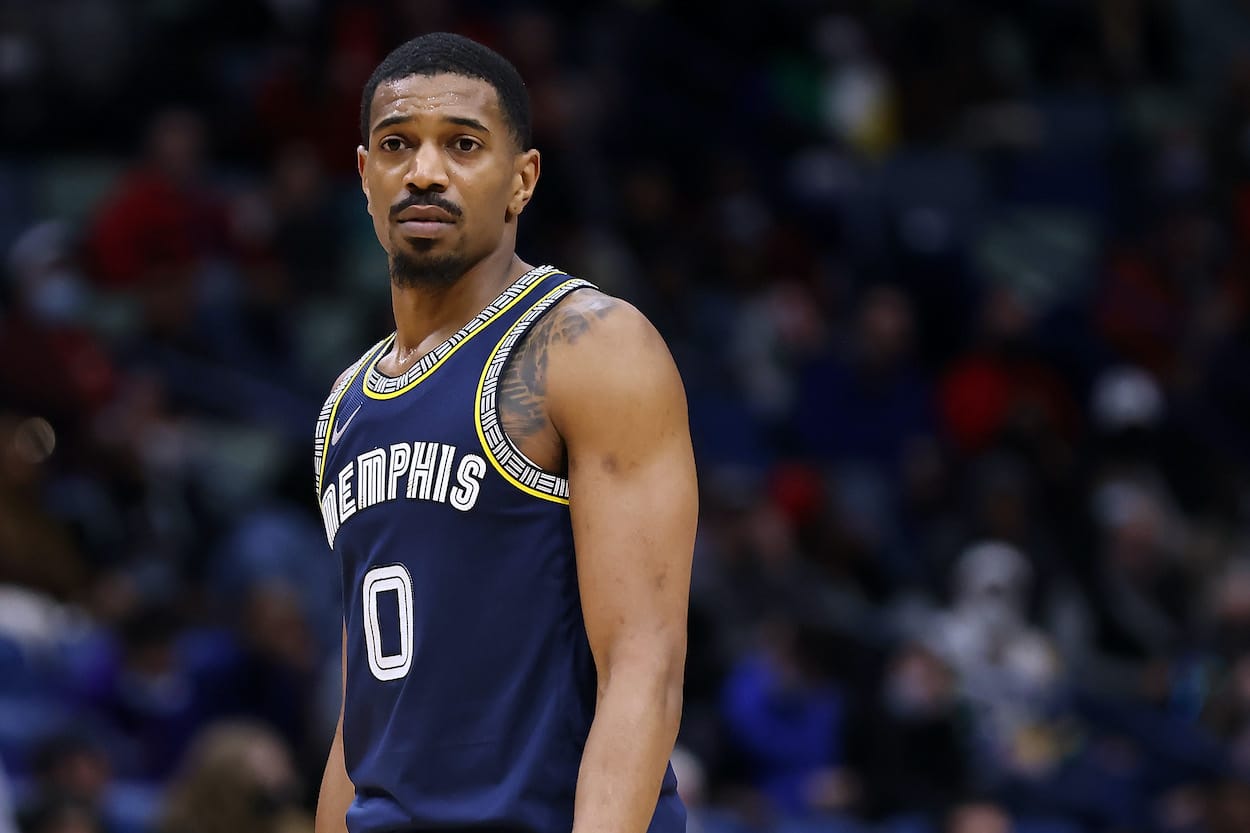 Most 76ers fans were excited to see what president of basketball operations Daryl Morey had in store for the 2022 NBA Draft. Philadelphia entered the night with the 23rd overall pick, which is right around where the Sixers landed Tyrese Maxey just a few years ago.
But Morey didn't end up making a selection at 23. Instead, he traded the 76ers' only draft pick and Danny Green to the Grizzlies for Melton. Philly decided not to trade back into the draft, so Melton turned out to be the only addition of the night.
It's not exactly a sexy pickup, but it's just what the Sixers needed heading into a crucial 2022-23 season.
What will De'Anthony Melton bring to the Sixers?
Melton may not be a household name in the NBA, but Sixers fans are going to love this guy.
Firstly, Melton brings a much-needed shooting threat to a bench that greatly needed one. The guard shot 37.4% from three last season and 41.2% the season before that. He thrives in catch-and-shoot situations, but he's capable of creating his own shot and blowing past defenders in isolation. When he does get to the rim, he has plenty of athleticism to rise up over rim-protectors and finish in traffic. Get ready for some highlight dunks next year, Sixers fans.
Even more importantly, Melton will provide a steady defensive presence that Philly's bench has lacked outside of Matisse Thybulle. He's not on Thybulle's level as a disruptor, but Melton averaged 1.4 steals last year in just 22.7 minutes per game. He's certainly not the defensive target Furkan Korkmaz and Georges Niang have become, and he has a more polished offensive game than both players.
At just $8 million per year for the next two seasons, Melton is also a cheap addition the Sixers didn't have to give up much to get. Morey deserves an A+ for landing a young, proven bench contributor the 76ers needed to add this offseason.
Like Sportscasting on Facebook. Follow us on Twitter @sportscasting19.