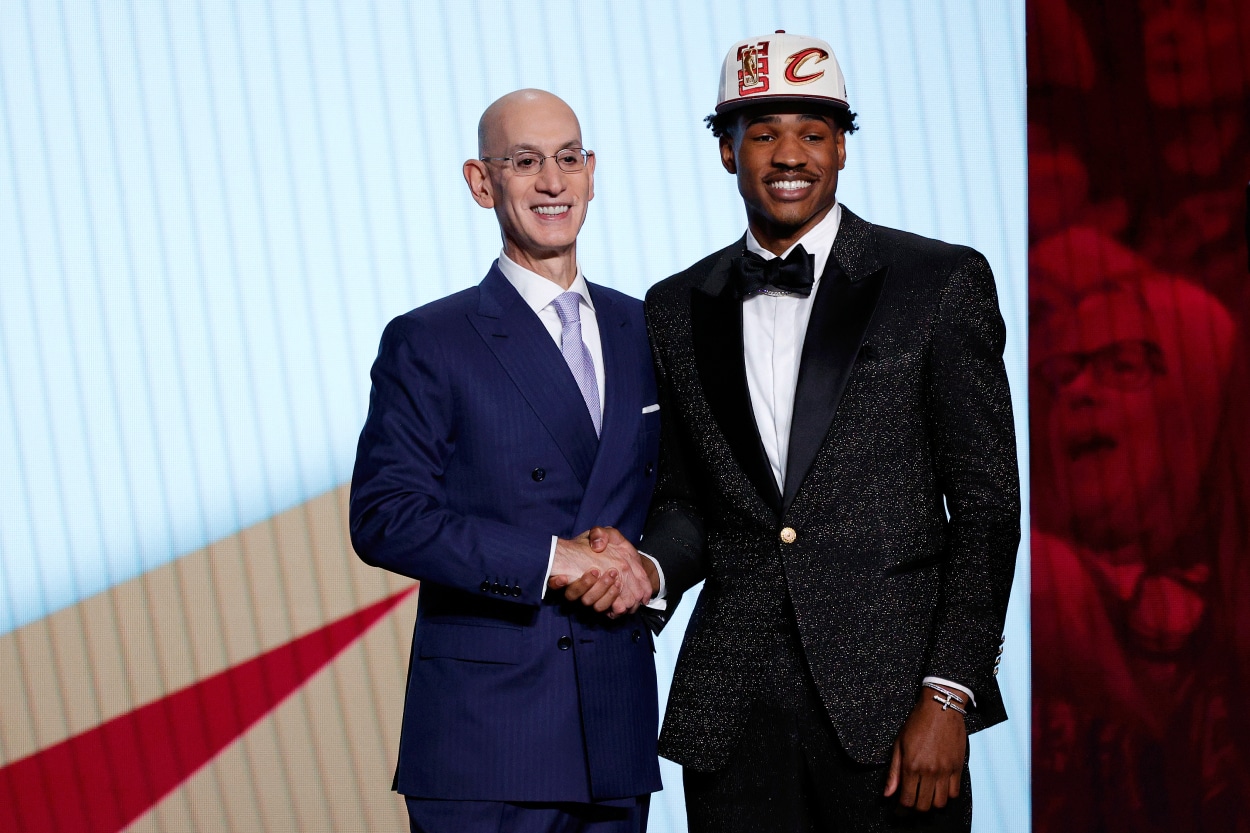 Cleveland Cavaliers Get a Step Closer to Title Contention With Ochai Agbaji Pick in 2022 NBA Draft
The Cleveland Cavaliers selected former Kansas Jayhawks star Ochai Agbaji in the 2022 NBA Draft, and the move brings them even closer to title contention.
Whenever you're discussing the NBA's hottest young teams, you'll need an ice pack once you get to the Cleveland Cavaliers. Their young core consisting of Darius Garland, Jarrett Allen, and Evan Mobley can become a legit big three in the coming years and has a chance to win games in The Land for quite some time.
But the Cavs still have holes they need to fill. They addressed one of those weaknesses at the wing position in the 2022 NBA Draft by selecting Ochai Agbaji at No. 14 overall.
And the move has potentially put them one step closer to title contention.
Ochai Agbaji brings the Cavs closer to title contention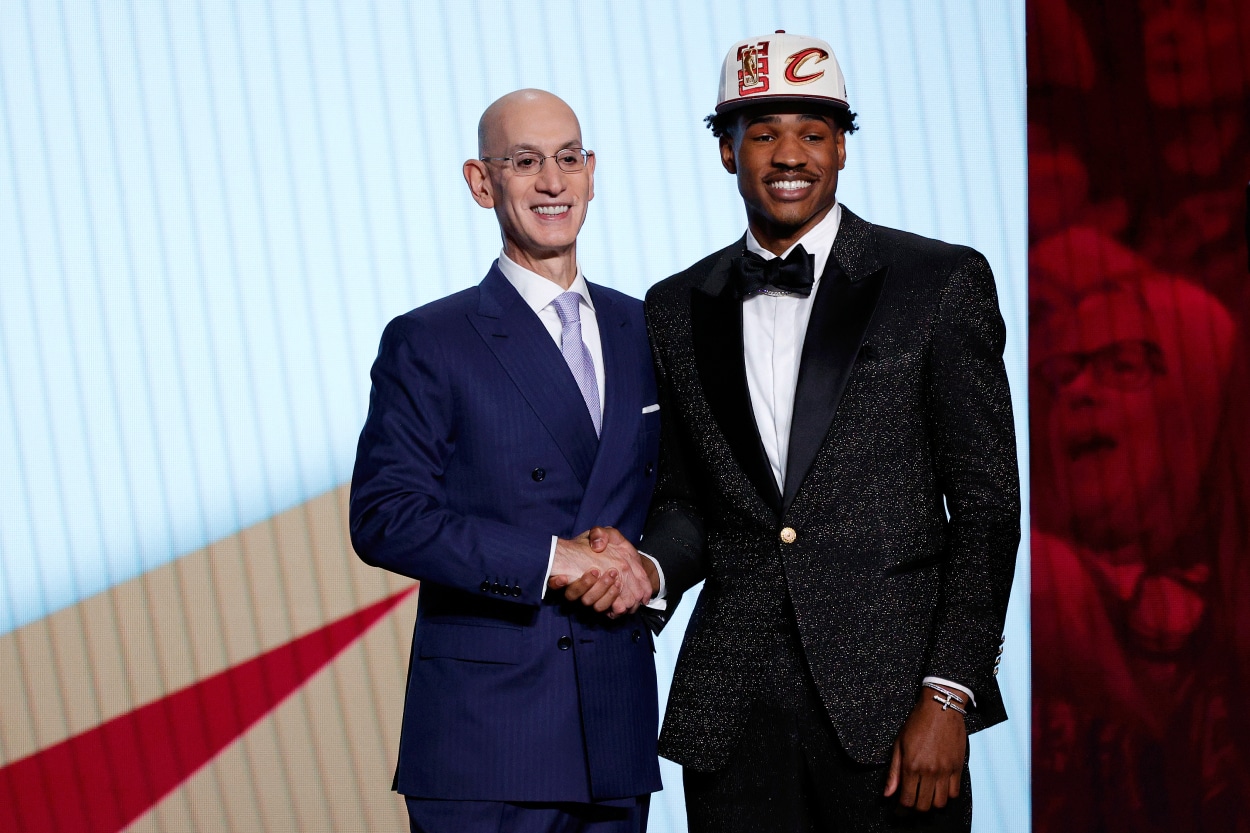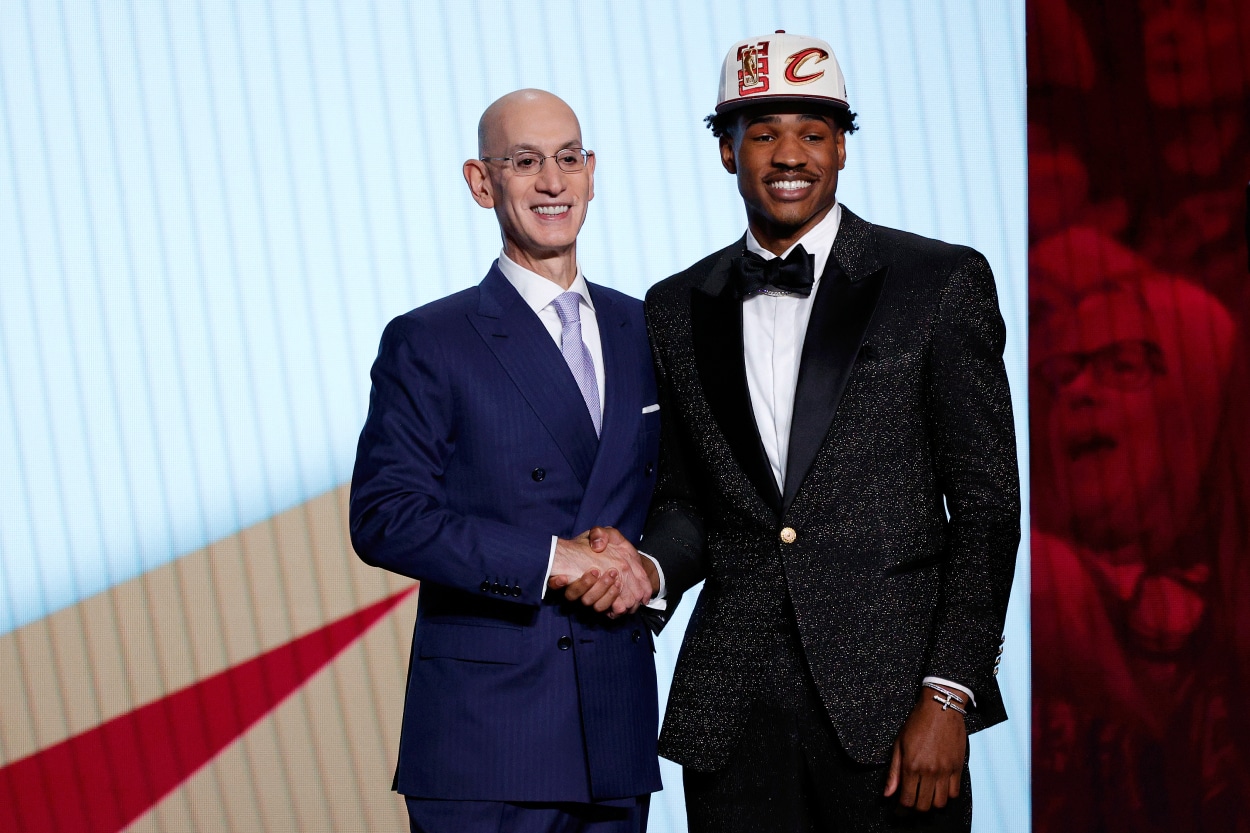 The Cavaliers have plenty of talent. Point guard Darius Garland earned an All-Star selection in 2021-22, while Jarrett Allen was an All-Star at center. Evan Mobley was in the thick of the Rookie of the Year race, and big men Lauri Markkanen and Kevin Love also had meaningful roles on the team.
That's not to mention Collin Sexton and Caris LeVert. The former has been a tremendous scorer during his career but only appeared in 11 games last season due to injury. LeVert, on the other hand, has a knack for scoring the basketball as well. But both men (assuming Cleveland re-signs Sexton this summer) are more two-guards than small forwards, and neither are considered 3-and-D wing players.
That's where Ochai Agbaji will come in. He will fill a glaring hole at that wing position, and he has a chance to do it right away.
Agbaji, one of the most polished players in the draft considering he was a late bloomer at Kansas and is 22 years old, had already made a name for himself prior to last season due to his defense. His large frame at 6 feet, 5 inches, and 210-plus pounds helped him average 1.2 and 1.1 steals in 2019-20 and 2020-21, respectively.
However, his offensive game grew tremendously between his junior and senior seasons. Agbaji went from averaging 14.1 points in 2020-21 to 18.8 last season, en route to his Big 12 Player of the Year Award. He also improved his shooting, making 40.7% of his long-range attempts, and he played a significant role in the Jayhawks winning the national championship.
The Cavs needed a shooter. They tied for just the 20th-most three-pointers per game in 2021-22. Agbaji's skill from deep, paired with his abilities on defense (which aligns with Cleveland's defensive-minded approach), can help improve a couple of the Cavaliers' biggest weaknesses. And they shouldn't have to wait for him to develop.
Cleveland was tied for the third seed in the Eastern Conference at the All-Star break last season, but a flurry of injuries resulted in them later losing in the NBA Play-In Tournament. J.B. Bickerstaff's team can plug Agbaji in immediately, and the Consensus All-American's championship pedigree can help it contend for a top playoff seed in 2022-23.
The Cavaliers were among the most fun young teams to watch this past season. Now, their recent move has them one step closer to title contention.
Stats courtesy of Sports Reference and Basketball Reference