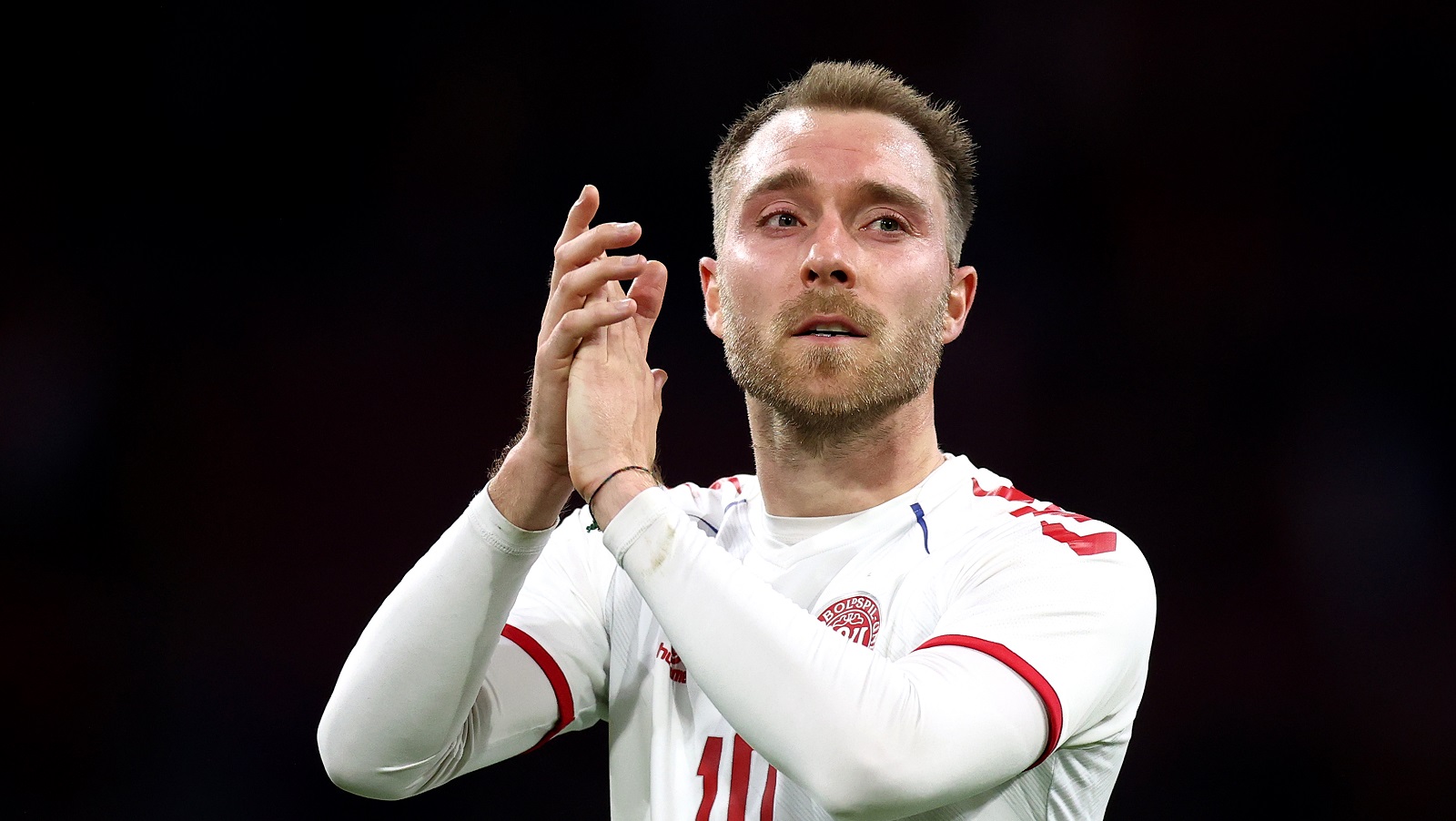 Denmark's Christian Eriksen Scores In First International Soccer Match Since Cardiac Arrest
Christian Eriksen nearly died on a soccer pitch in Denmark in June 2021. On Saturday, he made his return to international competition and scored a goal.
You can consider voting for the comeback story of the year to be complete. Danish soccer star Christian Eriksen took care of that the first time he touched the ball during a friendly match against the Netherlands.
"I was gone from this world for five minutes," Eriksen told the BBC in an interview recalling his near-death experience on a soccer pitch in June 2021.
On Saturday, he overshadowed the Dutch side's convincing victory with a goosebumps-inspiring moment.
Christian Eriksen nearly died during a game televised around the world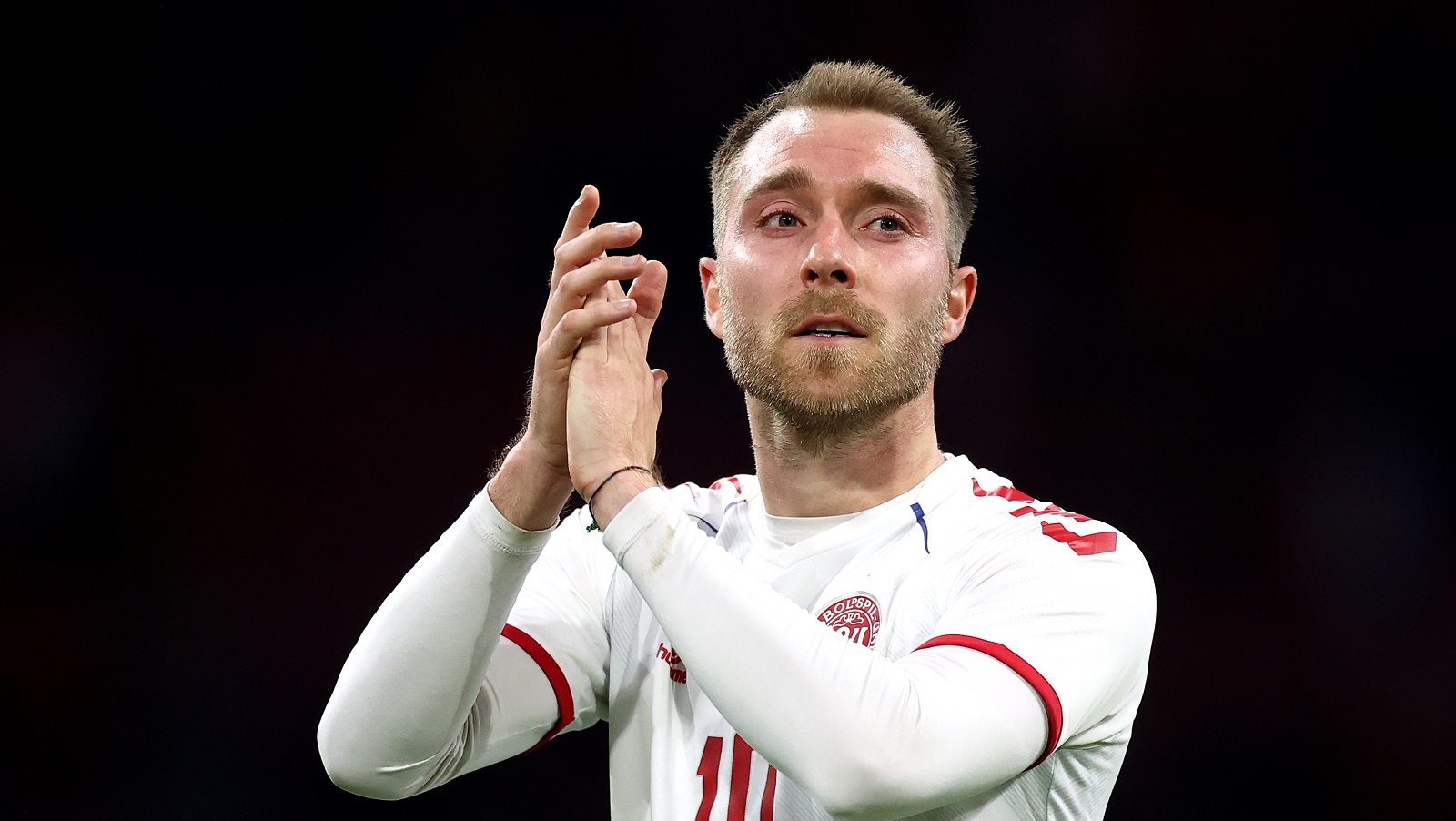 When Christian Eriksen last stepped onto the pitch to represent Denmark, he nearly died during a UEFA Euro 2020 game against Finland on June 12, 2021. Eriksen collapsed shortly before halftime and nearly died on the field during a game shown on TV around the world.
Motionless on the field near the end line, Eriksen suffered cardiac arrest. Medics on the field restored his heartbeat, allowing him to be transported to a hospital. Three days later, Eriksen posted on social media, announcing that he was resting comfortably. On June 18, he underwent a surgical procedure and awoke with an Implantable Cardioverter Defibrillator (ICD) in his chest.
While the device gave Eriksen a measure of assurance that he would not experience a repeat of the near-tragedy, his soccer future was uncertain. The Italian Serie A does not allow ICDs, so that brought an end to his career with Inter Milan.
However, Brentford of the English Premier League offered a short-term contract, and Eriksen returned to high-level action in February, 259 days after the incident in Copenhagen.
Christian Eriksen scores in return to international soccer
Denmark and the Netherlands have qualified for the World Cup tournament in Qatar beginning Nov. 21, and both sides are using remaining international windows this spring and summer to pick up friendlies to keep players sharp and evaluate potential roster changes. The national teams played Saturday, with the host Dutch side coming away with a 4-2 victory.
However, there was an emotional moment two minutes after Eriksen came on as a halftime substitute. The first time Eriksen took possession, he one-timed a bullet past goalkeeper Mark Flekken to pull the Danes within 3-2. It was his first goal in any game since May 2021 while playing in the Italian League.
"I felt very welcome (by the Dutch fans)," Eriksen told Sky Sports. "I've been here before for many years. So, of course, they know me. But it was a very heart-warming reception for sure. I was happy the ball came to me and, of course, it was a lovely finish. To start the comeback in international football like this was the perfect way.
"I'm looking forward to playing at the Qatar World Cup but there are a lot of games in between and I'm focused on them."
Impressive medical technology paved the way to playing again
Christian Eriksen is likely the first World Cup-caliber player to return to action with an Implantable Cardioverter Defibrillator, which can restart the heart after a cardiac arrest, the BBC reported. Such episodes are rare in young, fit athletes, and the underlying cause is typically genetic or the result of heart damage caused by illness. Eriksen said there was no history of a heart condition like this in his family.
The ICD, about half the size of a small cellphone, sits beneath the skin or the muscle in the chest. Batteries last up to 10 years and can be replaced in a relatively simple procedure.
We call it a shock box," said London cardiologist Dr. Michael Papadakis. "It looks after your rhythm and, if it detects a very fast, life-threatening irregularity, it will shock you out of it and jump-start the heart."
Strenuous physical activity was considered off-limits for people fitted with ICDs until a Yale University study released in 2015.
"It's a good thing from a bad thing that happened," Eriksen said. "People are now more acknowledging and more capable of being able to save someone. So, I hope it's turning into something positive that will save a lot of people who are in the same situation as me."
Like Sportscasting on Facebook. Follow us on Twitter @sportscasting19.