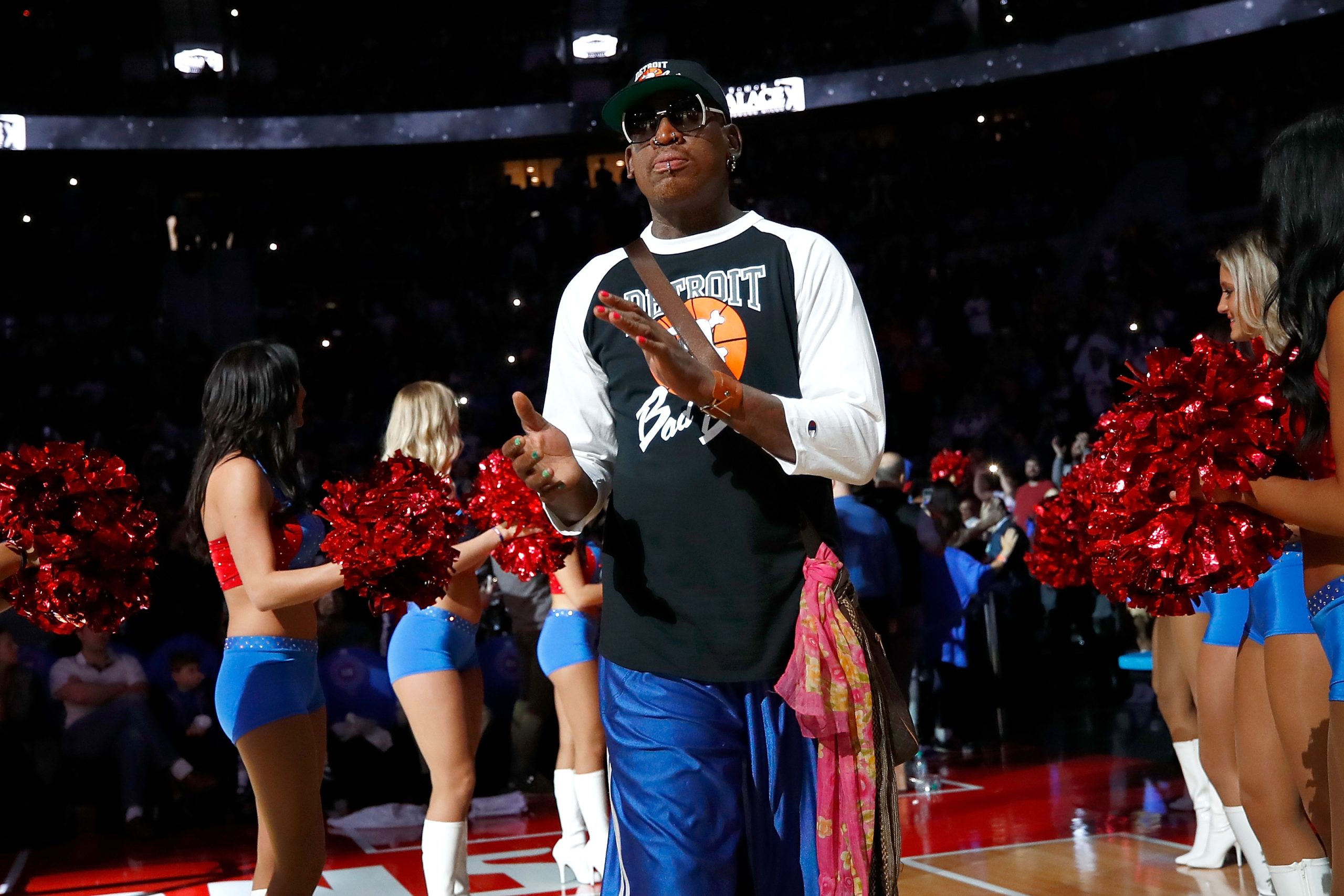 Dennis Rodman Used His Sisters for Basketball Motivation After They Continuously Embarrassed Him on the Court: 'I Couldn't Beat Them'
Dennis Rodman was always embarrassed by his two sisters on the basketball court.
Dennis Rodman was a late bloomer. Playing basketball professionally was never a thought when he was younger. Even fours years before the Detroit Pistons selected him in the second round of the 1986 NBA Draft, he couldn't beat his sisters on the court. Rodman used his two sisters as motivation to get better, and it helped trigger his Hall of Fame NBA career.
Dennis Rodman blossomed at Southeastern Oklahoma State University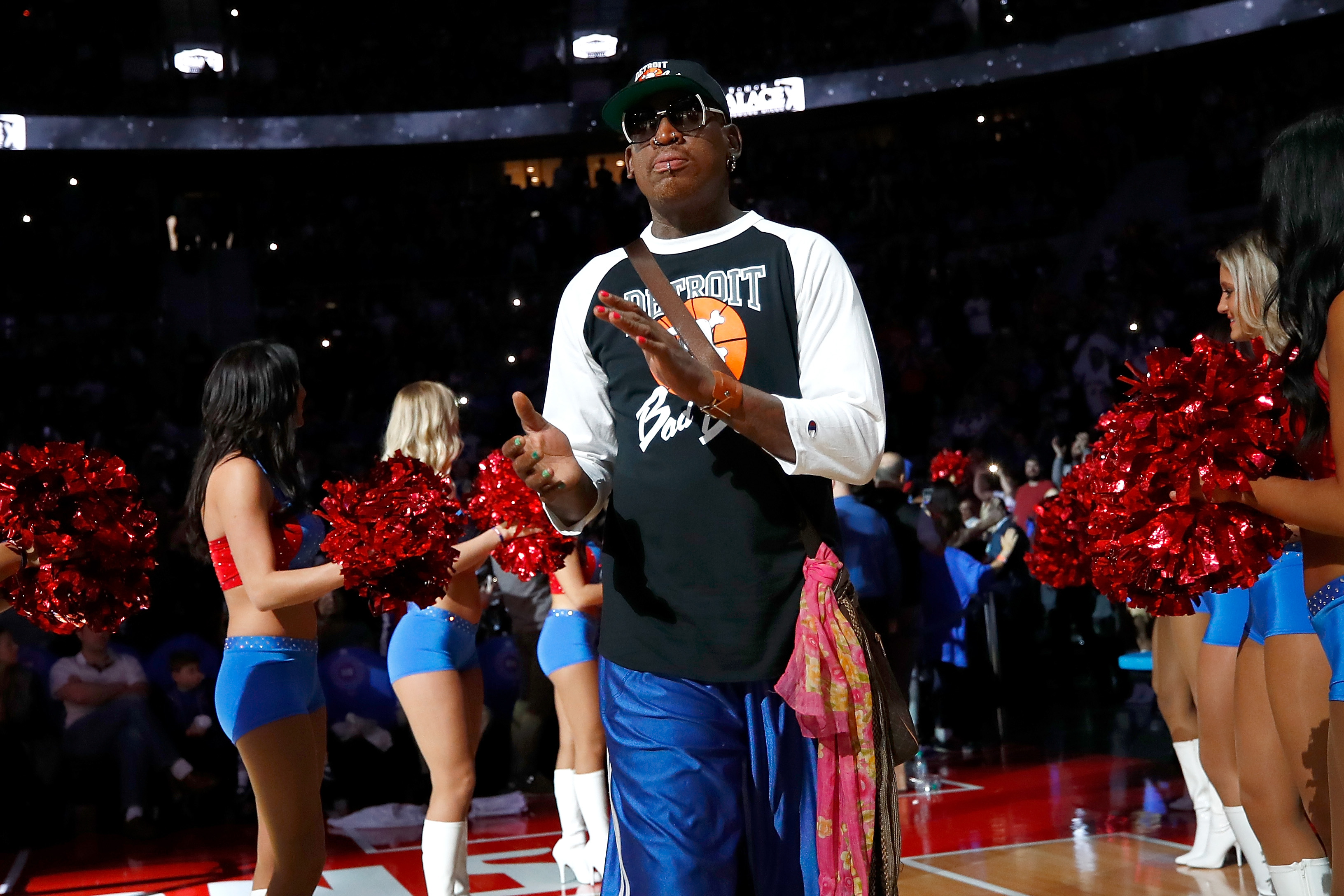 When Rodman finished high school, he wasn't even six feet tall. At South Oak Hill High School in Texas, Rodman wasn't considered an athletic standout. After graduating, he took a job as an airport janitor. Rodman said he grew 10 inches in two years and decided to give basketball another chance.
He enrolled at Cooke County College after the coach was given a tip by a friend of the Rodman family regarding the sudden growth and interest in playing basketball again. In his only semester there, he averaged better than 17 points and 13 rebounds before becoming academically ineligible.
Rodman transferred to Southeastern Oklahoma State University, where he became a star. He was a three-time NAIA All-American, averaging 25.7 points and 15.7 rebounds over his career.
In 1986, he led his team to the NAIA semifinals and poured in 46 points while grabbing 32 rebounds. He attended a pre-draft camp for NBA prospects and caught the attention of the Pistons, who selected him in the second round with the 27th overall pick.
Dennis Rodman used his sisters' basketball success as motivation
It was only four years before the Pistons gave Rodman life in the NBA that he had no desire to continue playing basketball.
"If you could only have been with me four years ago, you would have seen the kind of person I was," Rodman said after being taken by the Pistons, per United Press International. "I was kind of lazy. I figured I'd just work or do something."
While he wasn't doing much of anything, his sister, 6-foot-3 Debra, starred at Louisiana Tech and then played professionally for the Dallas Diamonds before playing overseas. His other sister, 6-foot-1 Kim, played basketball at Stephen F. Austin.
Growing up, Rodman, even with the help of a friend, couldn't beat his sisters in two-on-two games.
"I couldn't beat them," Rodman said. "They'd take me and a friend of mine out and beat us all the time. I finally decided one day if they could do it, I could do it."
That moment was the beginning of his illustrious hoop career.
Rodman went from lazy to one of the hardest-working players in the NBA
Rodman had one of the most impressive NBA careers ever. Although he had the massive growth spurt, he only stood 6-foot-8, undersized for most NBA forwards. He was also on the thin side at 210 pounds.
Despite being undersized by NBA standards, Rodman battled his way against much bigger and stronger players. He spent many nights diving for loose balls and outhustling players for rebounds. He even spent time in the film room or watching players during warmups to see how their ball rotated so he could get a better feel on which way the ball would bounce off the rim.
It all led to success for the man called The Worm.
For seven straight seasons, he led the NBA in rebounding. During that stretch, he never had a season where he averaged fewer than 14.9 boards. In his 14-year career, Rodman averaged 13.1 rebounds and was a member of five championship teams. He was inducted into the Naismith Memorial Basketball Hall of Fame in 2011
Not bad for a lazy guy who was constantly embarrassed by his sisters on the basketball court.