Denny Hamlin Exploring Potential Purchase of Professional Franchise in Sport Outside of NASCAR That Is Exploding in Popularity
Denny Hamlin is known for his skills on the race track, winning 48 times, including three Daytona 500s. More recently, the Joe Gibbs Racing driver has revealed his business acumen, launching 23XI Racing in 2021 with NBA Hall of Famer and friend Michael Jordan.
The 42-year-old driver recently shared with reporters that he's not just content with NASCAR team ownership, but is exploring the potential of purchasing a franchise in another sport exploding in popularity across the nation that has also caught the attention of numerous other well-known athletes and entertainers – pickleball.  
Denny Hamlin becomes co-owner of 23XI Racing
Denny Hamlin and Michael Jordan have been longtime friends and business associates, the driver being a part of the Jordan Brand since 2011. In 2021, the pair took their relationship to the next level with the formation of 23XI Racing.
Since that announcement, Hamlin, who is intricately involved in the team operations, has overseen an organization that has gone from scratch to a three-time winner in the Cup Series in just two seasons and a contender on a regular basis. Impressive stuff. 
And the team is continuing to expand, adding a third ride that Travis Pastrana filled in the Daytona 500, and as the co-owner said, is being made available when Kurt Busch is medically cleared and able to return to the team on a part-time basis. 
Hamlin expresses interest in purchasing professional pickleball team
Speaking of expansion, Hamlin is looking to add to his business portfolio. He recently admitted as much to reporters before the Daytona 500 when asked about his plans for the now-happening West Coast Swing (Fontana, Las Vegas, Phoenix), which included playing pickleball, the sport exploding in popularity that is an offshoot of tennis, badminton, and ping pong. 
"I actually have been looking to purchase a stake in one of the professional teams," Hamlin admitted. "It's really kind of exciting from my standpoint. It's like tennis, only it's better for my shoulders. Anything that's better on my joints is a little bit better and I appreciate. 
"It's fun. All my golfing buddies, we really can't golf in the winter time. It's great for us to be able to do it indoors, which is a blast. We love doing it. We do it at least once a week."
Numerous big-name athletes and celebrities buying into pickleball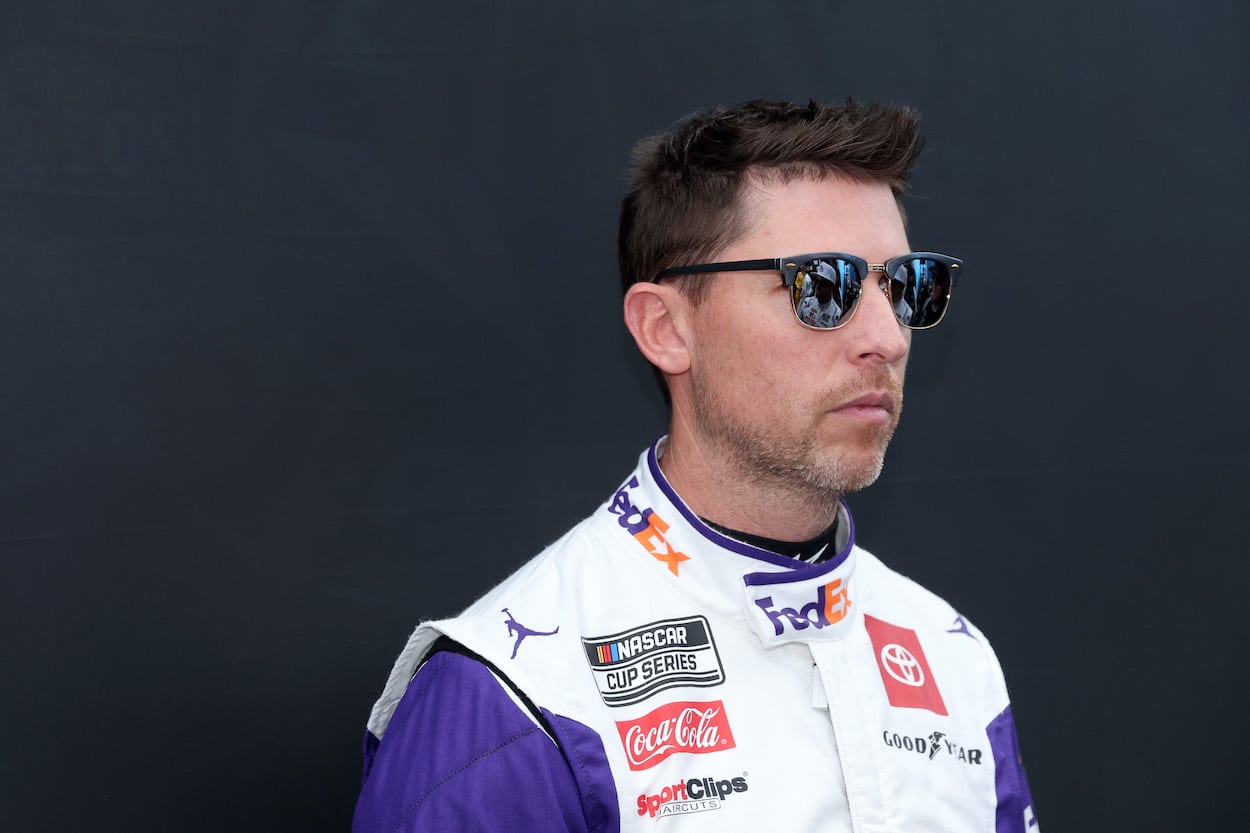 While some people might still not be aware of the burgeoning sport, that's certainly not the case for some of the biggest celebrities in the world of sports and entertainment who have recently become owners of teams within Major League Pickleball. 
Patrick Mahomes, Justin Verlander, Kevin Durant, Mark Cuban, Eva Longoria, and Kate Upton are just a few names who view the sport and its future as a good business opportunity.
Hamlin is hoping to add his name to the list. If it happens and he is able to attain a modicum of success compared to what he's achieved in just a couple of years with 23XI Racing, it should be a successful venture and one that will give him a chance to steer clear from the world of racing while enjoying a sport that he can actually participate in long after his racing days are over.
For the latest news about NASCAR's top three national series, check out @kdsportswriter on Twitter.