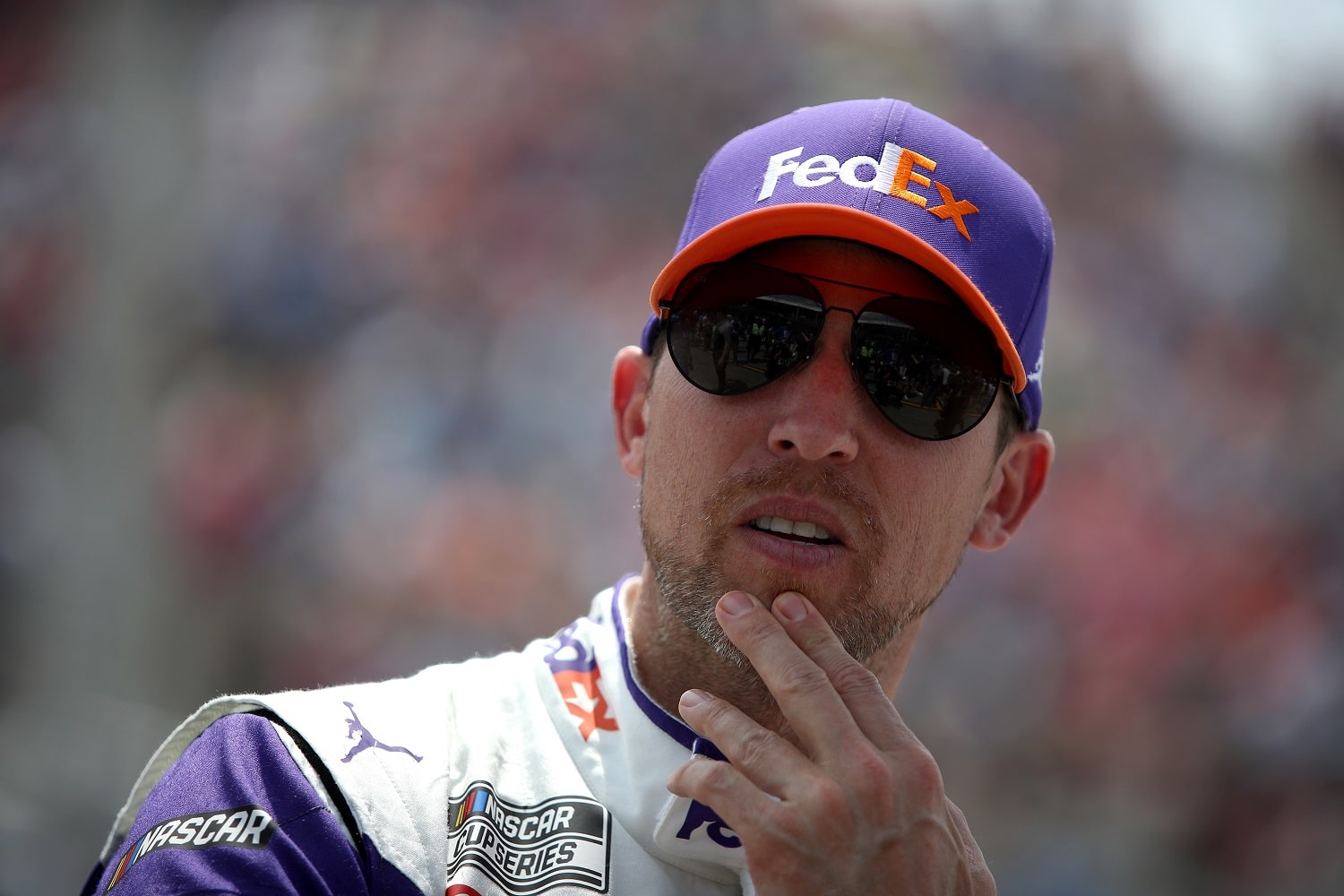 Michael Jordan and Denny Hamlin Turned a Faulty Report Into 23XI Racing in the NASCAR Cup Series
Denny Hamlin turned some inaccurate reporting into the deal with Michael Jordan than launched 23XI Racing.
Michael Jordan had already made one deal with Denny Hamlin a decade earlier, but that was a simple endorsement. The NBA legend didn't intend to go into business with the NASCAR Cup Series driver in 2020 until the two major sports figures were practically goaded into it by bad reporting.
Michael Jordan already knew his way around NASCAR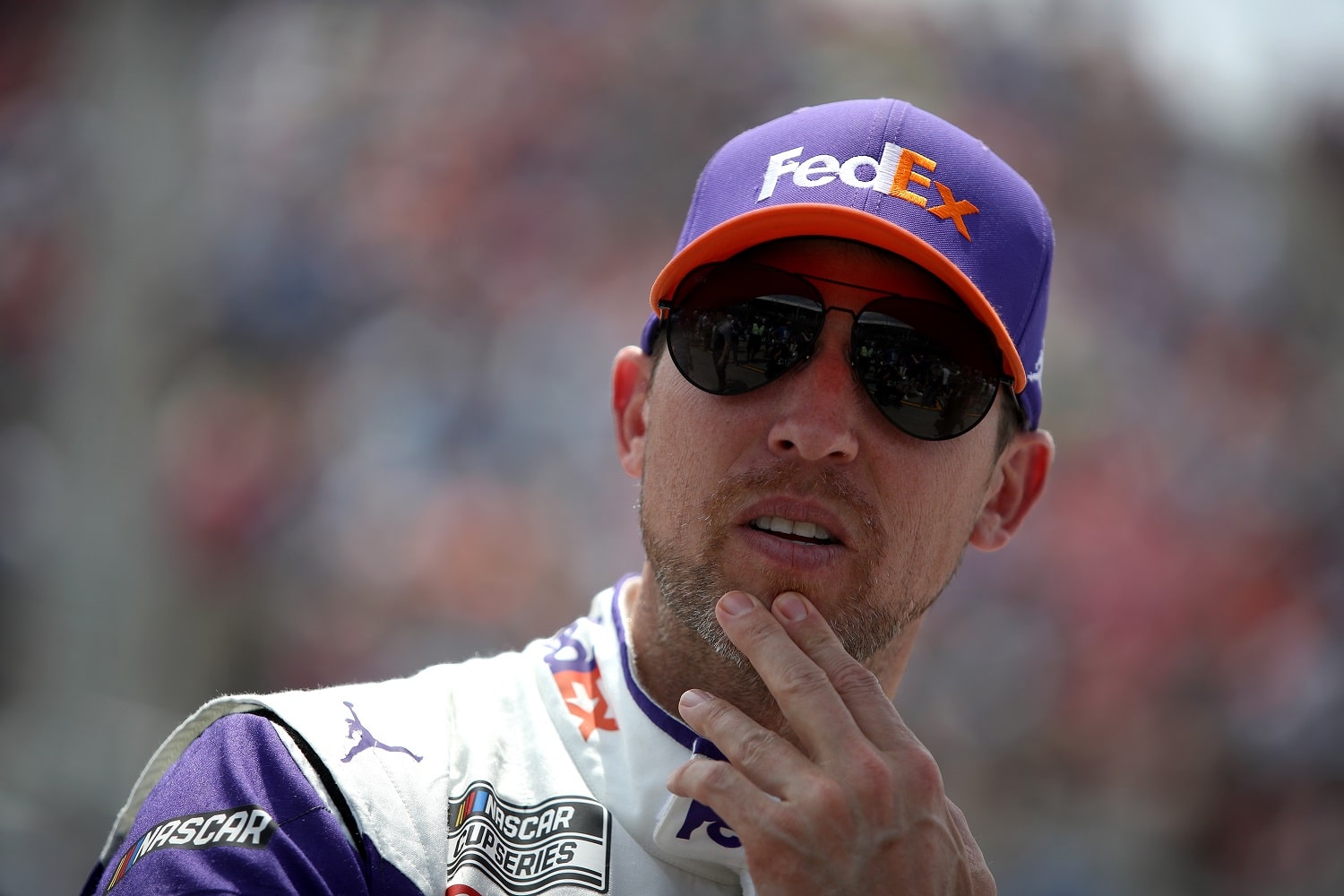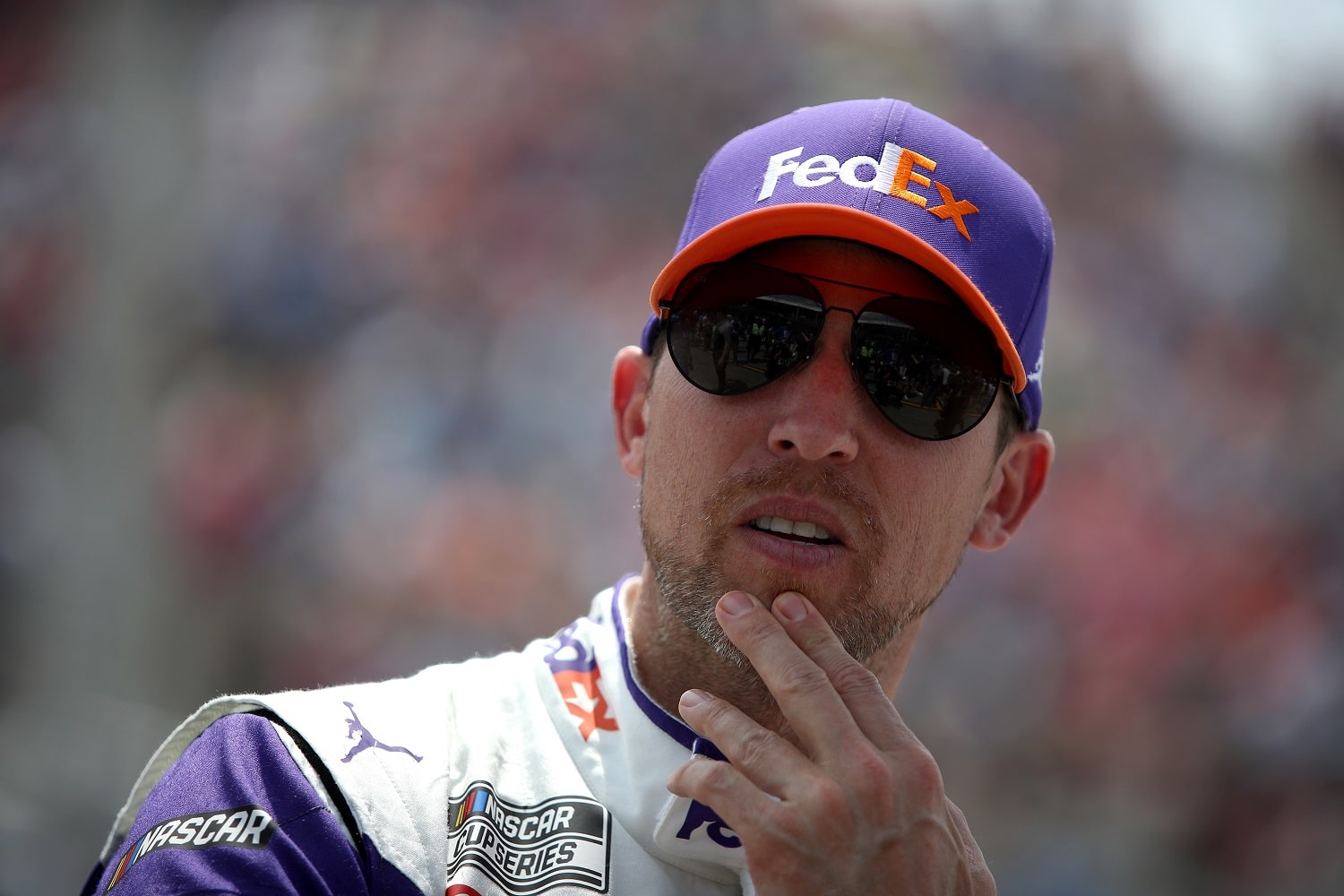 It's difficult to grow up in North Carolina and not follow NASCAR. Most racing teams set up their shops there, and the industry is a significant part of the economy. Michael Jordan grew up in Wilmington and watched enough racing over the years to become familiar with the big names. Thus, it shouldn't have surprised people as much as it did when he made Denny Hamlin a Jordan Brand endorser in 2011.
Other than seeing each other on some race weekends, Hamlin and Jordan didn't have a lot of contact over the years, though they had friends in common. For one, Brad Daugherty was Jordan's teammate for two seasons at the University of North Carolina in the early 1980s and was now involved in NASCAR as an owner.
And though neither Jordan nor Hamlin would ever play the sport professionally, they shared a love of golf. It was a chance decision by Hamlin on the golf course that set the wheels for 23XI Racing in motion.
A faulty report led to Michael Jordan and Denny Hamlin launching 23XI Racing
NASCAR was one of the first sports to resume competition after the COVID-19 outbreak in early 2020 shut down the country. Still, the Cup Series went from March 8 at Phoenix to May 17 at Darlington between races.
Joe Gibbs Racing driver Denny Hamlin spent much of the downtime on golf courses. There was plenty of time to think between shots, and Hamlin told makers of Race: Bubba Wallace, a Netflix documentary, that he began contemplating what he might do after retiring as a driver a few years down the line.
"I wanted to run a business," he said. "I didn't know what that business was going to be."
Some erroneous reporting solved that dilemma. A news report claimed Hamlin and Michael Jordan were eyeing a stake in a NASCAR team. Though the Jordan camp quickly shot down the report, the idea of going into team ownership intrigued Hamlin.
"I'll never forget, I was on the ninth hole of my home golf course and I was like, 'Should I send Michael this article? Let me get his temperature here,'" Hamlin said, according to The Golf Channel. "And I sent it to him, and he responded immediately, says, 'Ha ha, obviously fake news, not real, but if you want to make it real news let me know.'" 
Denny Hamlin sketched out a plan that MJ liked
Denny Hamlin flew down to Florida and met with Michael Jordan – on a golf course, naturally – and they began discussing how to make the NASCAR driver's plan work. Hamlin could deliver support from Toyota and Joe Gibbs Racing if Jordan would lay out the start-up money.
The initial idea was to take a run at buying Richard Petty Motorsports, but that didn't pan out. Hamlin and Jordan then set out to build 23XI Racing from scratch. The team was announced in the summer of 2020, and the owners recruited Petty driver Bubba Wallace to drive the No. 23 Toyota beginning with the 2021 Daytona 500.
Jordan shows up at some races, but he has too many other business responsibilities to be as hands-on as other owners. Hamlin told Fox Sports before 23XI's debut in 2021 that Jordan's management style is to leave the key decisions in the hands of the experts until he knows his way around a new business.
"The great part of our relationship is that obviously being partners with him, he knows enough to know what he doesn't know," Hamlin said. "And racing, he's going to learn as it goes."
Said Jordan: "My biggest conversation to Denny was I don't want to … just go around and around and around and finish 18th, 19th, 20th, 30th. I want to win. I want to be put in the position for the best chance for us to win."
Wallace won his first Cup Series race in October 2021 as 23XI became the first of a new Cup Series generation including Trackhouse Racing and Kaulig Racing to reach Victory Lane. A second Wallace victory followed this season, and Kurt Busch also scored a victory as 23XI expanded to two cars.
Next up for the team will be a new era in 2023 as Tyler Reddick replaces Busch and gives 23XI what could be a long-term driver lineup.
Got a question or observation about racing? Sportscasting's John Moriello does a mailbag column each Friday. Write to him at [email protected].