Travis Pastrana's Reason for Aligning With 23XI Racing Is a Sad Commentary on NASCAR
There's no doubt that Travis Pastrana has already won this week at Daytona International Speedway. He's not likely to do much in the Daytona 500, but it doesn't even matter.
By laying down a qualifying lap of 179.254 mph – faster than Denny Hamlin and Ricky Stenhouse Jr. – Pastrana earned his way into Sunday's Great American Race. It justified the faith Hamlin, 23XI Racing, and Toyota showed in him. Though they didn't bring him aboard with no questions asked, they had the integrity not to raise a distasteful one: How much money are you bringing to the table?
Travis Pastrana is having a good week at Daytona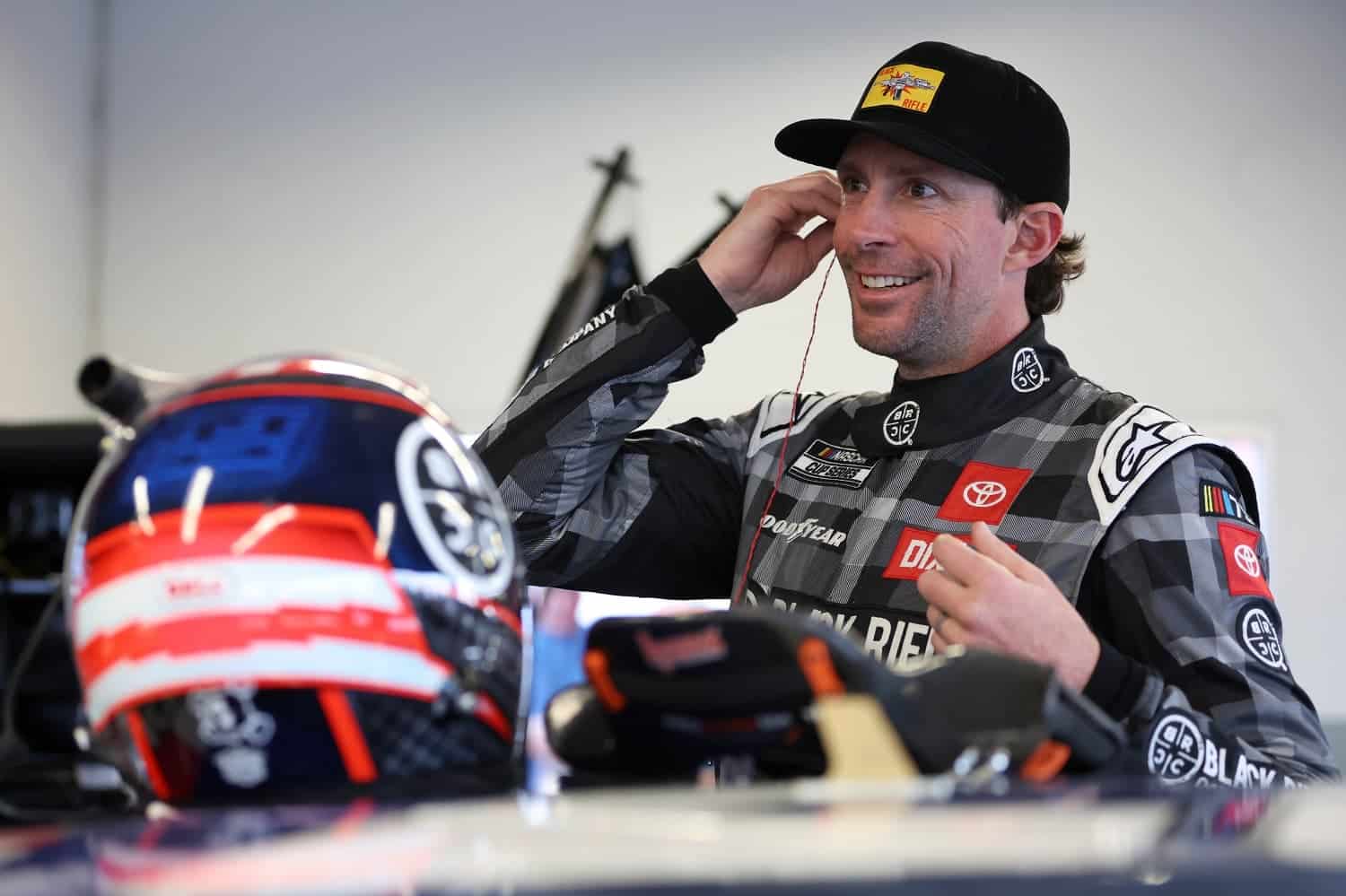 Travis Pastrana, 39, is known across the motorsports community, and even NASCAR drivers speak highly of his skill behind the wheel, But his only meaningful NASCAR experience was 42 Xfinity Series starts, primarily with Roush Fenway Racing, in 2012-13.
Since then, he's gone on to build his reputation as a jack of all trades. He's widely known for success in rallycross and for a series of Gymkhana videos. Look him up on YouTube, and you'll find Pastrana jumping cars over just about anything you can imagine.
Still, there's not much of a market for that skill set in Cup Series racing, so there was natural skepticism when 23XI Racing announced it would run a third car for Pastrana and try to qualify him for the Daytona 500.
It worked. He and Jimmie Johnson ran the fastest laps in qualifying on Wednesday among six non-chartered drivers, putting him into the Daytona 500 and making his night-ending wreck in Thursday's duels irrelevant. He followed up on Friday by qualifying a Niece Motorsports Chevy for the Craftsman Truck Series race.
Travis Pastrana picked 23XI Racing for a reason
There are 36 chartered cars in the NASCAR Cup Series, and they're usually the only ones on the starting grid on Sundays from February to November. There are typically three reasons others show up occasionally:
A Cup Series team with charters runs a car for one of its prospects from the Xfinity or truck series. Front Row Motorsports did that this week with Zane Smith.
A non-chartered team takes a run at the big time. The tiny Beard Motorsports team did that at Daytona with Austin Hill.
A team makes a car available for a driver whose sponsors make it worth their while.
The latter is one of the distasteful aspects of racing, but also a reality. As long as the driver has the racing credentials, no one complains – even if the car is destined to finish three laps off the lead.
When Travis Pastrana got the urge to try making the Daytona 500 field, he needed to find an accommodative team.
"The reason we went with 23XI on the Toyota team is because they're the first team that we called (that) didn't say, 'Oh, yeah, bring your money,' Pastrana said on media day this week. "They said, 'Hey, we believe that you can be a part of what's going to help us get a win. You're going to be on there, we're going to give you all the data. We're going to give you the best car we possibly can. We want you up in the mix, and we want you helping us on that track and do everything we can to get a 23XI Toyota up to the front.'"
The Daytona 500 hopeful had special support for qualifying
The motorsports world was shocked in early January by the snowmobiling death of Ken Block, another rallycross and Gymkhana star Travis Pastrana knew well. After making the Daytona 500 field on Wednesday, Pastrana spoke of the support he received from Block's family.
"Ken's wife, Lucy, and two of his kids came down," he told reporters. "They watched their first NASCAR qualifying. They came out, flew out this morning. They're flying back tomorrow morning. They just wanted to be here to support.
For me, I was pretty emotional at the end of this, just that they came out for me. Everything that I'm able to do right now, the pavement experience, is because Ken Block was able to build a sport around having fun, sliding cars, to allow me to be part of that series, to build 'rally' the way it is. I'm forever thankful."
Got a question or observation about racing? Sportscasting's John Moriello does a mailbag column each Friday. Write to him at [email protected]