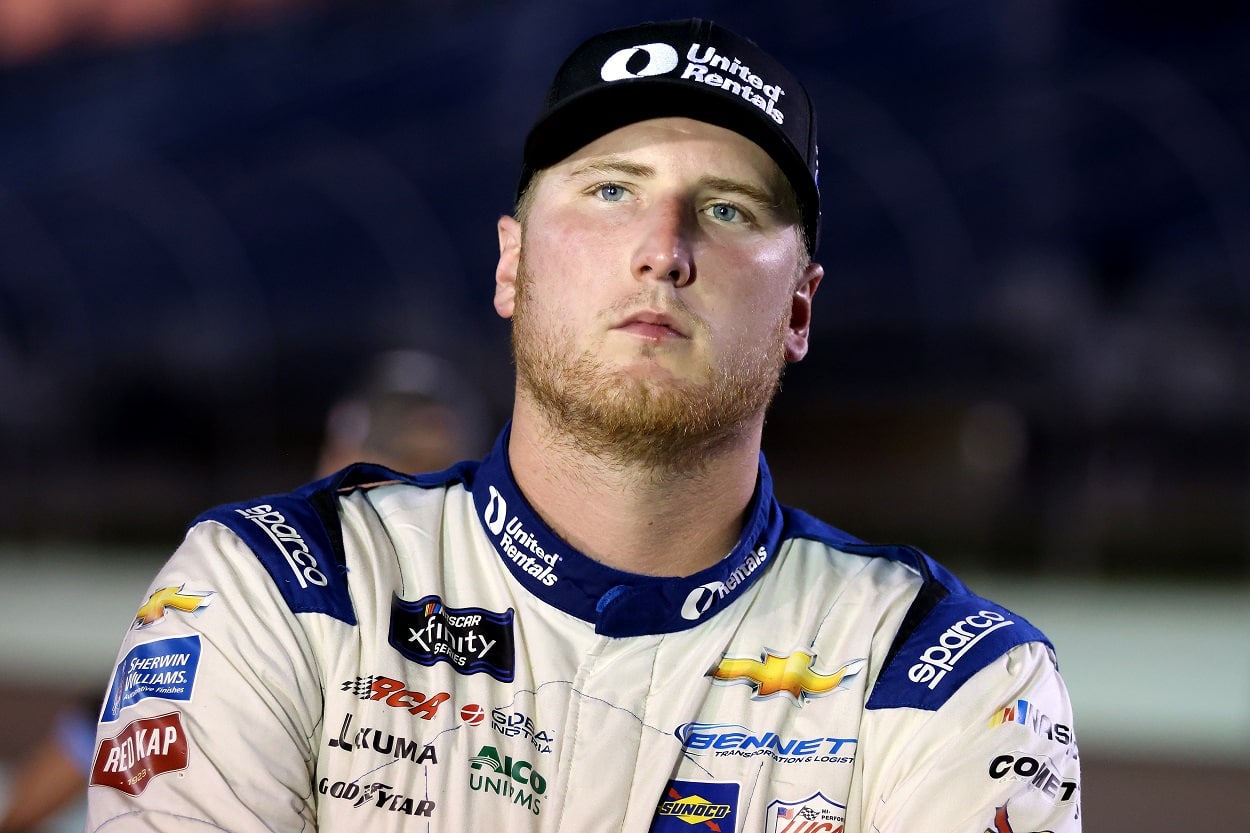 Austin Hill Could Be a Sleeper Pick of the 2023 NASCAR Silly Season
Austin Hill has set himself up for big things in 2023.
Austin Hill has had a long road to travel to reach the doorstep of the NASCAR Cup Series, but the 28-year-old from Georgia might soon be in position to land a full-time ride in the sport's top series with another strong season in 2023.
Hill ran his first full Xfinity Series season last year in the No. 21 car for Richard Childress Racing. Both of his wins were in superspeedway-style races, but he narrowly missed the Championship 4 to finish sixth in the points standings.
Austin Hill spent many years racing in the Craftsman Truck Series
The promotion to the Xfinity Series in 2022 came after four full-time campaigns in the Truck Series and eight years in the trucks overall.
Hill had substantial success in the Truck Series once he joined forces with Hattori Racing Enterprises in 2019. He won a career-high four races and three pole awards to finish a career-best fifth in the points standings.
He won twice more in each of the next two seasons but could never crack the Championship 4, even in 2020, when he won the regular-season title en route to leading the series with eight top-five finishes and 17 top-10s.
Hill began his first full Xfinity Series season with a win in the first race at Daytona International Speedway, which is also where he won his first Truck Series race in 2019. His win in July at Atlanta Motor Speedway was part of an eight-race streak of top-10 finishes that bumped him to sixth in the points standings.
Amid that run of success, Hill also made his Cup Series debut when RCR fielded the No. 33 car for him at Michigan International Speedway, which was the site of his second career Truck Series win in 2019. He ran a solid race and finished 18th after starting 31st.
Hill has yet to announce his Xfinity Series plans for 2023, although he is expected to remain in the No. 21 car for RCR and make another run at the elusive Championship 4. He does have his Cup Series plans for the upcoming season in place, however.
Hill will race in the Cup Series part-time in 2023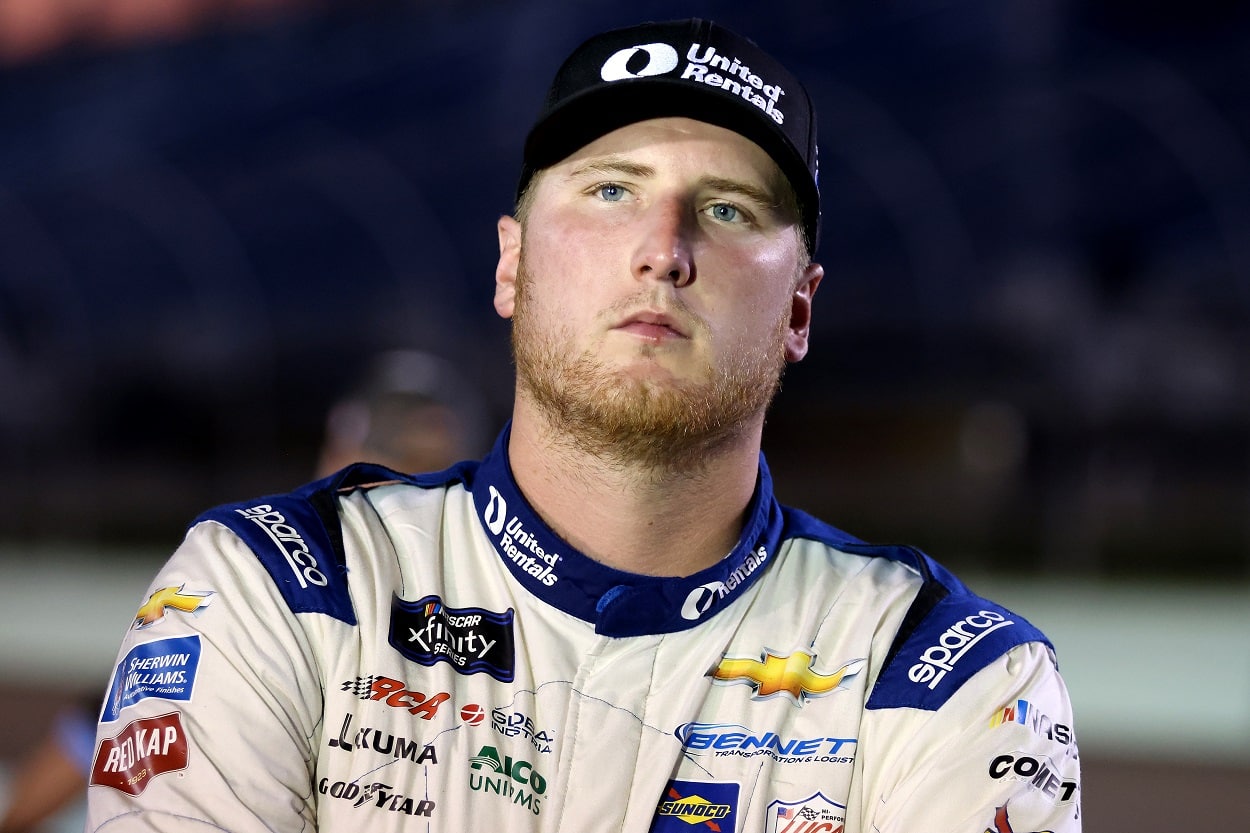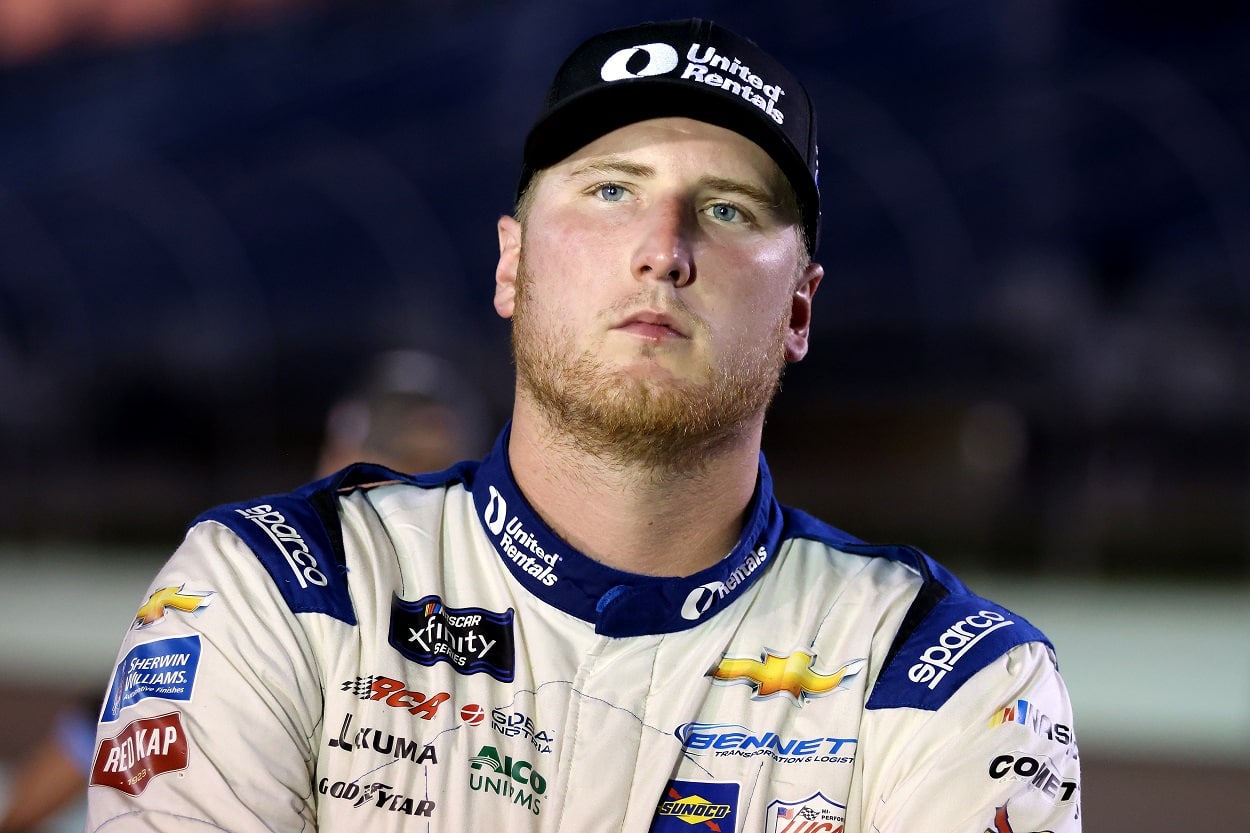 With Noah Gragson moving into a full-time ride at Petty GMS Racing, Hill will take over the seat of the No. 62 car that Beard Oil Racing fields on a part-time basis. Hill will attempt to make six starts, including all four races at Daytona and Talladega Superspeedway, where the single-car team should have a better chance at success. His other attempts are scheduled at the Chicago Street Course and Michigan.
Solid performances in those events combined with another strong season in the Xfinity Series could have Hill as a potential free-agent target during the 2023 Silly Season.
Few drivers are highly sought after if they have not reached the Cup Series before the age of 28. But Hill has shown he can win races in the lower series, and he could likely bring his Bennett Transportation sponsorship along with him, a fact that goes a long way with some teams.
Very few top Cup Series rides are set to open up after the 2023 season. And RCR is unlikely to add a third car in 2024 since it does not have a third charter and did not start a third team when it briefly had both Kyle Busch and Tyler Reddick signed for the upcoming season in addition to Austin Dillon.
However, smaller teams tend to change drivers more often, and those teams could benefit even more from his potential sponsorship ties.
Of course, Hill might have to answer for one of the most notable moments of his 2022 season, which happened shortly after he stepped outside his car.
Hill spun out Myatt Snider late in the playoff race at Martinsville Speedway as Hill attempted to race his way into the Championship 4. The two met on pit road after the race, and Hill punched Snider in the face.
NASCAR officials decided not to penalize Hill afterward, as they considered the precedent set by other post-race fights in the past that the sanctioning body let go. Still, Hill showed a side of his personality that might concern future potential employers and sponsors.
On the track, Hill could be set for his most important season yet. He is not one of the young up-and-coming drivers that burst into the Xfinity Series on a somewhat regular basis, but he has steadily shown he can win races and be a regular playoff contender in both the Truck and Xfinity Series.
It might not be long until Hill is a Cup Series Rookie of the Year contender rather than a regular playoff competitor in the sport's lower ranks.