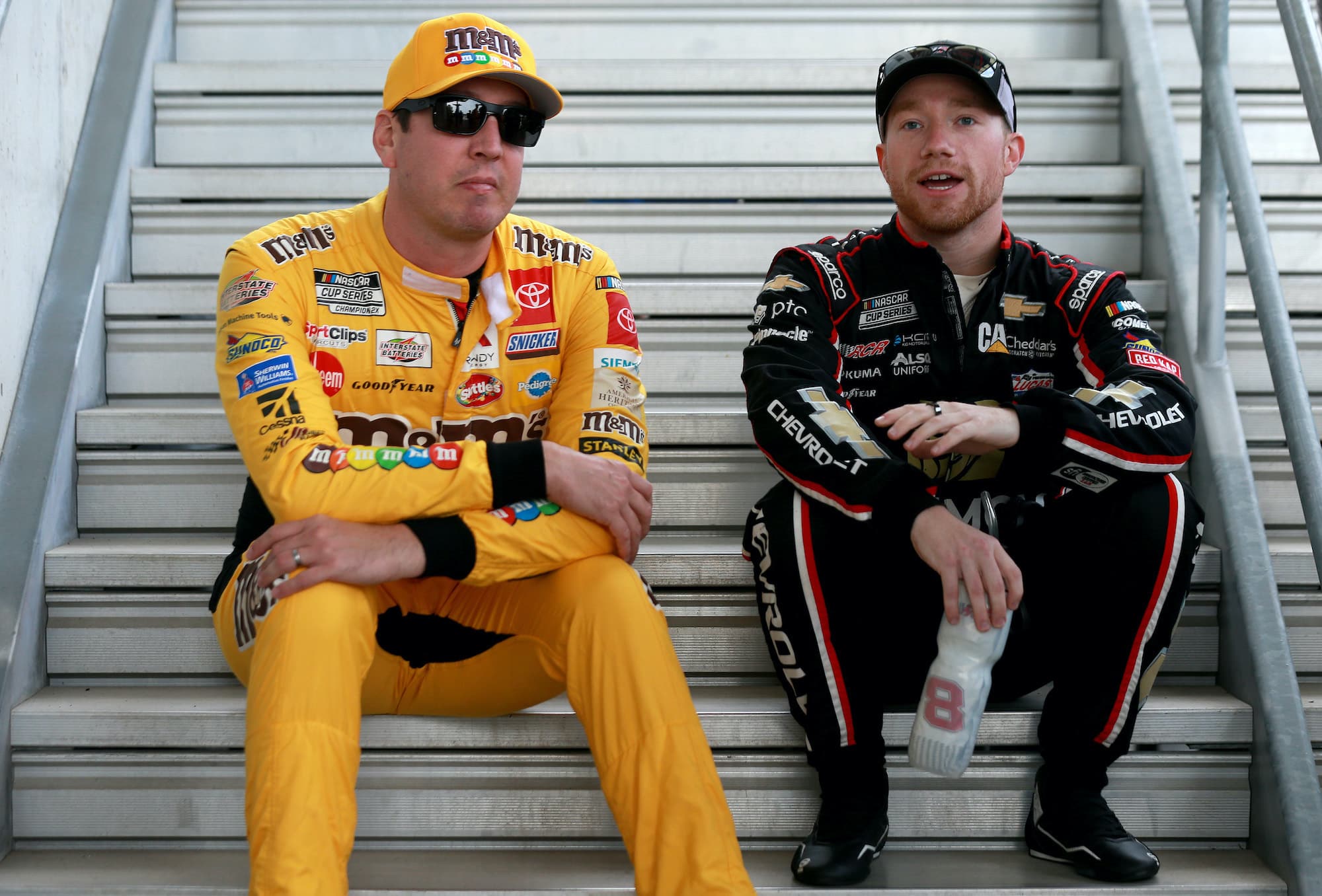 Kyle Busch and Tyler Reddick Could Be Destined for an Awkward Meeting Next Week at COTA
Kyle Busch and Tyler Reddick will meet next week in Texas at COTA and things might get awkward based on all the things that happened in 2022.
Kyle Busch and Tyler Reddick were forever linked together in 2022 when the former replaced the latter at Richard Childress Racing in the No. 8 car. The new 23XI Racing driver has already candidly admitted feelings of jealousy in how his old team has treated his replacement.
Next week in Texas, things could get awkward as the pair will be two of the three drivers conducting tire tests for their respective manufacturers at Circuit of the Americas. 
Kyle Busch takes Tyler Reddick's seat at Richard Childress Racing
Kyle Busch made headlines for much of 2022, and it had nothing to do with his on-track performance. Instead, everyone was talking about the two-time champion and his uncertain future at Joe Gibbs Racing. Most never imagined he would race for another team. But, as we all know now, he ended his 15-year tenure at JGR and bolted for RCR, where he will be racing the No. 8 in 2023. 
The only reason the future Hall of Famer joined RCR is because the seat was made available after Reddick unexpectedly announced in July that he was leaving the organization for 23XI Racing in 2024. 
Childress made it clear he was not happy with his driver's decision and the handling of the announcement and was reportedly looking for a way to move him out of the seat earlier than the expected date. The longtime owner did just that and replaced him with Busch.
Busch worked with No. 8 team at COTA in December
Last month Kyle Busch attended the NASCAR awards banquet as a JGR driver on a Thursday and the next day was on a plane to Austin, Texas as a member of RCR. 
At COTA for a World Racing League race, Busch joined Austin Dillon and Sheldon Creed for the endurance event and said it was supposed to be fun and allow him to get to know his new crew better. 
"I'm working with pretty much the No. 8 guys here," Busch said. "Randall, my lead engineer, my second engineer, all of those guys I'm going to be working with next year are here working with us on this one. Just kind of as a little group bonding deal."
A few weeks later, Reddick appeared on the Door Bumper Clear podcast and was asked what he expects from Busch in 2023 and beyond with his old team. 
"Kyle certainly is a driver that hasn't gone over the hump yet. He's still in his prime," Reddick said. "I was a part of RCR's journey for a number of years and trying to go in the right direction, and certainly, I feel like I left RCR better than I found it. I feel like him and all my guys that were my guys for three, or four years are going to have a great opportunity in front of themselves to further their own story but Kyle's as well.
"When you look at it, I guess the only thing that I think is kind of funny is I saw that they changed the font of the eight. I never really asked for it, but I didn't think it was on the table when I was there. I'm kind of jealous of it."
Busch and Reddick to test next week at COTA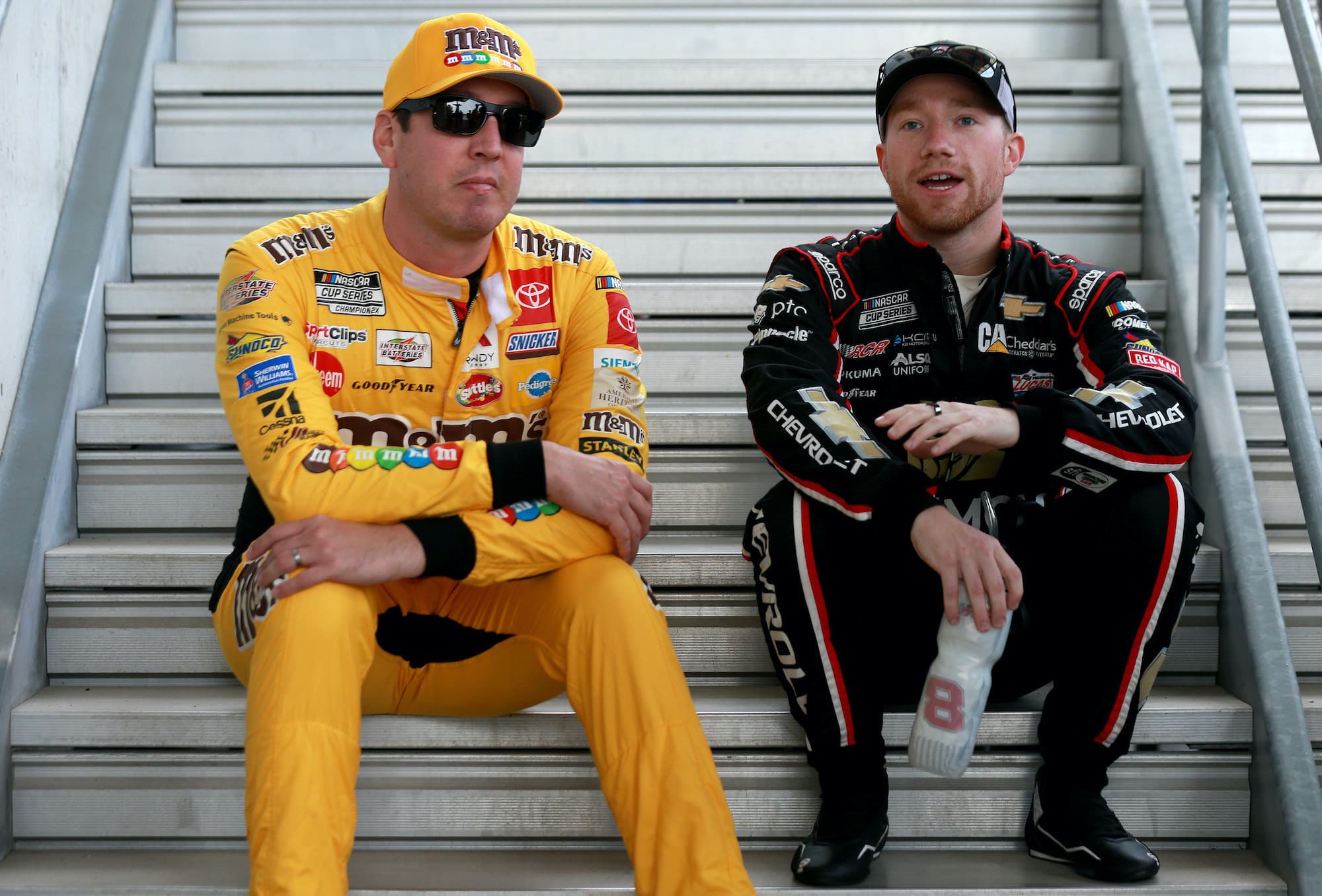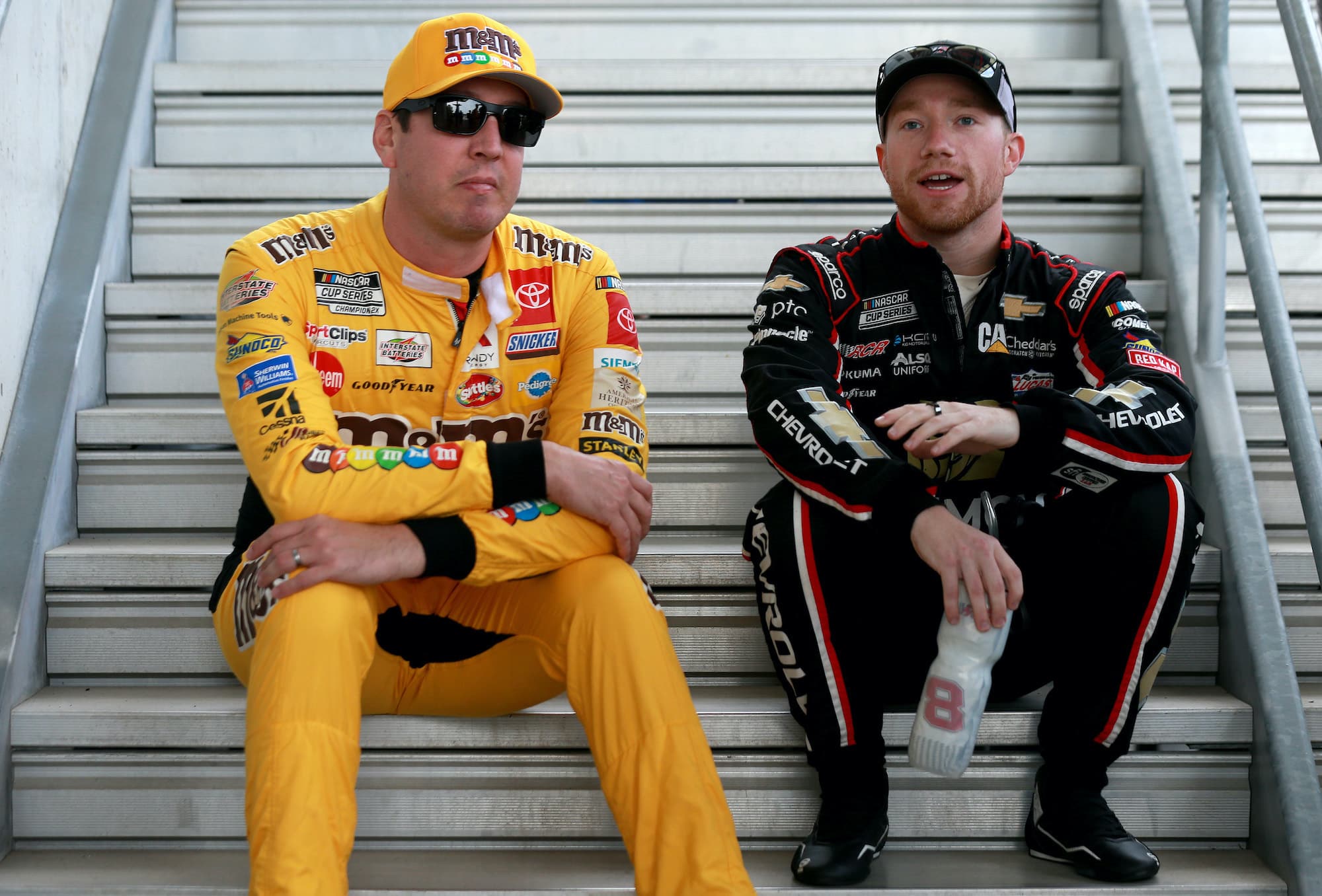 While the drivers switching teams is simply the business of NASCAR, Reddick's admission was honest. It's natural to feel some level of uneasiness hearing about and seeing another driver in your former car and working with the crew you've grown close with over the last several years, and more importantly, won your first three Cup races. For the 26-year-old, it could get even more uncomfortable next week, ironically enough, at COTA.
That's because Toyota has selected Reddick as its representative for a tire test on the 3.41-mile road course and Chevrolet is sending Busch down to the Lone Star State to test. That's right. Of all the drivers the manufacturers could have chosen, they selected those two. Austin Cindric will conduct the test for Ford.   
With just the three teams and tire reps present, there will likely be an opportunity for the drivers to talk. Will Reddick bring up Busch getting the font change on the No. 8? Will he visit with his old crew chief Randall Burnett, or just offer a passing wave? Those are just a few of the questions that inquiring minds want to know the answers.