A Whole Lot Could Go Wrong for Kyle Busch in Year 1 at Richard Childress Racing
Back in September, when Kyle Busch exchanged a warm handshake and a friendly smile with future boss Richard Childress at the formal announcement of his plans to join Richard Childress Racing in 2023, the two men seemed genuinely excited and enthusiastic about their new partnership.
With Busch and Childress having once harbored feelings of resentment that crescendoed with the NASCAR Hall of Fame team owner even punching Busch in the face multiple times after a 2011 race at Kansas Speedway, this unlikely marriage seems to serve as the perfect example of putting the past in the past and letting bygones be bygones.
Let's not kid ourselves, though. Busch and Childress are both fierce competitors and don't take well to losing — especially on a consistent basis. While it's easy to be jovial in front of the cameras on a day filled with so much hope and promise, it's not so easy when things go south.
The 2023 NASCAR Cup Series season has the potential to be a great one for Busch and RCR. But if expectations aren't met, all the warm, fuzzy vibes could be replaced with feelings of frustration, discontentment, or even animosity on the part of the driver, the team owner, or both.
With this possibility in mind, let's consider four scenarios that could cause the Busch-RCR relationship to unravel fairly quickly.
1. If Kyle Busch is consistently outperformed by teammate Austin Dillon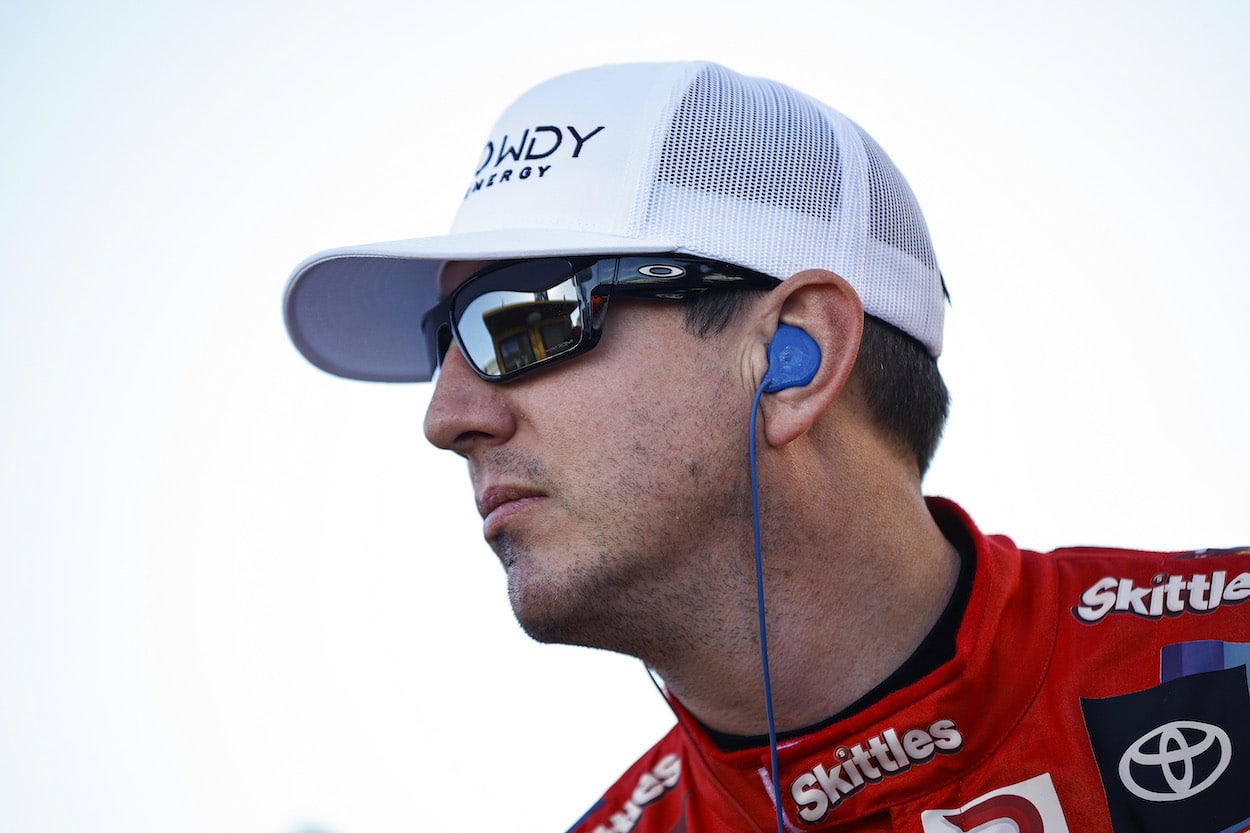 As much as Richard Childress undoubtedly wants the best for Kyle Busch at RCR, blood is still thicker than water, and that means his grandson — Austin Dillon, driver of RCR's No. 3 car — is always going to be No. 1 in the team owner's eyes.
So what if, hypothetically, Dillon comes out and sets the world on fire in 2023 while Busch struggles a bit and needs some time to adapt to his new surroundings? 
Obviously, Busch could feel like Dillon, who's spent his entire NASCAR career with his grandfather's organization, is getting the better equipment. And regardless of whether that's true, that wouldn't sit well with Busch, a two-time Cup Series champion and future NASCAR Hall of Famer who has won more NASCAR national series races than anyone in the 74-year history of the sport.
Dillon consistently outperforming Busch could also lead Childress to wonder if Busch was the right hire and question whether the former Joe Gibbs Racing driver is putting his best foot forward. After all, Childress hasn't won six Cup Series championships — all with the late Dale Earnhardt — and gone to Victory Lane 113 times at NASCAR's highest level by setting a low bar for his drivers.
Childress will expect Busch to bring his "A" game every single weekend. If the results aren't there, both the owner and driver could have some buyer's remorse — especially if Dillon, who's traditionally a mid-pack driver, enjoys more success over an extended period of weeks or months.
2. If Kyle Busch doesn't mesh well with his new team and crew chief
Let's be honest: It's impossible to know how well a driver and team — and particularly a driver and crew chief — are going to mesh until they're in the heat of battle. Busch has enjoyed incredible success throughout his career with multiple crew chiefs, but his relationship with most of them hasn't been a bed of roses.
That was even true for Adam Stevens, the crew chief responsible for guiding him to both of his Cup Series championships. There even came a point when the two just weren't seeing eye-to-eye anymore and needed a change, which ultimately took place.
How Busch will click with new crew chief Randall Burnett is anyone's guess. Just because Burnett achieved near-greatness with 26-year-old Tyler Reddick in 2022 doesn't mean that success will carry over to Busch, who's considerably further along in his career and more set in his ways than his predecessor in RCR's No. 8 car.
If Busch and Burnett can't get on the same page and do so in short order, the driver might decide the two are a bad fit for each other, clouding his perspective of the entire organization.
3. If RCR's much-improved 2022 was a fluke
Prior to a renaissance type of 2022 season in which Richard Childress Racing went to Victory Lane three times with Tyler Reddick and once with Austin Dillon, the organization hadn't won more than two races in a single year since Kevin Harvick prevailed four times in 2013, his final year with the company.
From 2014-21, RCR lagged well behind the powerhouse organizations — Hendrick Motorsports, Joe Gibbs Racing, and Team Penske — when it came to race wins and overall speed.
This, of course, begs the question: Was 2022 a fluke or a real turnaround for RCR?
Childress certainly must've convinced Kyle Busch the latter is true. Had he not, Busch, without question, would've gone elsewhere when it became clear that his time at JGR was coming to a close (he had no shortage of options).
But if it turns out that 2022 was an anomaly — perhaps due to the rollout of the Next Generation race car that evened the playing field between teams — and RCR isn't ready to contend for wins and championships on a regular basis, Busch will inevitably conclude that he made a mistake and should've gone to another team. And if he starts feeling this way, his time at RCR will likely be short-lived.
4. If old feelings of personal hostility between Kyle Busch and Richard Childress resurface
Kyle Busch and Richard Childress being able to put their past differences aside and race together makes for the kind of wonderful, feel-good story everyone likes to hear. And Childress' decision to publicly gift Busch a Rolex watch on the day of their announcement gave everyone a nice laugh since it was widely reported that he told grandson Austin Dillon to hold his watch just before striking Busch in the face more than a decade ago.
But will the feelings really last?
Due in large part to the success they've achieved in their respective roles in the sport over many years, Busch and Childress both have rather large egos.
Childress proved this last season when he became absolutely livid with Tyler Reddick upon Reddick announcing his decision to leave RCR.
Busch has put his ego on full display countless times over his 18 years in the Cup Series by lashing out at NASCAR, other competitors, the media, and even those within his own organization.
Unlikely as it might be, it's always possible that the former bad blood between Busch and Childress might resurface if their personalities don't gel or one does or says something to upset the other. The two spent a good number of years not really liking each other, so to assume they won't get crossed up again is rather presumptuous.