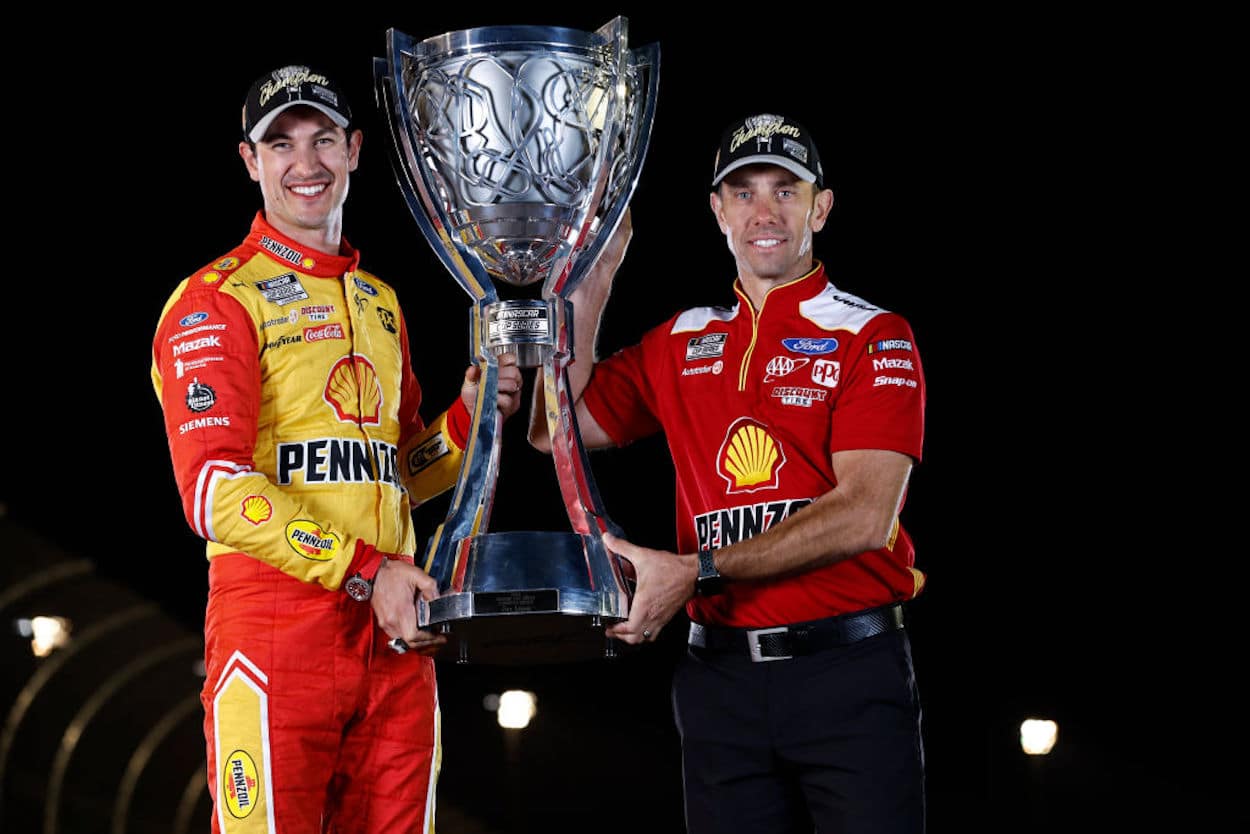 The Top 4 Crew Chiefs in the Cup Series Today — And What Sets Them Apart From Their Peers
Crew chiefs don't get enough credit, despite their essential role in a winning race team. So we're giving the best of the best their due.
Behind every great NASCAR driver is a great crew chief. Or at least one who performs at a well-above-average clip.
While the drivers are the ones who get most of the attention and accolades, the crew chief is the one responsible for making the team gel and making the hard strategy calls on race day, which are often the difference between winning and losing.
And, of course, the crew chief is also ultimately responsible for making sure the car is fast and that every bolt and screw is tightly fastened and in its rightful place.
To be certain, the job of a crew chief isn't one for the faint of heart. To excel in this role, it takes someone who not only understands the mechanics of the race car but also knows how to manage personalities and people — especially the guy behind the wheel on Sunday afternoon.
With this in mind, let's rank the top four crew chiefs in the NASCAR Cup Series today, starting with No. 4 and working our way down to No. 1.
4. Rodney Childers
A seasoned veteran of the NASCAR Cup Series garage, Rodney Childers is best known for all that he's accomplished over the past nine years with Kevin Harvick at Stewart-Haas Racing.
The driver and crew chief — who joined SHR at the same time but came from different teams — have won 37 races together, along with the 2014 Cup Series championship.
With Childers atop the No. 4 SHR pit box, Harvick has made the playoffs in all nine of his seasons with the Tony Stewart- and Gene Haas-owned organization, coming up winless in only one season over that lengthy stretch.
Prior to pairing with Harvick at SHR, Childers was the winning crew chief for three Cup Series race wins — two with David Reutimann and one with Brian Vickers, all at Michael Waltrip Racing.
3. Alan Gustafson
Just behind Rodney Childers in Cup Series race wins as a crew chief is Alan Gustafson, who's been to Victory Lane 38 times at NASCAR's highest level — all of them while employed by Hendrick Motorsports.
Not all of the wins have been with the same driver, however. In fact, Gustafson has celebrated wins with a total of four drivers over his 18 years as a Cup Series crew chief for team owner Rick Hendrick's organization, working with the likes of NASCAR Hall of Famers Jeff Gordon and Mark Martin and future Hall of Famers Kyle Busch and Chase Elliott.

Gustafson has spent the last seven years calling the shots for Elliott and is responsible for all 18 of Elliott's victories at the Cup level — including his championship-clinching win at Phoenix in 2020. Gustafson has also guided Elliott to a berth in the Championship 4 in each of the past three seasons — an impressive streak of appearances.
2. Paul Wolfe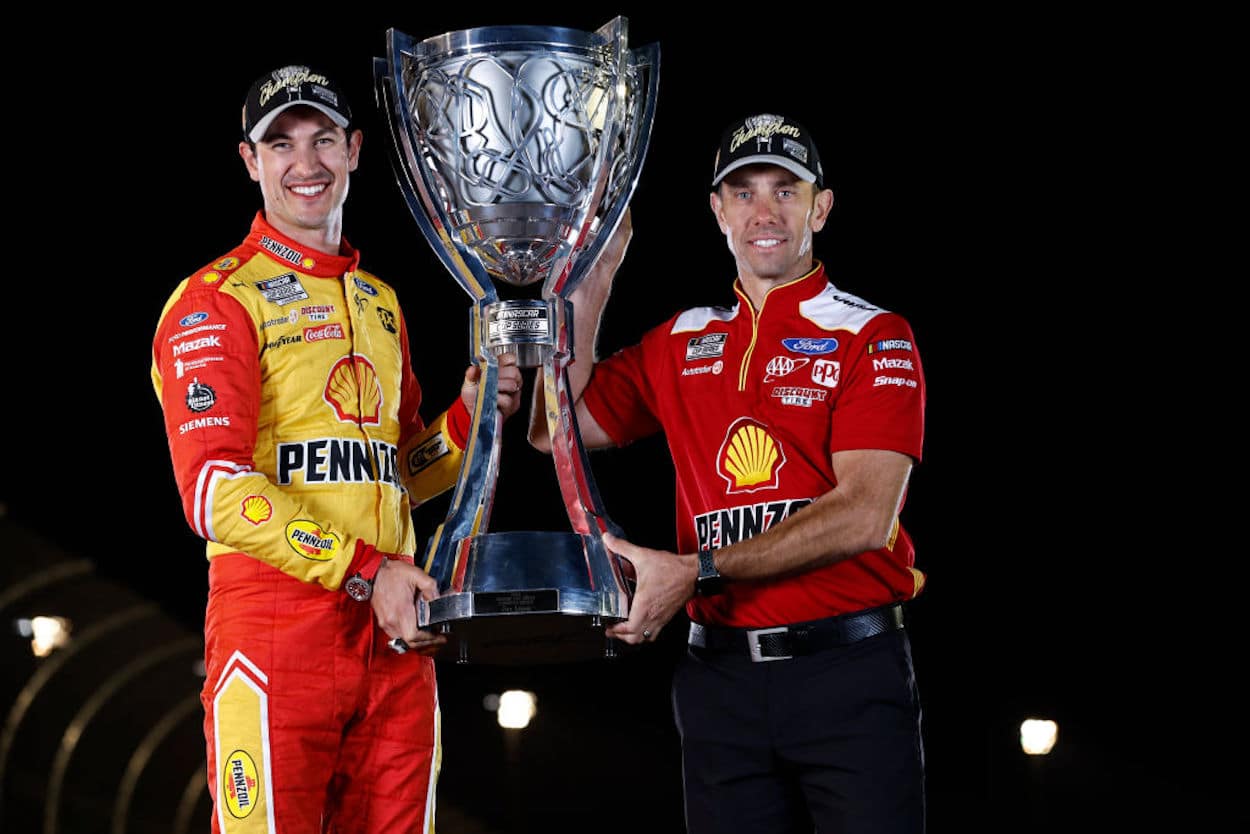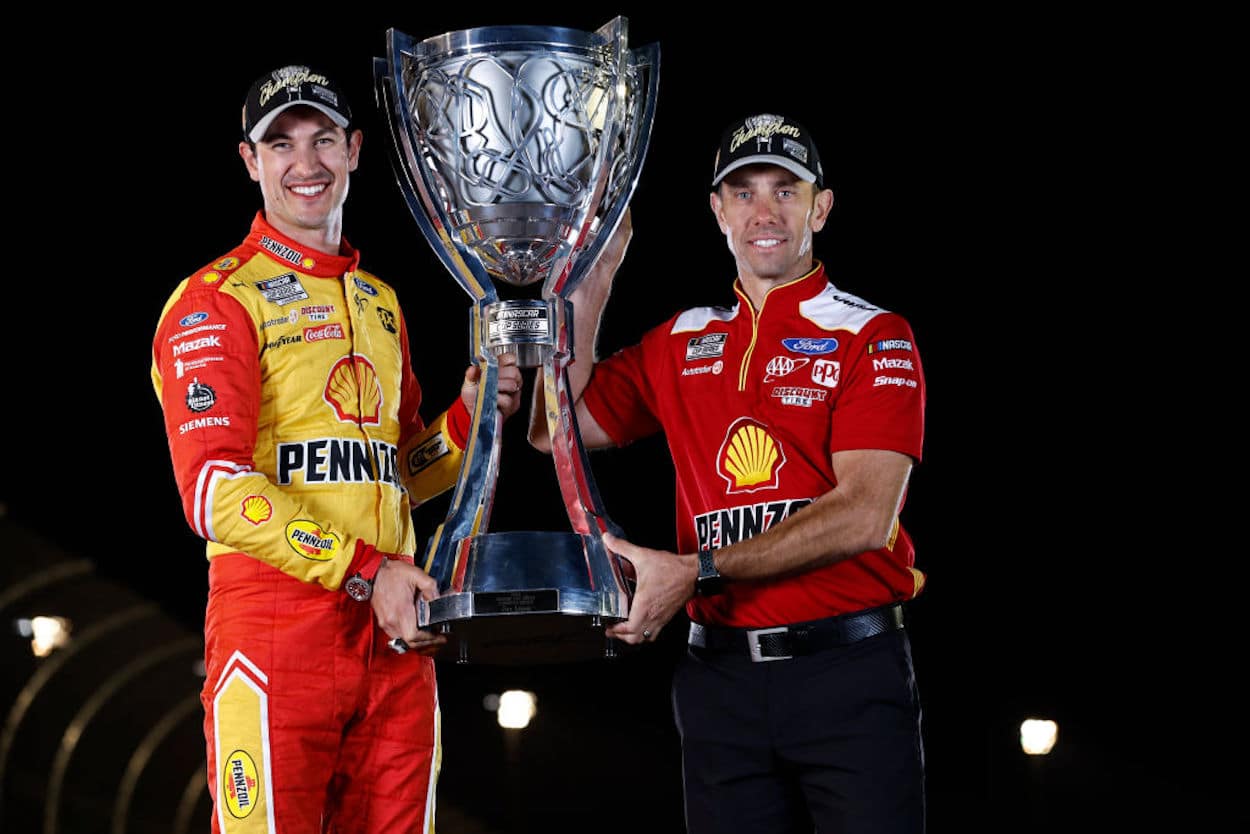 The only active crew chief to win a NASCAR Cup Series championship with two different drivers, Paul Wolfe has long been one of the shrewdest minds in the sport.
He further cemented his legacy in 2022 by leading Joey Logano to a championship in their third season together after spending the previous nine seasons with Logano's now-former Team Penske teammate, Brad Keselowski.
Together, Wolfe and Keselowski went to Victory Lane 29 times, including five times in 2012, when they captured the title in just their second season as a pairing. It took Wolfe a decade to earn his second title as a crew chief, but he and Logano ascended NASCAR's highest mountain in impressive fashion, winning four races that included the 2022 season finale at Phoenix.
In capturing the title with Logano, Wolfe became the only crew chief to win a championship with the old "Car of Tomorrow" used in the Cup Series from 2007-2012 and the Next Generation Cup Series car that debuted in 2022 — a decade after his championship with Keselowski. 
"A lot has happened in those 10 years, for sure," Wolfe, who owns 37 wins as a Cup crew chief, said during his recorded media availability after the 2022 finale at Phoenix Raceway. "A lot has changed. Different driver, totally different car. The racing is totally different in my eyes from what it was back then.
"It's almost like that happened in my second year in Cup racing; it's almost like I didn't know better, didn't understand how difficult it really was to compete for a championship in this series with the best teams and drivers. A lot has happened."
Even though times and technology have changed, Wolfe's approach as a crew chief has remained much the same over his years at Team Penske. 
"I just go out there every week and try to do the best [I can]," Wolfe said at Phoenix last month. "We continue to try to build a team with the best people we can. I've said this before: I'm not going to say I'm the smartest guy in the garage, but I like to put a lot of good people around me that make me look good, and we've definitely got that on this team and within our company. Just try to go out there and do the best I can and not make any mistakes."
1. Adam Stevens
While Paul Wolfe is the only active Cup Series crew chief to win a championship with multiple drivers, Adam Stevens carries the distinction of being the only active crew chief to reach the pinnacle of the sport with the same driver.
That driver is Kyle Busch, whom Stevens worked with at Joe Gibbs Racing from 2015-2020 and guided to a championship in 2015 and 2019. Although Stevens has fewer victories — 32 —  as a Cup Series crew chief than the three men mentioned before him in this article, Rodney Childers and Alan Gustafson have been a Cup Series pit boss for roughly a decade longer than him. 
Paul Wolfe, meanwhile, became a Cup crew chief four years before Stevens did. So the fact that Stevens is anywhere near them in win total — and actually has more championships than Gustafson and Childers — is pretty impressive.
Also impressive is the success that Joe Gibbs Racing driver Christopher Bell has enjoyed since JGR reassigned Stevens from Kyle Busch's team to Bell's team in 2021.
In two seasons with Stevens, Bell has recorded all four of his Cup Series victories to date. Bell also reached the Championship 4 for the first time in the season that recently ended, finishing third in points on a tough day for the entire JGR organization."Adam, he's a genius," Bell said in a recorded interview during Championship 4 Media Day in November. "He's the reason why we're here, for sure. I believe that we have the best team, and that stems from Adam. … I'm fully aware that I have the right guy on the pit box — absolutely."