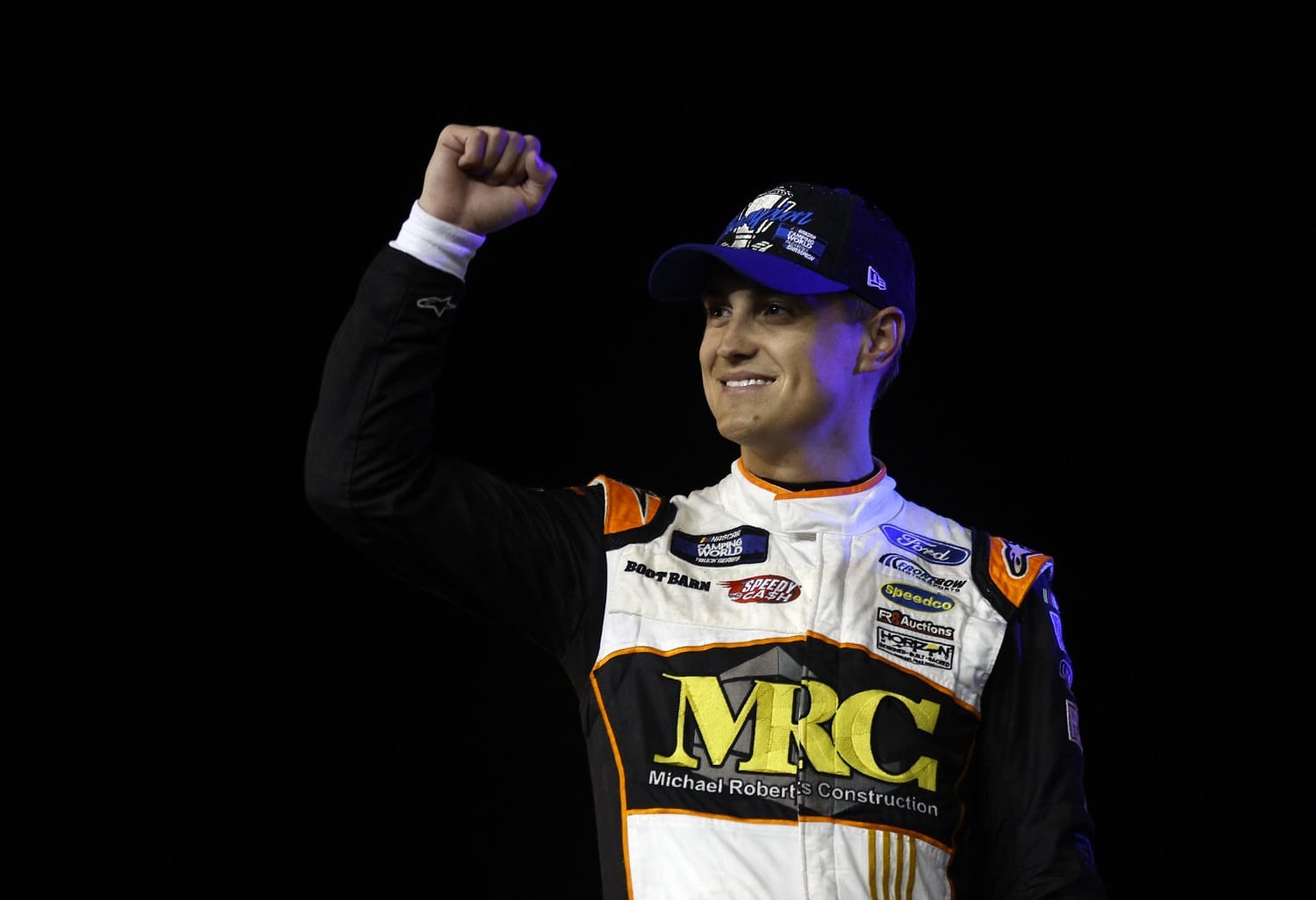 Zane Smith Should Take Note of How Front Row Motorsports Is Doing a Driver Dirty
Front Row Motorsports has bumped Todd Gilliland out of six of his scheduled Cup Series rides in favor of Zane Smith.
Front Row Motorsports is the bride who files for divorce the day after the wedding and starts dating the best man (Zane Smith) upon discovering at the reception that the groom (Todd Gilliland) can't do the chicken dance.
With the clock counting down to the Daytona 500 and the start of the NASCAR regular season, FRM made a stunning announcement on Tuesday that reminds us that the No. 38 Ford is one of the places that Cup Series careers go to die.
Front Row Motorsports moves Zane Smith into the No. 38 Ford
Front Row Motorsports announced on Tuesday that 2022 Craftsman Truck Series champion Zane Smith will try to race his way into the Daytona 500. That surprised no one. Smith will drive the No. 36 Ford, an unchartered car, and will be part of a field of at least six drivers competing for four spots on the starting grid.
The day's real news, however, was that FRM is giving Smith six starts this season in the chartered No. 38 Ford. Those rides, beginning with Phoenix in March and Talladega in April, will come at the expense of Todd Gilliland, leaving the second-year driver with nearly no chance of finding rides in those races.
"As you guys have heard I won't be full time in the 38 this year," Gilliland said in a statement. "It was a shock when they told me and I'm disappointed. We're working really hard to still be behind the wheel for the races I will be missing and plan on putting our best foot forward all season."
Todd Gilliland is coming off a tough rookie season
The 2022 NASCAR Cup Series Rookie of the Year battle ended for all practical purposes the moment Austin Cindric won the Daytona 500. That proved to be a ticket to the playoffs, and Cindric finished 12th in the season points standings. Among other rookies, Harrison Burton finished 27th, and Todd Gilliland of Front Row Motorsports was 28th.
Gilliland's best finish was fourth on the Indianapolis road course, and he posted just one other top-10 result. In other words, he had the kind of season one might expect from a 22-year-old making the jump from four seasons in the Craftsman Truck Series, where he'd won just twice.
Gilliland thought he was coming back for a second full-time season with FRM until Tuesday's surprising announcement. Performance and sponsor money are always key factors in determining driver assignments, but some observers have wondered on social media whether there was another factor in the decision.
Gilliland's father, David Gilliland, has owned a team in the truck series since 2018. Shortly after last season, Gilliland switched manufacturer affiliations from Ford to Toyota. According to the conspiracy theory – and it really isn't all that far-fetched – Ford may have "suggested" that rising star Zane Smith's development is more important than Todd Gilliland's career.
FRM is at the low end of the competitive spectrum when it comes to two-car teams in the Cup Series, so pushing back against Ford and whatever resources the manufacturer makes available wouldn't be advisable.
Zane Smith should take note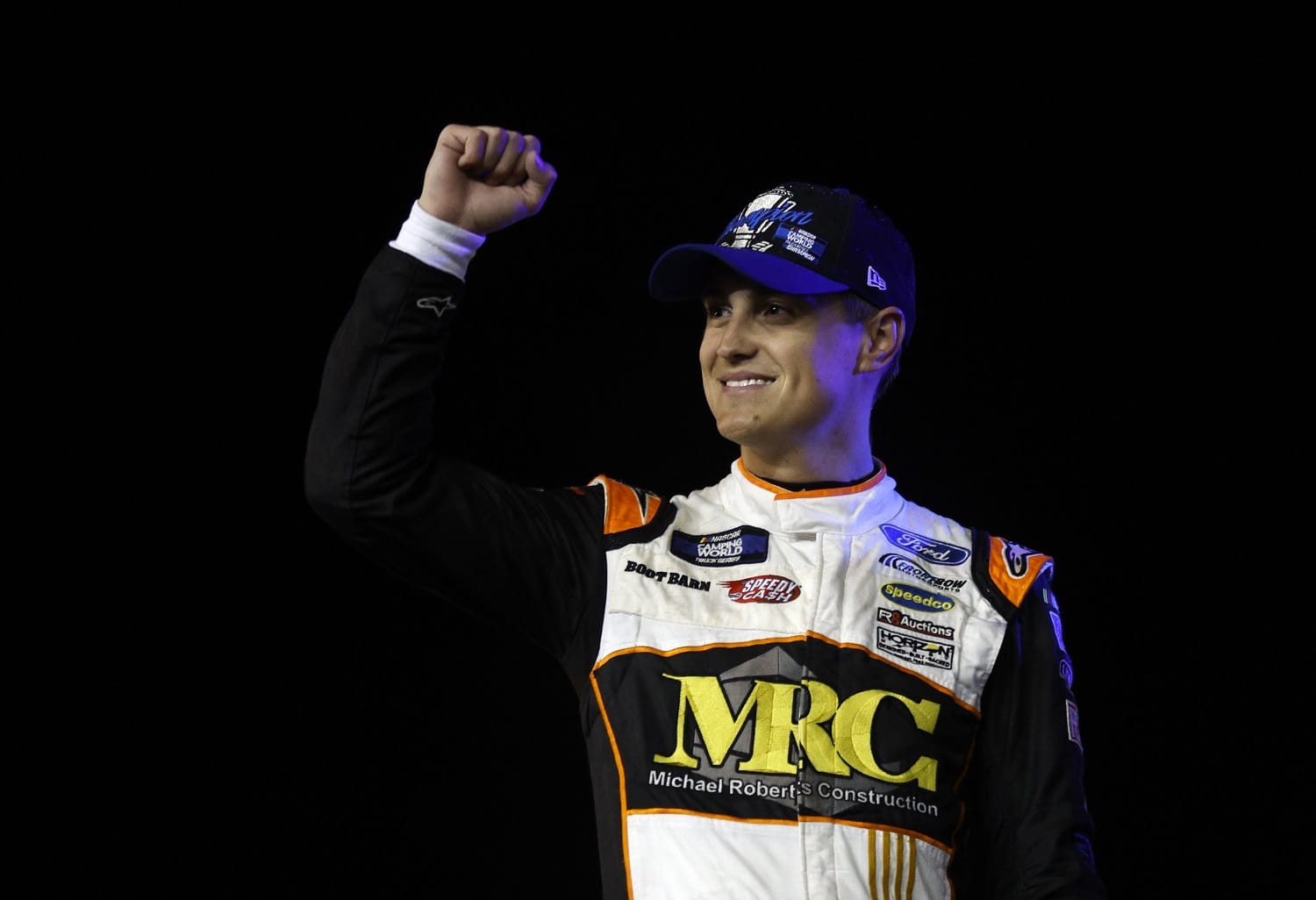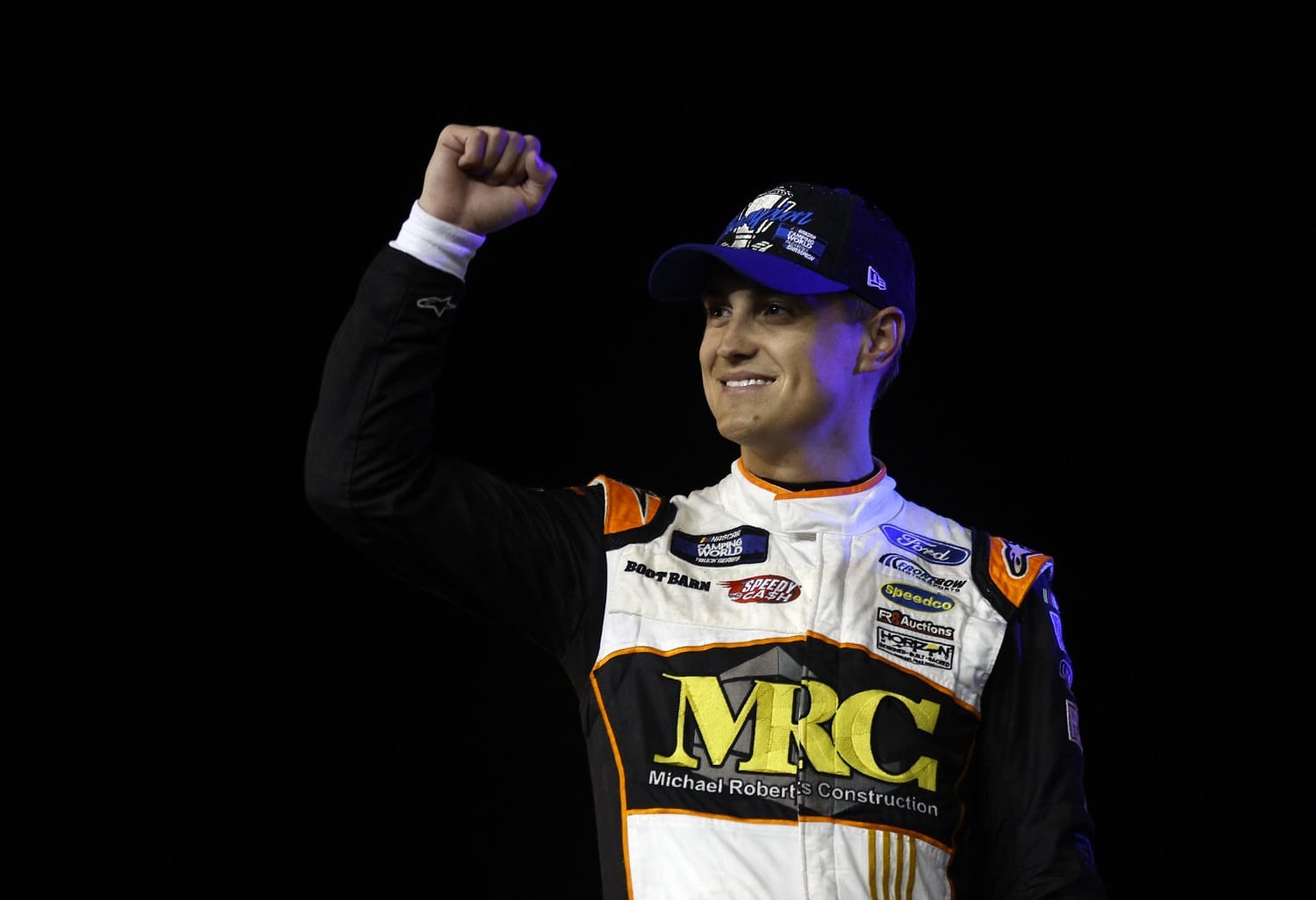 One can only hope that Zane Smith is paying close attention to this week's developments. He has a chance to be a pretty good Cup Series driver when all is said and done, but few besides Michael McDowell have ever mistaken a Front Row Motorsports gig for job security.
McDowell is entering his sixth season in the No. 34 Ford, but Chris Buescher and Landon Cassill got one full-time season apiece immediately before him. Cassill also got a season in the No. 38 Ford, but the traffic in and out of that car has resembled the substitution sideline of a lacrosse game. David Ragan's third and final season (he was also previously in the "34") was followed by John Hunter Nemechek in 2020, Anthony Alfredo in 2021, and Todd Gilliland last season.
Simply put, there's not a lot of stability there. It may play into the conjecture that McDowell could land at Stewart-Haas Racing if that team needs to replace both Kevin Harvick and Aric Almirola in 2024.
If a full-time FRM car opens up in 2024 and Smith takes it, will he be looking over his shoulder after every 28th-place finish to see who Front Row Motorsports has warming up in the bullpen?
Got a question or observation about racing? Sportscasting's John Moriello does a mailbag column each Friday. Write to him at [email protected].