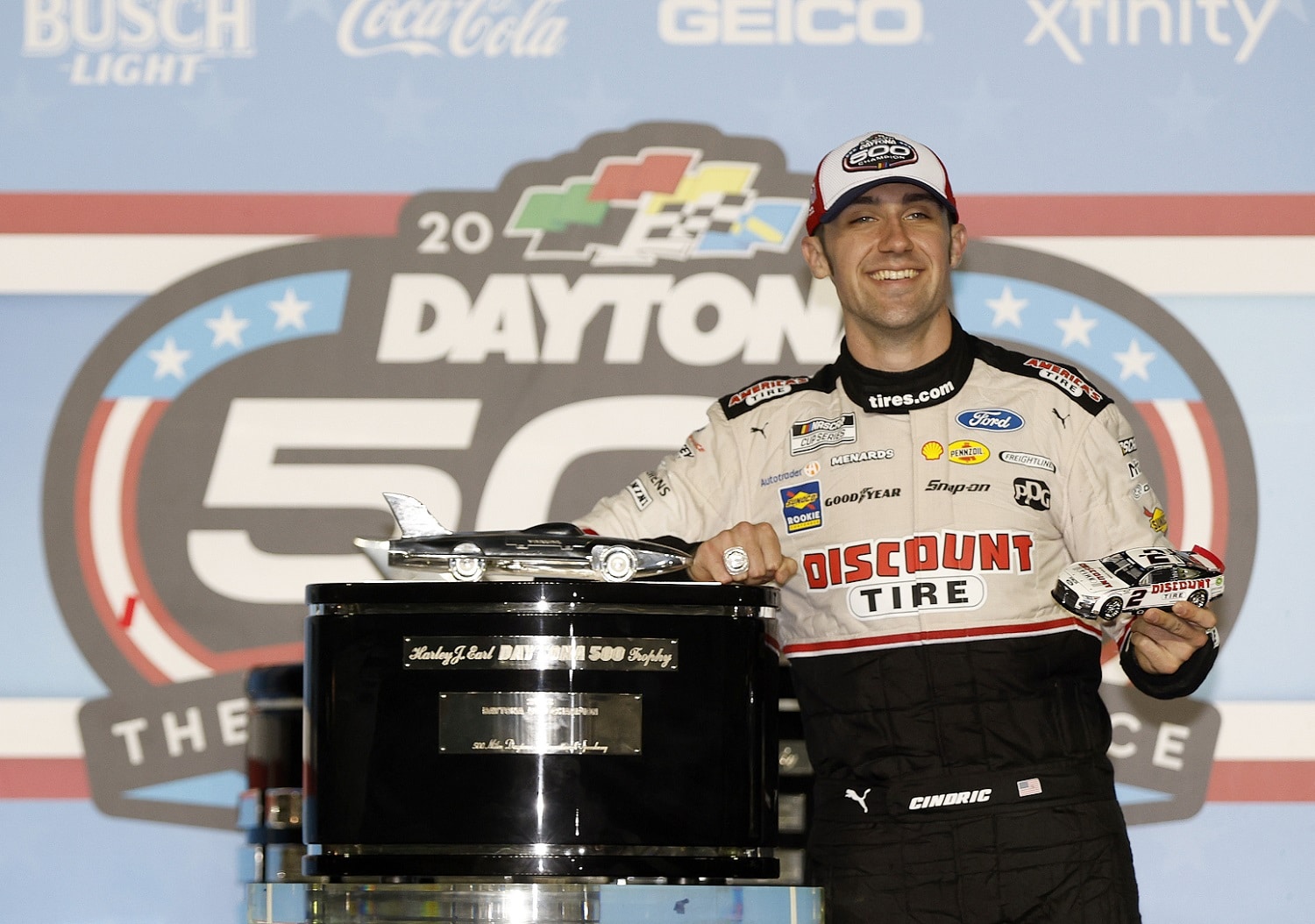 How Many Daytona 500 Drivers Made the Race Their First NASCAR Win?
Making 'The Great American Race' the first victory is not an every-day event.
Austin Cindric may be just 24 years old and have only a single NASCAR Cup Series victory to his credit, but he already possesses the second-most desirable title in the sport. If you can't be known as the series champion (yet), then the label of "Daytona 500 winner" is a nice consolation prize.
Cindric accomplished the feat last year in his eighth Cup Series appearance. It put him in exclusive company as one of just nine drivers who made the Daytona 500 their first win in NASCAR's top series.
Trevor Bayne set the standard for Daytona 500 breakthroughs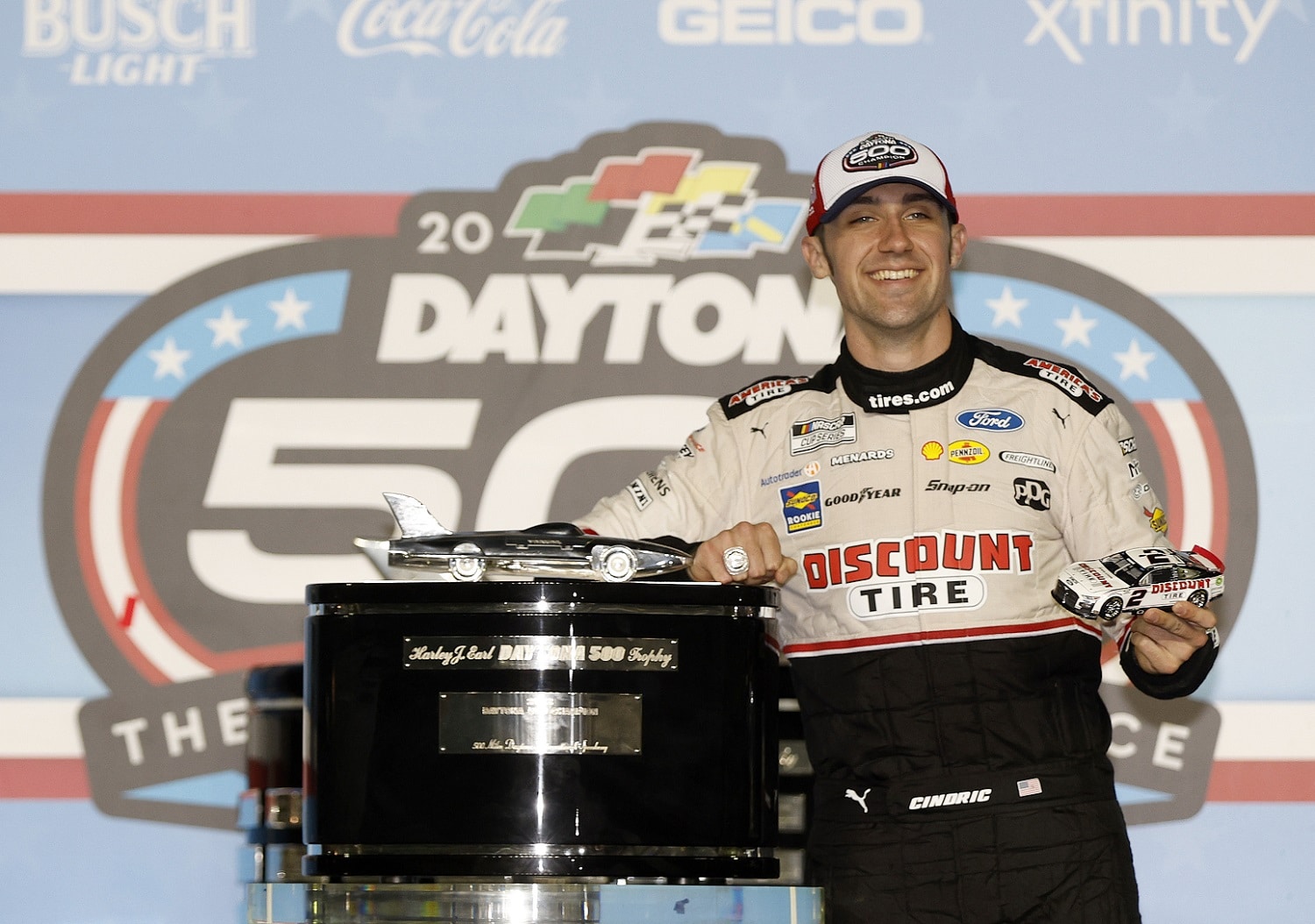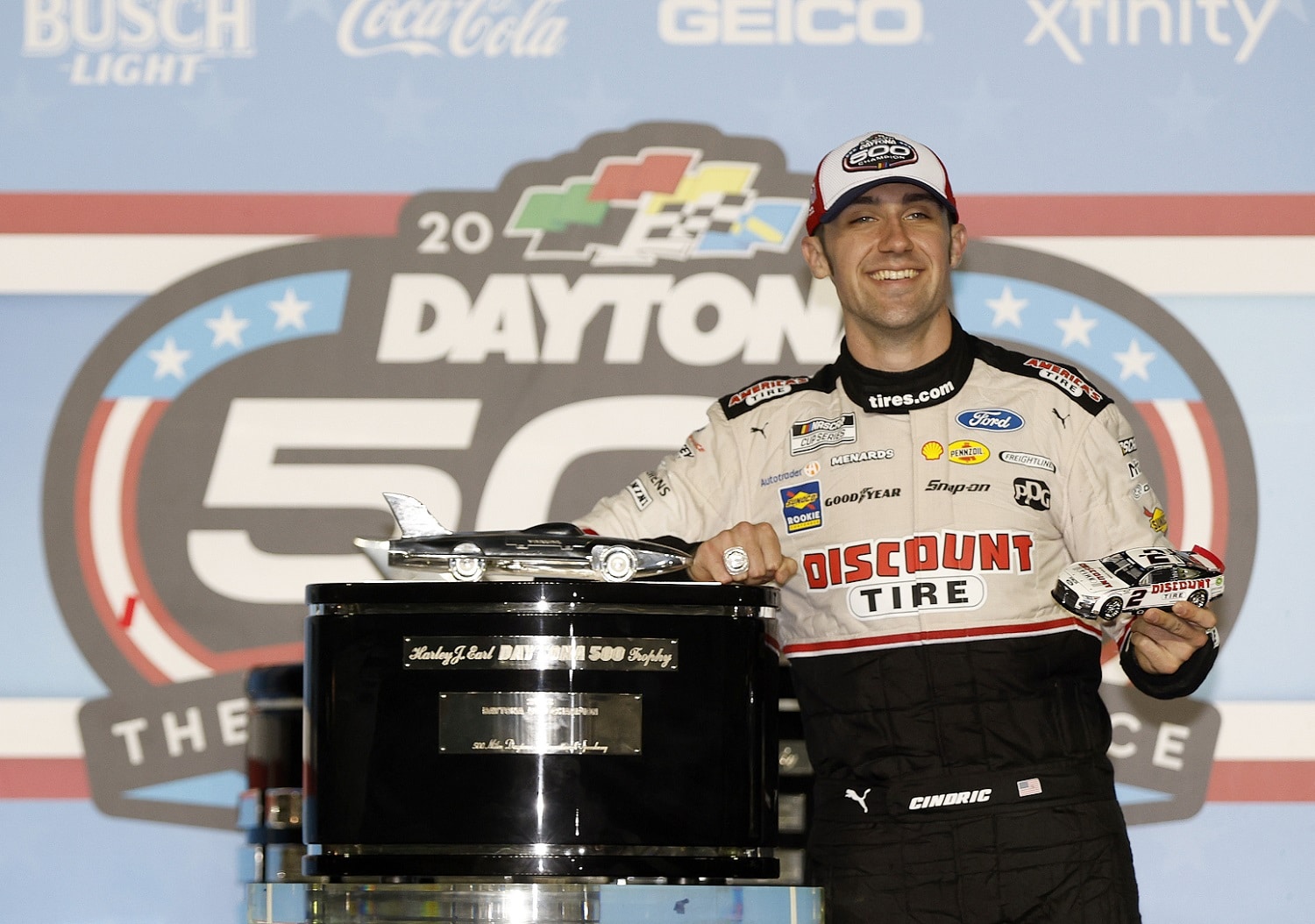 The seven previous Cup Series starts Austin Cindric made before scoring his first career victory at the Daytona 500 qualified him as a cagey veteran compared to Trevor Bayne.
Bayne was a day short of his 20th birthday when he won at Daytona on Feb. 20, 2011, in Wood Brothers Racing's No. 21 Ford. His only previous start in NASCAR's top series came three months earlier when he finished 17th at Texas Motor Speedway in a car driven by Bill Elliott for part of that season.
Probably the best part of Bayne's victory – aside from the fact that a rookie put Wood Brothers on Victory Lane – is that he didn't take his first lead until Lap 203 of the scheduled 200. Bayne prevailed over Carl Edwards after a series of green-white-checkers stretched the race to 520 miles.
The only other driver to start fewer races before making the Daytona 500 his first win was Mario Andretti, who won in his seventh start and went on to become iconic as an IndyCar and Formula 1 star.
Who was the first driver to make the Daytona 500 his initial victory?
The first driver to make NASCAR's signature race his first career win might have had the best story to tell.
DeWayne "Tiny" Lund was anything but tiny. At 6-foot-5 and thickly built, Lund was anything but tiny. The strength frequently associated with such a physique proved life-saving on Feb. 14, 1963, after NASCAR veteran Marvin Panch flipped his Maserati in a test session at Daytona International Speedway.
Panch suffered multiple injuries in the crash, and the car quickly caught fire. Lund rushed to the scene and helped extricate his fellow driver from the wreckage at great personal risk, an act that earned him awards for heroism.
With Panch recovering from the injuries, including burns from the fire, Wood Brothers asked Lund to take the wheel of the No. 21 Ford 10 days later in the Daytona 500. The veteran of 131 Cup Series starts took the lead for good on Lap 193 and won over Fred Lorenzen.
Five others who scored their first win in 'The Great American Race'
Aside from Austin Cindric, Michael McDowell is the only active full-time driver in the Cup Series to have scored his first win in the Daytona 500. McDowell made his breakthrough in 2021 as Team Penske teammates Joey Logano and Brad Keselowski wrecked on the white-flag lap.
It was the only lap McDowell led the entire day, arguably making him the luckiest of the first-timers and a champion after 358 Cup Series starts.
The others to make Daytona their debut on Victory Lane:
Pete Hamilton, 1970
Derrike Cope, 1990
Sterling Marlin, 1994
Michael Waltrip, 2001
Waltrip's triumph, of course, will be remembered because he crossed the line moments after the wreck behind him that killed the legendary Dale Earnhardt. It was Earnhardt who picked Waltrip during the offseason to drive alongside Dale Earnhardt Jr. for DEI.
Got a question or observation about racing? Sportscasting's John Moriello does a mailbag column each Friday. Write to him at [email protected].