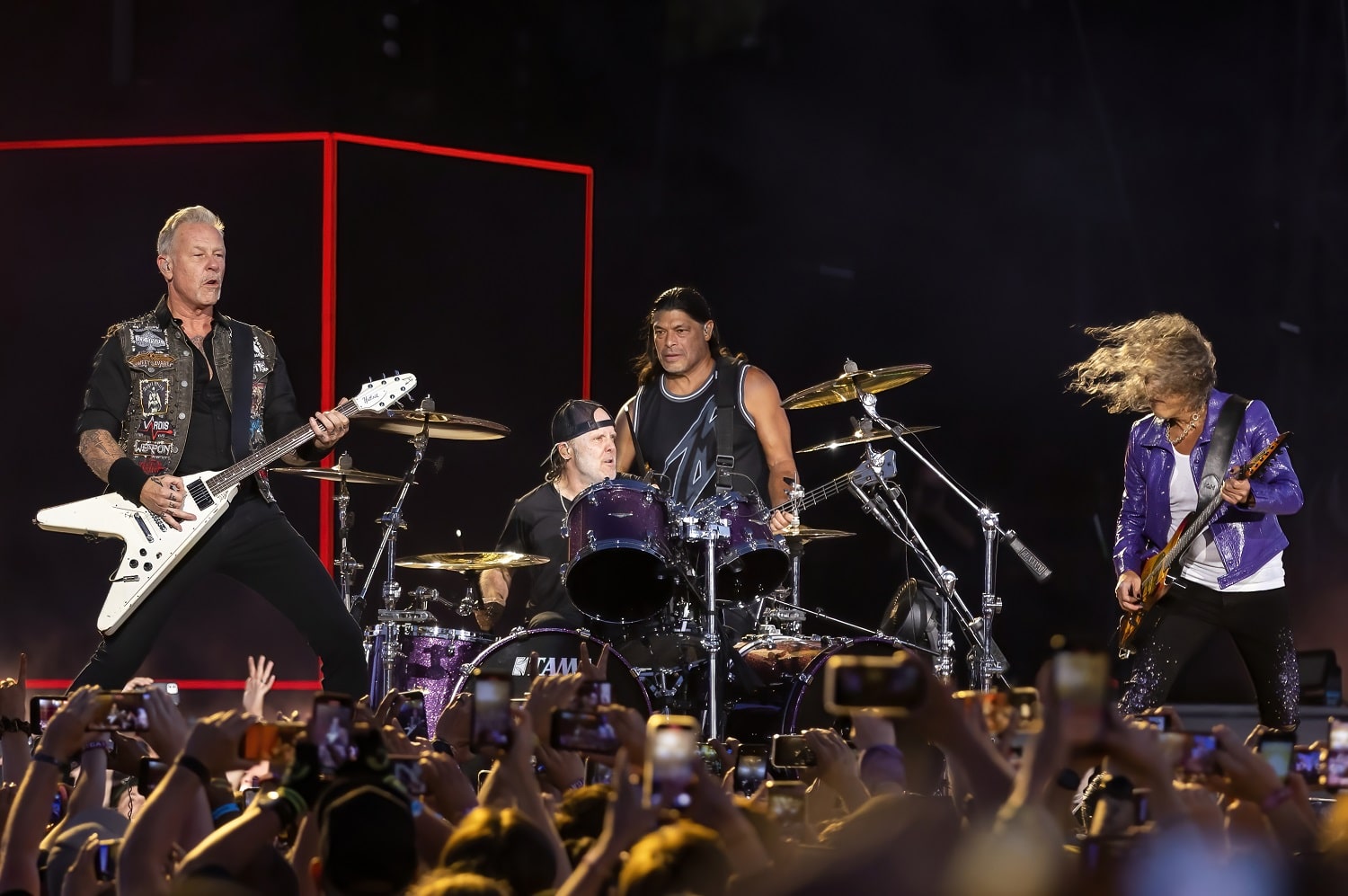 Front Row Motorsports Reveals Its Worst-Kept Secret With a Hand From Metallica
Front Row Motorsports' contribution to a charitable auction confirms what most NASCAR observers already suspected.
Spoiler alert: Michael McDowell and Todd Gilliland are coming back to the Front Row Motorsports lineup next season. If Rick Ware Racing ever gets around to revealing its lineup, then we can close the book on the NASCAR Cup Series Silly Season.
Then again, RWR doesn't have one of the great bands in rock history in its corner to help break the news.
Front Row Motorsports revealed its plans in an off-hand fashion
The pace of announcements from Xfinity Series and Craftsman Truck Series teams has been brisk this week, but there are still numerous questions about driver assignments in 2023. Most of the decisions in the NASCAR Cup Series have already been disclosed, however, with Front Row Motorsports and Rick Ware Racing the exceptions.
RWR is a legitimate mystery. Cody Ware is sure to get one of the two cars, but the other is expected to be split up again among multiple drivers who have not been revealed. As for FRM, we've been mystified by the lack of a formal announcement. After all, they employ a recent Daytona 500 winner and have been forthcoming with information about the near-term future of the reigning truck series champion.
In any case, you can consider the cat to be out of the bag now. Front Row Motorsports tweeted out an announcement that it has teamed up with iconic metal band Metallica and the All Within My Hands charitable organization in an auction that includes VIP experiences with Michael McDowell, Todd Gilliland, and Zane Smith in 2023.
We may be a little slow on the draw at times, but it sure sounds as though McDowell and Gilliland are returning to the Cup Series Nos. 34 and 38 Fords, respectively.
Front Row Motorsports and Metallica are winding down their year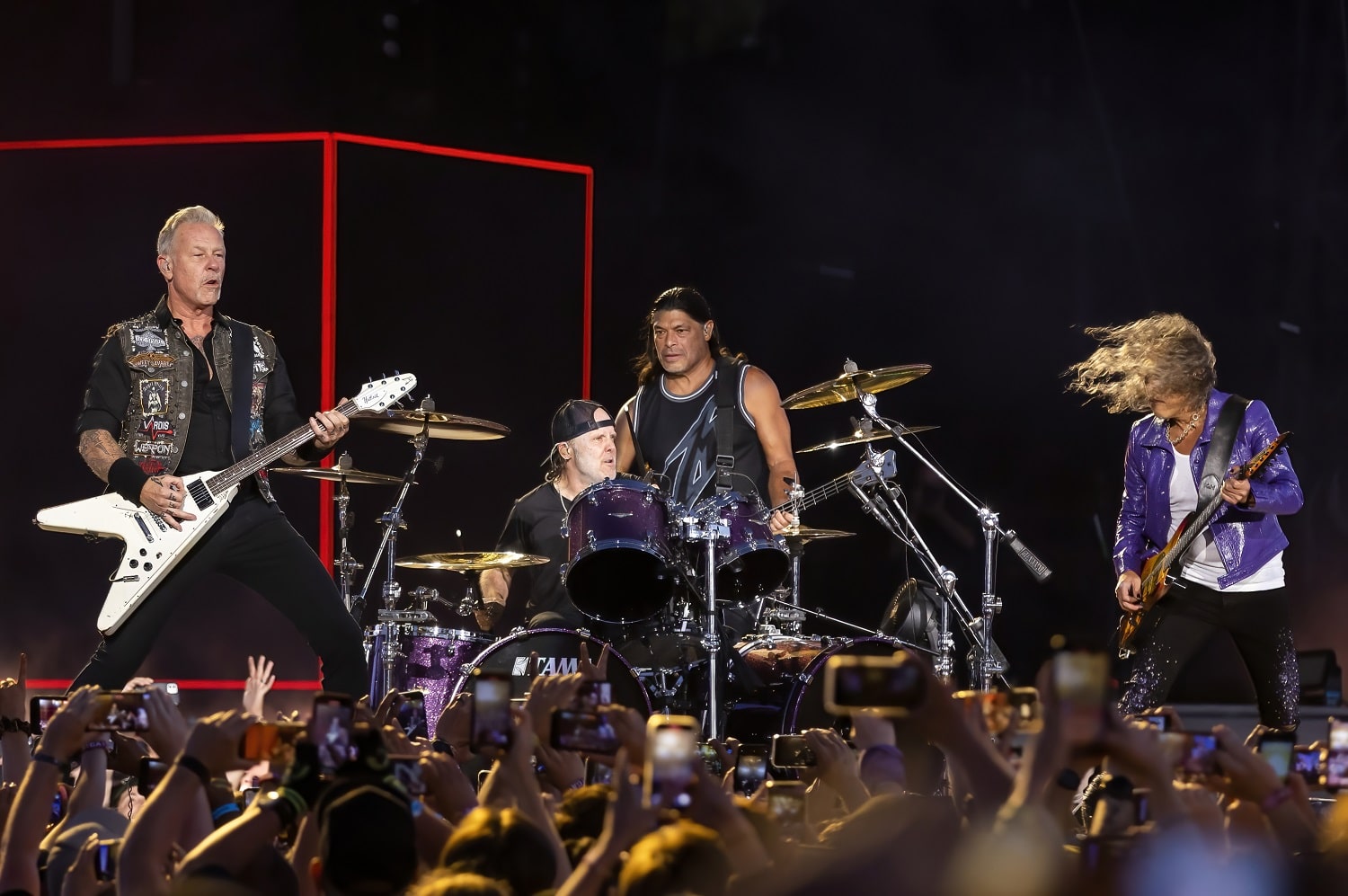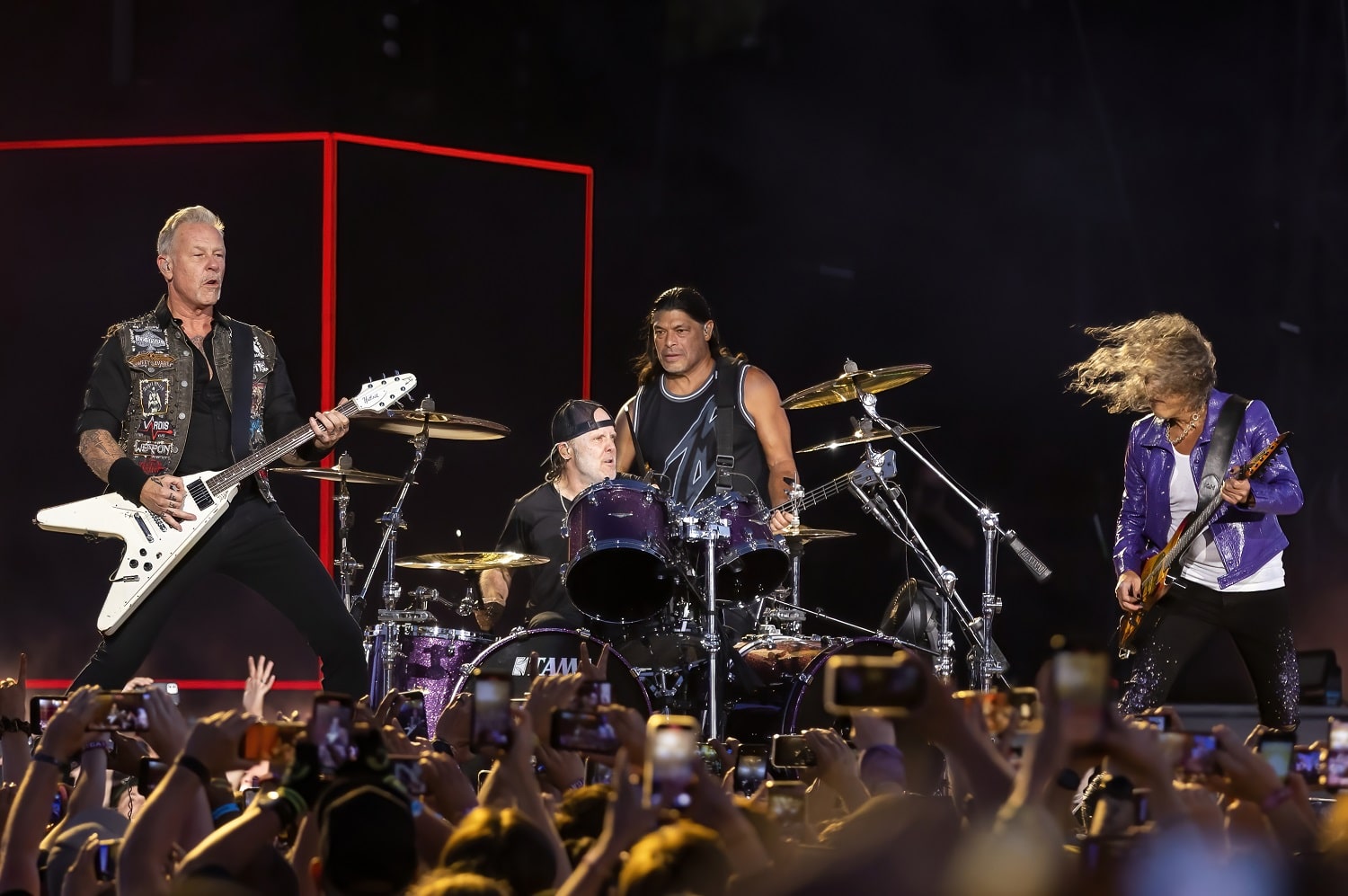 All Within My Hands is the charitable foundation of Metallica, which was inducted into the Rock and Roll Hall of Fame in 2009. It works internationally to provide relief following natural disasters, address food insecurity, and support education through the Metallica Scholars program. 
The band is wrapping up its 2022 schedule on Dec. 16 with a concert in Los Angeles, which will benefit the foundation. Paramount+ is streaming live, and late-night talker Jimmy Kimmel is hosting.
There is also an auction taking place to raise money, with some of the band's musical instruments among the items up for bids. Front Row Motorsports has joined in by offering a VIP race experience for the upcoming NASCAR Cup Series season.
As of Saturday morning, the top bid of $3,550 was far above a VIP experience being donated by the NFL's Los Angeles Chargers. The FRM offer includes airfare, hotel and rental car, two VIP passes to the garage, and grandstand tickets for all the races on any weekend except the Daytona 500.
FRM is including tours of its haulers as well as meet-and-greets with its drivers. Adding to the coolness factor, the winning bidder will watch a portion of a Cup Series race from the team's pit box.
Michael McDowell and Todd Gilliland have some work ahead of them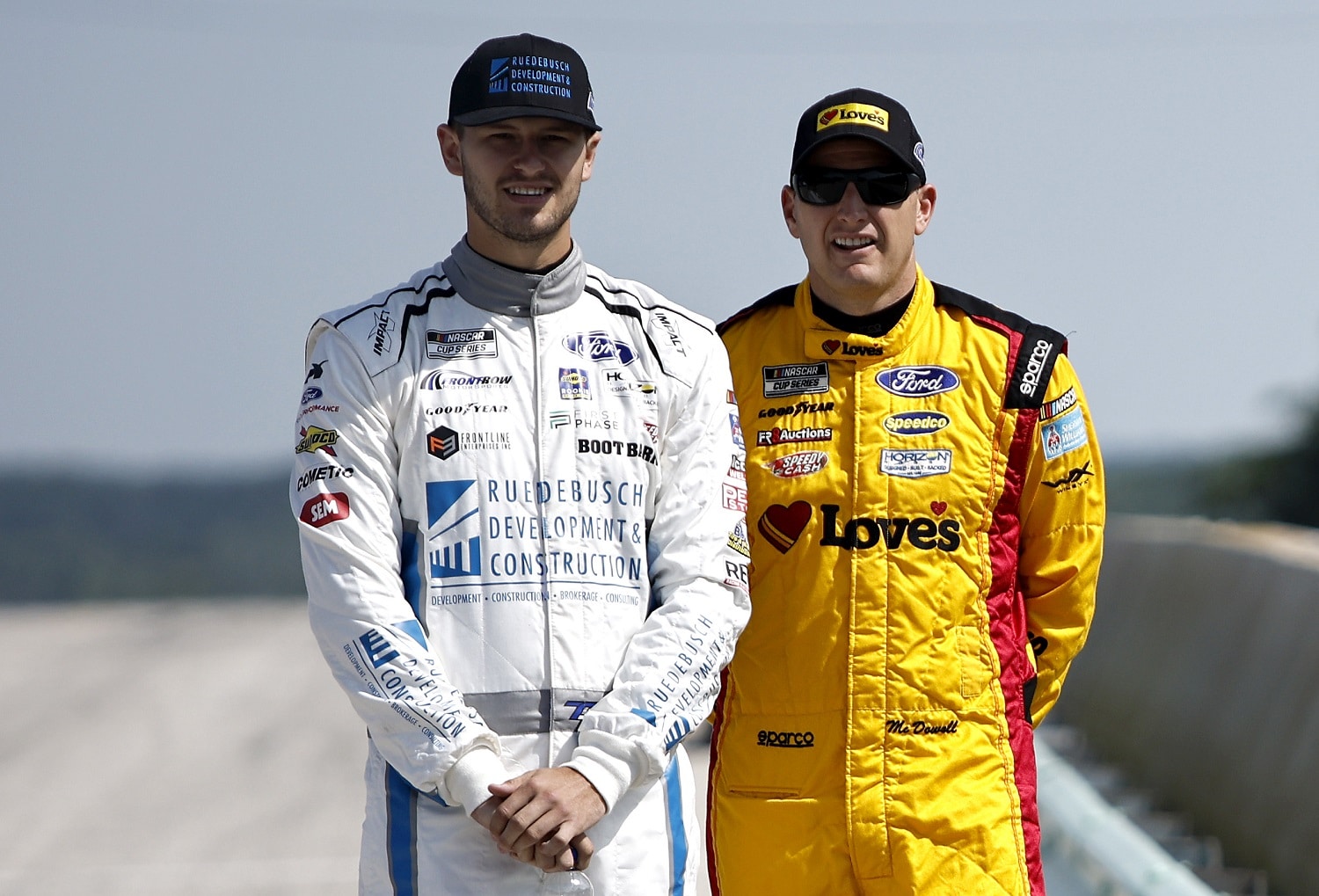 The 2021 Daytona 500 remains Michael McDowell's only victory in 429 NASCAR Cup Series starts, but the just-completed first season in the Next Gen car was a win for the driver and Front Row Motorsports. McDowell finished seventh and sixth at Darlington and was also running near the front for stretches on superspeedways and road courses.
After five top-10 finishes in 2021, McDowell blew that away with 12 showings in the top 10 this year as a consistent threat to challenge for the checkered flag. He also set a career high by finishing on the lead lap 24 times, and the 37-year-old Phoenix native scored personal bests in average start (17.0) and finish (16.7).
Todd Gilliland was making a big leap from his father's team in the truck series in the No. 38 Ford. The FRM team saw enough to justify the decision to replace Anthony Alfredo after the 2021 season.
Gilliland largely stayed out of trouble throughout his first season in the top series, which is all you can ask from a newcomer. His average start/finish split of 27.5/23.2 bodes well for his future.
The objective in 2023 will be for both to build on the head start the team appears to have in figuring out the Next Gen car.
Got a question or observation about racing? Sportscasting's John Moriello does a mailbag column each Friday. Write to him at [email protected].