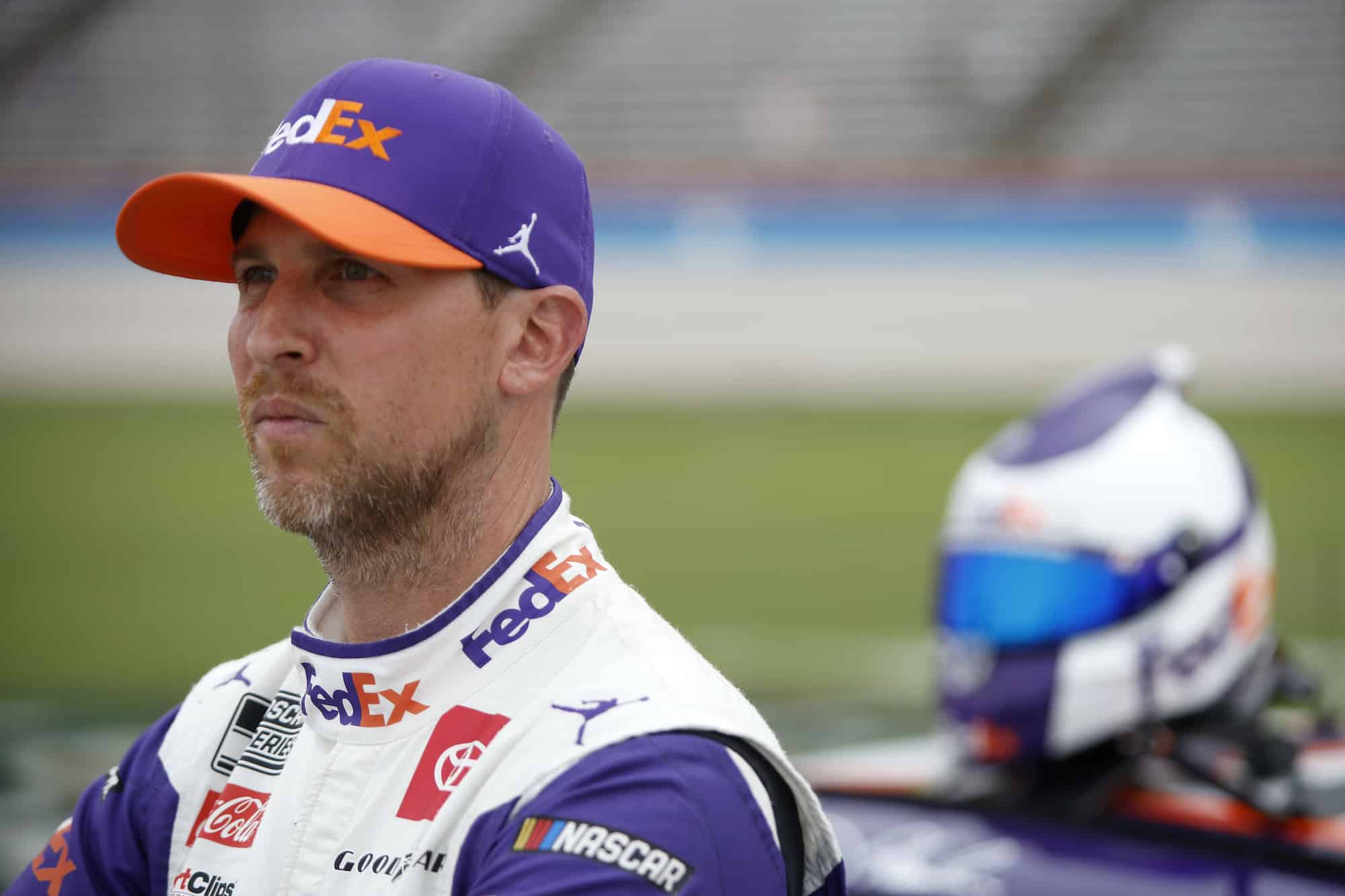 Denny Hamlin Makes Eye-Opening Statement About Reason Cup Series Teams Are Interested in Competing in Races Outside NASCAR
Denny Hamlin candidly admitted that Cup Series teams are interested in racing outside of NASCAR and offered a surprising reason why.
The 2022 NASCAR Cup Series season offered plenty of storylines off the track. One of the most intriguing occurred later in the season when several prominent names representing the biggest organizations, including Jeff Gordon at Hendrick Motorsports, admitted that the teams hadn't turned a profit in years, suggesting that the business model was broken.
This week, a report came out that those teams are now exploring organizing their own races in the offseason. Denny Hamlin was questioned about that possibility before the awards banquet in Nashville and offered an eye-opening response.
Denny Hamlin has unique perspective as driver and team owner
As a co-owner at 23XI Racing, Denny Hamlin has a unique perspective on what's going on behind the scenes like negotiations between the teams and NASCAR on the upcoming television contract. 
You can be sure the driver-owner was fully aware of all the goings on back in October when Gordon and 23XI Racing investor Curtis Polk were among several top team officials that addressed the media, talking about how the teams were not profitable, how the current situation was not sustainable, and how the sport faced a pivotal moment in trying to find a way forward that was agreeable to all parties.    
Hamlin makes surprising remark on reason drivers are interesting in racing other events
This week, Adam Stern of the Sports Business Journal reported that the Race Team Alliance, a coalition of NASCAR teams that discusses issues and opportunities in the sport, such as television negotiations, was researching the possibility of exhibition races outside of the NASCAR umbrella, both domestic and internationally.
The report indicated that the sports marketing agency, Wasserman, which is already working with the RTA to better understand its media value for the upcoming television negotiations, is in the early stages of seeking promoters for the potential events, which according to one personal familiar with the situation, could begin as early as the 2023 offseason.  
In Nashville for the Championship Week Awards ceremony, Fox's Bob Pockrass asked Hamlin his thoughts on the potential exhibition races and if it could be pulled off. 
"Certainly it could be pulled off, for sure, but it won't affect anything that we do here," Hamlin said. "Week in, week out, it's just more of an opportunity for us to kind of supplement some income." 
As crazy as it sounds, it makes sense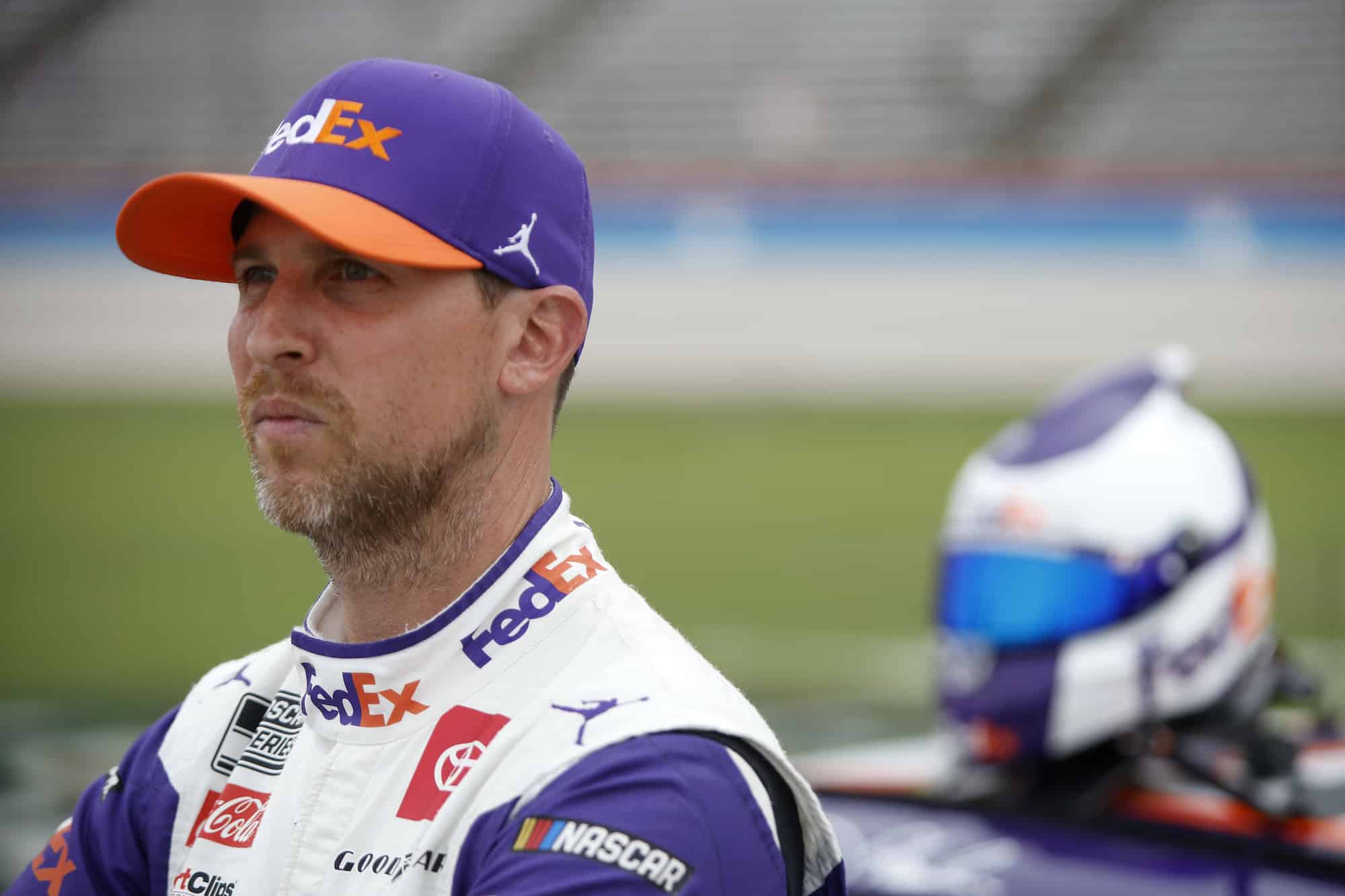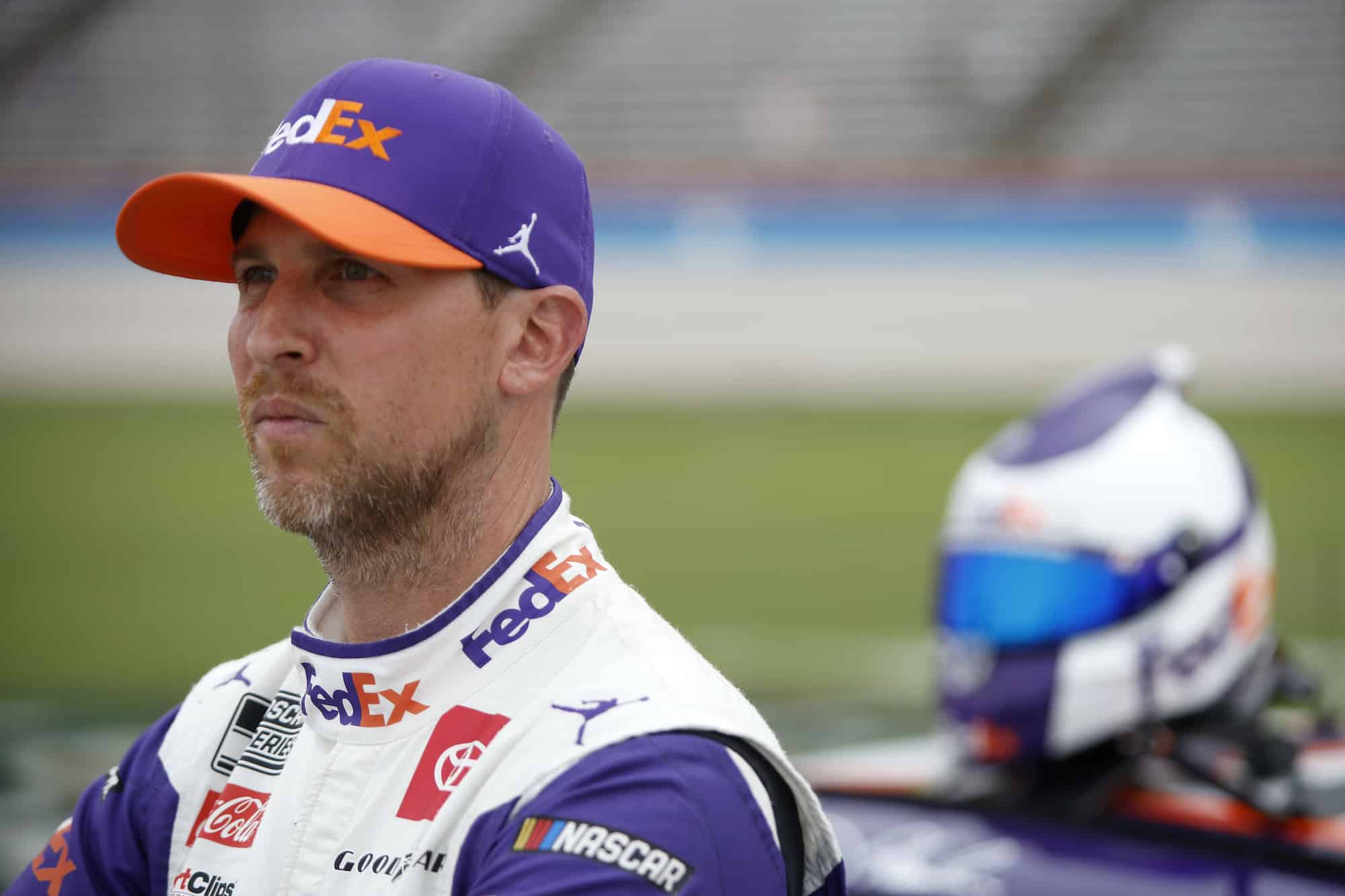 There's no way around it – Hamlin's words are shocking. It's hard to believe that drivers like the three-time Daytona 500 winner, who reportedly earns more than $10 million annually through his sponsorship with FedEx, need to augment their incomes.
However, his statement, as incredible as it sounds, lines up with the overarching theme of what the RTA said in October. The revenue stream doesn't need to be increased just for the talent, but the teams as a whole as they are trying to get away from the sponsor-dependent model.
Exhibition races with top drivers could certainly generate fan interest and produce additional revenue. But would it be enough? Or, is this all just leverage for the teams to get NASCAR officials to be more willing to share a bigger piece of the pie in the upcoming television contract negotiations? 
It's an interesting development and one to keep an eye in the months ahead to see if there are any potential promoters who might be willing, and more importantly, able to pull it all together.