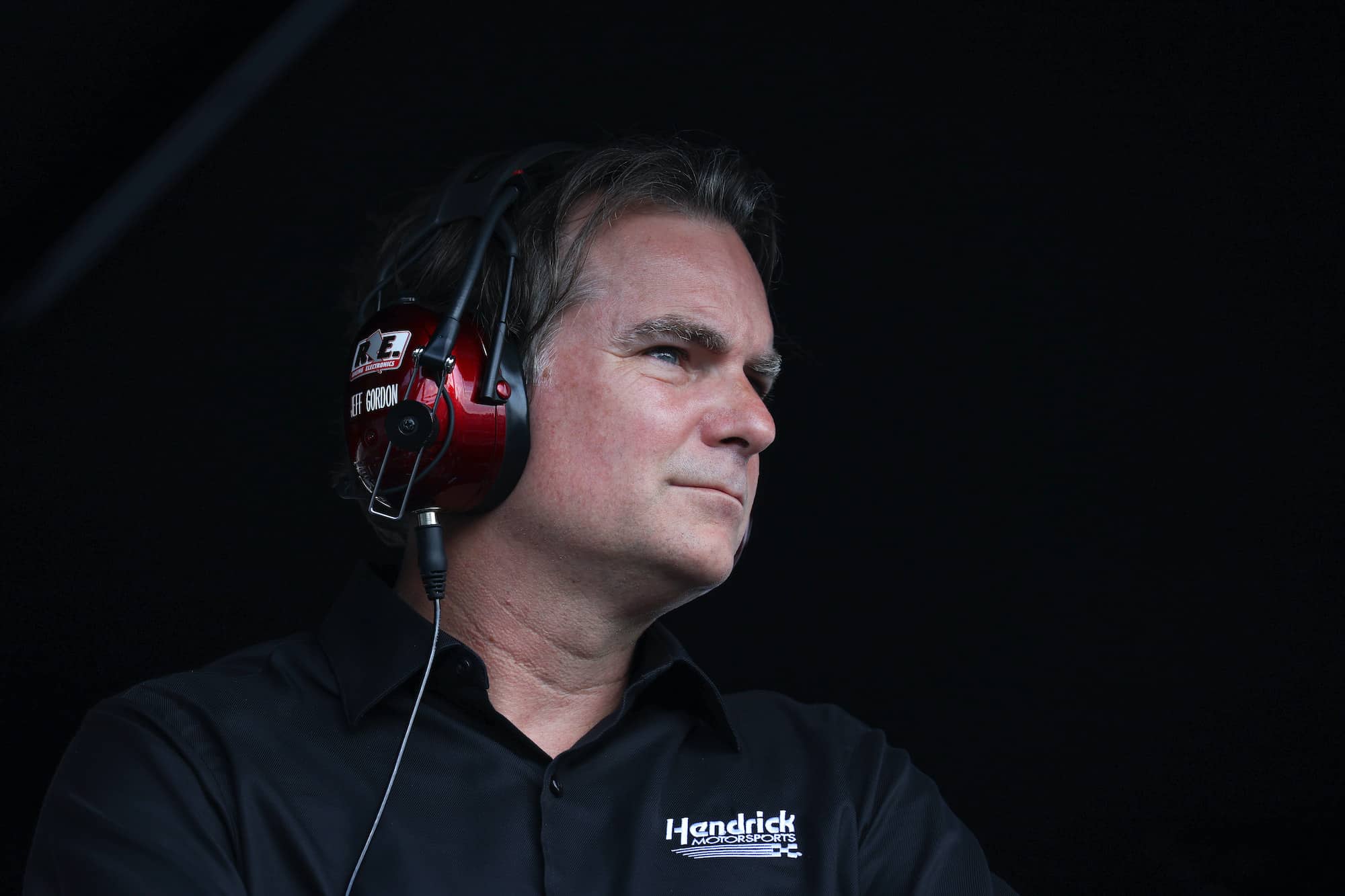 Jeff Gordon and Team Execs Go Public Over TV Deal Negotiations and Sound Alarm Bells About NASCAR's Future, According to Report
Jeff Gordon and several team executives sounded alarm bells in a meeting with the media over talks with NASCAR on the upcoming TV deal, and how the future of the sport could be in question.
Jeff Gordon is synonymous with Hendrick Motorsports. He totaled 93 wins and four Cup Series championships in 23 full-time seasons with the organization. In the last couple of years, he's served as vice chair, and is set to take the place of the company's namesake when he eventually decides to step away.
This week, Gordon was one of several top Cup team execs who met with the media to discuss the status of negotiations between the organizations and NASCAR over the sport's next media-rights deal. According to one report, team officials painted a bleak picture of the discussions and the three-time Daytona 500 winner made a shocking admission that bluntly proved their point.  
Jeff Gordon and other top team execs talking with NASCAR about future TV deal
NASCAR's current television contract runs through the 2024 season. In preparation for a new deal that will start in 2025, teams have been in talks with the sanctioning body all year about increasing their portion of the pie. In the current situation, the split is 65% to tracks, 25% to teams, and 10% to NASCAR.
A new subcommittee was formed this year to handle these types of discussions with NASCAR, and includes Jeff Gordon, 23XI Racing investor Curtis Polk, Joe Gibbs Racing President Dave Alpern, and Roush Fenway Keselowski Racing President Steve Newmark.
The four met with the media on Friday and revealed that they felt pushed to address the situation in a more public way due to a lack of progress behind closed doors. According to the Sports Business Journal, several described this as a "pivotal moment" for NASCAR's future.
Gordon proves current model is broken with shocking admission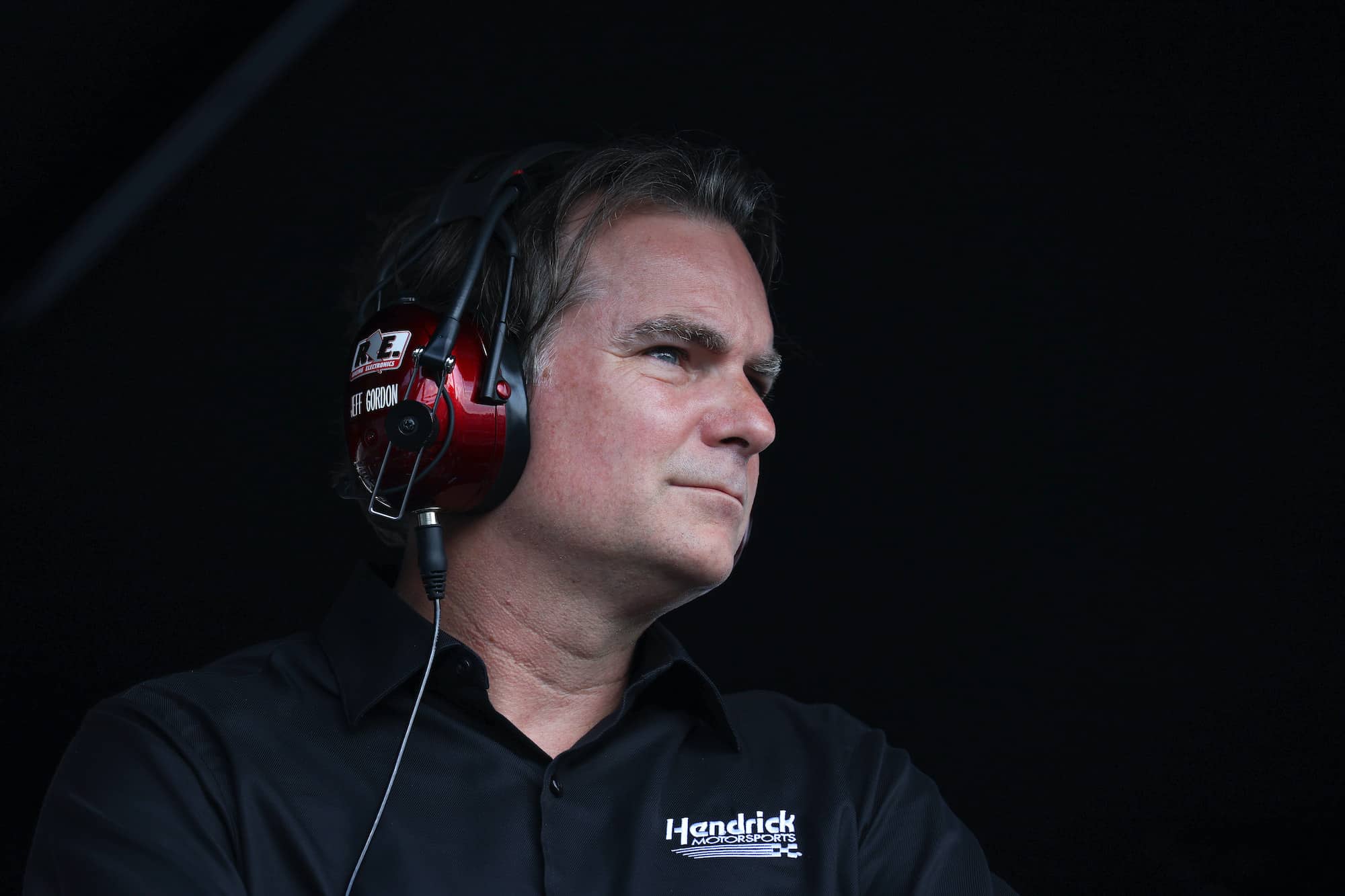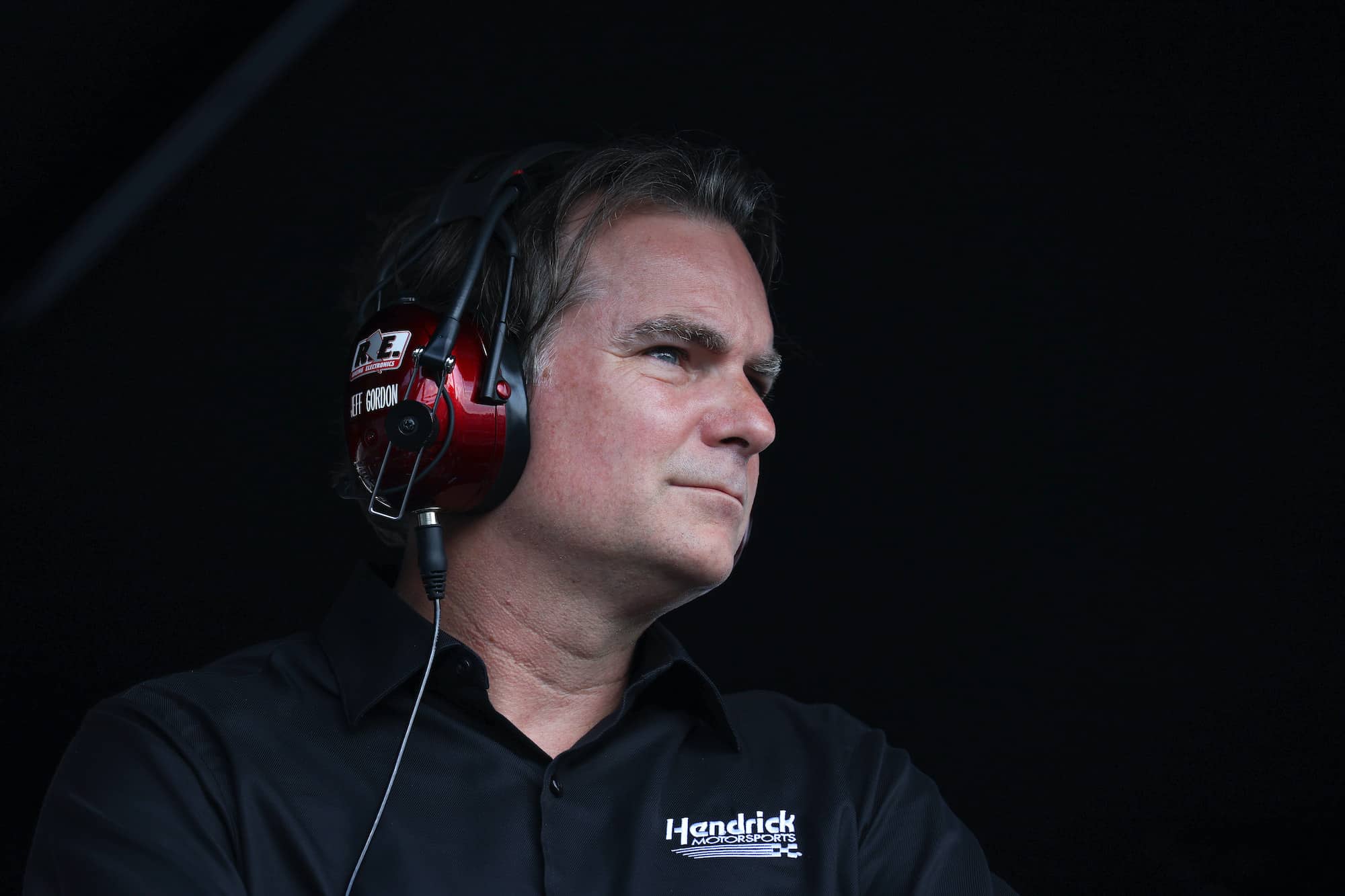 Of all the major sports in the world, NASCAR is undeniably the one that is the most sponsor-heavy. Every car has numerous business names on it. Each race is sponsored. And everywhere you turn at the race track there are sponsors (see Ruoff Mortgage Victory Lane). 
Sponsorship is reportedly between 60-80% of most NASCAR teams' annual revenue. This is a considerably greater amount than most other sports. As a result, the teams said the business model is broken and not sustainable. 
When talking about the future with the current model, Alpern said that he is "terrified of what happens after Coach (Joe Gibbs) is gone — I'm talking about survival." 
Incredibly, according to SBJ, Gordon shockingly admitted that HMS has not turned a profit in quite some time. 
Could there be a potential breakaway series formed similar to LIV Golf?
Think about that. Hendrick Motorsports became the winningest Cup Series team in the sport's history last year. It has the last two champions in its roster. Yet, unbelievably, it's unable to make a profit. 
According to the teams, they sent a seven-point proposal to NASCAR several months ago and received a response from the sanctioning body just a week ago that was not agreeable. NASCAR's answer to the situation is reportedly for the teams to cut costs. The teams suggest a large number of layoffs and personnel reduction will only damage the on-track product. They'd prefer to grow the pie.
Going public, which obviously won't make governing body officials happy, is just one way for the teams to apply some pressure. The threat of a potential breakaway series could be another. However, Newmark said all the teams are trying to identify a fair solution in NASCAR, and there are currently no plans to start a rival league like LIV Golf did with the PGA. 
Not currently. Could that be a potential option in the future? Depends on how far NASCAR is willing to take this. This is just the beginning of a story that everyone will be paying close attention to in the coming months because the future of the sport is riding on it.   
Like Sportscasting on Facebook. Follow us on Twitter @sportscasting19 and subscribe to our YouTube channel.