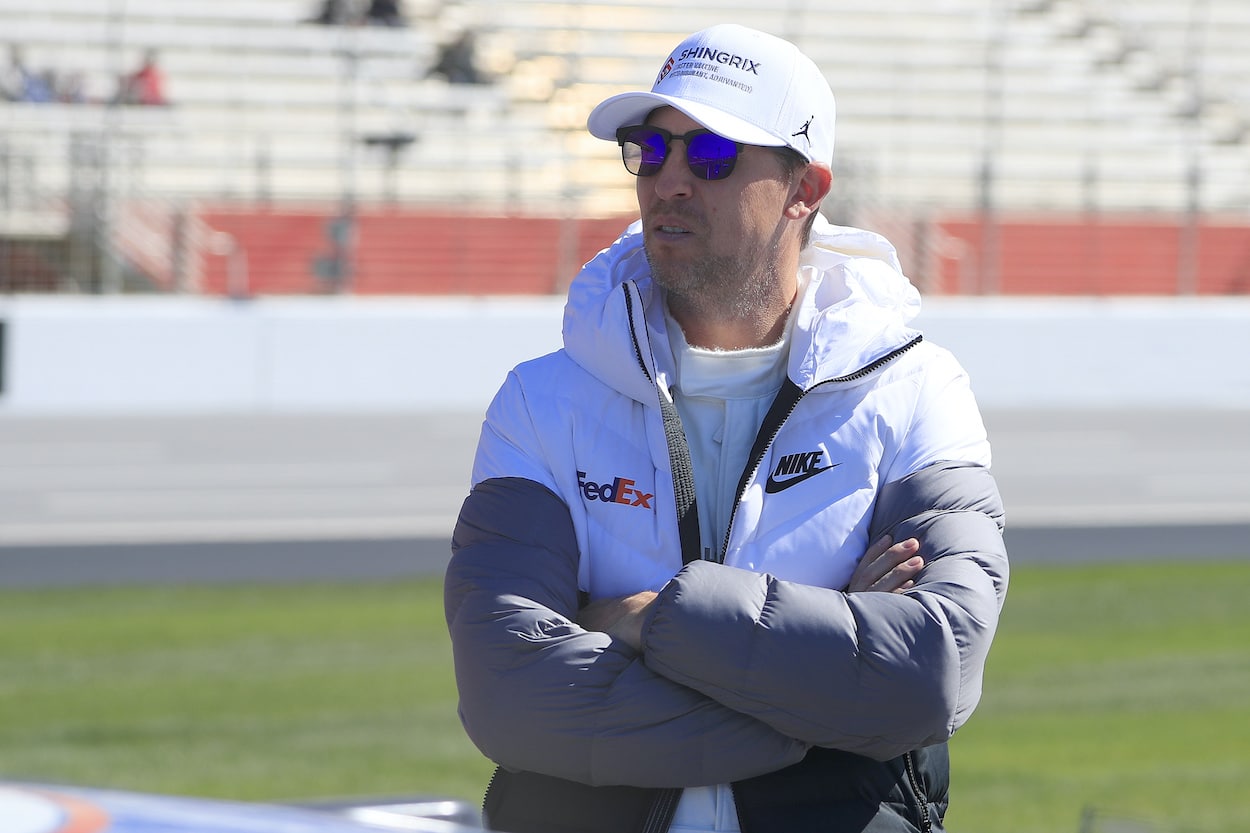 Denny Hamlin Stands Up to Joe Gibbs After Team Owner Initially Told Him Not to Appeal NASCAR Penalty, but Driver Insisted Sanctioning Body Was Wrong
Denny Hamlin candidly reveals that Joe Gibbs initially advised him not to appeal punishment from NASCAR, but the driver wanted to stand up for himself against charges he believes are inaccurate.
Denny Hamlin made headlines last week for comments on his podcast acknowledging that he intentionally wrecked Ross Chastain. It's been a whirlwind since, including a penalty from NASCAR and numerous drivers offering their opinion on the situation.
This week the three-time Daytona 500 champion returned to his much-anticipated podcast and talked about the week that was. During that conversation, the driver talked about why he initially suggested that he was declining to appeal the penalty, how Joe Gibbs directly influenced that decision, and ultimately why he changed his mind. 
Denny Hamlin declines to appeal NASCAR penalty and then changes mind
Last week and just a couple of days after boldly admitting on his Actions Detrimental podcast that he deliberately wrecked Ross Chastain on the final laps in Phoenix, NASCAR punished Denny Hamlin appropriately enough for his actions detrimental to the sport. 
He received a $50,000 fine and was docked 25 drivers points. 
Initially, Hamlin announced on Twitter that he was not going to appeal the penalty. 
"I won't be making an appeal to NASCAR," he wrote. "However I will be making an appeal to the people. I'll see you next Monday."
A couple of days later, Hamlin was singing a different tune when he tweeted: "After much consideration I've decided that I will appeal the decision by NASCAR to penalize me. What happened on Sunday was common hard racing that happens each and every weekend. There was also no manipulation of the race nor actions detrimental to the sport."
Hamlin reveals Joe Gibbs initially told him not to appeal
Fans tuned in to this week's episode to hear what Hamlin had to say about the penalty. It wasn't much, as the JGR driver said he didn't want the plaintiffs to hear his argument before the appeals process. However, he did talk about the appeal and why he initially was opposed to it, including who influenced that decision. 
"I initially was not going to appeal this because my owner, Joe Gibbs, who I love like family because we are family, called me and says, 'Hey, this is obviously not ideal, but I've talked to sponsors, I talked to the team, we just want to let this go. We just want to move on. Everyone's fine, but let's just not drag it out and move on.'
"I was like, fine. It's not what I like, but I'll do it because Dad's telling me so, and I need to be a good teammate and someone that respects when my team owner asks me to do something. So then I slept on it and I woke up and I got the email from NASCAR, the things that they said I did, and I called Joe back and said, 'Joe, I didn't do any of these things.'"
Gibbs said that he wanted to talk about the situation with other members of the team, including president Dave Alpern, Hamlin's crew chief Chris Gabehart, and several executives.
"He put me on speaker phone, and I explained to everyone, here's what they say I did. This is not truthful. This is not right," Hamlin recalled. "And at the end of it they just said, 'We understand. If you want to appeal, then we support you.' And so, here we are." 
Does he have a case?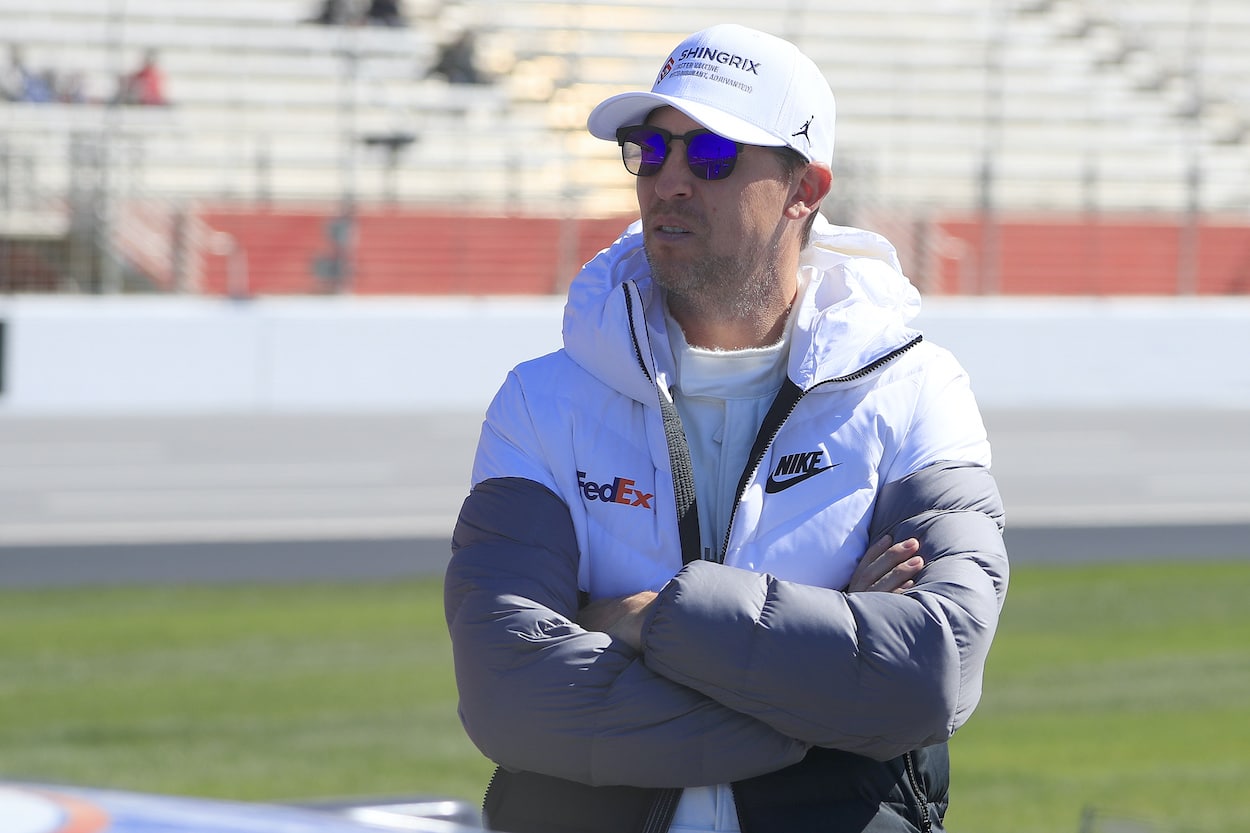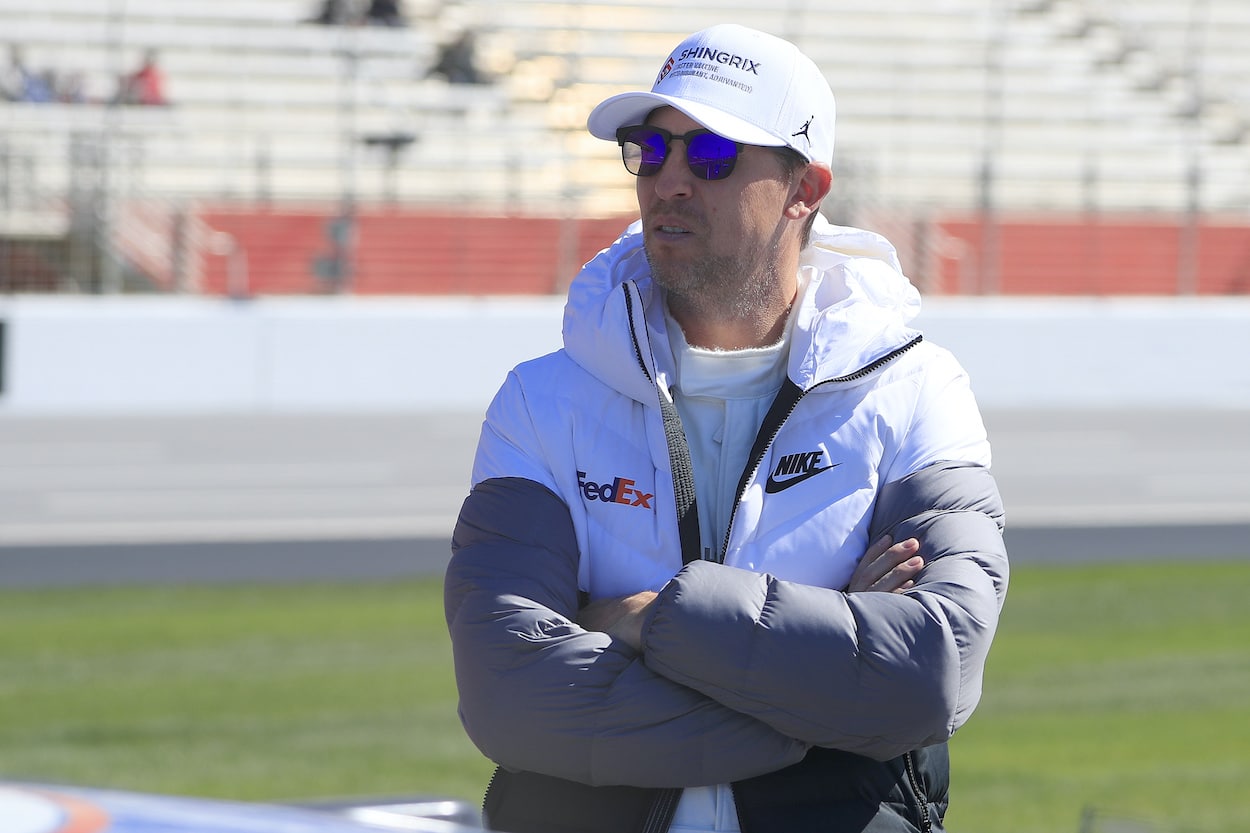 While many, including NASCAR, suggest Hamlin wouldn't be in this situation had he kept his mouth shut, as he said, here we are. So does he have a legitimate defense? 
Under the rules, the JGR driver was charged with violating Sections 4.4 B and D of the NASCAR Member Code of Conduct. 
B states: "Attempting to manipulate the outcome of the race or championship; wrecking or spinning another vehicle, whether or not that vehicle is removed from competition as a result."
D states: "Actions by a NASCAR Member that NASCAR finds to be detrimental to stock car racing or NASCAR."
Some would suggest that for part B, Hamlin could point to Joey Logano and William Byron last year at Darlington when the Penske driver blatantly admitted after winning how he made an intentional retaliatory move late on the No. 24 HMS car that manipulated the race's outcome. Nothing happened to the No. 22 team. 
Where Hamlin doesn't have much of a case is part D, and "actions detrimental." That's a broad and very subjective term. In other words, very hard to defend. NASCAR can deem whatever it wants as detrimental. Hamlin's actions on the track. What he said on his podcast. All of those could be deemed as such.
Everyone will have to wait and see what happens in the appeals process. Until then, Hamlin will continue with his podcast, and you can be sure, like he was with Chastain in Phoenix, that he will be very intentional with what he has to say.
For the latest breaking news and information about NASCAR's three national series, check out @kdsportswriter on Twitter.