Kevin Harvick Remembers What Denny Hamlin Did Last Year at Pocono and Agrees NASCAR Made Right Decision With Penalty on JGR Driver
Kevin Harvick didn't have a lot of nice things to say about NASCAR in 2022. On multiple occasions last year, the Stewart-Haas Racing driver took direct aim at the sanctioning body, typically focusing on the Next Gen car and safety concerns.  
Less than a month into 2023, his final season, the 47-year-old has taken a stance on an issue with NASCAR — its decision to penalize Denny Hamlin for his admission of intentionally wrecking Ross Chastain at Phoenix. Interestingly, the 2014 Cup Series champ sided with the governing body because he hasn't forgotten what the Joe Gibbs Racing driver did to him last year at Pocono. 
Kevin Harvick gets caught up in Denny Hamlin-Ross Chastain conflict
After a couple of incidents at Gateway and Atlanta where Ross Chastain wrecked Denny Hamlin, the JGR driver had had enough and retaliated at Pocono late in the race on a restart when the No. 11 car, from the inside lane, slid up the track and squeezed the Trackhouse car up toward the wall in Turn 1.
The No. 1 car hit the fence, bounced off, and then got blasted by Kevin Harvick in the left rear on the rebound before sliding through the rest of the cars into the infield wall. 
Instead of what could have been a top-5 finish, the wounded No. 4 car finished 27th. 
Harvick agrees with NASCAR penalty for Denny Hamlin and remembers Pocono
This week, Kevin Harvick made his first appearance of the year on NASCAR Race Hub, where he made a big announcement that he will be driving the No. 29 car at the All-Star Race. However, before that news, the future Hall of Famer was asked about the penalty on Hamlin. He didn't sugarcoat what was on his mind.
"I think they have to right now," Harvick said. "I think this situation, in particular, has just gone way overboard. And right now, it's affecting the teams. At Pocono, I got affected by Denny wiping out Ross Chastain and ran into Ross. And so, really, it's affecting every competitor on the race track. 
"I think it's a fine line between letting everybody have their personalities and do the things that they need to do. But in this current situation, we still have the possibilities of drivers getting hurt and I don't like the wrecking under caution. I don't like the fact that we're intentionally wrecking drivers. 
"And there's a way to do it by just racing and you don't have to intentionally do it. You could race hard and put them in bad spots and do the things that you need to do but everybody's vulnerable right now and I just don't like the intentional wrecking." 
Walking a fine line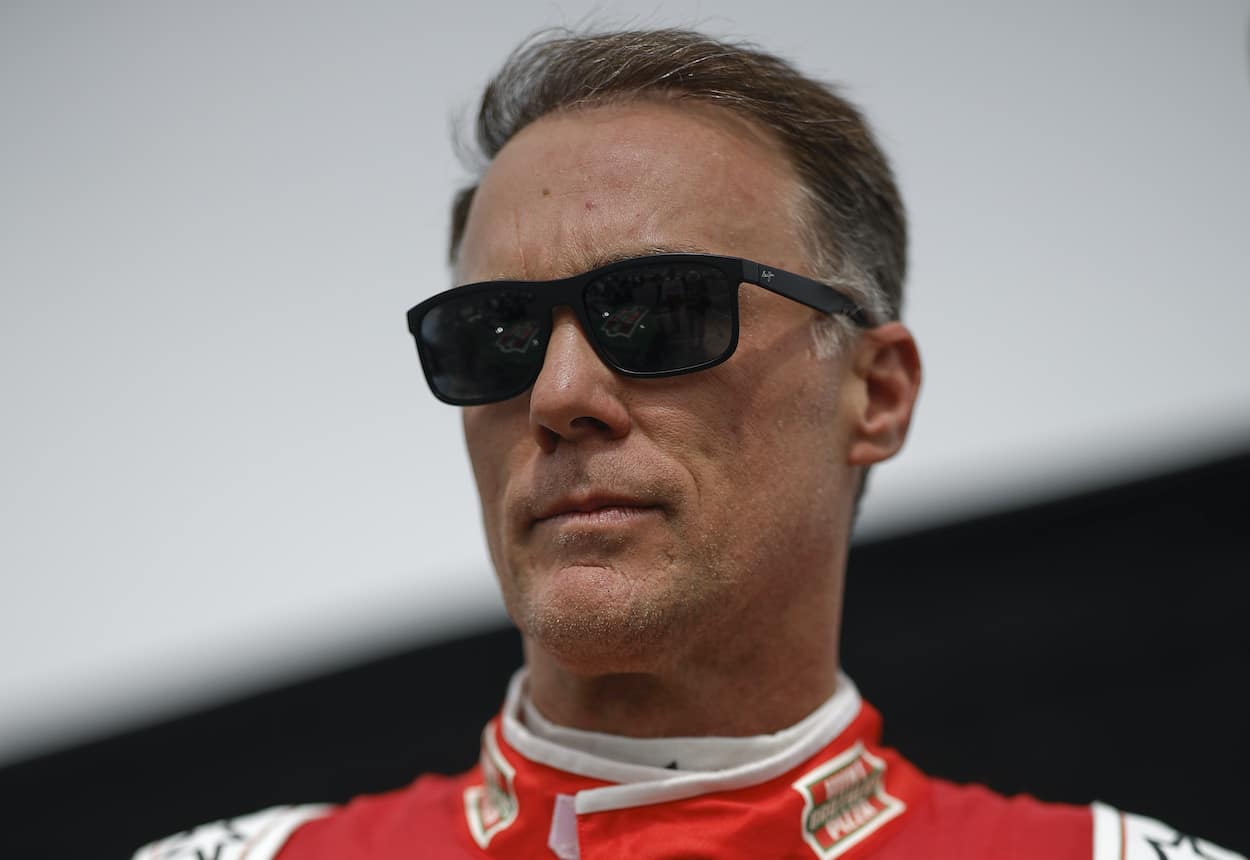 Harvick is right about it being a fine line, but that's not only between drivers racing hard and intentionally wrecking someone but also the way the competitors self-police on the track versus NASCAR getting involved and handing down penalties. 
"I look at this a little different," Andy Petree of Richard Childress Racing said on the show. "Kevin's got a take on it that I don't totally disagree with when you go to the safety aspect and if they're wrecking each other and putting themselves in a bad spot. This kind of was an opportunity for NASCAR to make a no-call in my opinion. They just kind of rubbed the wall. 
"Obviously, I don't think anything would have happened had he not admitted it. That microphone did cost him 25 points that Denny was holding. But I think that they don't need to jump too far over on this side because it is going to start affecting how these guys race, if they think they're going to get penalized. If I move Kevin and he gets into the wall and I win, am I going to get penalized? Are they going to take it away from me?"
Both fair questions. And after this week's ruling by the sanctioning body, no one can be sure what those answers will be.
For the latest breaking news and information about NASCAR's three national series, check out @kdsportswriter on Twitter.