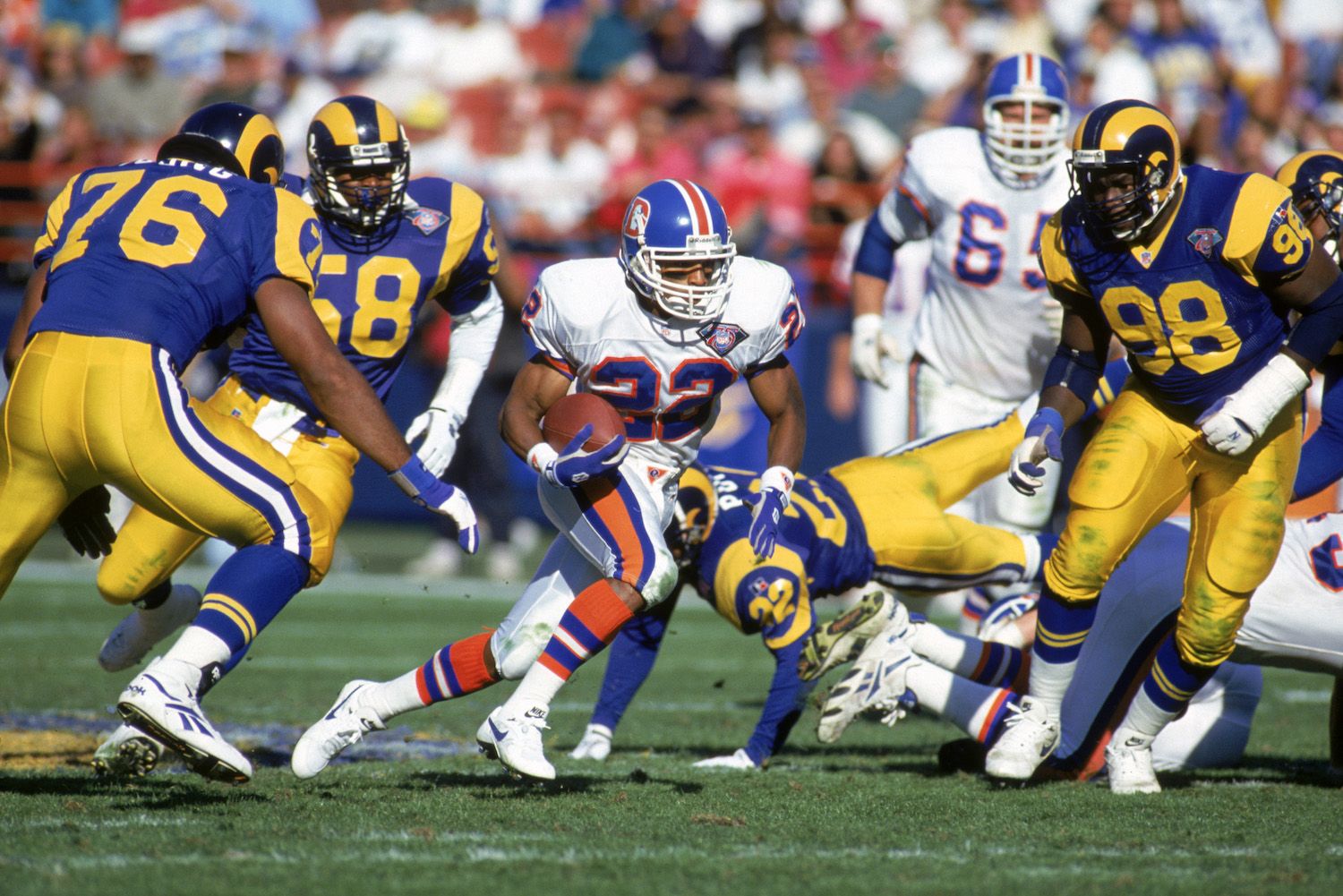 Denver Broncos' Glyn Milburn Topped 400 Yards and Set Unbelievable NFL Record 25 Years Ago Today
History was made on this day 25 years ago in Denver when Broncos running back Glyn Milburn topped 400 yards in a game. No one has come close since and likely never will.
There's a saying often applied in sports that suggests records are meant to be broken. For most of them, that's true. However, there are some records in sports like the NFL that, for whatever reason, will likely never be broken, much less challenged. On this day 25 years ago, Denver Broncos running back Glyn Milburn set one of those records. Here's a look back on that day and how the record has withstood the test of time.
Glyn Milburn becomes multi-purpose player for Denver Broncos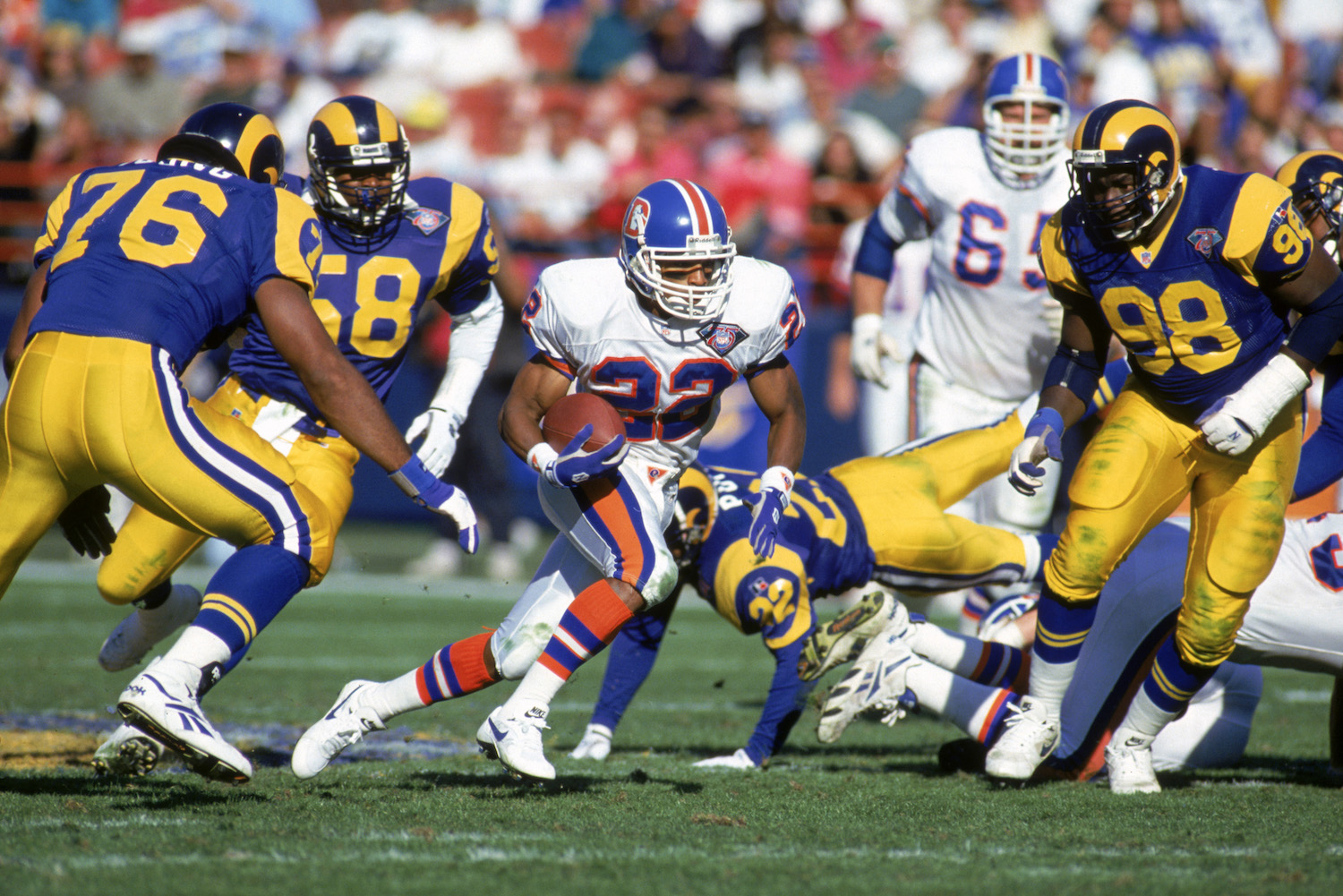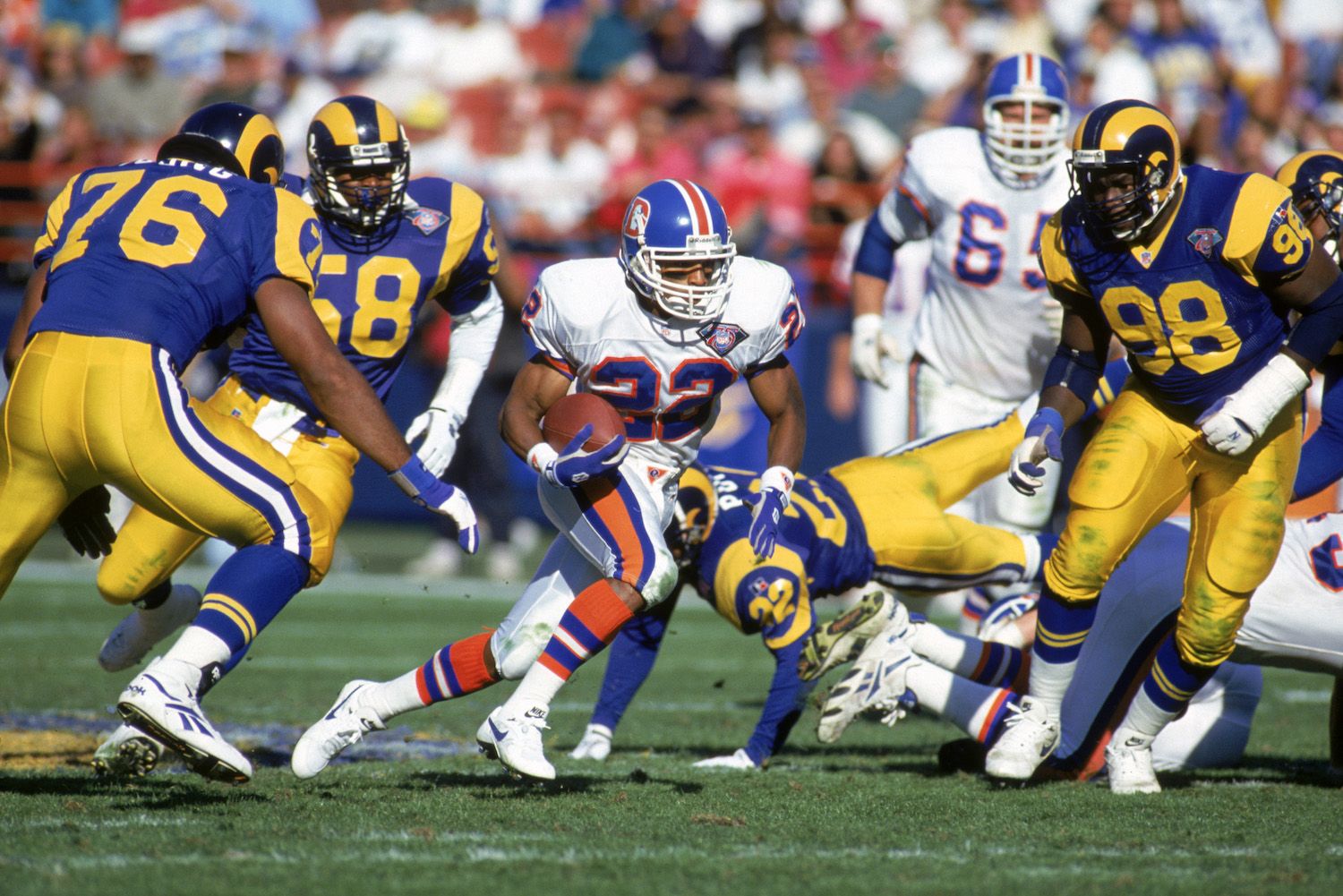 The Denver Broncos selected Glyn Milburn out of Stanford in the second round of the 1993 NFL Draft. For his first two seasons in Denver, head coach Mike Shanahan used Milburn as a running back for select situations, particularly on third down, where he would come out of the backfield and match up against a slower linebacker. 
In 1995, Shanahan called an audible with Milburn. After the Broncos drafted Terrell Davis, the coach envisioned a change in the diminutive back's role, with a focus on special teams. Milburn was initially against the change.
"We want you to try this and do this more because we have Terrell who can carry the load at running back," Milburn recalled Shanahan telling him. "I didn't like that message from the coach at the time, but it ended up working out in everyone's favor."
Did it ever.
Glyn Milburn sets NFL record for single game all-purpose yards
On December 10, 1995 in a game against the Seattle Seahawks at Mile High Stadium, Glyn Milburn planned on performing his duties as he had done throughout the season—used sparingly as a running back and serve as the team's primary kick returner and punt returner. Then, Davis suffered an injury in the first quarter. 
Milburn instantly became the Broncos' No. 1 running back. And on that day, he performed like it, rushing for 131 yards on 18 carries. But that wasn't all. Milburn had a great game on special teams as well.
In five kickoff returns, he totaled 133 yards, a 26.6 yards per kickoff average. He also had five punt returns for 95 yards, a 19 yards per punt average. Add in 45 yards receiving, and Glyn Milburn ended with 404 yards for the game. Milburn wasn't even aware he had set the record for most all-purpose yards in a single game until teammate Shannon Sharpe pointed it out to him. 
"He called me Milly. He said, 'Hey Milly, look. You did it.' I look over and the scoreboard is flashing NFL Record. NFL Record."
Milburn made the first of his two career Pro Bowls that season.
Adrian Peterson latest challenger to single game all-purpose record 
Glyn Milburn's record-setting performance in 1995 for most all-purpose yards in a single game ironically topped the previous mark set on that same day 34 years earlier by Billy Cannon. The Houston Oilers running back set the record in 1961, with 216 yards rushing, 114 yards receiving, and 43 yards on kick returns.
Since Milburn set the mark 25 years ago, only two players have come within 60 yards of it, including rookie Adrian Peterson in 2007 with the Minnesota Vikings and Michael Lewis with the New Orleans Saints in 2002. 
Lewis achieved his number similar to Milburn in that he amassed 203 yards on kick returns and another 83 yards on a single punt return. He also caught a pair of passes for 70 yards and finished with a total of 356 yards. 
In 2007, Peterson rushed for 224 yards on 20 carries, including a pair of touchdown runs of 67 and 73 yards, respectively. He also returned four kicks that day for 128 yards. With his nine yards receiving, Peterson finished the day with a total of 361 yards.
Glyn Milburn's record will more than likely never be topped for several reasons, the main one being the rule change that has dramatically reduced kickoff returns. That, coupled with the fact that players are very specialized these days and rarely pull double-duty like Milburn and Peterson, and chances are the single-game all-purpose yards record will stand the test of time.      
All stats courtesy of Pro Football Reference.