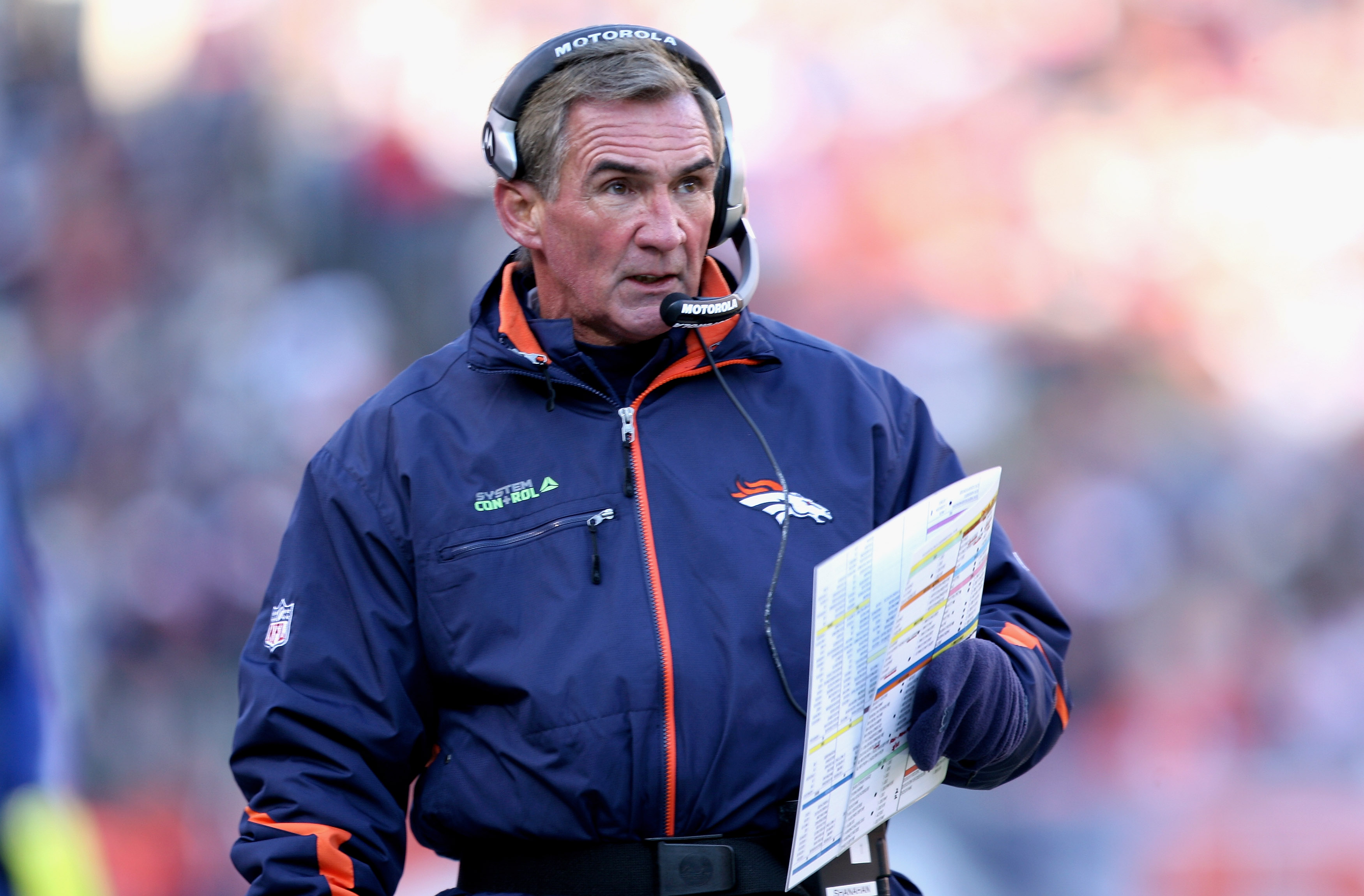 Mike Shanahan Survived a Near-Death Experience in College, Changing Football History Forever
While the players understandably get most of the hype, a good coach is invaluable for a team's success. During his time in the NFL, few men were better at their job than Mike Shanahan. The long-time Denver Broncos boss, however, almost died before his career ever began. Like most coaches, Shanahan started his football life …
While the players understandably get most of the hype, a good coach is invaluable for a team's success. During his time in the NFL, few men were better at their job than Mike Shanahan. The long-time Denver Broncos boss, however, almost died before his career ever began.
Like most coaches, Shanahan started his football life as a player. While a severe injury almost killed the young quarterback, it also set the stage for a legendary coaching career.
Mike Shanahan's rise to NFL coaching prominence
When you hear the name Mike Shanahan, you probably picture the coach taking charge of the Denver Broncos. While he did make a name for himself in Mile High, the coach wasn't always the big man on campus.
Shanahan actually got his start on the college scene, working as an offensive assistant at Oklahoma during the 1975 campaign. After that, he started bouncing between jobs, taking on more responsibility with each move. He served as Northern Arizona's running backs coach, before returning to his alma mater of Eastern Michigan to take over as offensive coordinator.
After some additional offensive coordinator gigs at Minnesota and Florida, Shanahan got his chance to break into the pros. He joined the Denver Broncos organization starting out as the wide receivers coach; before long, he was promoted to offensive coordinator. His success caught the eye of Raiders owner Al Davis, who offered Shanahan his first head coaching job.
Things in the Bay Area, however, didn't end happily; Shanahan clashed with his new boss and lasted less than two seasons on the job. He landed on his feet, though, joining the San Francisco 49ers and promptly winning a Super Bowl title.
Mike Shanahan cheated death as a college quarterback
Before he ever stepped on the sidelines, Mike Shanahan played quarterback for Eastern Illinois University. A single hit, however, ruined his playing career and almost cost him his life.
As recounted by Mark Maske of the Washington Post, Shanahan absorbed a brutal hit during a spring football game in 1972. While the young quarterback was in pain, he tried to battle through adversity; that wasn't the smartest idea, as the blow had pushed his kidney behind his spine and torn the organ open. "Shanahan passed out, and his heart stopped beating for a half minute," Maske explained. "He was given last rites. He was unconscious for five days, and his playing career was ended by the blow."
Unable to play anymore, Shanahan took up coaching. It proved to be a natural fit.
"They wouldn't let me play anymore, so I started coaching a year early," he told Steve Rosenbloom of the Chicago Tribune. "That got me into coaching a little bit earlier, even though I was going to do it anyway."
That injury could have changed the course of football history
If things went a tiny bit differently, Mike Shanahan could have tragically died that day in 1972. His survival, however, changed the course of NFL history.
After his stints with the Raiders and 49ers, Shanahan returned to Denver and took over as the Broncos head coach. There, he teamed up with John Elway and Terrell Davis to turn the AFC West club into a dominant power. While things eventually fell apart, the coach spent 14 seasons in the Mile High City, winning 138 games and two Super Bowl titles. He also spent some time in Washington, D.C. before calling it a career.
Beyond those Super Bowl titles, though, Shanahan made an impact on the modern NFL. He popularized an offensive system built around a zone-running scheme and play-action passing; today, Mike's son, Kyle, is still using a modified version of that system.
Purely on a human level, it's a good thing that Mike Shanahan didn't die on the field as a college quarterback. From a footballing perspective, though, his survival was even better news; who knows what today's NFL would look like if not for Mike Shanahan, his son, Kyle, and their signature offense.