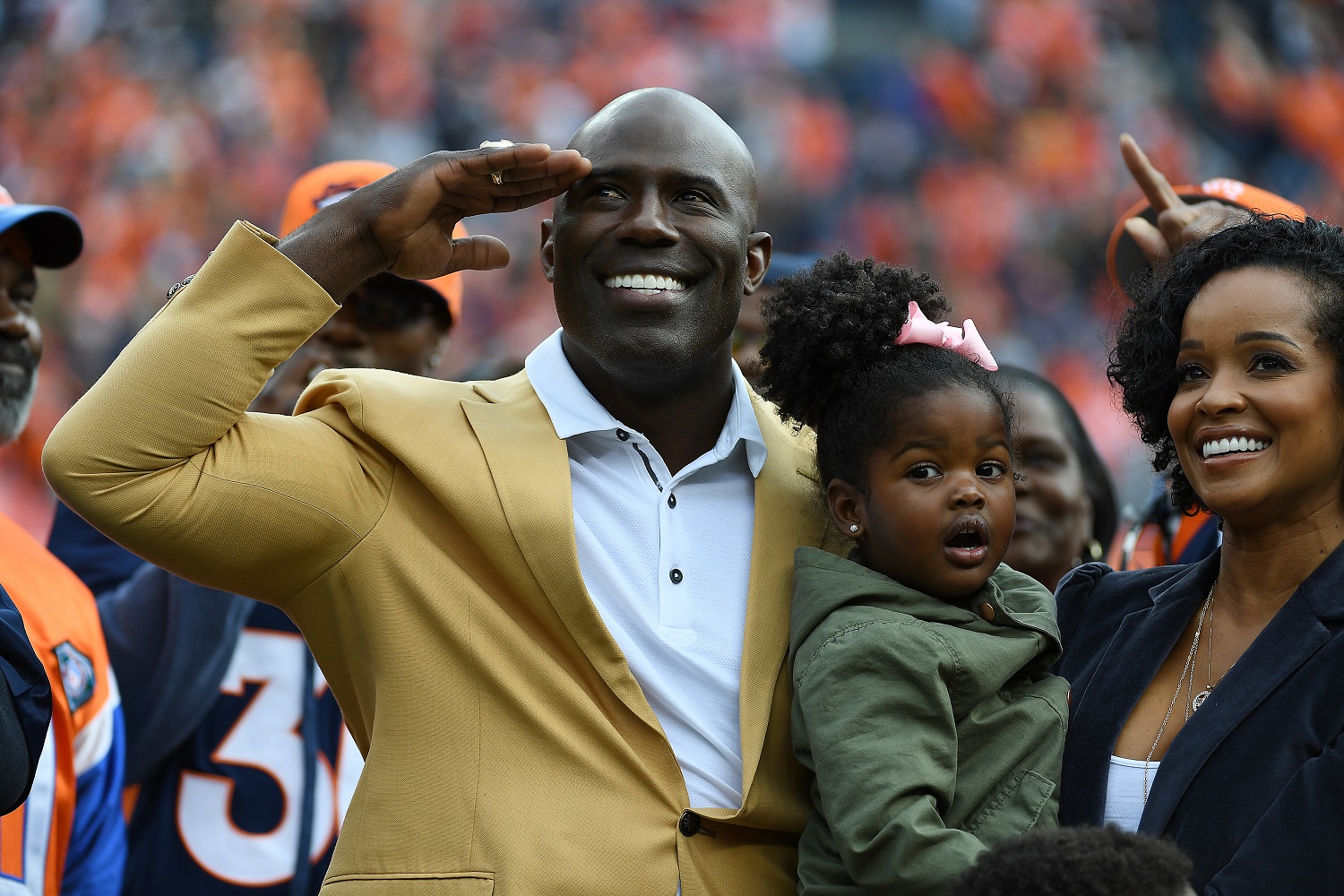 Hall of Fame Running Back Terrell Davis Liked the Product, Bought the Company
Terrell Davis, who had a Hall of Fame career with the Denver Broncos, is now running a business that sells CBD-infused sports drinks.
Terrell Davis' name is all over the Denver Broncos' record book. Now, the Hall of Fame running back would like to see about getting his company's name on the stadium where the NFL team plays its home games.
 Doing so would require the company to score a figurative touchdown in the business world, but a lawsuit filed recently indicates the operation might be on the right track.
Terrell Davis got off to a phenomenal start
Terrell Davis' NFL career was short, but it was sweet enough to get him into the Pro Football Hall of Fame in Canton, Ohio, even if the honor came long after his retirement.
Davis transferred to the University of Georgia in 1992 after Long Beach State dropped football. His was a two-year starter after backing up Garrison Hearst at running back as a sophomore, but his injury history resulted in Davis slipping to the sixth round of the 1995 NFL draft. He ended up becoming quite the bargain for the Denver Broncos.
Davis rushed for 1,117 yards and seven touchdowns as a rookie, but it got better from there in a hurry. He ran for 1,538, 1,750, and 2,008 yards over the next three seasons, with 49 touchdowns on the ground and 53 overall. The 2,000-yard season in 1998 marked just the fourth time in NFL history that a running back cracked that barrier.
The honors poured in for Davis. He made the 1995 All-Rookie Team and then was first-team Al-Pro three straight seasons. The Associated Press selected him the NFL Offensive Player of the Year in 1996 and '98, with Davis also sweeping the major MVP Awards in 1998.
Terrell Davis saved his best work for the playoffs
As good as he was in the regular season, Terrell Davis was even better in the postseason, helping the Denver Broncos win the Super Bowl following the 1997 and '98 seasons.
In eight career playoff contests, Davis never rushed for under 91 yards in a game. He rolled up 1,140 yards and 12 touchdowns on just 204 carries. He was the MVP of Super Bowl XXXII after running for 157 yards and three touchdowns against the Green Bay Packers.
Unfortunately for Davis, the second Super Bowl victory after the 1998 season would be the end of a great stretch of work for him. He tore the ACL and MCL in his right knee in Week 4 of the 1999 season while trying to make a tackle following an interception. He missed 11 games the following season because of a lower-leg injury, then arthroscopic surgery on both knees cost him half a season.
Davis' total production those final three seasons amounted to 1,194 rushing yards in 17 games. He retired during the 2002 training camp with 7,607 rushing yards and would wait 11 years for election to the Pro Football Hall of Fame.
Life as a CBD businessman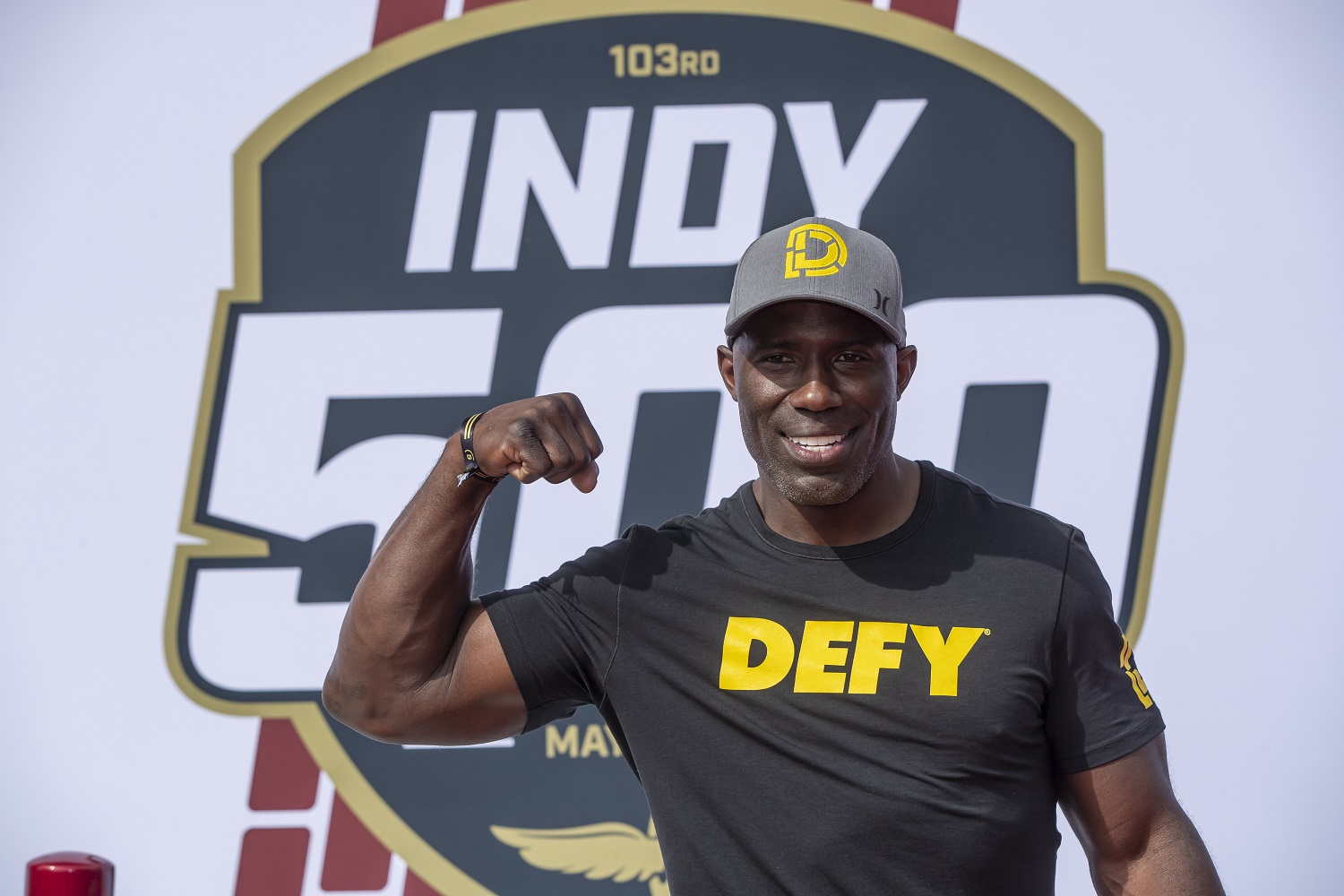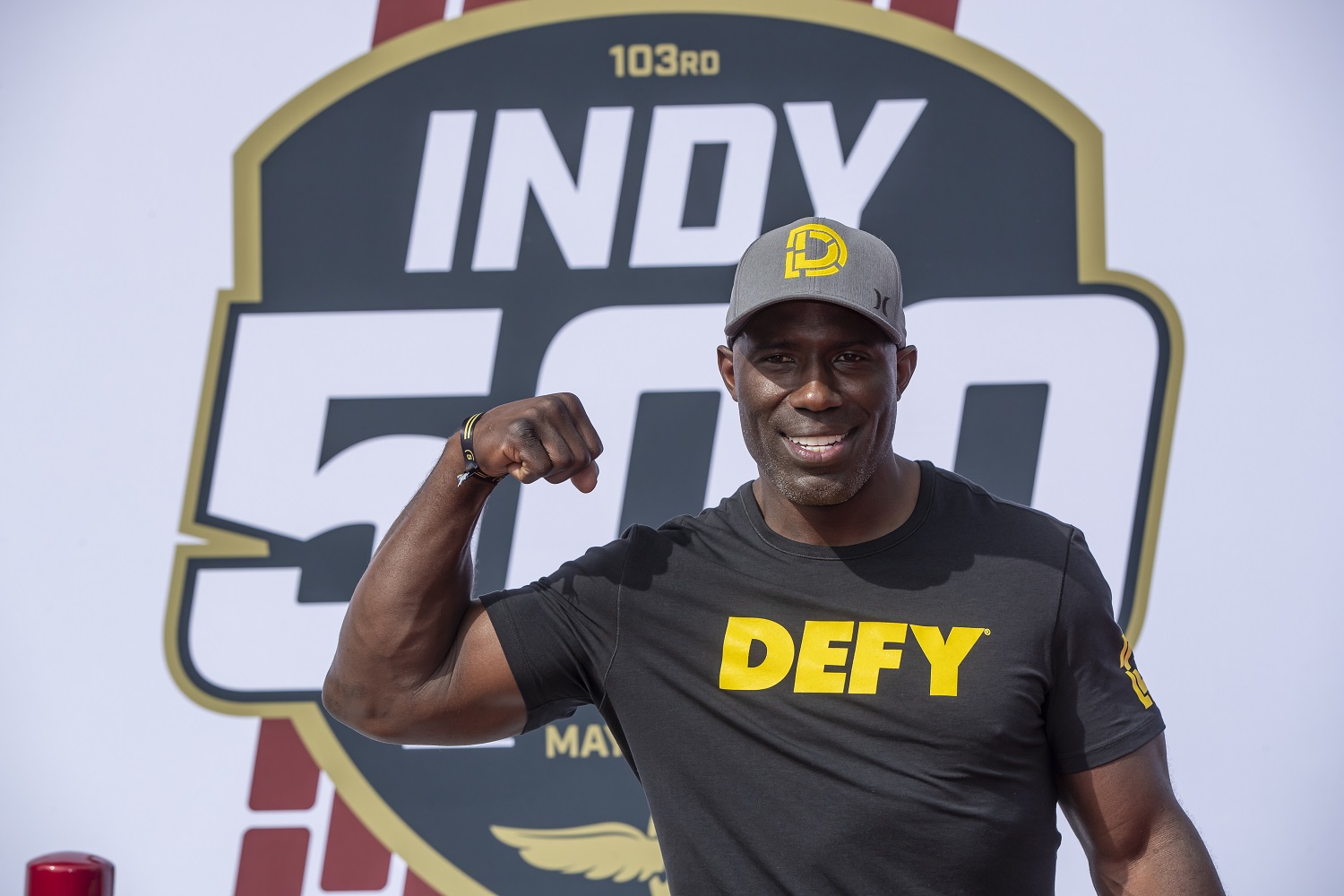 It's not your imagination if it feels as though there are stores hawking CBD products on nearly every corner. The industry seemingly came out of nowhere to be present everywhere, and former Denver Broncos running back Terrell Davis is in on the action.
Davis says he first used CBD to recover from a workout in 2017. Impressed by the way he's been able to hit the gym with more regularity and intensity, Davis became an investor and executive in Defy, a brand of CBD-infused beverages targeted at athletes.
Davis believes products like his could be commonplace on the sidelines and in locker rooms of pro teams within a decade.
"That's the dream," he told Westword.com.  "When we built this brand, that was the vision from day one. We envisioned this drink to not just be in gyms and clubs, but to be in professional sports locker rooms, and to have current players wearing and drinking Defy in the commercials."
Defy has been making marketing inroads beginning with a season-long sponsorship of the IndyCar Series in 2019. Davis would consider a relationship with the Denver Broncos to be a significant win.
"Maybe I'm being a little too ambitious, but I would really like the naming rights to the Denver stadium," he said.
The company may be onto something because competitors seem to be noticing. Lawyers for Defy filed a trademark infringement suit in federal court on June 26 against a Nashville company whose products are branded as Defy Limitations.
"Through its significant investment, Defy has earned substantial goodwill and consumer recognition in the Defy Marks for use in connection with nutrient-enriched beverages and related products," Defy's attorneys say in the lawsuit, which requests that the Tennessee company stop using the Defy name.
All statistics are from Pro-Football-Reference.com.