Did Mike Tomlin Play in the NFL?
One of the best coaches in the NFL throughout the past decade has been Mike Tomlin of the Pittsburgh Steelers. He has led them to a Super Bowl win and several playoff trips during his time as head coach. So, since Tomlin has had so much success in the NFL, did he play in the league at all prior to coaching in it? Here is a look at Tomlin's playing and coaching careers.
Mike Tomlin played college football before becoming a coach
Prior to his coaching career, Tomlin had a nice college football career at William & Mary. He was ultimately a three-year starter at receiver there in the 1990s.
According to his Steelers bio, Tomlin finished his career with 101 catches for 2,054 receiving yards and 20 touchdowns. He even set a school record for yards-per-catch average with 20.2, and earned First-Team All-Yankee Conference honors in 1994.
"I was surprised when Mike told me he wanted to go into coaching," Tomlin's former coach, Jimmye Laycock, said, according to USA Today. "He loved football, he was always enthusiastic about everything — he was the kind of guy who'd come to practice and never have a bad day. He was always upbeat. But I really didn't know if he understood what coaching was going to entail so far as hours and lack of pay. … But he convinced me."
Mike Tomlin did not play in the NFL
Tomlin essentially went into coaching right after his playing career. So, no, he did not play in the NFL.
He coached the receivers at Virginia Military Institute in 1995 before becoming a graduate assistant at the University of Memphis in 1996.
Tomlin then coached at Arkansas State and the University of Cincinnati before finally cracking into the NFL in 2001. Tomlin coached defensive backs for the Tampa Bay Buccaneers from 2001 through 2005 before becoming the defensive coordinator for the Minnesota Vikings in 2006. The Vikings were not a very good team in 2006, but their defense was solid, as they only allowed 20.4 points per game.
This led to Tomlin becoming the head coach of the Pittsburgh Steelers in 2007.
He has become a great coach with the Pittsburgh Steelers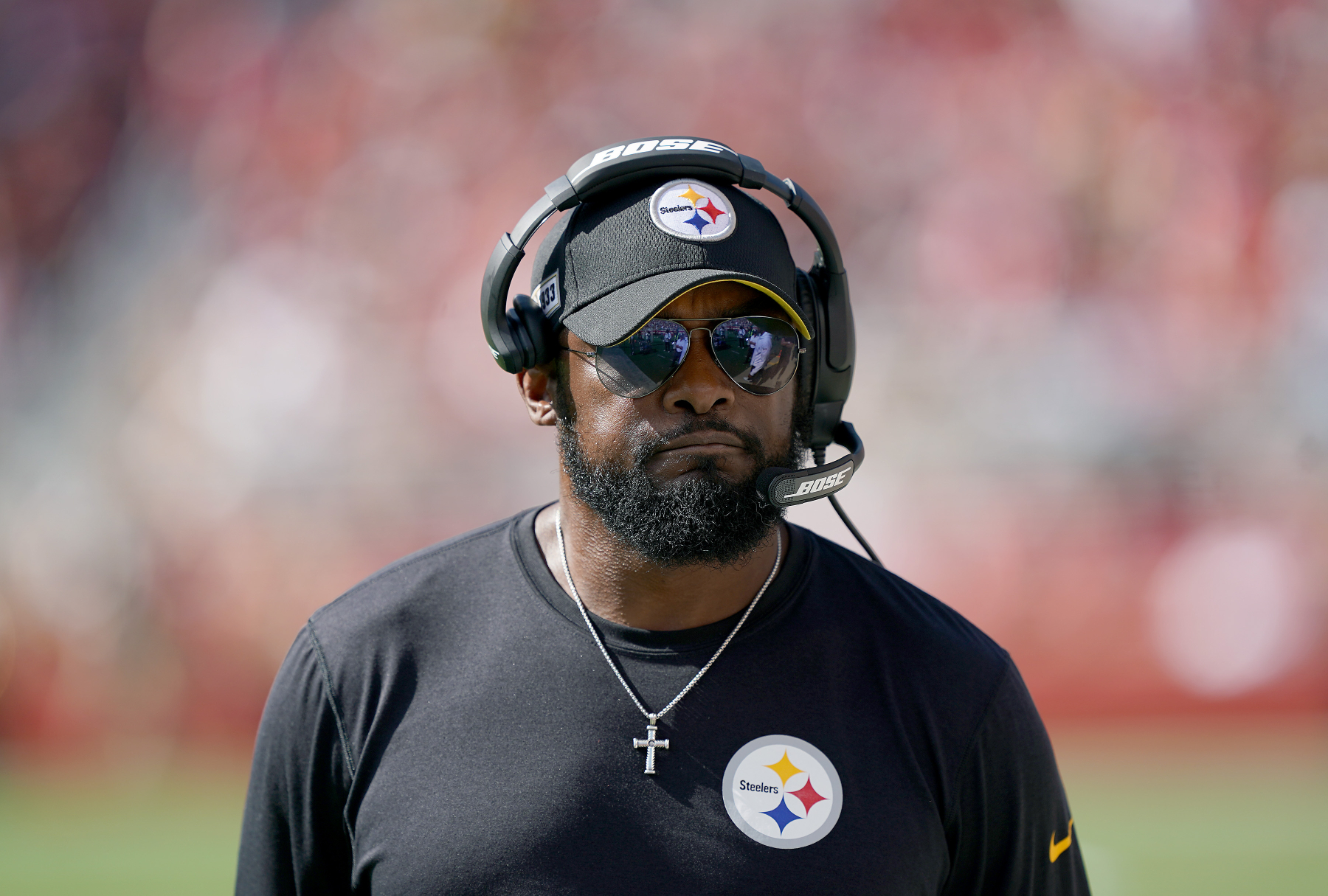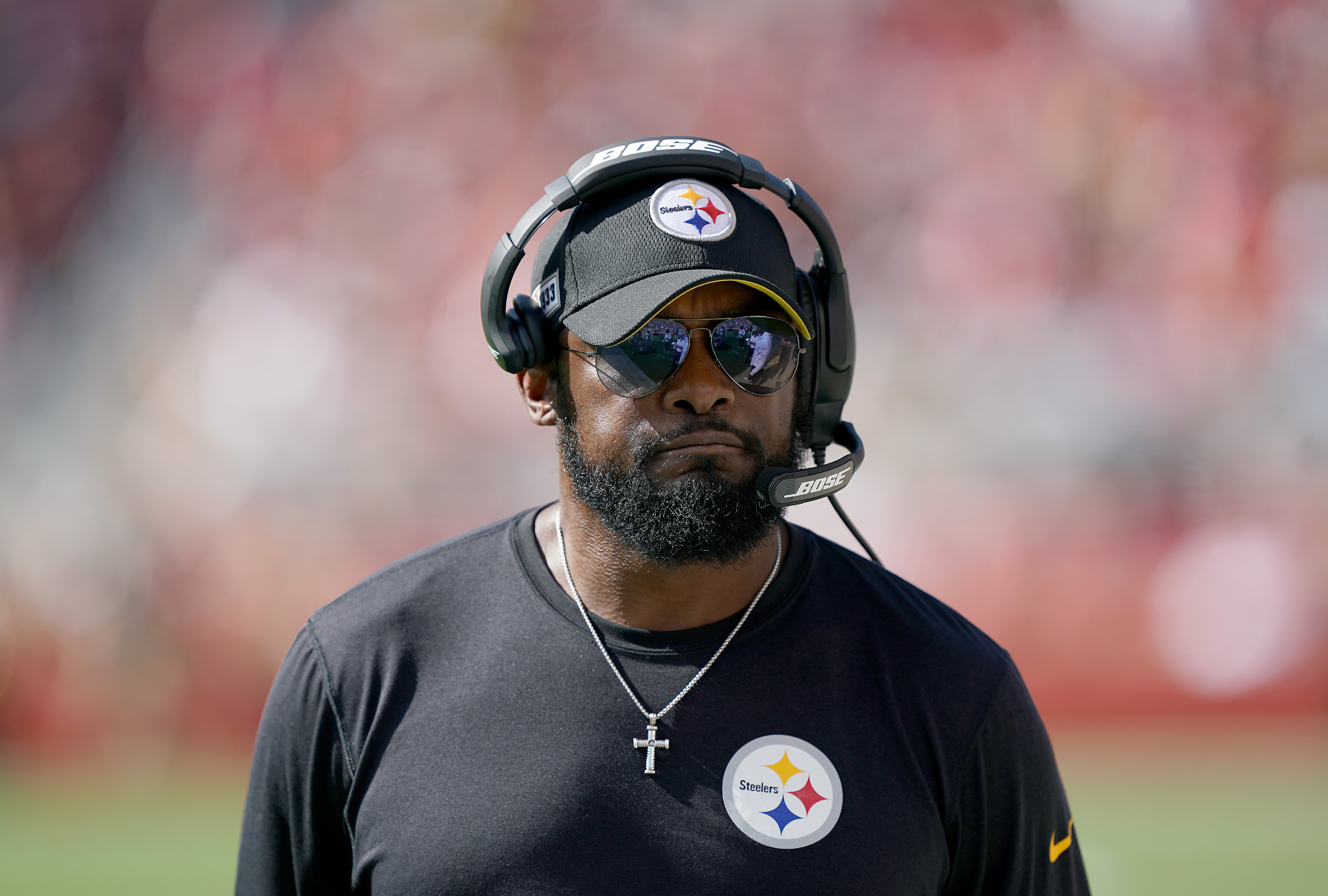 Tomlin became the Steelers head coach in 2007 and ultimately had a ton of success in Pittsburgh pretty quickly. Pittsburgh went from going 8-8 in 2006 without Tomlin, to going 10-6 in 2007 and making the playoffs with him. 
Then, in 2008, Tomlin made history. The Steelers went 12-4 that year, and he ultimately became the youngest head coach in league history to win a Super Bowl. Pittsburgh beat the Arizona Cardinals 27-23 in the Super Bowl that year.
Tomlin and the Steelers then missed the playoffs the next year, but, during the 2010 season, Pittsburgh made it back to the Super Bowl. They, however, did not get the win that time, as they lost to Aaron Rodgers and the Green Bay Packers.
The Steelers have not made it back to the Super Bowl since then but have continued to have success over the years. They even went back to the AFC Championship Game in 2016.
Overall, under Tomlin, the Steelers have not had one losing season and only missed the playoffs five times in 13 seasons from 2007 through 2019. Their offense also ranked in the top 12 in points eight times during those years, and their defense ranked in the top 12 in points 10 times. 
Tomlin had a 133-74-1 record as a head coach through the 2019 season.
Mike Tomlin has certainly become a great NFL head coach. He has done so without playing in the league, though, which is also a pretty impressive accomplishment.
Stats courtesy of Pro Football Reference