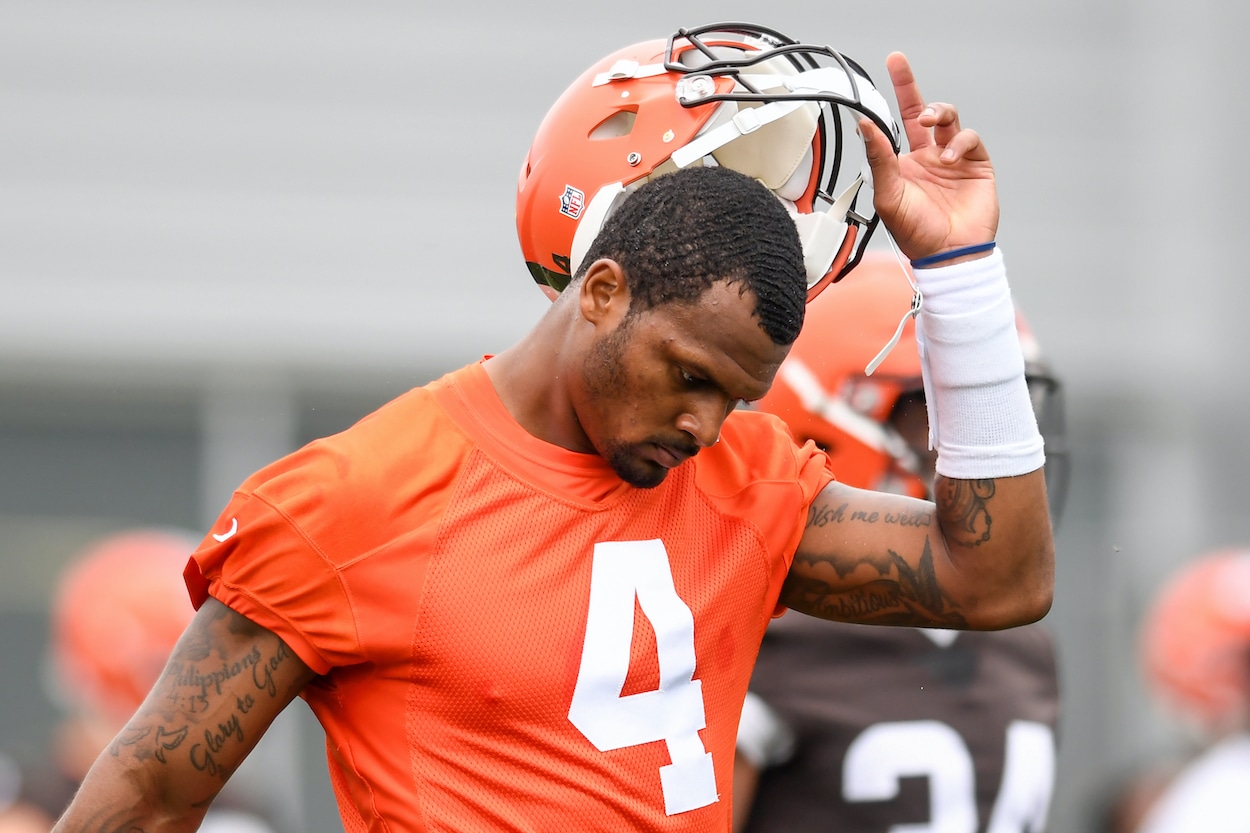 Deshaun Watson Declares His Intention to Sue NFL
A ruling on a Deshaun Watson suspension could be coming soon, but the saga of the Cleveland Browns QB is far from over.
The Deshaun Watson saga is finally nearing its end. Or is it? After lawsuits, police investigations, grand juries, an NFL investigation, settlements, and an arbitrator, it looks like a decision on the Cleveland Browns quarterback's 2022 suspension is coming soon. However, Watson is now indicating he will sue the NFL if a year suspension is handed down, according to Charles Robinson of Yahoo Sports.  
Deshaun Watson suspension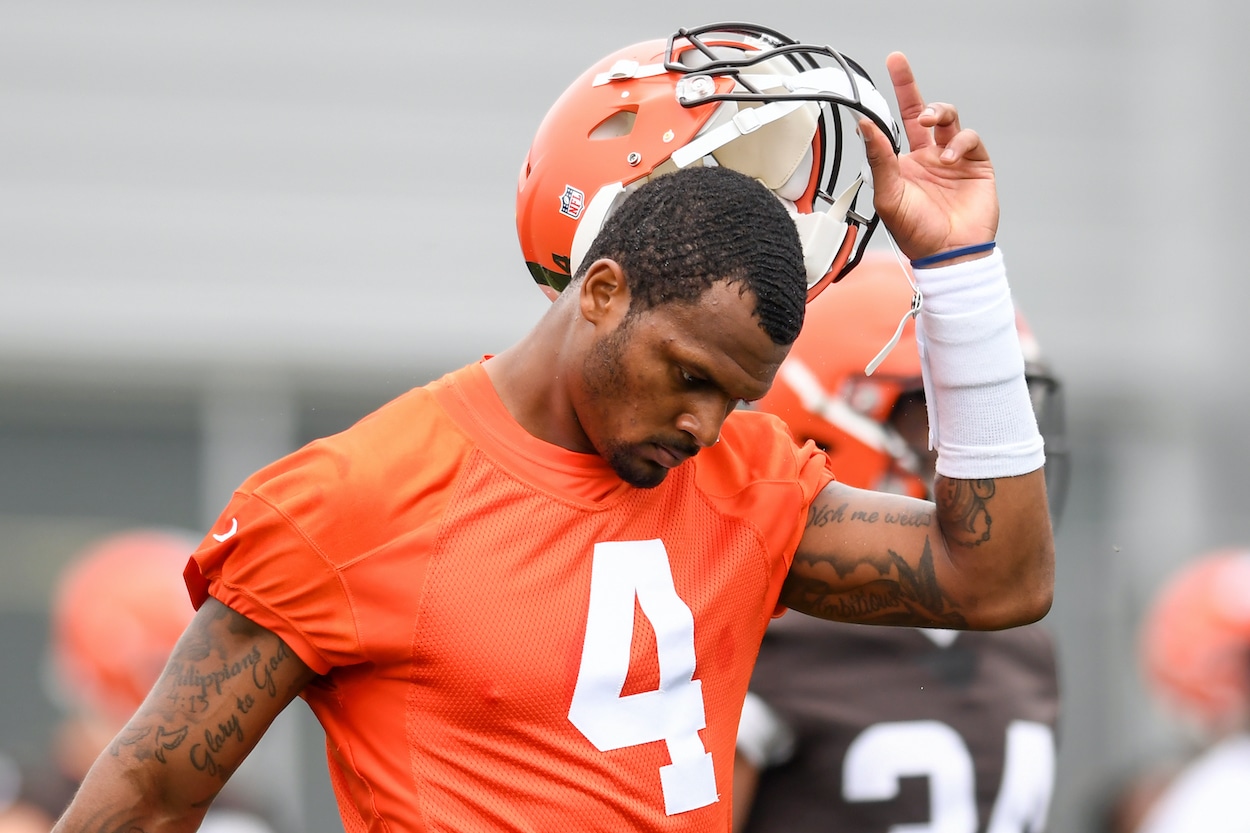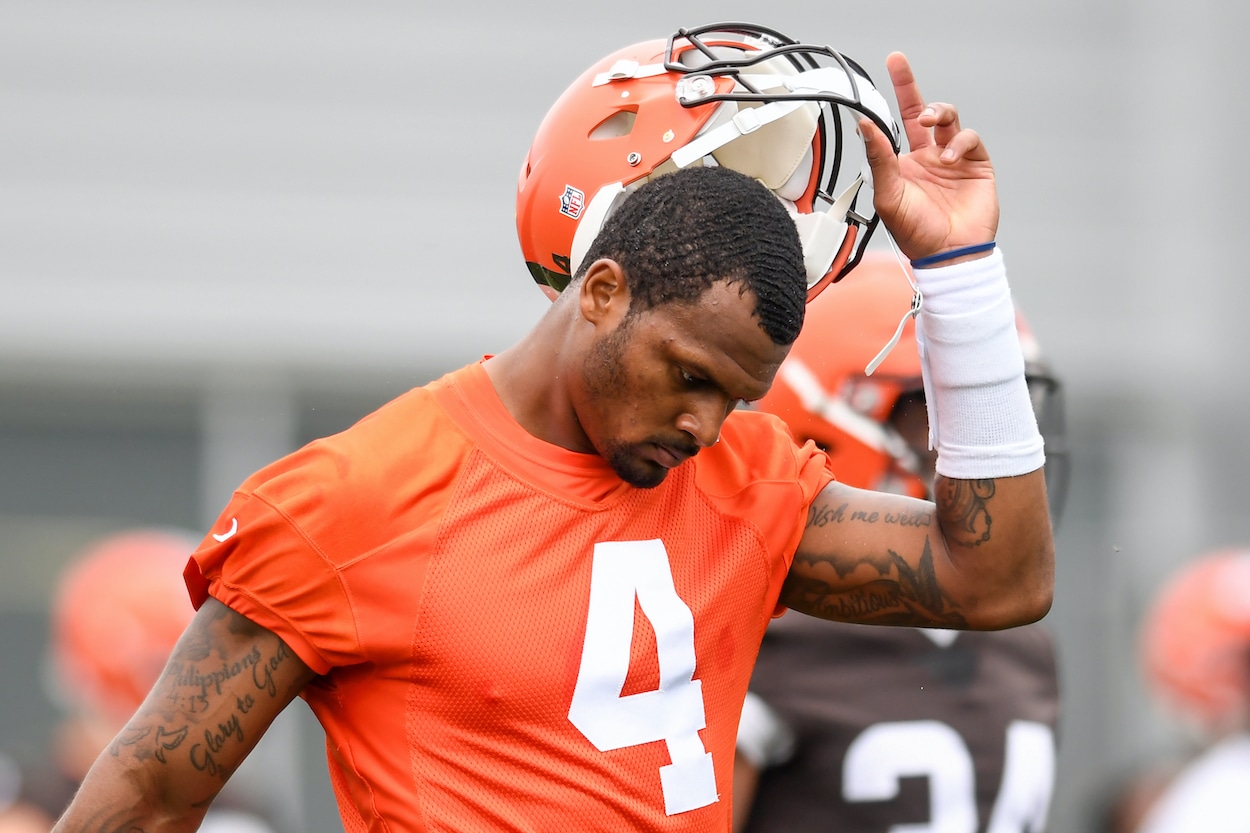 The first accusation of sexual misconduct by masseuse Ashley Solis against then-Houston Texans QB Deshaun Watson came in March 2021. Sixteen months later, the NFL may finally act on the situation.
The league and Watson's legal team finished presenting their cases to retired federal judge Sue L. Robinson. Now, the ball is in Robinson's court to decide how long Watson's suspension (if any should be).
If Robinson rules Watson shouldn't serve a suspension, the case is over in terms of on-the-field impact for the Cleveland Browns QB.
If she decides on any suspension at all, both sides can appeal. In that case, NFL Commissioner Roger Goodell would be the ruling body.
Multiple reports suggest that Robinson's ruling could come sometime during the week of July 18. Yahoo Sports reporter Charles Robinson tweeted that sources tell him the decision "could bump up against — or even overlap — with the first few days of #Browns camp."
Browns rookie report on July 22, and veterans head to Berea, Ohio, on July 26.
No matter when the ruling comes, it doesn't necessarily mean the intrigue surrounding Watson's status for 2022 will be over.
Robinson also reports, "If Watson ends up incurring the full-year suspension the #NFL is seeking — either from the arbitrator or a league appeal of Robinson's decision — I'm told his camp and the @NFLPA have already made the decision to file a lawsuit against the league in federal court."
So, an initial decision on a Deshaun Watson suspension could be coming soon. Although it seems this situation is still far from over.
How to get help: In the U.S., call the RAINN National Sexual Assault Telephone Hotline at 1-800-656-4673 to connect with a trained staff member from a sexual assault service provider in your area.