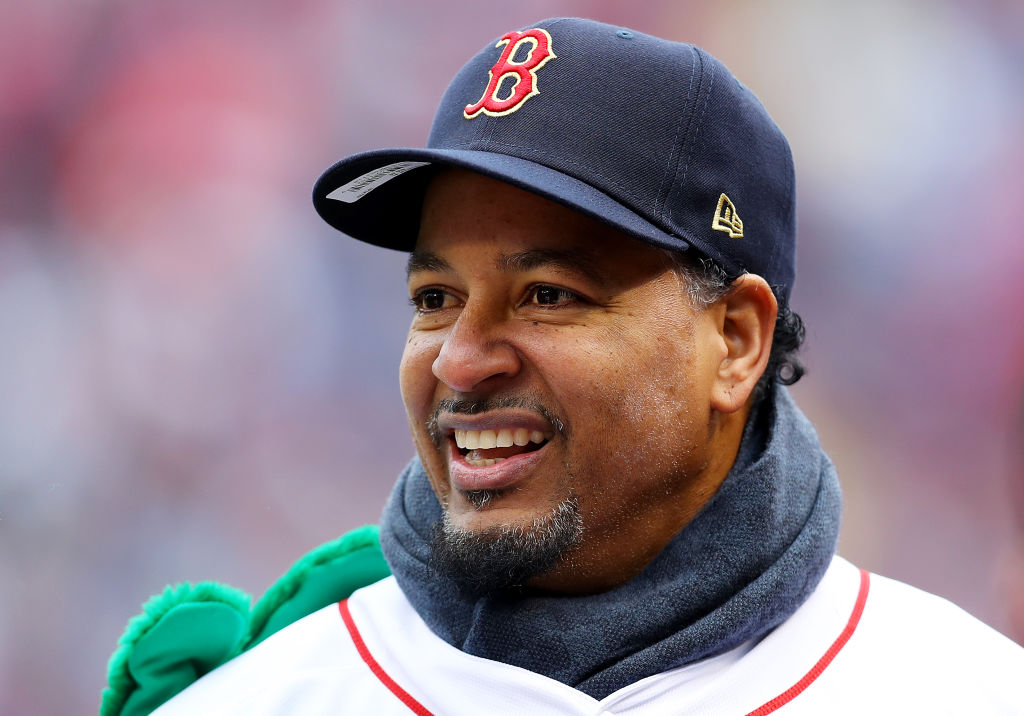 Despite His Massive Net Worth, 47-Year Old Manny Ramirez is Eyeing a Return to Professional Baseball
Despite already being worth a fortune, 47-year-old Manny Ramirez is looking to return to professional baseball.
Manny Ramirez just isn't ready to give up on baseball, the game that has made him millions upon millions of dollars over the years.
Ramirez played nearly two decades in Major League Baseball for five teams, most notably the Cleveland Indians, Boston Red Sox, and Los Angeles Dodgers, and was once seen as one of the best hitters in the game. Honestly, he might be looked at as one of the best right-handed hitters in MLB history had he not been hit with a 50-game suspension toward the end of his career after testing positive for hCG, a women's fertility drug that has long been associated with steroid use. That's likely also the reason he isn't in Cooperstown yet.
Regardless of what happened in the past, Manny Ramirez, who turns 48 in May, is looking to the future, a future that he hopes will see him back in the batter's box in Taiwan.
Manny Ramirez had an amazing MLB career
If you look at the career of Manny Ramirez without the positive substance test and the ensuing suspension, it's one of the greatest careers in Major League Baseball history. In eight seasons with the Cleveland Indians, Ramirez was a four-time MLB All-Star, hitting .313 with 236 home runs and 804 runs batted in and led the Tribe to the World Series in 1995 and 1997.
He signed an eight-year/$160 million deal with the Boston Red Sox in 2001 and continued to produce. In those eight seasons in Beantown, Manny Ramirez hit .312 (the consistency is amazing) with 256 home runs and 868 runs batted in. He was an All-Star all eight years with the Red Sox and was a perennial MVP candidate, although he never did win one. However, he was the MVP of the World Series when he helped Boston to their first World Series title in 86 years. He helped the Red Sox to another championship in 2007.
Ramirez was traded to the Los Angeles Dodgers just ahead of the trade deadline in July 2008 and somehow managed to finish fourth in the National League MVP vote that season. In 53 games for LA in '08, he hit .396 with 17 home runs, 53 runs batted in, and 14 doubles, simply incredible numbers. He signed a two-year/$45 million deal to stay with the Dodgers ahead of the 2009 season, which is when he served his 50-game suspension. He stayed in LA until August 2010 and was then released. Ramirez finished the 2010 season with the Chicago White Sox.
He signed with Tampa Bay ahead of the 2011 season but after more allegations of a failed drug test in spring training surfaced, he retired after playing just five games with the Rays. Manny Ramirez ended his MLB career with a lifetime .312 batting average, 2,574 hits, 555 home runs (15th on the all-time list), and 1,831 runs batted in.
Ramirez made multiple comeback attempts
Manny Ramirez made multiple comeback attempts to Major League Baseball following his initial retirement. He signed a minor-league deal with the Oakland A's in February 2012 but requested and received his release in June. He signed another minor-league deal with the Texas Rangers in July 2013 but was released a month later. He signed yet another minor-league deal in 2014, this time with the Chicago Cubs, and spent three years with the organization as a player and coach but never played at the big-league level. He signed a contract in Japan in 2017 but injured his knee and returned to the U.S. and hasn't played since. But that might be changing.
He wants to play in Taiwan in 2020
In 2013, before he signed his deal with the Rangers, Ramirez played 49 games for the EDA Rhinos (now called the Fubon Guardians) in the Chinese Professional Baseball League in Taiwan and performed well, hitting .352 with eight home runs and 43 runs batted in. And he now wants to return to the five-team CPBL, who have recently made headlines as they're one of the only professional sports leagues to resume play during the COVID-19 crisis. Ramirez told the "Taiwan Times" that he's ready to resume his baseball career as he feels his presence can help boost attendance. He says he loved his previous time in the CPBL and has been watching the games in quarantine.
"When I first got word about the opportunity to play for the EDA Rhinos in 2013, I felt like a kid at a candy store. The people of Taiwan treated me like baseball royalty and I was truly overwhelmed by the island's love for the game.

"The baseball fans of Taiwan are incredibly respectful and loyal—this being one of the many reasons of wanting to come back and leave my mark, once more. My goal for 2020 is to find a roster spot in the CPBL. When I arrived in 2013, attendances nearly quadrupled overnight. That means, there is love for the game and the fans will come but the owners must bring what the fans want.

"My message to the CPBL clubs would be that I am still confident in my ability to serve as a player-coach and provide positive contributions to any ball club that is willing to have me on their staff/roster. I have been working out daily and keeping my mind at ease, with only one thing in mind – how to get back on the field."

Manny Ramirez
How much is Manny Ramirez Worth?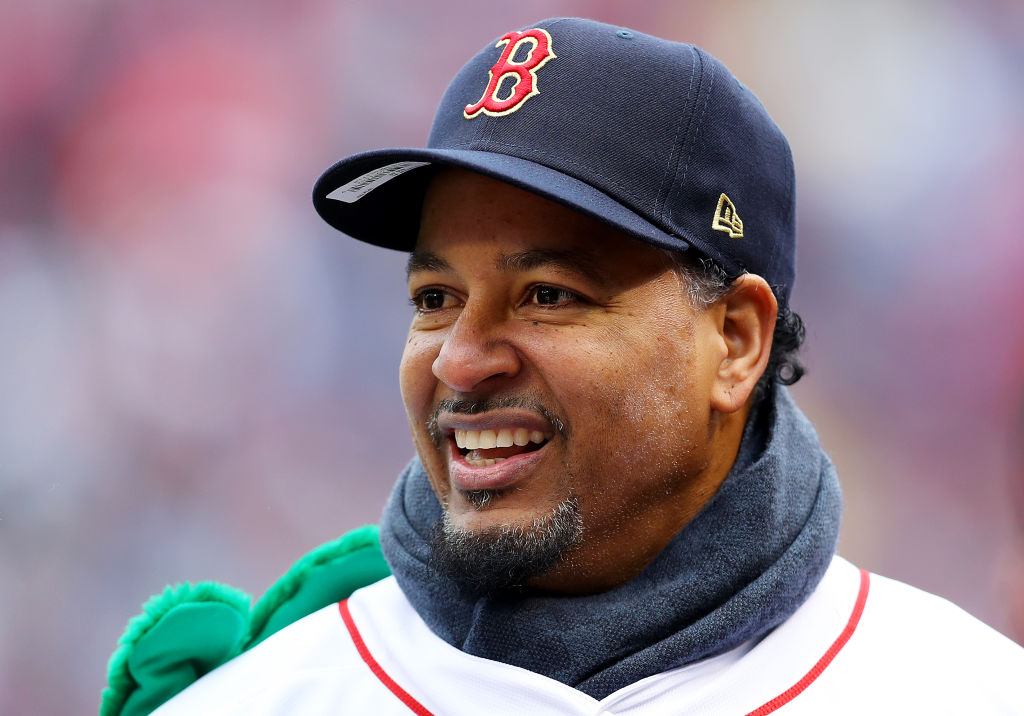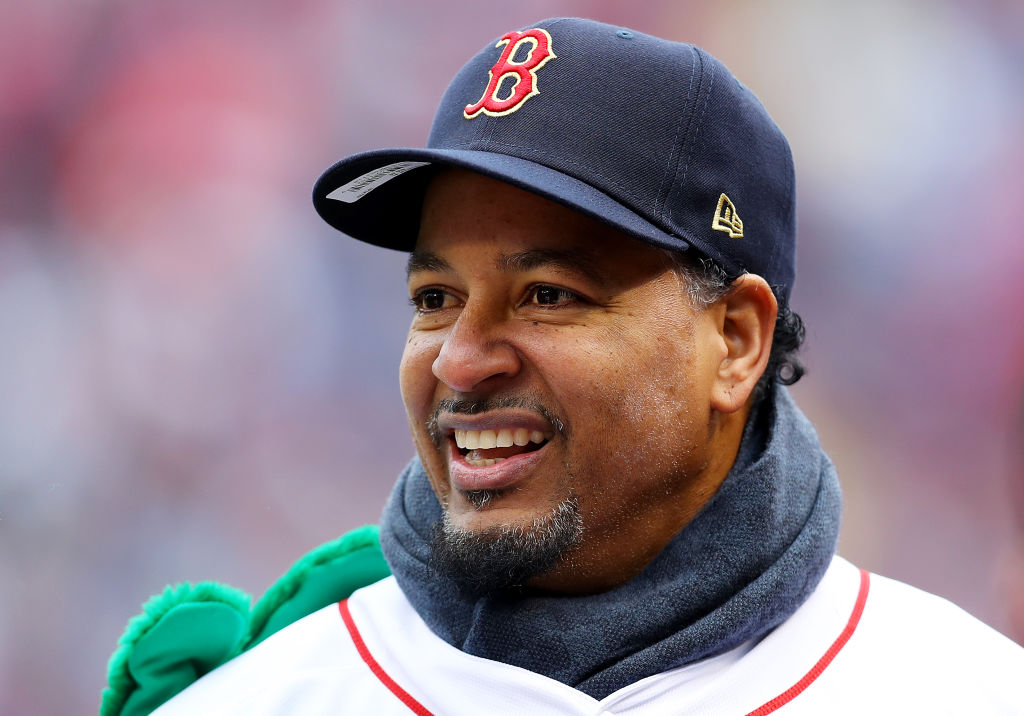 It certainly seems that Manny Ramirez is dead set on getting another chance at professional baseball. However, unlike many athletes that are essentially forced into comeback attempts after losing all of their money, that's not the case here. According to Celebrity Net Worth, Ramirez is still worth approximately $110 million. So he's not doing this for the money. He loves the game and he's hoping that it still loves him. We'll just have to wait and see if a team in the CPBL takes a chance on him.